5 Great Boston Chowder Houses
Chowder is a staple in Boston, but the best spot is always a debate. Ask a handful of friends for their favorites, and you're sure to get at least five different local restaurants. One thing is pretty consistent:  New England Style creamy chowder, full of clams, potatoes and the briny flavor of the sea, is a big winner.
Here are our top five picks for great chowder. They've all been around for a while, so that proves they're doing something right. Right?
Atlantic Fish Company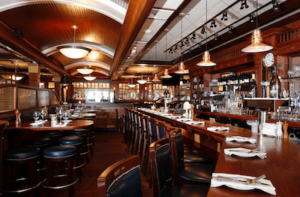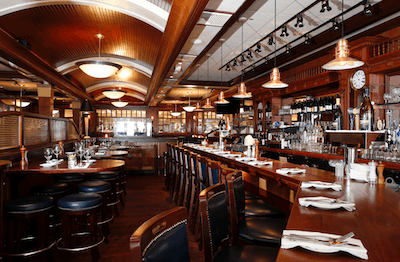 The menu at this Back Bay restaurant changes daily, but their chowder is always an option. Order a cup as a starter for a full seafood meal, or go for a bowl of the extra-creamy, fresh clam chowder served in a bread bowl at a sidewalk table. Ever since it opened in 1978, Atlantic Fish Company has been collecting raves for its chowder, as well as for other menu items. That isn't likely to change anytime soon.
Boston Chowda Co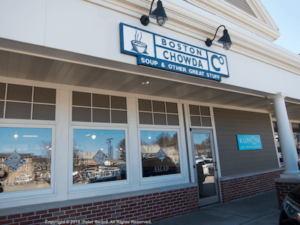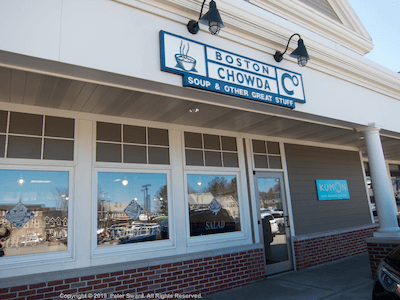 With an emphasis on catering, in addition to cafes at Quincy Market and in North Andover, you'll never be too far out of range for a tasty treat from Boston Chowda  Order any size from an 8-oz cup to a takeaway gallon. This is comfort food at its best, with a distinct New England soul and an Italian spirit, from a family that's been in the restaurant business for more than 40 years. The chowder recipe hasn't been changed during Boston Chowda's 25-year history. They got it right the first time.
The Barking Crab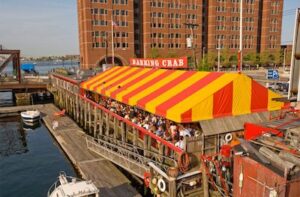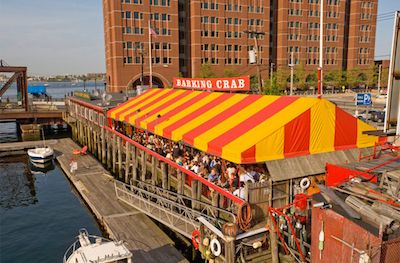 Simple, unpretentious, delicious — those are the best words to describe this jewel of a waterfront dinner.  The creamy chowder is just about as good as it gets, served in a throwaway cup with oyster crackers. A small is only five bucks, and the large size a reasonable $8. Situated on the edge of Fort Point Channel, the funky urban clam shack has a marina at its back door, and from May through October, you can pull up to a temporary slip and grab a quick chowder. The rest of the year, you'll enjoy the harbor view just as much, but you'll enter the place through the front door at 88 Sleeper Street. Just remember: The kitchen is only open until 4 p.m. Sunday through Thursday but till 10 Friday and Saturday.
Union Oyster House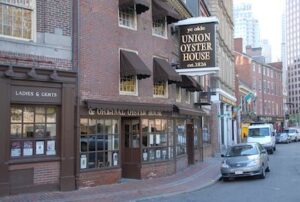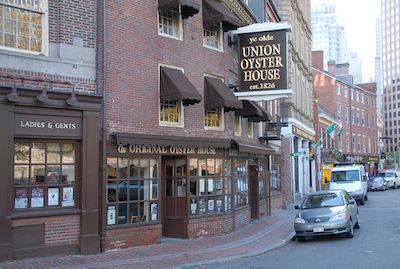 With a story nearly as historic as Boston itself, this is the place to go if you're anywhere along the Freedom Trail. Known as America's oldest restaurant, dining at Union Oyster House is a nostalgic reminder that even our country's founders must have thoroughly enjoyed good food and cold brew. The classic clam chowder is salty and full of clams – just the way it should be – served by the cup or by the bowl. It's a great choice, and the location is even better – just a block from Faneuil Hall.
James Hook & Co.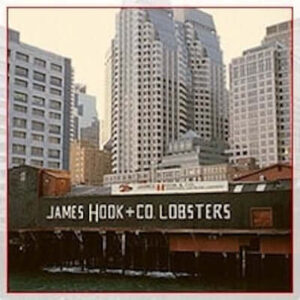 You may know them as the company that ships lobsters all over the world They do. But they also make and serve some of the best New England clam chowder and lobster bisque in the region. In business since 1925, James Hook has had a few decades of experience pleasing picky eaters in a city full of seafood restaurants. Dine-in at the fishery located at 15-17 Northern Street, or stop in to get takeout.
No matter which chowder makes it to the top of your list, you might just want to continue sampling different eateries. Why not? It's a worthwhile effort, and there are plenty of good choices in Boston.
Tags: