5 Great Local Restaurants in Greater Boston
The best part about Greater Boston's food scene is that amazing places are sprinkled throughout the city. No matter where you are, you'll find a great place to grab a bite and many diverse cuisines. After talking to clients, agents, and landlords alike, we have come up with a short list of local favorites to try! For those of you as eager to support local businesses as you are excited to try something new and delicious, keep reading to learn more about 5 great local restaurants in Greater Boston.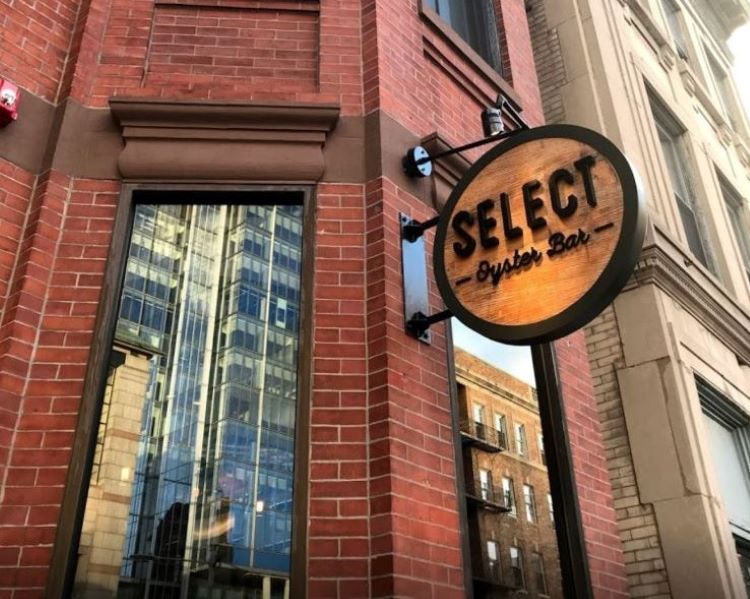 Select Oyster Bar, Boston's Back Bay
You can't live in Boston and not have a go-to seafood place (it's ok, you can steal this one from us). We love Select for its consistently fresh and delicious seafood dishes. From traditional New England lobster rolls to Spanish-style octopus, Select serves up a wide range of seafood dishes. Best of all, their raw bar is always fully stocked with the freshest local oysters.
Inspired by Paris' neo-bistro movement, here you'll find a laid-back bistro atmosphere with delicious modern seafood dishes. Stopping for Chef Michael Serpa's award-winning seafood is a must while living in Boston. Currently, Select is open in the afternoons and evenings for indoor dine-in service, and, lucky for us, located less than a block away from our very own Jacob Realty.
Select Oyster Bar
50 Gloucester St.
Boston, MA 02115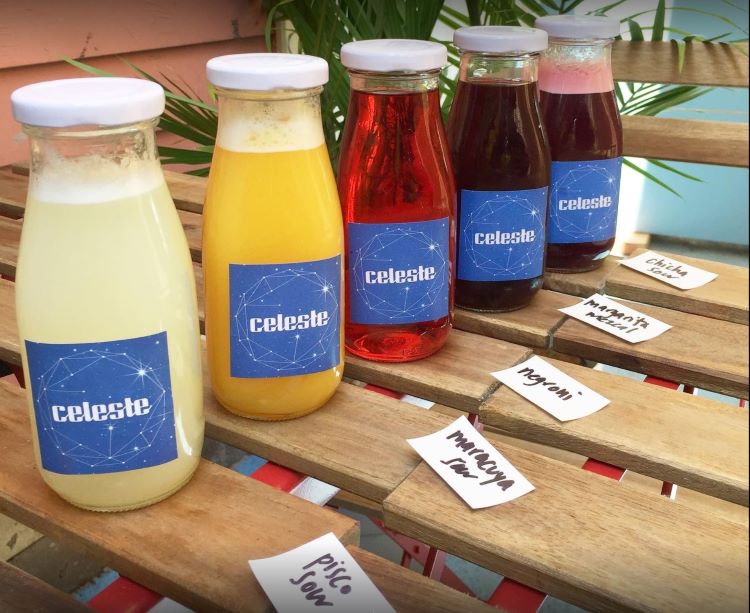 Celeste, Somerville's Union Square
Boasting one of the most unique concepts in the area, Celeste is all about the experience. Treat all of your senses here with delicious Peruvian food, unique cocktails, and musical collaborations from Peruvian artists. If you love food from the heart, this is your place. Inspired by his mother and grandmother's homemade meals, Chef Calderón brings traditional Peruvian cooking techniques to Somerville. The menu celebrates traditional Peruvian dishes, like ceviche and slow-cooked stews, while taking advantage of fresh local ingredients and modern innovation.
Celeste interweaves this culinary experience with Peruvian culture through their audiovisual program. Highlighting the sounds of Peru and the Andean Mountains, this restaurant presents a variety of Peruvian music along with the tastes of the country. Celeste now offers indoor and outdoor dining, or orders for pickup or delivery. Their delicious cocktails are currently also available for pick up- if you're over 21, try one today!
Celeste
21 Bow St.
Somerville, MA 02143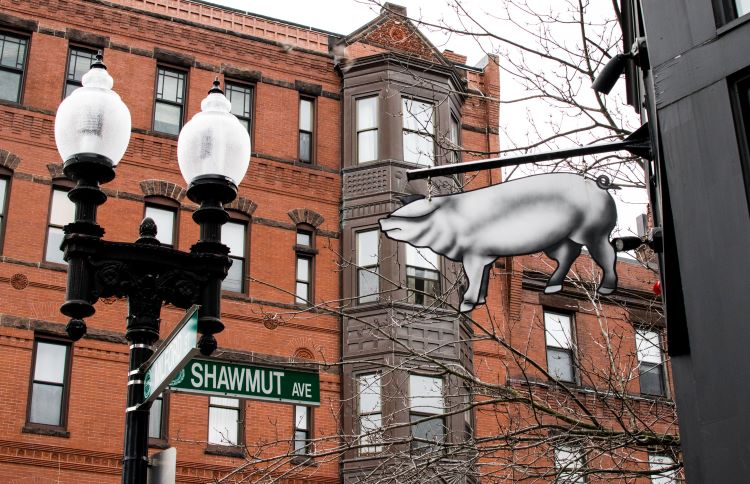 Coppa, Boston's South End
We couldn't have a best of Boston restaurant list without an Italian place! Coppa is an artisan enoteca with an innovative take on Italian favorites. It's a cozy spot with a warm and inviting atmosphere and incredible food to boot. Here you'll find homemade pastas and pizzas, plus a unique charcuterie program, and of course a great wine list. Led by two James Beard Award-winning chefs, Ken Oringer and Jamie Bissonnette, you're sure to have a delicious and intimate meal here. As of now, Coppa only has limited seating on their patio, but they're also taking orders for pick up or delivery.
Coppa
253 Shawmut Ave.
Boston, MA 02118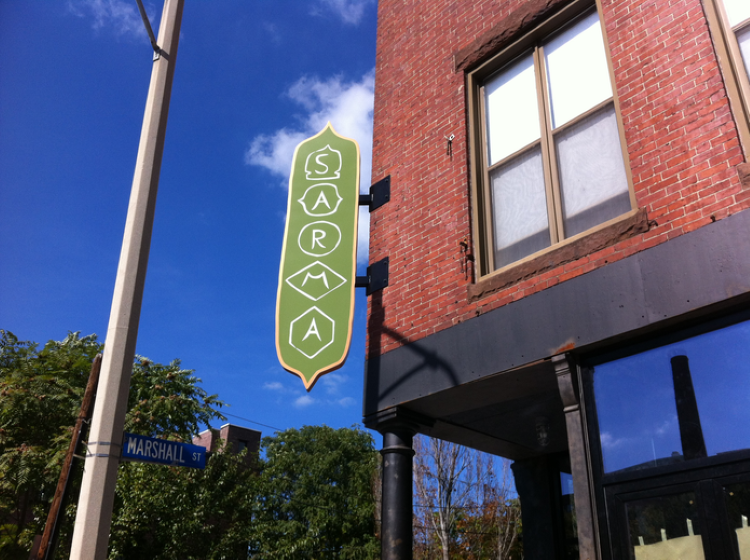 Sarma, Somerville's Winter Hill
Turkey comes to Somerville at this Middle Eastern restaurant. Focusing mainly on Turkish meze (small plates), but also throwing some Mediterranean dishes in, Sarma is an adventure for your palate. Chef and owner Cassie Piuma, a Massachusetts native and four-time James Beard Nominee, has worked with the best chefs in Boston, then pursued her passion for Middle Eastern cooking with Sarma. Combining traditional vegetables and spices with local offerings, Piuma has created a uniquely delicious menu. Vegetarians- this is a great place for you with plenty of non-meat options.
At the moment, you need a reservation to dine at Sarma for dinner, or you can place an order for pick up.
Sarma
249 Pearl St.
Somerville, MA 02145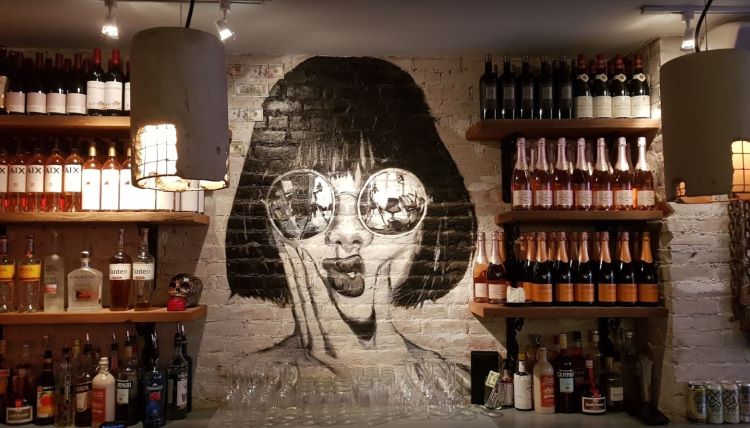 Puro Ceviche Bar, Boston's Back Bay
Right on trendy Newbury Street, you'll find this delicious ceviche bar. Specializing in nuevo latino food from Spain to South America, Puro is an international spin on locally-loved seafood. Their raw bar is unbelievable and their ceviches are incredibly fresh, the perfect summer dish. This place is great for groups since its wide range of offerings accommodate vegetarians, seafood lovers, and meat lovers. Don't forget about their amazing wine list, which perfectly compliments their menu, or their house-made sangria!
With an upbeat atmosphere and a dedication to showcasing local flavors, you can't miss Puro. They're open for dine-in, takeout, or delivery, so there's no excuse for not trying it!
Puro Ceviche Bar
264 Newbury St.
Boston, MA 02116
Eat Local!
No longer a place just for fresh seafood and a bowl of clam chowder, Boston is earning its culinary reputation with these amazing restaurants. You can tour the world's cuisines without ever leaving the city with all the great local restaurants in Greater Boston. Show local businesses (and your taste buds) some love and stop by one of these wonderful restaurants! Let us know what places you would like to see mentioned in the comments below!
Tags: