6 Restaurants to Try Near Your Fenway Apartment
If you live in or are looking for a Fenway apartment, you should know Fenway offers an exciting and growing culinary scene. People come from all over the city and travel from the suburbs to dine here. Here's our guide to some of the area's "must eats". We highly suggest that you experience all of them.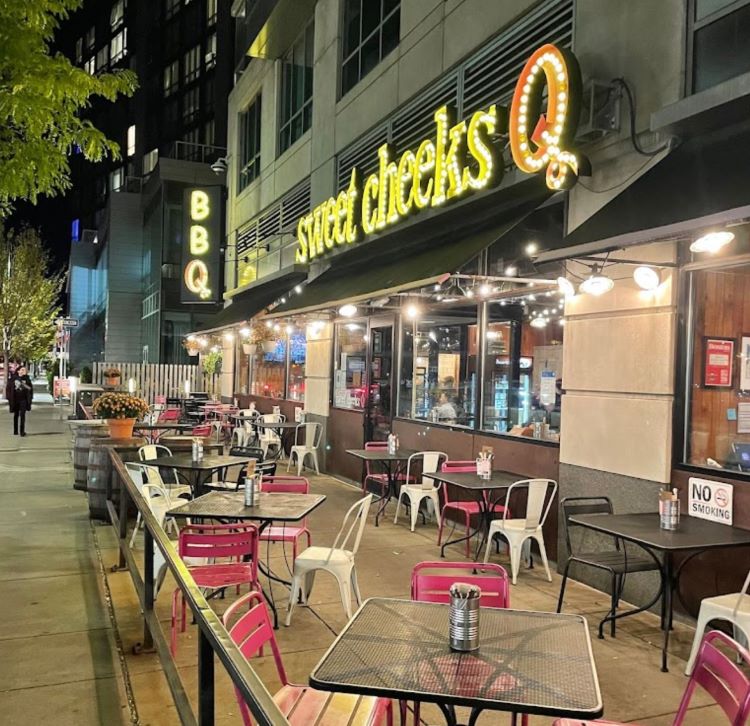 If you're looking for an authentic bar-b-queue joint near your Fenway apartment Sweet Cheeks Q is the place for you. Chef Tiffani Faison and Chef de Cuisine Daniel Raia have teamed up to bring this restaurant to life. The chefs utilize premium Black Angus beef, Berkshire pork and all-natural chicken and turkey in their dishes. Sweet Cheeks also offers all-natural pork belly, St. Louis pork ribs, and natural half chicken. Don't forget to try the prime beef brisket, buttermilk fried chicken and smoked monster wings.
Tasty sides include Cita's broccoli cheese casserole, black-eyed peas, heirloom barbeque beans, carrot raisin salad, watermelon salad and coleslaw. You can top off your meal with a butterscotch pudding, a giant Nutter Butter or some strawberry shortcake. Sweet Cheeks offers a wide variety of drink options that will complement your meal. These include beers, cans and bottled ales, wines, and cocktails. You can choose from several soft drinks and tea options as well.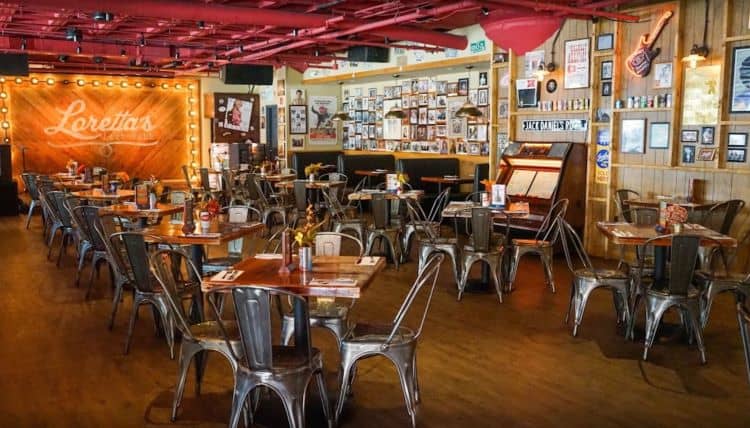 Grab your cowboy hat and boots and get yourself to Loretta's Last Call. This fun place is Boston's one and only true country venue. Loretta's offers authentic country food and of course some good old country music as well. The establishment opened in 2014. Since that time, it has hosted live music and weekly line dancing. The Sunday brunch features great food, moonshine cocktails and of course live country music. You can stop by to eat, drink and or dance during the weeknights and weekends. Loretta's is also the perfect place to host just about any function.
From bachelor parties to birthday parties, bridal showers, and fundraising events, your guest will love it. Have you been looking for get a taste of the South that's close to your Fenway apartment? If so, Loretta's Last Call is the place for you.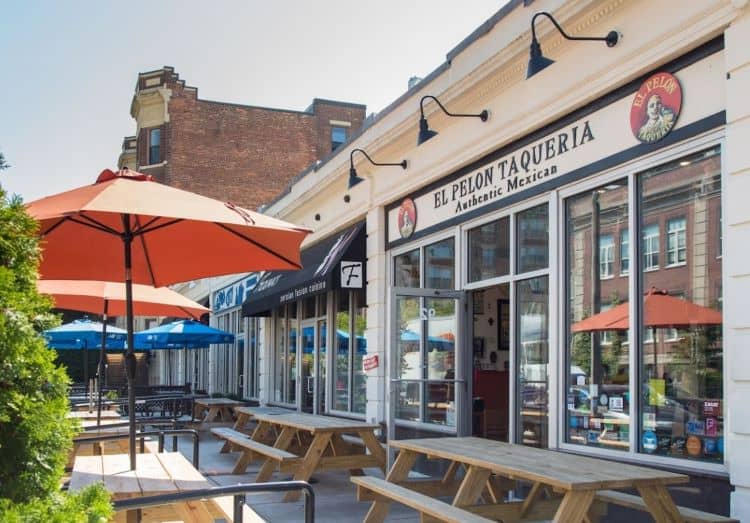 If you're craving authentic Mexican cuisine than El Pelon Taqueria is the place for you. El Pelon is an incredibly colorful counter service restaurant. It's located on the Peterborough Street restaurant row. You can also take your food home and eat at your Fenway apartment. However, nothing beats sitting at one of their picnic tables while eating a few tacos. If you can get a seat in the restaurant, it's cozy, warm, and has fun music playing in the background.
Their burritos are ranked amongst the best in the country. The owner's goal is to make people happy through the power of good food. The staff treats every customer who comes in as if they are family. El Pelon has remained so popular through the years because they only use the freshest ingredients while providing large portions and keeping the prices affordable.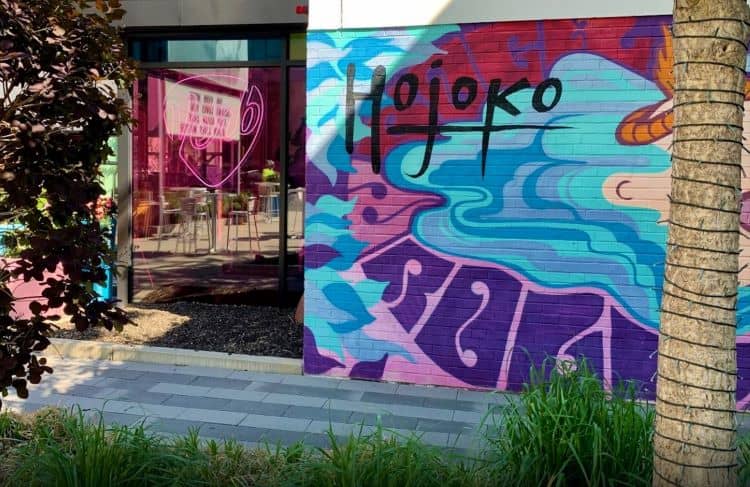 If you're looking for a fun filled sensory overload that's close by your Fenway apartment than Hojoko is it. In essence, the place is a rock and roll based izakaya that honors the pulse of authentic Japanese nightlife. That basically means it's a type of informal bar found in Japan that serves snacks and alcoholic drinks. Izakays's are places that people visit after work and on weekends like American taverns and British pubs. Hojoko serves amazing sushi, street food on small plates, and robata grilled yakitori. They also offer premium- grade sake, wine, beer, and craft cocktails.
As far as the fun sensory overload, you'll notice a movie playing on the back wall. There's also a disco ball, and incredibly loud music. In the summertime, you can even hang out on the pool deck. Hojoko happens to be one of those rare places that you'll react to differently depending on your mood. There's a lot to take in, amazing food to eat, and indelible drinks to drink.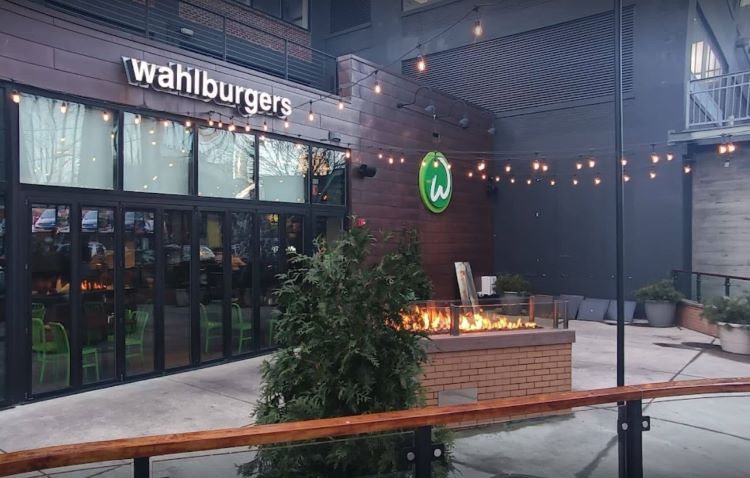 If you enjoy great burgers and fries, you're going to love Wahlburgers. The casual setting is perfect for eating lunch or having dinner with family and friends. Owners Paul Wahlberg is the executive chef. He founded the restaurant with his famous brothers Mark and Donnie, along with their friend Ed St. Croix. The concept provides a place for people to talk, relax and eat the same comfort foods the partners grew up eating. A fresh Caesar salad sprinkled with house-made croutons and Parmesan cheese makes for the perfect appetizer at Wahlburgers.
Guests can dine on a vast variety of flavorful patties. Toppings include caramelized onions, bacon, sautéed mushrooms, and avocados to name a few. The buns are gluten-free. Other menu items include sandwiches, macaroni and cheese, chili, and delicious desserts. In addition, Wahlburgers has a full bar with many flat screen TVs. You can eat outside or take out and bring the food back to your Fenway apartment.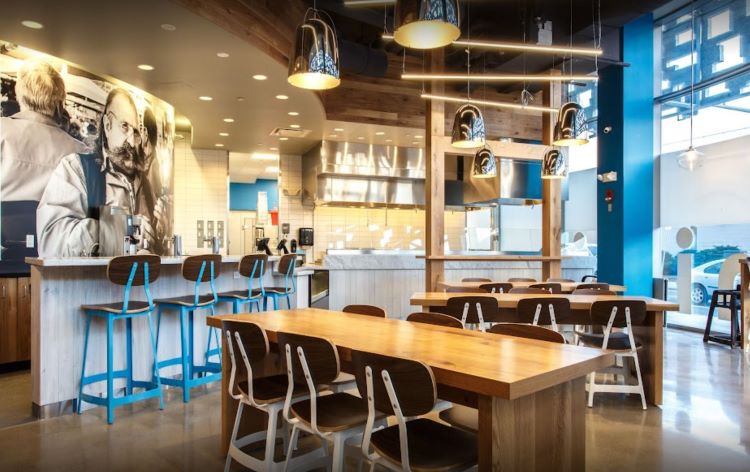 If you're looking for a great Greek food place near your Fenway apartment, you can't go wrong with Saloniki. The restaurant was inspired by the delicious street food of Thessaloniki, Greece. Chef Jody Adams concept caught on immediately. Saloniki was a local favorite from the very start. The menu is full of Greek flavors such as oregano, honey, creamy feta cheese, slow-roasted meats, and plenty of garlic. The ingredients are sourced as locally as possible. If you're ordering a wrap, the bread is freshly baked and pressed in front of your eyes.
You can build your own sandwich or salad or choose one of the house specialties. The Herc Pita with braised pork shoulder, spicy slaw, spicy whipped feta, and secret sauce is simply amazing. So is the George Pita. It consists of spicy lamb meatballs and a charred eggplant sauce. Saloniki also has some reasonably priced dinner specials. You can get a whole-roasted chicken with mizithra cheese, smashed potatoes and a small Greek salad for under $30. That's a lot of food for the money. As far as dessert, you simply need to try the Greek Donuts.
In conclusion, these six (6) restaurants to try near your Fenway apartment are all delicious and unique. We're sure you will love them as much as we do. If you would like more information about the Boston restaurant scene, please visit the Boston Pads Real Estate Portal today. You'll find a great deal of advice and other useful things there. Our goal is to help make your life in the big city even better.
Tags: