Best Restaurants in Allston, MA
Any conversation about the best places to eat in Boston absolutely needs to include the selection of award-winning restaurants in Allston, MA. From quick bites and pub food, to authentic Asian cuisine, upscale dining, and some of the best places for dates in Boston, Allston's restaurant scene enjoys a wealth of delicious – and surprisingly affordable – options. Little wonder then, that Allston's restaurants are frequently honored with awards of every stripe.
Whether you're looking for the best places to eat in Boston, interested in moving to Allston and curious about the local cuisine, or just looking for something new and exciting, the numerous award-winning restaurants in Allston, MA have you covered. Now more than ever, we should be going out and showing our local restaurants some love. Here's a list to get you started on that journey.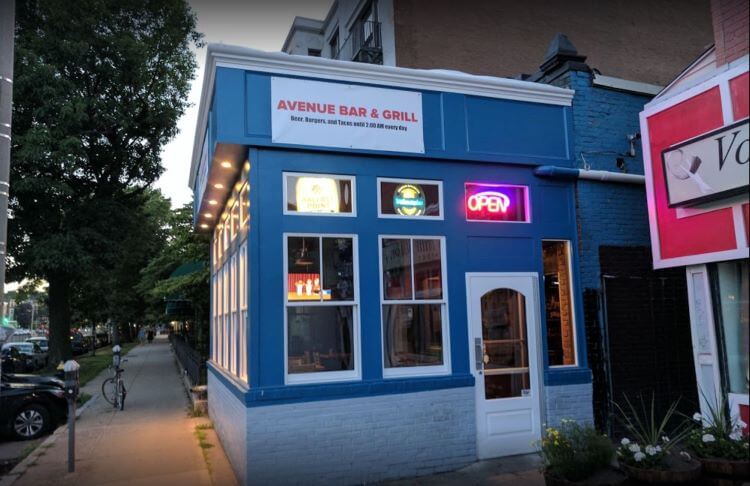 The Avenue
This is a local favorite for the students in the area and anyone who appreciates a good juicy burger until late in the night. The Avenue dishes up a great mix of modern takes on classic burgers, plus some incredible Mexican dishes. Mexican street corn for an appetizer and a breakfast burger for dinner, anyone? Their inventive and playful takes on bar staples makes this a great place to grab a bite and drink your way through a long drink list.
The Avenue offers a great selection of draft and canned beers as well as creative and rotating cocktails. For the fall, they have delicious seasonally-inspired drinks, like the Sleepy Hollow Bomb and The Fall Fashioned, but you can also find their signature crazy cocktails all year.
They're currently in full operation with indoor seating, and outdoor patio, and takeout. Definitely make a trip here while the patio is still open. Their prices are friendly for anyone, especially for all of the students in the area. This is one of our favorite local spots in Allston, so let's show them some love.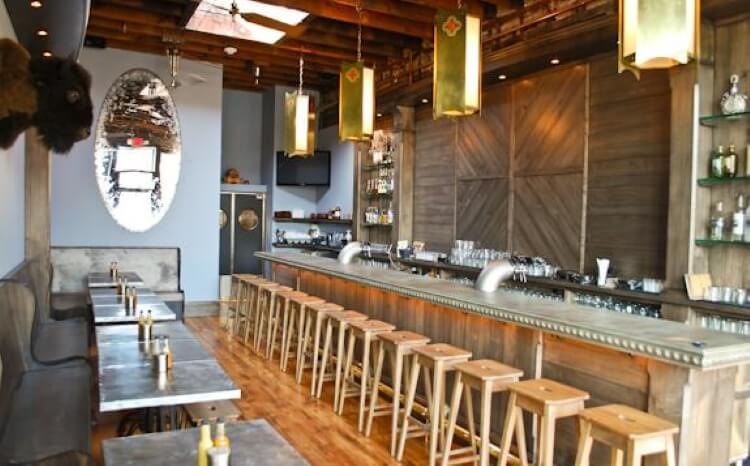 Lone Star Taco Bar
As the sister restaurant of one of our favorites, Deep Ellum (unfortunately now permanently closed because of the ongoing pandemic), you can expect great things from this modern cantina. It's open until 2:00 AM every night, and serves up a fresh take on traditional Mexican street foods. Its beef barbacoa and grilled street corn both earned accolades from WGBH, and was named the Best New Date Spot in Thrillest's Best of awards, as well as one of the 15 Best Places for Boozy Drinks in Boston (#4 overall) by Foursquare City Guide.
With taco offerings ranging from house-made chorizo to grilled avocado w/griddled queso or braised tofu, Lone Star Lone Star's founders have some pretty ambitious ideas about the modern taqueria. Still, they never let it get in the way of Lone Star's spirit. In their own words, they simply wanted a fun, chill environment where they could hang out with their friends and enjoy "yummy tacos and a bunch of margaritas."
Now you can enjoy Lone Star Taco Bar's tasty food from the comfort of your own home with food to go, or you can pop over for a visit. Their outdoor patio is prepped for the upcoming cold weather with tables and heaters, so stop by and sample their delicious menu.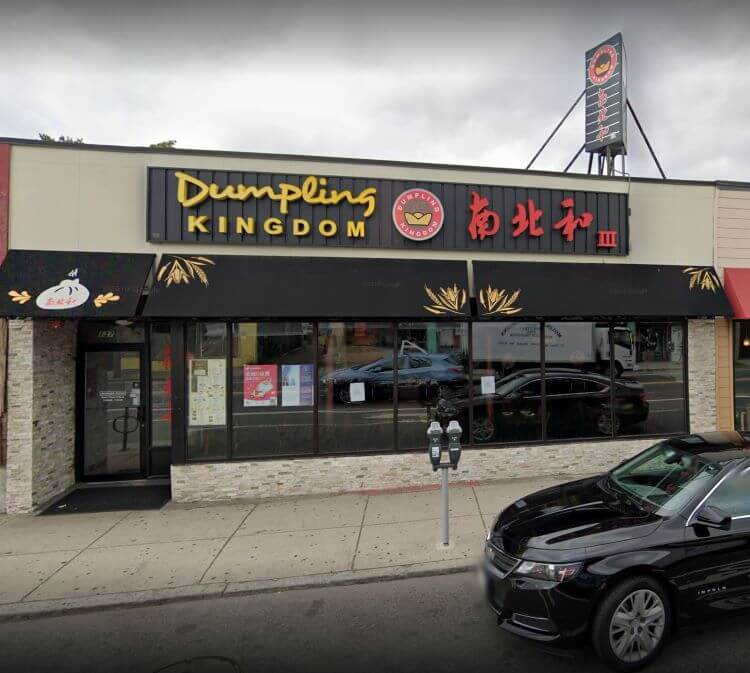 Dumpling Kingdom
A 2019 Best of Boston award winner, Peter Wang's Dumpling Kingdom thrives in its Allston branch. Off-topic: does that make it a Dumping Duchy? A Dumpling Barony? What do you call an extension of the Dumpling Kingdom? These questions need answers! (Note: these questions do not need answers.)
But we digress. Located at 137 Harvard Avenue, Dumpling Kingdom stakes its claim as one of the best restaurants in Allston, MA with a confident, indulgent menu that just might become your new favorite cheat day destination. Whether you're into classic offerings like the mini juicy buns with crab and pork, arguably the best ma po tofu in Boston, or traditional dishes like the house special pig's feet, Taiwanese-style sautéed pork liver, or the excellent flounder filet in a spicy mala sauce, if you're craving Asian cuisine; Dumpling Kingdom Allston is arguably among the best Chinese restaurants in Boston.
Plus, it's open late. We mean real late. 2:00 AM Sunday through Wednesday, and 3:00 AM Thursday through Saturday kind of late, making it the perfect place to grab a bite after a night on the town, or order takeout on your way home from the bar. Their fast delivery and full menu available for pickup makes it a great option for those nights when you crave delicious Chinese food.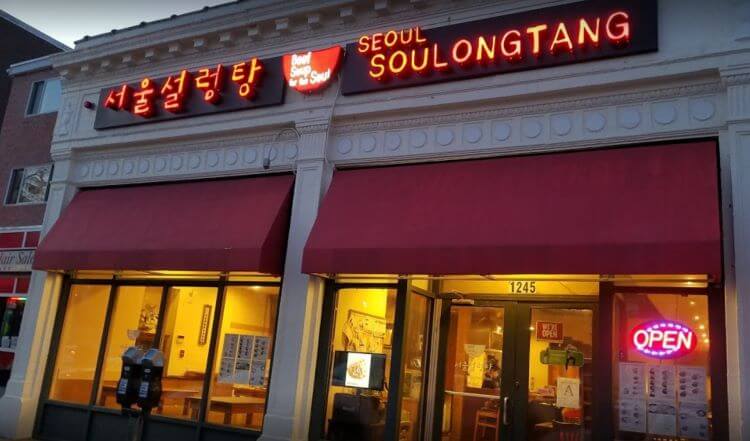 Seoul Soulongtang
Named Boston's Best Korean Restaurant in 2019 in Boston magazine's Best of Boston list, this cold-weather favorite takes its name from Korean beef soup or seolleongtang. Ox bone broth with thinly sliced brisket provides the hearty soul of this Korean comfort food, and you'd be hard-pressed to find a better bowl of the stuff anywhere in New England. While the vegetarian, pescatarian and vegan options are few in number – and require a bit of conversation, especially if allergies are involved – what is here is so good, that you'll want to come back time and time again. Arguably the best Korean food in Allston – if not the best Korean food in Boston itself – if you're looking for a beefy, hearty, bowl of comfort food, look no further.
Thrillist's 2015 Best New Vegetarian Joint, Whole Heart Provisions comes from the minds behind Roxy's Grilled Cheese, as well as Rebecca Arnold, formerly of Alden & Harlow, as well as Sarma. A completely vegan restaurant, Whole Heart's claim to fame is its bowls – think along the lines of Chipotle's tortilla-less options – though its street food snacks like falafel dogs, seared avocados, and sesame shishitos are definitely worth your time.
Their food is best enjoyed piping hot in the restaurant and they're open for indoor seating. If you're not ready to dine indoors yet, you can pick up a mouthwatering bowl of their seolleongtang, just make sure you heat it up before you eat for optimal deliciousness.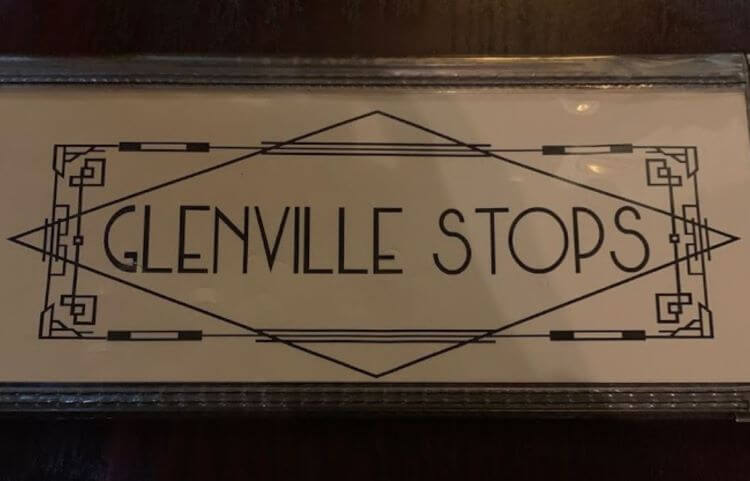 The Glenville Stops
The Glenville Stops is one of our favorite understated but elegant finds in Allston. It's perfect for a date, or just a nice meal with friends even if you're on a budget. They offer $1 oysters everyday from 5pm-6pm, which you can't miss. As for the rest of the menu, the chefs are cooking up some inventive, creative, and flavorful New American dishes. You'll have to make multiple trips here just to try everything on the menu, it's that good. On the bright side, their small plates are just as tasty as their entrees so you can order a bunch and get started on your sampling.
You can't forget about the extensive drink list here either. They keep a stocked wine cellar with over 100 bottles, plus they offer 31 beers on tap and 30 wines by the glass. Not only are you getting a stellar culinary experience here, but you'll get to sample drinks that aren't easy to find around the rest of Boston.
The restaurant is currently open with indoor and outdoor dining options. Their spacious indoor room provides plenty of space to spread out while their patio is limited with three tables, so make sure to put a reservation in. You can also place an order for pick up and bring the delicious tastes of Glenville Stops to your home.
Eat well and live well in Allston
Awards are well and good, but at the end of the day it's all about what you like. Clearly, Allston is spoilt for choice with great restaurants, and there's something uniquely great about finding a spot that hasn't exploded in popularity just yet. Fortunately, if you're looking for an apartment in Allston you're spoilt for choice there as well- including incredible deals. Check out Allston Pads and find your new home, maybe next to the best restaurants in Allston!
To that end, what awards would you give out to the best restaurants in Allston? Anything that the critics missed, or we simply didn't have room for here? Let us know in the comments below: we're always looking out for the best restaurants in Allston, so tips are highly appreciated.
Tags: