Top 5 Restaurants in Mission Hill
These days, it's more important than ever to get out and support our local businesses. Restaurants especially need some extra love as the pandemic continues. If you're looking to spend some time with local favorites, check out Mission Hill.
Still a perennial hotspot for residents from all walks of life, Mission Hill's dining scene boasts nearly as much variety as its housing market: complete with its share of excellent hidden gems. Over the past year or so, we've seen some turnover with some genuinely exciting new options hitting the scene.
But are they the best? Which ones are our favorites?
Read on to find out.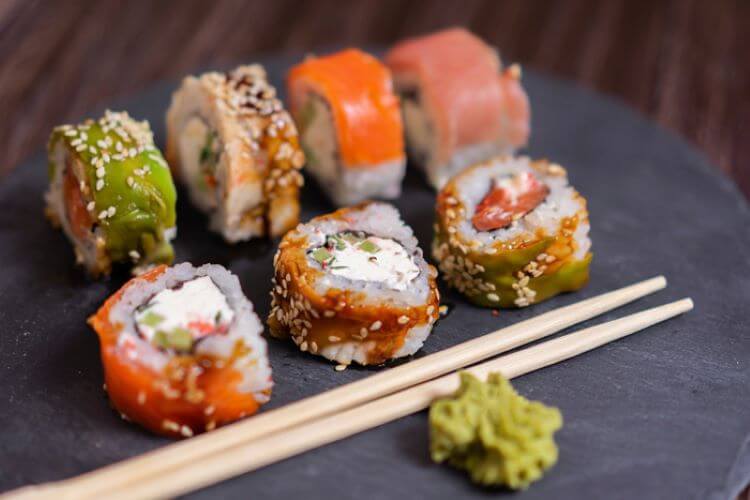 Open Mon-Fri, 11am-9pm; Sat & Sun, 12pm-9pm.
Chocolate and peanut butter. Peaches and cream. Japanese sushi and Thai entrees?
Oh yeah. It's a match made in the heavens above the Pacific. Chef Nick crafts a unique sushi menu from fresh, locally sourced ingredients daily, tailoring the artfully crafted rolls to the strengths of the day's ingredients. Meanwhile, Chef Nick — the other one, no relation — brings his 30+ years of experience in Thai cooking to Laughing Monk's excellent small plates and entrees.
One small word of caution: the spice levels here are authentic. When they say that something is spicy, this is not the time for false bravado: Bangkok spicy means business. You've been warned. But for those of us who grew up with this stuff, it's a rare treat to find in the Hub. If a world-class pad see-ew served up alongside tamago nigiri and shitake rolls sounds like your idea of a good time, nobody will scratch that itch as well as Laughing Monk.
Stop in for Chef Nick's delectable Asian dishes, or grab some Laughing Monk favorites to bring home. The restaurant now offers amazingly fresh sushi-grade fish for purchase as well as at-home omakase dinners (also known as chef's choice). If you're looking to bring the full, authentic Laughing Monk experience to you, you can even schedule a chef-at-home dinner experience. Showing your local restaurant some love has never been easier, or more delicious, with these at-home experiences.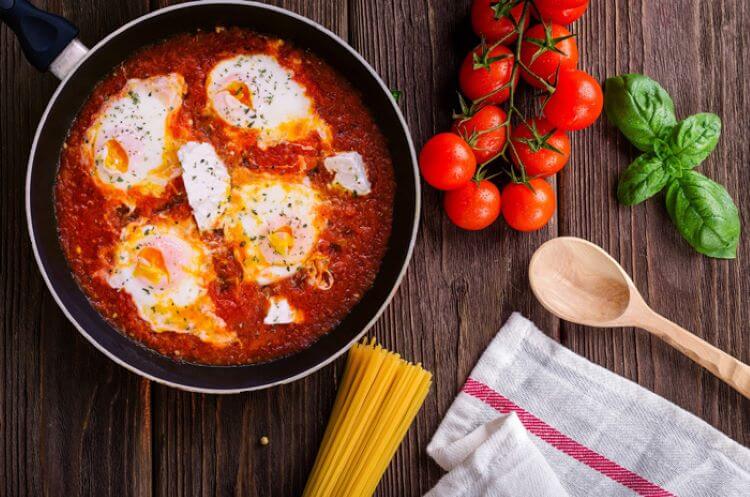 Open Mon-Fri, 7am-9pm; Sat-Sun 8am-9pm.
The undisputed heavyweight champion of Yelp reviews doesn't look to relinquish its crown anytime soon. One of the most popular places to get brunch in Mission Hill, Milkweed isn't exactly a "best-kept secret" these days — expect a wait if you arrive unannounced during peak brunch hours — but even when things are taking a while, the service rarely experiences a hiccup.
Coming from the same team that runs the Blarney Stone in Dorchester, you can expect big portions of hearty food at reasonable prices. Their Shakshuka is already becoming the stuff of Mission Hill Legend — try it with the Falafel, trust us — and they serve their excellent breakfast until 4 pm. Protip: grab a reservation for any booking after 4pm, or use Milkweed's Yelp Page to get on their waitlist while you're on your way there: you'll save yourself a heap of time.
If you're not quite ready to dine indoors, Milkweed has an outdoor patio and they offer delivery and takeout. Otherwise, their regular indoor seating is as lively as ever.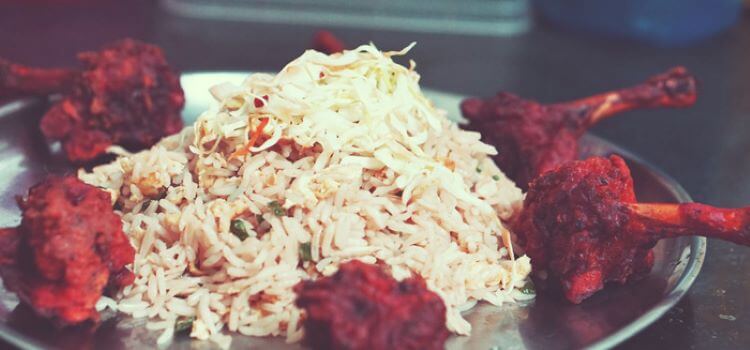 Open Daily from 10 am to 11 pm
There's fusion restaurants, and then there's whatever wizardry is going on Nachlo. Don't get us wrong: we may not understand how we wound up at the intersection of Mexico City and Karachi, but we can't complain about the results. Situated at 1443 Tremont Street, right near the Roxbury Crossing T stop, Nachlo is exactly what it says on the tin: a fun, adventurous combination of Mexican and Pakistani dishes, plus some cheeky combinations of the two. Gobi tacos? Yes please.
Of course, none of this works if the food isn't any good: fortunately, Nachlo is more than up to the task. The novelty of ordering barbacoa nachos and chicken biryani from the same kitchen is strong, but isn't enough to carry the meal. Fortunately, Nachlo's menu is genuinely, authentically delicious throughout. So you might come for the novelty of pairing mexican soda with lamb kofta and naan bread… but you'll come back because everything was downright tasty. They offer orders for pick up so you can enjoy their global culinary journey right in the comfort of your own home.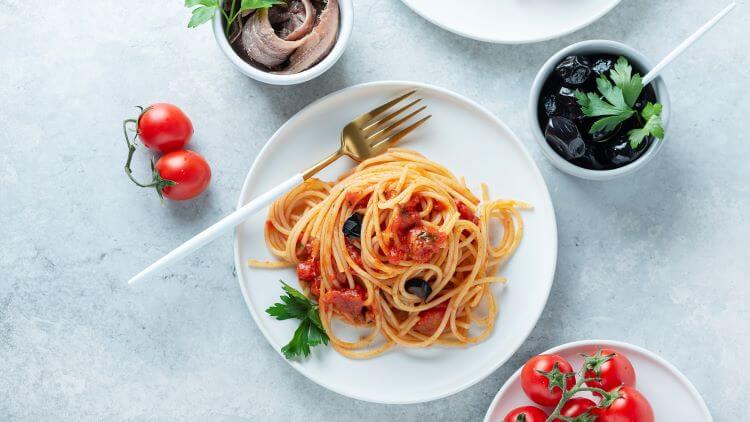 Open Mon-Fri, 11am-10pm; Sat 12pm-10pm.
We know, we know: this list is full of novel and unique offerings. But where's the local Italian? Where, for the love of all that is good, is the pasta? Worry not, our hungry friends: Lily's Gourmet Pasta Express is here to satisfy your cravings. With some of the best subs in Boston as well, some enthusiastically hearty and unique make-your-own pasta options, trust us when we say there is truly something here for everyone. Picky eater? They've got something for you. In the mood for a complex and mouthwatering crab sauce? There is a great dish for you.
We're so excited to show this local favorite some love, they are currently offering takeout as well as delivery. For convenience, you can even order online- check them out!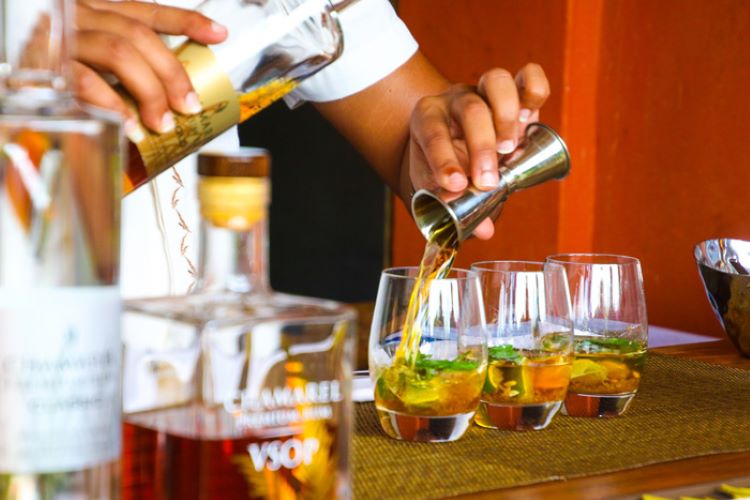 Open Tues-Thurs, 5pm-10pm; Fri, 5pm-12am; Sat, 11am-12am; Sun, 11am-10pm; closed Mon.
What's old is new again. The geek shall inherit the earth. Call it what you will, but the age of the Geek is well and truly upon us: and that means board game cafes have come to Mission Hill. Tavern of Tales leans hard into your favorite D&D podcasts and comes out the other side with a fun, experience-based night out that anyone can enjoy.
Let's be clear: ToT is not on this list because of their game-changing menu. While the cheese-heavy pizza is a delightfully affordable slice of comfort food (pun intended),and the tater tots make for a fun, cheeky snack, this place is first and foremost about the experience. If you've ever wanted to get into the modern board & card game scene — or you have that one friend who's constantly bugging you to join them for game night — ToT makes it easy to jump in with game guides to handle all the heavy lifting. The cocktails definitely punch above their price range, and the whole experience makes for a unique night out. Definitely worth a try, and one of our favorite new restaurants in Mission Hill.
You can enjoy all that ToT has to offer on their outdoor patio as well as from the comfort of your own home with takeout. We recommend stopping by so you can try some of their flavorful fall cocktails, like their apple pie shot or The Good Witches Brew. Either way, you can never go wrong with a visit to a fantastical local institution like Tavern of Tales.
Restaurants in Mission Hill Have Something for Everybody
We're only five restaurants in, and we've barely scratched the surface. One of the best parts of living in Mission Hill is discovering new places, finding gems hiding around the corner, as well as visiting old favorites, and the amazing apartments. There's more to explore and sample in Mission Hill, so get out there and give your local restaurants some love during these tough times.
But short of writing a novel, there simply isn't enough time to cover everything. That said, did we miss your favorite? Skip right past an unsung hero of restaurants in Mission Hill? Let us know in the comments!
Tags: