Conforming Loans vs Non- Conforming Loans
Qualifying for a new home mortgage loan in Boston has become easier lately than it has been in the past. Homebuyers are also being approved for higher loan values than ever before. One of the main reasons for this is that "conforming" loan limits have been significantly raised for the year 2022. Conforming loans are loans that fall within the conventional guidelines that are enforced by both Fannie Mae and Freddie Mac.
Conforming Home Loan Limits Have Increased
For most of Massachusetts, the upper limit for conforming home loans have been significantly raised for 2022 to $770,500. This is an increase of over $200,000 over the levels for 2021. This is great news! More people will be able to afford their dream home within the conventional parameters set by major lenders. In addition to conforming loan limits being much higher now than when they were first introduced years ago, the changes to lending standards will make it easier for homeowners to qualify for a conforming loan due to lower down payment and credit score requirements.
| COUNTY | STATE | ONE- UNIT | TWO- UNIT | THREE- UNIT | FOUR- UNIT |
| --- | --- | --- | --- | --- | --- |
| BARNSTABLE | MA | $647,200 | $828,700 | $1,001,650 | $1,244,850 |
| BERKSHIRE | MA | $647,200 | $828,700 | $1,001,650 | $1,244,850 |
| BRISTOL | MA | $647,200 | $828,700 | $1,001,650 | $1,244,850 |
| DUKES | MA | $970,800 | $1,243,050 | $1,502,475 | $1,867.28 |
| ESSEX | MA | $770,500 | $986,400 | $1,192,300 | $1,481,750 |
| FRANKLIN | MA | $647,200 | $828,700 | $1,001,650 | $1,244,850 |
| HAMPDEN | MA | $647,200 | $828,700 | $1,001,650 | $1,244,850 |
| HAMPSHIRE | MA | $647,200 | $828,700 | $1,001,650 | $1,244,850 |
| MIDDLESEX | MA | $770,500 | $986,400 | $1,192,300 | $1,481,750 |
| NANTUCKET | MA | $970,800 | $1,243,050 | $1,502,475 | $1,867.28 |
| NORFOLK | MA | $770,500 | $986,400 | $1,192,300 | $1,481,750 |
| PLYMOUTH | MA | $770,500 | $986,400 | $1,192,300 | $1,481,750 |
| SUFFOLK | MA | $770,500 | $986,400 | $1,192,300 | $1,481,750 |
| WORCESTER | MA | $647,200 | $828,700 | $1,001,650 | $1,244,850 |
Benefits of Owning a Home Compared to Past Decades
• There is better availability of conforming loans today, and the conforming loan limits are higher than in previous years.
• Interest rates on conforming loans are extremely low right now. People who have a good credit score should be able to get lower interests rate for their conforming mortgage.
• Home values have been increasing steadily for over three years. Paying off a conforming loan is going to help you build equity faster than if you were renting your home.
• In certain areas of the country, there are also non-conforming mortgage lenders available who can offer competitive rates and terms. Even for new buyers who don't have a lot of money saved for a down payment.
• Mortgages are easier to obtain now than ever before. It is possible that you could get approved for a conforming loan even with fairly poor credit.
Non- Conforming Loans
Having better conforming loan limits and more options available doesn't mean that non-conforming loans aren't still an option, though. Non-conforming loans are loans that fall outside of the conventional conforming loan guidelines enforced by Fannie Mae and Freddie Mac. There are many different reasons why someone might consider taking out a non-conforming loan instead of pursuing a conforming loan. The main reason most people tend to turn towards non-conforming loans is the high price of their desired home. These are generally referred to as "Jumbo" loans, due to their larger price tag. Non -conforming loans don't necessarily have to follow the same standards applied to other mortgage loans.
Non-conforming loans can be more expensive than a conventional conforming loan. Depending on your financial situation, this can make them a risky choice. They can, however, also be flexible. For example, you can have the option of a 20% down payment or a lower down payment with private mortgage insurance (PMI).
Qualifying For a Jumbo Non- Conforming Loan
To qualify, you may also need to demonstrate your liquidity in the form of sizeable cash reserves. This is simply because the bank or mortgage lender needs to underwrite the loan risk directly. If you have good credit, liquidity, and understand how non-conforming loans work there's no reason not to take this type of loan as long as it fits into your budget as well as your long-term plans for home ownership.
The best way for a home buyer to get approved for a non-conforming loan is to work with an experienced non-conforming loan specialist. A non-conforming loan specialist will guide you through the application and qualifying process and make sure that you get approved. Even though non-conforming loans might not be right for everyone there are many people that benefit from taking one. If you need help deciding whether to choose a non-conforming loan, consult with your bank or credit union immediately. This way you can explore all of your financing options.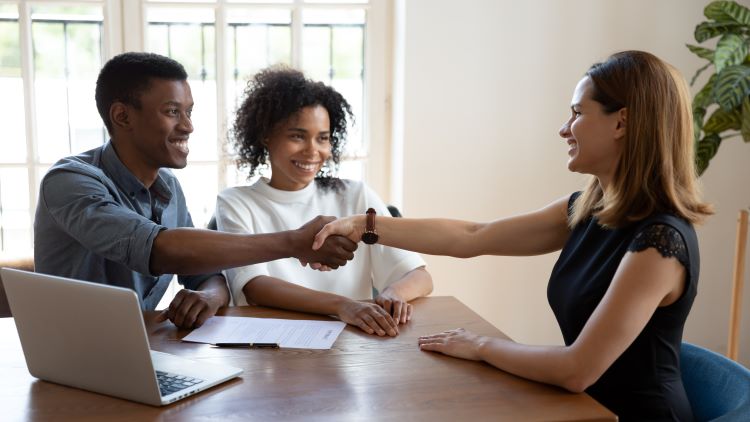 Conforming vs. Non- Conforming Loans
In sum, when considering your home financing options you should consider the following factors:
• The amount of the loan. If the amount you need to borrow is below the threshold established for your area for conforming loans, then this may be the best choice for you. If, however, the loan amount exceeds the maximum established by the guidelines, you will probably need to explore applying for a jumbo non-conforming loan.
• The down payment guidelines. If you have limited amounts of savings, your down payment will need to be lower. This means you will probably need to stick to a conforming loan based on FHA guidelines. If you have significant savings that you can use towards a down payment, a non-conforming loan is an alternative.
• Your budget and liquidity. As with any other type of loan, it is important to consider how much you can afford to borrow. Consider the impact the repayment of the loan will have on your overall budget. Beyond the minimum standards established by the lenders, it is important that you feel comfortable with your cash flow. This important step shouldn't negatively affect your liquidity and credit score.
• The interest rate. While interest rates for home loans are very favorable today after reaching all-time lows, it is important to factor in your individual situation and credit worthiness in order to determine what interest rate you will qualify for. Even a small variation in interest rate can greatly affect your monthly loan payment. Particularly in the case of non-conforming loans, since they tend to carry higher rates than those established in conventional mortgage loans.
For All Your Home- Buying Needs, Boston Pads is Here
Bostonpads.com is a premier online platform that makes the home buying process easy and accessible. Even if you've purchased property before, Boston Pads has the resources to make it an even better experience. Reach out to a local real estate agent directly and find the home you've always dreamed of- today!
Tags: