Featured Boston Multi-family Homes For Sale Under $800,000
Buying multi-family homes for sale in Boston may have crossed your mind if you want to diversify your financial portfolio or purchase your first home. After all, more and more first-time homebuyers are thinking about taking this route to become homeowners. The appeal is straightforward: you'll accumulate equity and your incoming rents will help subsidize your mortgage payments.
Examine your finances carefully and see a mortgage expert if you need assistance determining whether you should invest in a Boston multi-family property. Check out a few of the Boston multifamily properties that are now for sale in the interim. Each of our listings has a mortgage calculator tool built in that you may use to obtain an approximate monthly payment.
(Monthly payments are estimated with a 20% down payment and rate of 7%.)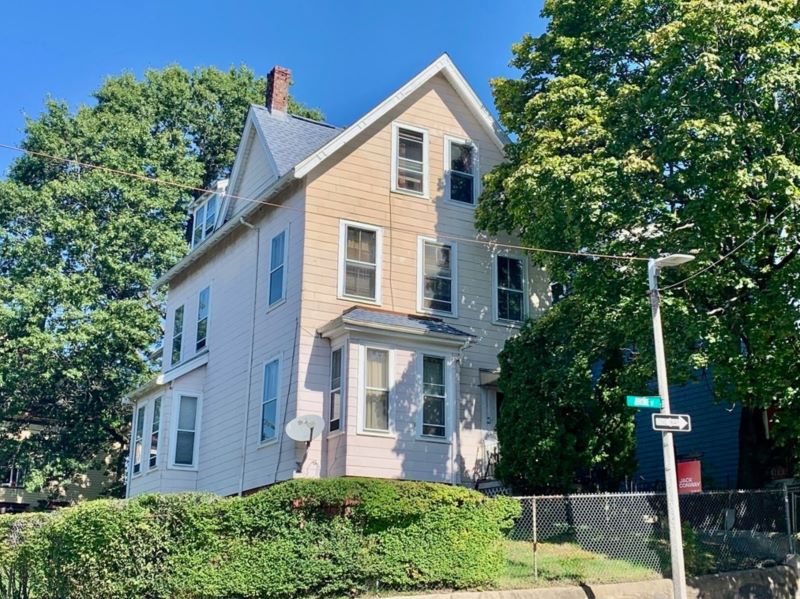 Approximate Monthly Mortgage Payment: $4,250
Square Footage: 2,610 SF
This wide, sunny two-family home in Uphams Corner/historic Jones Hill neighborhood is a rare find. It has five bedrooms, and recent updates include a new roof and a two-year-old heating system. The property is priced to sell, but does require some repairs. Fantastic corner location at Jerome and Cushing Avenue! Though it needs some renovation, it will be delivered unoccupied at closing, so renovations can start ASAP.
Listing courtesy of Seller's Representative: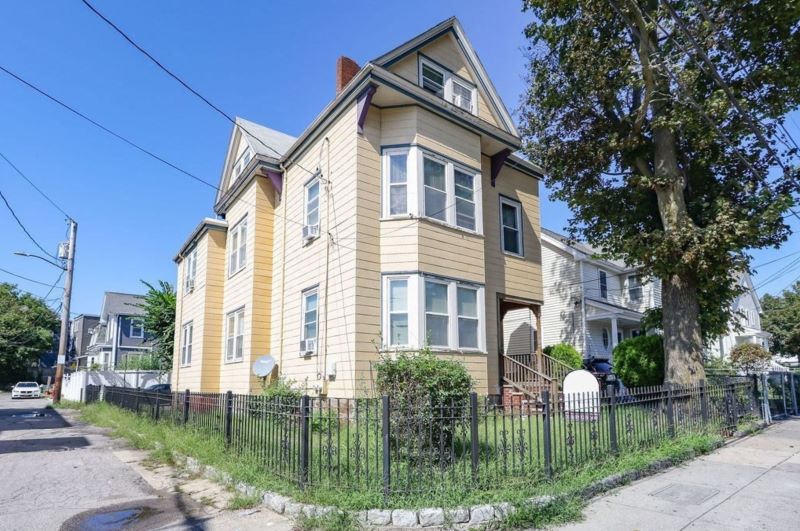 Approximate Monthly Mortgage Payment: $4,653
Square Footage: 2,492 SF
This two-family home is an excellent option for an investor, developer, or owner-occupant looking to purchase in a growing neighborhood and make it their own. It is situated on a large corner lot. Unit 1 has two bedrooms and one bathroom. Unit 2 consists of two stories, four bedrooms, and two bathrooms.  A unique cast iron gate encloses the front and side yards, one vehicle garage, two more parking places, and other outside features. Other features include a spacious unfinished basement and a fireplace. The Uphams Corner T Station is extremely close by, as are the neighborhood's eateries and retail establishments.
Listing courtesy of Seller's Representative:

Approximate Monthly Mortgage Payment: $4,222
Square Footage: 1,750 SF
This is an outstanding investment opportunity in East Boston's vibrant Orient Heights neighborhood! This building has undergone extensive renovations by the present owner, who has made sure it is primed and ready for a new owner to take over and begin generating rental income. Since both apartments are already leased, the new owner can start taking advantage of current rentals right away. There are a total of 5 bedrooms and 2 baths in this property, with a Gross Operating Income of $54,000.
Listing courtesy of Seller's Representative:

Approximate Monthly Mortgage Payment: $4,657
Square Footage: 2,271 SF
This tidy and well-maintained two-family home is ready for new owners, situated in a prime location halfway between West Roxbury and Roslindale Center. It has lots of storage and you can enjoy touches of the original charm throughout the home. The first floor apartment has a large living area, an eat-in kitchen with a pantry, two bedrooms, a bathroom, gorgeous hardwood floors, and a high ceiling. In addition, there is a washing machine inside the unit and access to a private backyard with a fence. The upstairs unit features two bedrooms, a kitchen, a bathroom, and a walk-up attic with two more rooms and even more space with opportunities for growth. There is also an unfinished basement space.
Listing courtesy of Seller's Representative:
In conclusion, these are just some of the options available to you if you're in the market to purchase a Boston multifamily home. Under $800,000, there are currently 14 listings on market- but there many more off market deals to be found. Thanks to our incredible network of over 17,000 property owners, we can help you find a home that is perfect for you. Please check out Boston Pads Real Estate Portal for even more multifamily listings, data, and advice about the current real estate market. We look forward to working with you.