10 Amenities Boston Luxury Apartment Buildings Need to Stay Competitive
As the demand for Boston luxury apartment buildings continues to grow, more and more real estate developers are looking to meet that demand. What this means for renters is that there are more options when it comes to finding a luxurious place to call home. For landlords, on the other hand, it means that they need to remain competitive by providing amenities that are comparable or superior to what their competitors offer.
Here are 10 smart community amenities luxury buildings should install to remain competitive in the Boston luxury market.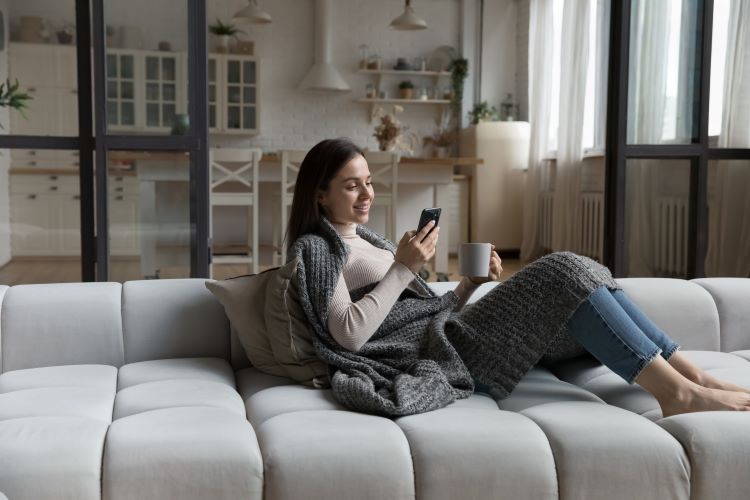 Building-Specific Mobile App
An all-in-one mobile app may well be the foremost convenient smart apartment amenity of all. Tenants can pay their rent, manage their utilities, put in maintenance requests, and communicate with their landlord from a smartphone. A tenant mobile app could even be deployed to control smart devices like locks, thermostats, and lights from the user's digital devices. With an automatic request system for maintenance issues, a tenant can submit a ticket quickly and easily. Plus, the owner and their staff can more easily keep track of maintenance requests and assign the roles in an efficient manner.
Secure Package Handling
Online shopping has increased significantly since the beginning of the COVID-19 pandemic, and consequently apartment buildings can expect more package deliveries than before. This trend is likely to continue in the future, even just for the convenience. Luxury apartments will be expected to have an array of services for tenants to receive their packages. Concierge type front desk reception of packages is the traditional way in which many luxury buildings have managed packages in the past. Nowadays, buildings are also using automated package management.
Using smart package management applications, buildings can receive and track package deliveries. Tenants then get an automated notification of the delivery sent to their smartphone or email. The automated package management amenity can be made even more convenient with in-unit drop-off, that tenants can opt into. If using a smart lock feature, tenants can grant delivery services access to their unit so their package may be left inside, removing the fear of it being stolen.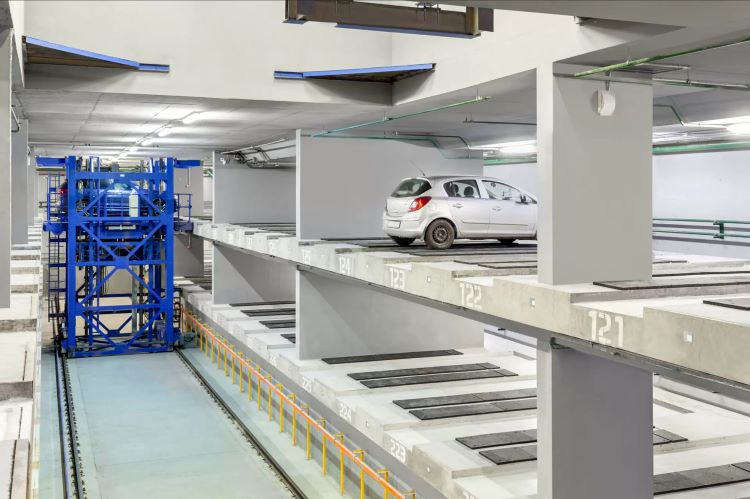 Indoor Parking
One amenity that has become increasingly popular in recent years is indoor parking. Parking is a must-have for luxury buildings in Boston because it allows residents and guests to easily come and go while sheltered from harsh weather. This is particularly true in the winter months and during snowstorms. Not only does this make life easier for residents, but it can also attract new tenants who may not have been interested otherwise. Luxury buildings in Boston that want to stay ahead of the curve should have automated indoor parking in their list of amenities to make them more competitive in the current market.
Building-Wide Wi-Fi
Plenty of tenants will likely want to use their own internet connection for security reasons. However, plenty of others will want the option to remain connected while working or browsing in common areas. For those tenants, landlords should offer building-wide Wi-Fi in so that they can connect their devices whether they're within their apartment or elsewhere within the building like at the pool. Especially as some tenants continue working from home, they might want a change of scenery from their own apartment. However, it's important that the landlord does everything in their power to verify their network is secure.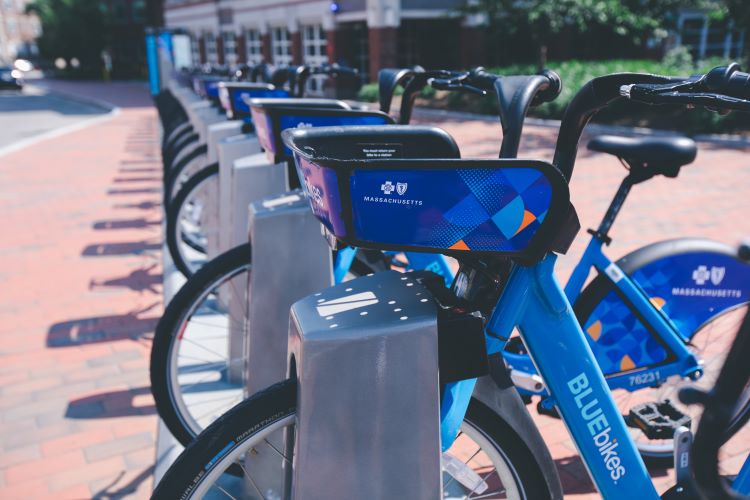 Bike Sharing Stations
Some Boston luxury apartment buildings, and others in nearby towns such as Cambridge and Brookline, have partnered with third party providers such as Blue Bikes. Tenants love the ability to rent bikes for commuting and getting around the city on weekends. This is a smart and eco-friendly amenity that provides convenience to the tenants and helps reduce vehicular traffic within the city. Tenants don't necessarily have to return the bike to the initial station either. If they go for a different mode of transportation like the T or a rideshare vehicle, they can simply park the bike at a close-by docking station.
Designated Ride Sharing Pickup/Drop-off Locations
Along the same lines, ride sharing services like Uber and Lyft are very popular ways for commuters to move around Boston. However, trying to pinpoint an actual pickup spot at an apartment complex can be frustrating at times because there is no space for the vehicle to pull over without blocking traffic on the street. Smart luxury apartment landlords can eliminate that frustration with designated pick-up and drop-off spots for his or her tenants. When a tenant requests a rideshare, the app will tell the driver where the designated pick-up and drop-off location is. This is not only a matter of convenience, but also an issue of safety for both the tenants and the rideshare drivers.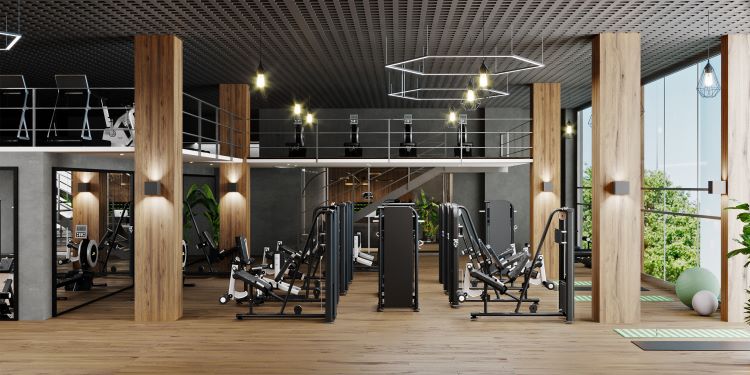 Fitness Centers
Gyms and fitness centers are a fundamental part of the rental experience when it comes to luxury building amenities. In 2022, the standard goes beyond having a treadmill and a few weights. Luxury building residents expect access to state-of-the-art fitness centers, complete with the latest equipment and technology. Due to the premium pricing of luxury rentals, tenants are looking for fitness centers that are stocked with top-of-the-line equipment from brands like Peloton and Life Fitness, so they can get the most out of their workout. Weightlifting equipment, saunas and fitness classes are welcome additions to the amenities package in this competitive luxury market.
Controlled Access to the Building
Security is paramount when living in a luxury building. Being able to monitor and control who enters the building is a fundamental part of living in a city like Boston. The best luxury buildings in Boston have 24-hour security and front-desk concierge and reception services to restrict access to the building and make sure that any visitors or vendors who enter are properly authorized to do so. Smart access systems are a fast-growing amenity in Boston luxury buildings, with features such as keyless access, digital key codes, and zone restricted access.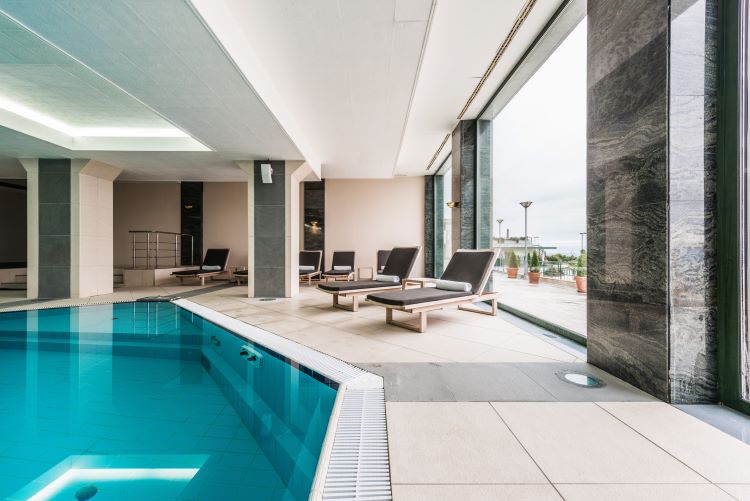 Indoor pool
Boston is a great city to live in, but one of its main drawbacks is that the winters can be… really cold. That's why it's such a great perk for Boston luxury apartment buildings to have year-round indoor pools. This way, residents can still enjoy a swim even when it's cold outside. Having an indoor pool is a great luxury amenity, and it's often one of the things that Boston luxury apartment renters look for when they're choosing a place to live. For tenants with an active lifestyle, it's a great way to be able to stay fit and enjoy a swim no matter what the weather is like.
Dog Walking Areas
The last couple of years have also seen an unprecedented rise in pet ownership. As a result, luxury buildings have come to understand the importance of being pet-friendly and offering amenities that cater to pet owners. While pet washing stations and pet saunas are certainly luxury amenities, they tend to be under-utilized. Most dog owners living in luxury apartments would prefer to have direct access to a dog walking area in their building. This allows residents to walk their dogs quickly and easily, without having to go far from their home and preferably somewhat sheltered from the weather. Most pet owners consider their pets to be members of their family, but as busy professionals and students they want to care for their pets' needs without losing the convenience of apartment living.
<4>We Have the Largest Selection of Boston Luxury Apartment Buildings
Boston has always been a desirable place to live, and that trend is only continuing to grow. Luxury apartment rentals are in high demand, and our projections show that this trend will continue throughout 2022. Boston Pads has more Boston luxury apartment options than anyone else. So find a place you love- guaranteed.
Tags: