10 Most Affordable Neighborhoods for 1-Bedroom Boston Apartments
Boston is among the top American cities that provide the best quality of life. Its status as a world-class city, however, also means Boston apartment rents tend to be higher than in other locations across the country. Boston also has some of the lowest apartment availability in the nation. We all understand the law of supply and demand, and the exceptional scarcity of Greater Boston apartments is reflected in our pricing.
The average rent in the US for a 1 bedroom apartment reached $1,492, but for the United State's largest cities that number is closer to an average of $2,000 per month. By comparison, the average rent price for 1 bedroom apartments in the city of Boston is currently $2,475. Boston's Real-Time Availability Rate (RTAR) and Real-Time Vacancy Rate (RTVR) sit at 3.64% and 0.42%, respectively. However, there are still plenty of neighborhoods that provide affordable options, without sacrificing Boston's unique charm and appeal. We've broken down a list of the top 10 most affordable neighborhoods in the city to help you find the best 1 bedroom Boston apartment within your budget.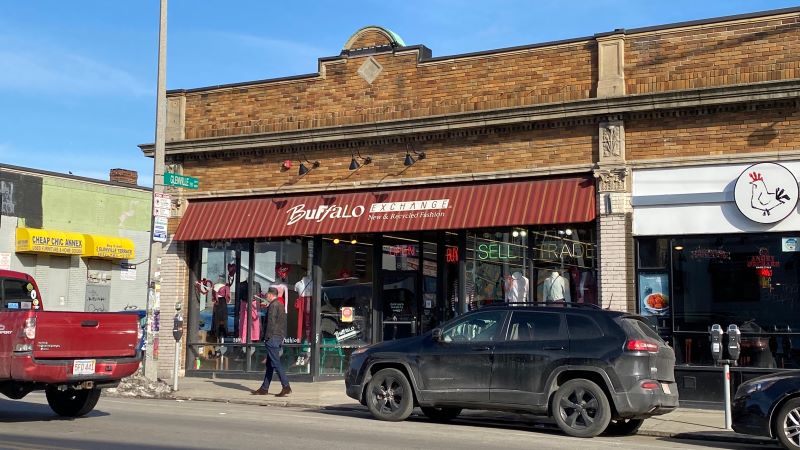 10. Allston – $2,229
Starting our countdown is Allston, a neighborhood known for its active nightlife and music scene. Allston is known for its rock-scene, offering residents several famous rock venues, including the nearby Paradise Rock club, along with a variety of restaurants and thrift stores. Plus, it's one of the more affordable neighborhoods in Boston, so you can enjoy all the fun Allston has to offer. The RTAR in Allston (5.19%) is higher than in Boston (3.64%), while the RTVR (0.26%) in Alston is comparable to that of Boston (0.42%). This means that while vacant apartments aren't available in abundance, if you search a few months before your move- in date you'll be able to view a selection of Allston apartments to choose from.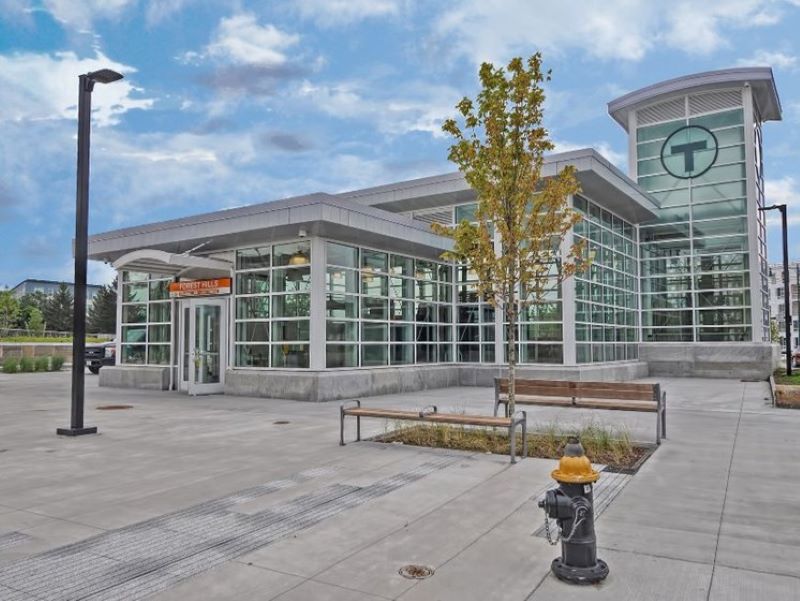 9. Jamaica Plain – $2,211
Next on our list is Jamaica Plain, or "JP" as we call it, in Boston. JP is known for its vibrant art scene and bucolic nature (check out Jamaica Pond if it's sunny out). JP is also known for its beautiful, New-England style architecture, offering those classic 19th-century-style bay windows and ordained doors. The RTAR in Jamaica Plain (2.43%) is slightly lower than in Boston (3.64%), while the RTVR (0.22%) is comparable to that of Boston (0.42%). This is because JP is one of Boston's most popular neighborhoods to live in as it offers that perfect balance of urban and green spaces, so it's in high-demand. The average rents for Boston apartments in this neighborhood also tend to be lower than in most other neighborhoods, adding to the appeal.
However, you should be ready to submit an application quickly if you want to live in JP. The median days on market for a Jamaica Plain apartment  is 7 days- significantly less than the 26 median days on market for Boston apartments.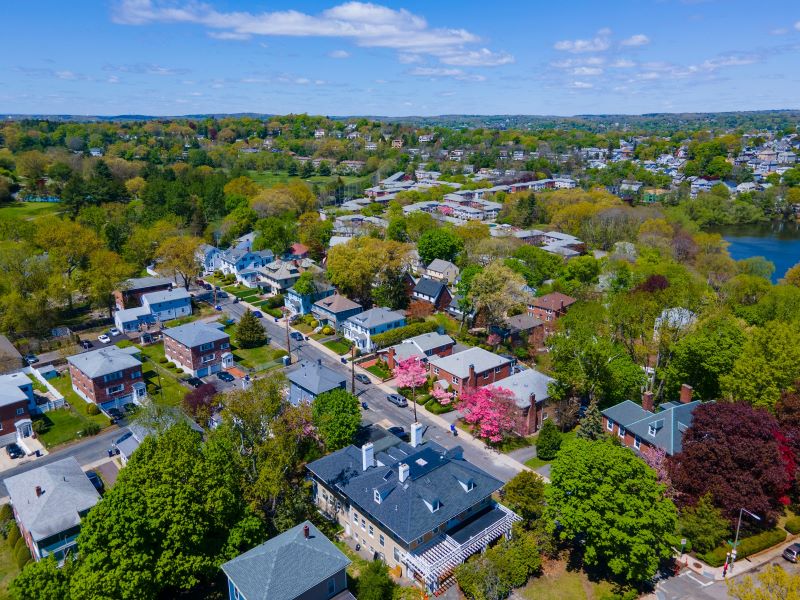 8. Brighton – $2,164
Similar to JP, Brighton is full of parks and natural spaces, and has kept that classic, New-England architecture in most of its apartment buildings. It provides easy access to several train and bus lines to get into the city, while also offering a comforting escape from the bustling city-life of downtown Boston. Boston apartments in this neighborhood also tend to offer a little more space than most other locations.
The RTAR in Brighton (2.39%) is slightly lower than in Boston (3.64%), while the RTVR (0.13%) is considerably lower than that of Boston (0.42%). This is because, like JP, Brighton is one of Boston's most popular and affordable neighborhoods, especially for those looking to find the right balance between green and city living. The average days on market for a Brighton apartment is 16 days.
7. Fort Hill – $2,150
Fort Hill, famous for its historical significance during the American Revolutionary War, offers a distinctive charm within Boston, as it is one of the oldest neighborhoods in the country. Indeed, the first church in the neighborhood dates back to 1631, more than 100 years before our founding fathers signed the declaration of independence. Today, Fort Hill offers its residents easy access to the downtown area, as well as a vibrant food scene in which you'll never run out of options for when you want to dine out.
The RTAR in Fort Hill (3.90%) is slightly lower than in Boston (3.64%), and the RTVR (1.08%) is double that of Boston (0.42%). So, Fort Hill not only offers below-average rent costs, but also a higher degree of vacant apartments, meaning you'll have more apartments in Fort Hill to pick from if you need to move ASAP.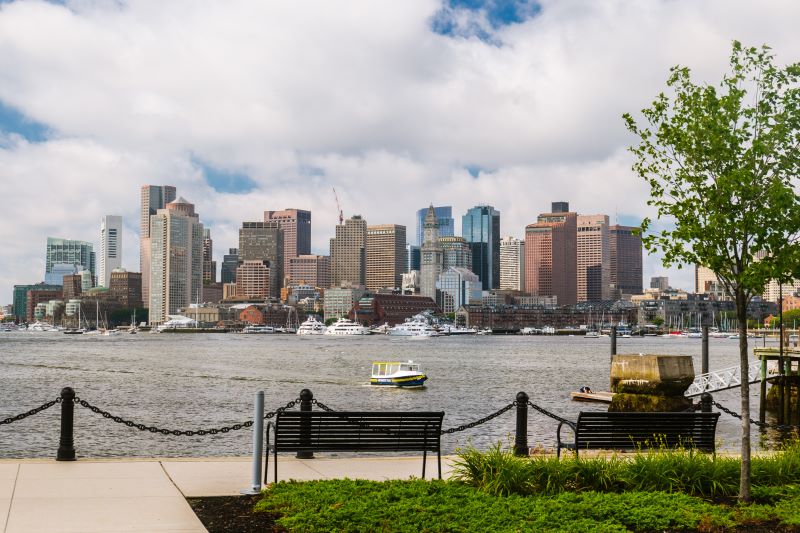 6. East Boston – $2,149
If you're looking for the best views of the city's skyline and waterfront, but don't want to break the bank, look no further than East Boston. Nestled between the airport and the downtown area, the neighborhood offers a multitude of green spaces and parks and is particularly well-known for its family-run pizza restaurants. However, East Boston's affordability and the quality of life the neighborhood offers to its residents also means that it has a lower RTAR (2.91%) and RTVR (0.24%) compared to the rest of the city's neighborhoods. However, don't let that stop you from having a look around. East Boston apartments are great options for those looking to be near the downtown area without going over-budget on their Boston apartment rent.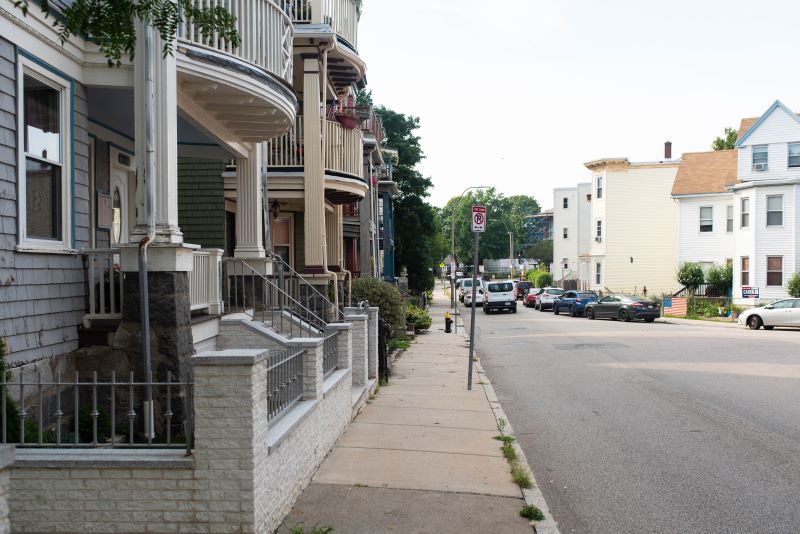 5. Dorchester – $2,109
Dorchester is the largest neighborhood in Boston, and offers a large diversity of Boston apartments to current and prospective residents- from classic, New England-style apartments to modern, luxury buildings. The area provides a mix of historic houses and multi-family homes, in which you can find plenty of affordable options. One of the neighborhood's highest selling-points is that there are plenty of available (RTAR- 4.20%) and vacant apartments (RTVR- 1.14%). Just like with Fort Hill, you'll have a much larger selection of apartments to pick from, and you'll find even more affordable apartments. That being said, the median days on market for Dorchester apartments is only 5 days- so if you see an apartment you love you need to submit an application right away!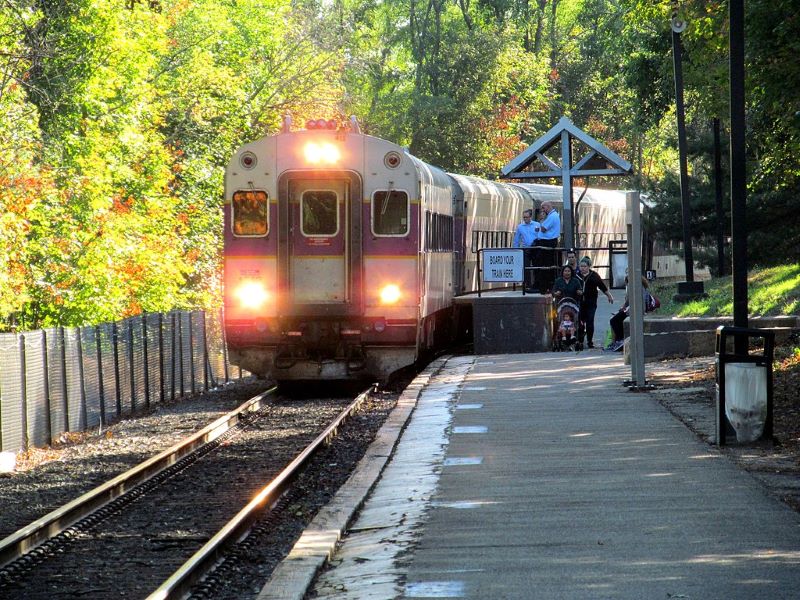 4. West Roxbury – $2,086
Nestled between Roslindale and JP, West Roxbury is a great option for those looking for more suburban-style living. West Roxbury has one of the highest densities of parks, allowing its residents to easily enjoy picnics and a range of recreational activities. Centre Street, the main artery of the city, is where residents can enjoy a large range of boutiques, shops and restaurants, all within close proximity to a variety of bus and train lines if they want to get into the city. As West Roxbury is one of the most affordable neighborhoods in the city, it is also the neighborhood with one of the lowest availability (1.13%) and vacancy (0.50%) rates. Don't let that limit your search, though. There are always plenty of new West Roxbury apartments becoming available.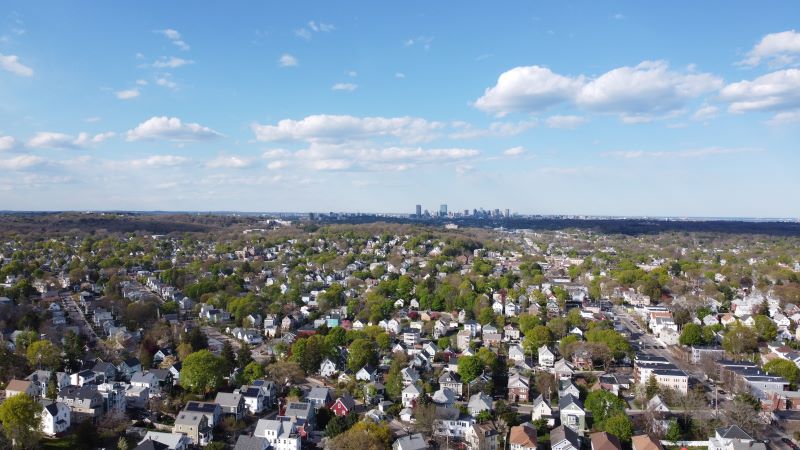 3. Roslindale – $1,933
Roslindale is known for striking the right balance between the charm of small-town living with the convenience and the amenities that come with city-living. The neighborhood is known for having farmer's markets and public events throughout the year, offering great opportunities for outings for everyone. Roslindale's access to Harvard University's Arnold Arboretum allows residents to enjoy the most scenic path into Boston's city center, so you can enjoy the tranquility of its nature, and be in Boston's downtown center in no-time. Sitting at number 3 on our list of Boston's most affordable apartments, Roslindale also has one of the lowest availability (1.68%) and vacancy rates (0.50%). However, you should view that as an indication of how great it is to live there, so you should still consider browsing apartments in Roslindale.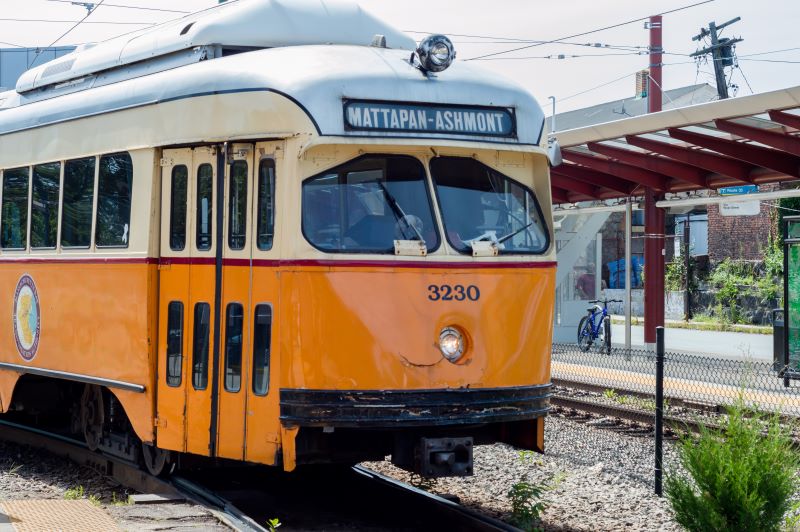 2. Mattapan – $1,867
Sitting at number 2 in our list, Mattapan offers one of the richest art scenes in the entire Boston area. Mattapan is known for its large, colorful murals and art galleries, allowing residents to enjoy the city's culture. There are various options to get between downtown Boston and Mattapan, namely through the Mattapan Trolley, which will easily get you into the city. There are also more parking options in Mattapan, compared to other neighborhoods, which is great news if you'll be driving regularly!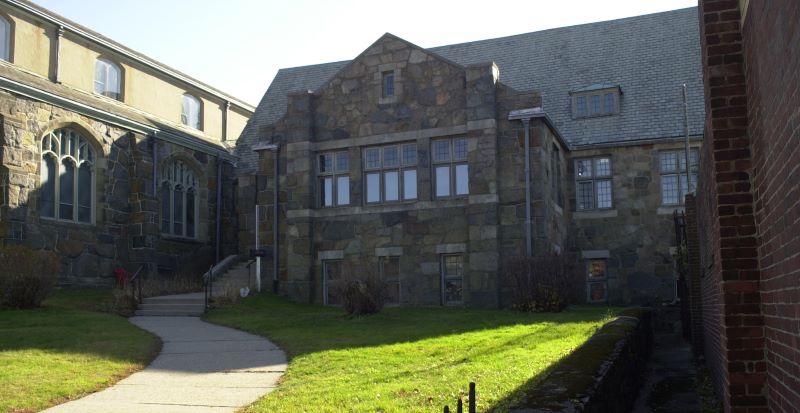 1. Hyde Park – $1,733
Finally, the most affordable neighborhood in Boston: Hyde Park. A 1 bedroom apartment in this neighborhood is, on average, $742/ month less expensive than the average Boston apartment. Located near Roslindale, Hyde Park provides a variety of convenient amenities to residents: there is much greater availability of parking than in almost any other area of the city, and all of the main shops and stores for your everyday needs are located along Hyde Park Ave., the neighborhood's main commercial road. The city's convenient commuter rail also offers residents fast access to the downtown area as well.
Conclusion
In short, Boston's neighborhoods provide a wide range of living options, offering different degrees of history, greenery and apartment types. Whatever your desires or needs may be, we are sure that at least one of Boston's neighborhoods can offer you the right home for the right price. Our list provides several options that don't break the bank, and allow you to enjoy all of what Boston has to offer. Whether you work from home, are living the busy student life, or are a professional looking for the right balance between nature and urban-living, we're confident that there's a neighborhood in Boston that is within your budget and a Boston apartment that feels like a dream home. Contact us today to discuss your options- we look forward to working with you.
Tags: