5 Best Boston Apartments with Virtual Tours
We know finding an apartment can be hard, and especially during a pandemic. Often visiting a unit is the only way to tell if it's really the right place for you, but it might not be possible to go tour an apartment in person right now. Luckily, we've found a way to bring the apartment tours to you. Did you know that our database includes Boston Apartments with virtual tours?
With our incredibly easy virtual tours, you can get a feel for the layout of an apartment and its character right from the comfort of your own home and on your own schedule. Here's some of our best apartments this week that have amazing 3D virtual tours and/or walk through videos. Feel free to check them out whenever it fits your schedule, but don't be surprised if these great Boston area apartments with virtual tours are gone when you check back!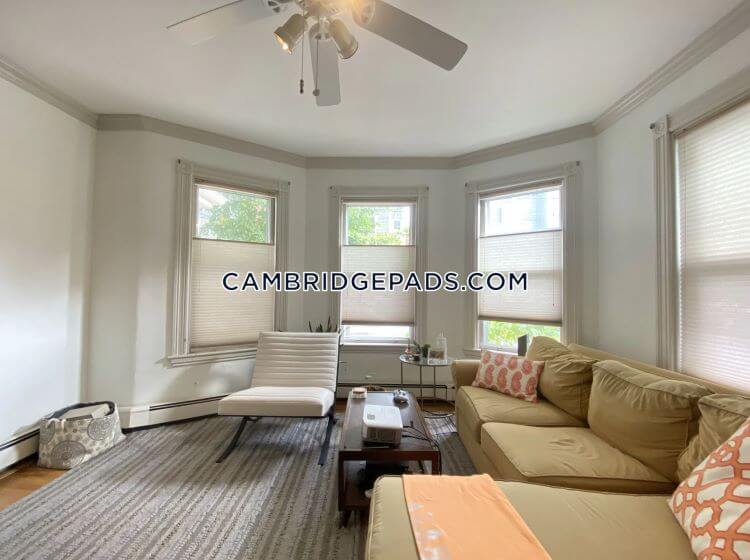 We love this cozy apartment tucked away in Ward Two, only blocks from Harvard Square. The apartment is beautiful with hardwood floors throughout and lots of windows to let in the sunlight. Here you'll have a spacious living room and stylish, modern kitchen complete with lots of cabinet storage. In the bedrooms, you'll get space to spread out and huge walk-in closets.
Another great perk of this place is the in-unit laundry and no broker's fee. It's ready for move-in today, so check out the virtual tour and see if this is the place for you before someone else grabs it! With a competitive price 11.36% less expensive than other two bedroom places in the area, we don't expect this one to be around for long. All this can be yours for $2,450/month!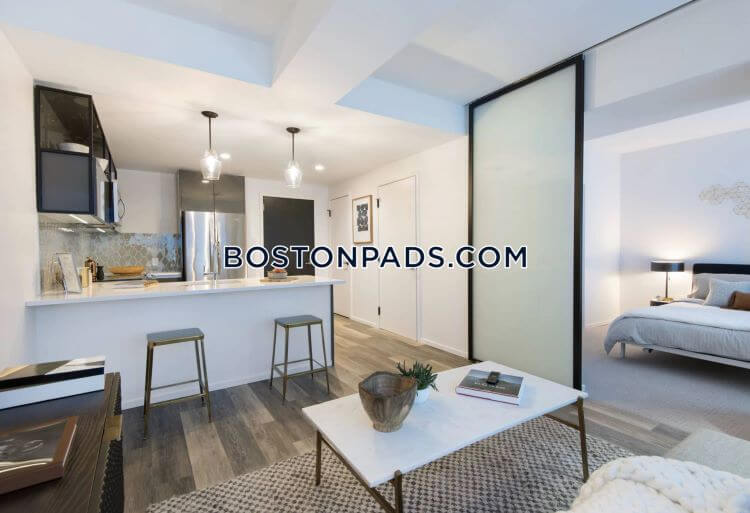 If you're looking for luxe living, this is the place for you. Conveniently located between the Tufts Medical Center and Broadway T stops, you'll get a great location and stylish living for a reasonable price at this chic apartment. The apartment is super modern and features a spacious, open-concept layout and great views. The kitchen has new stainless steel appliances, the bathroom has laundry in-unit and walk-in shower, and the spacious bedroom has a huge closet.
Living here comes with the perks of being in a luxury apartment building, including a pet-friendly policy, garage parking, a doorman, and an outdoor roof deck. We especially love this place because you're getting bang for your buck at $2,001/month, which is 18.92% lower than the average one bedroom rent in the area.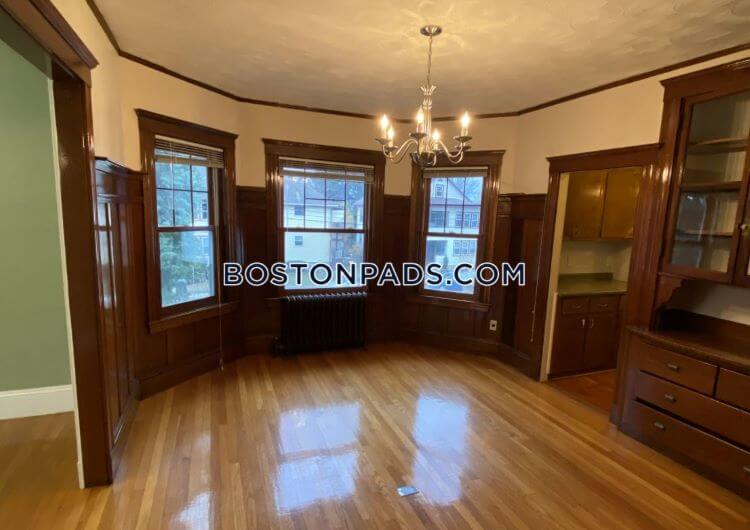 Here's a huge apartment complete with five bedrooms and two bathrooms for you and yours. Close to Boston, and located right next to the Mystic Lakes, this gorgeous place gives you more bang for your buck. It has hardwood floors and vintage touches, especially in the wood-paneled living room. Each of the bedrooms has large windows to let in natural light and the two bathrooms have shower tubs. You'll even have access to a cozy balcony and laundry in the basement.
Other amenities include outdoor parking on the driveway and gas heat. You can call this place yours for $3,800/month and you won't have to pay a broker's fee, making it a great deal. Take a look at the virtual tour to get a feel of the apartment and reach out to the agent today.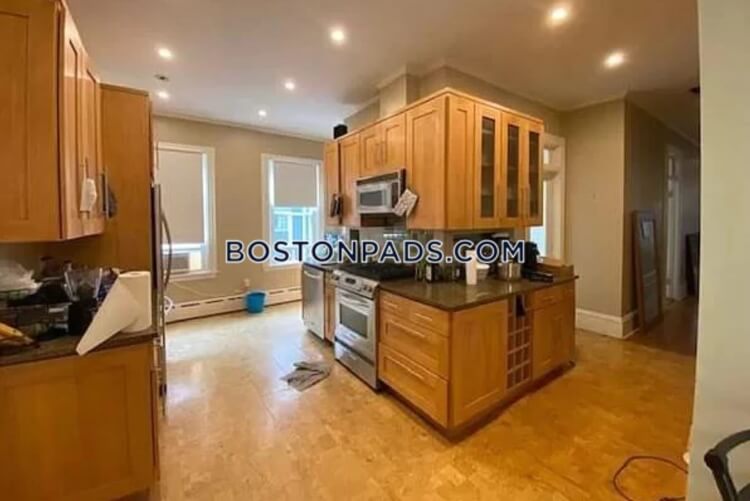 This newly updated apartment is in the heart of Cambridge, just blocks from the Central Red Line T stop. It has plenty of space for you to spread out in the common areas as well as the three bedrooms. Did we mention that it also has 1.5 bathrooms? The kitchen is well-equipped with stainless steel appliances (including a dishwasher) and plenty of cabinet storage space.
Access to an outdoor patio and street parking is also included with the apartment. This unit is available starting January 1st, so get ahead of everyone else and take a look at the virtual tour now. At $3,600/month, you know you're getting a great deal for all of the space and the updated interiors.
If you're looking for lots of space, this is the place for you. Located right in Mission Hill, between the Riverway and Mission Park Green Line T stops, you'll get a great location and a beautiful space to call your own. The spacious apartment features hardwood floors, in-unit laundry, and an outdoor porch. Each of the five bedrooms has plenty of natural light and the unit has two full bathrooms. You'll get all of these great perks for just $6,000/month.
Check out the virtual tour and you'll fall in love with this airy and bright apartment. It's available starting January 1st, so get a head start and reach out to the agent today- we guarantee it'll be snatched up if you wait!
The Most Boston Apartments with Virtual Tours
We have to admit, these are some amazing apartments and they probably won't be around for long. If you can see yourself calling any of them home, you should reach out to the agents today before they're gone. But, if you didn't love these apartments as much as we do, check out our database of the best apartments in the Boston area. We're constantly adding new apartments, all with great photos and many with virtual tours, so you're sure to find your perfect place! We have the most apartments, the most virtual tours, and the most choice for YOU.
Tags: