8 Cheapest Places to Live in Boston
Finding the right neighborhood within your budget is a tall order. You have to consider a lot of things, such as: how easily you can get to work or school, your fuel and transportation budget, access to parking, shopping and local activities. You also have to take into account the forces of supply and demand and how it impacts pricing of available apartments in various Boston neighborhoods. Well, don't worry because we've done the hard work, so you don't have to. Below, you'll find everything you need to know about the more affordable neighborhoods in Boston. We also provided some great information on locations with a higher level of Real Time Available Rates (RTAR) so you can see more apartments quicker at lower costs than other areas.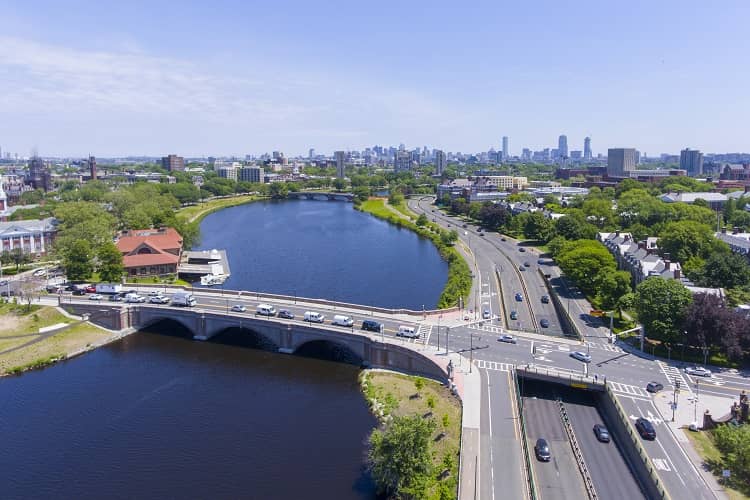 8. Allston/ Brighton Border
The Allston/Brighton border area is a popular choice for those looking to benefit from what Boston has to offer without the hassle of high rental prices. The average rent for a Boston apartment in this area is $2,493. It's worth noting that this sub-neighborhood excludes Lower Allston, Oak Square, and the Boston College area of Brighton. This area, and its neighbors, has so much to offer residents and visitors alike. This includes range of world cuisines as well as easy access to and from the city through the express bus lanes and MBTA green lines. Overall, there is a decent amount of availability here, particularly in the Allston side, which has an RTAR of 4.21% RTAR, nearly double the Boston average.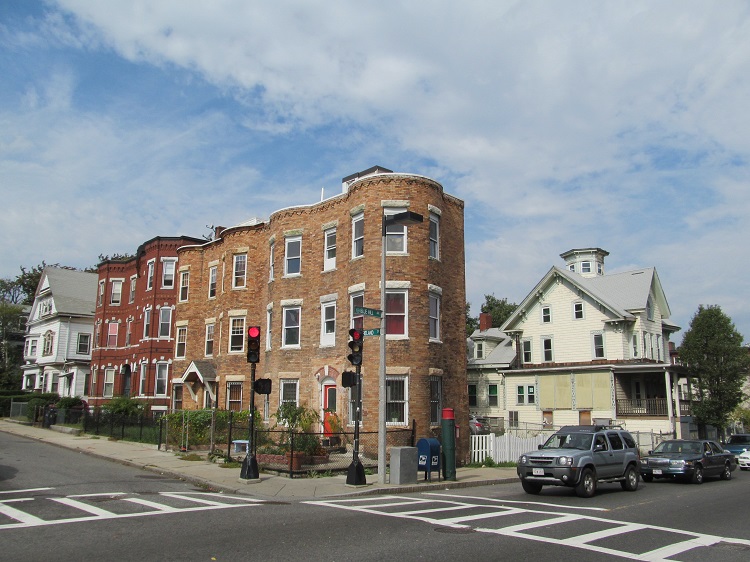 7. Roxbury
Looking for more dining options than you can count? Then look no further than Roxbury, which not only offers you the world's cuisines within minutes of your Roxbury MA apartment, but also lower than average rental prices for Boston apartments ($2,485). As one of Boston's oldest neighborhoods, Roxbury offers several ways for its residents to relish in the colonial history of the country. This includes the Shirley-Eustis House, the last country-house in the country dating back to 1747! You can also easily get to the city through the Orange line, and benefit from more parking options than in areas closer to Downtown Boston. If all that wasn't enough to convince you, Roxbury has one of the highest RTAR in Boston (5.30%), giving you plenty of options to find the Boston apartment that's right for you.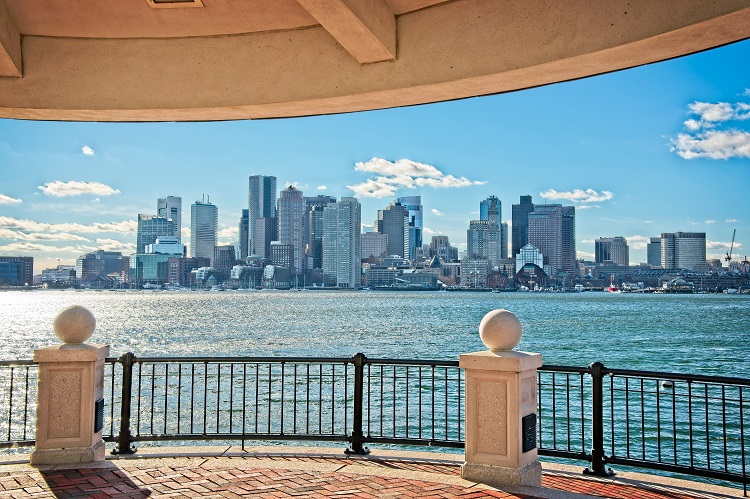 6. East Boston
You couldn't ask to be closer to the heart of the action without worrying about the higher downtown rents. East Boston apartments average $2,450 per month. East Boston is well known for its beautiful, waterfront views that offer unmatched and up-close views of Boston's skyline. Given its proximity to Boston, it is incredibly well-connected to the city, offering bus services and MBTA line access through the Blue Line, meaning you can be in the city within minutes! The best part? The RTAR for East Boston (3.21%) is higher than the city average (2.33%), meaning you'll have more chances of finding your next, dream Boston apartment.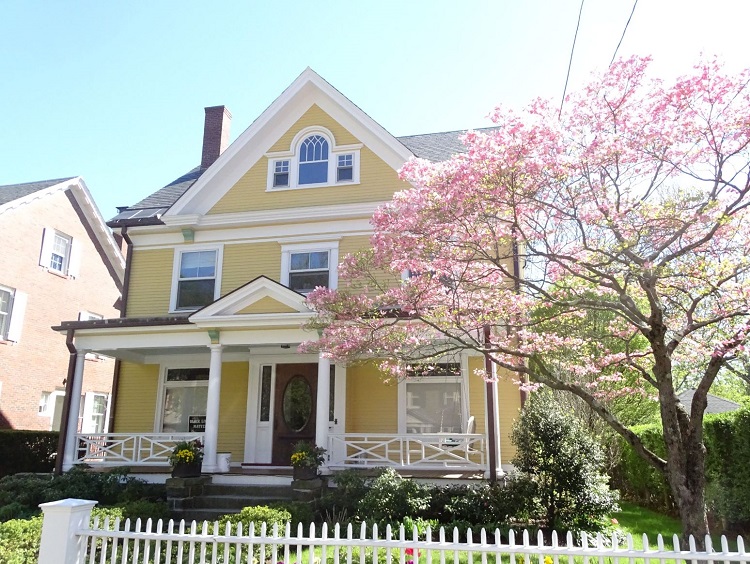 5. Jamaica Plain
If you're looking to be in the heart of Boston's art culture and save on rent, look no further than Jamaica Plain. Monthly rent typically averages $2,445. This neighborhood celebrates its residents and talents by supporting local artists through many of its galleries, such as the Hallway Gallery. The neighborhood also offers several natural spaces for residents to enjoy, such as Jamaica Pond, which offers free concerts and movies on Sundays. Jamaica Plain also has some of the best access to Boston through both the Orange and Green MBTA lines. You should know that the real-time availability rate (RTAR) for Jamaica Plain apartments (1.63 %) is lower than that of the Boston city average (2.33%). However, that's largely due to high demand given how popular of an area this is. The general saying in apartment hunting in JP is that if you see an apartment you like – do not hesitate to grab it or it could be a long while before you see another one of similar quality and size.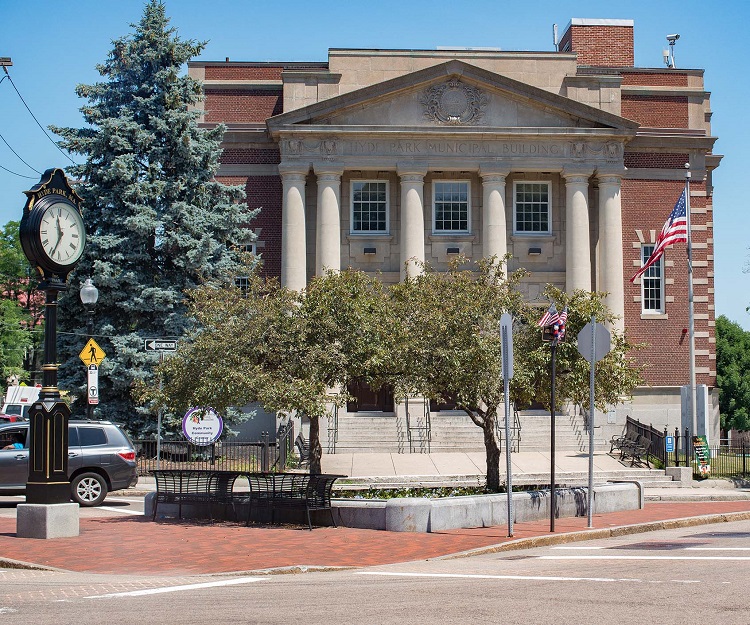 4. Hyde Park
Though a smaller Boston neighborhood, Hyde Park offers a lot to its resident at a much lower price compared to most other Boston neighborhoods.  The average rent price for Hyde Park MA apartments is $2,370. Hyde Park is home to the Neponset River Reservoir, where residents can enjoy the beautiful scenery offered by the diverse, surrounding nature. Another popular attraction is the Donald Ross-designed George Wright Golf Course. Like other suburban neighborhoods, Hyde Park offers easy access to downtown Boston through the commuter rail, all the while providing ample parking options for its residents.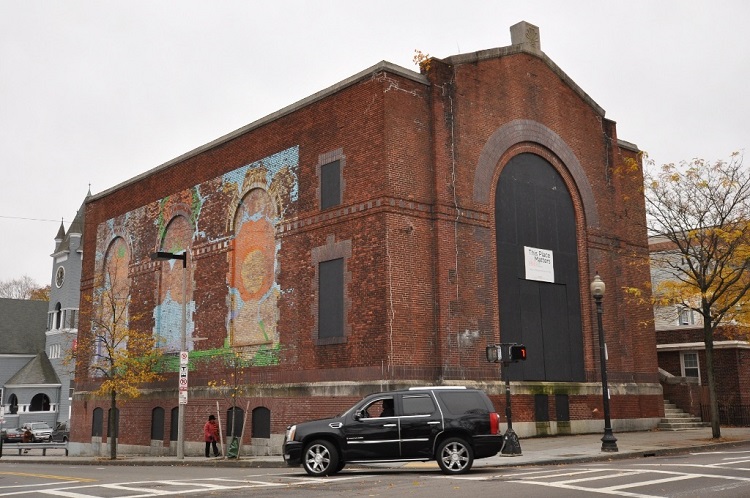 3. Roslindale
Roslindale offers the best of both worlds: lower rental prices and classic Boston charm. Known as the Garden City of Boston, Roslindale hosts the Arnolds Arboretum, in which you'll find the first public tree garden of the United States. Average rents for apartments in Roslindale are currently at $2,340. Surrounded by family-run, neighborhood bars and restaurants, Roslindale has maintained its identity for generations as a welcoming place for all. Roslindale is also well connected to Boston through various bus lines, as well as through the commuter rail. Bare in mind though, because Roslindale residents love the neighborhood, turn-over is low and the RTAR (1.57%) is currently lower than city average of 2.33%.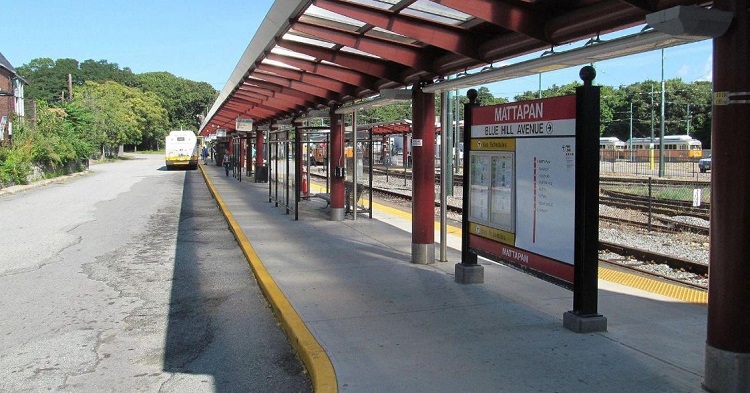 2. Mattapan
Bordering Roslindale and Dorchester, Mattapan is another popular choice for future Boston residents looking to save. Mattapan apartments currently average $2,257. Similar to other suburban neighborhoods, it has great access to green spaces, and is home to the Mass Audubon's Boston Nature Center and Wildlife Sanctuary. There, residents and visitors can marvel at the beautiful nature that Boston has to offer. Mattapan is connected to downtown Boston through the commuter rail, and has great parking options, allowing you all the freedom to choose how you want to get around.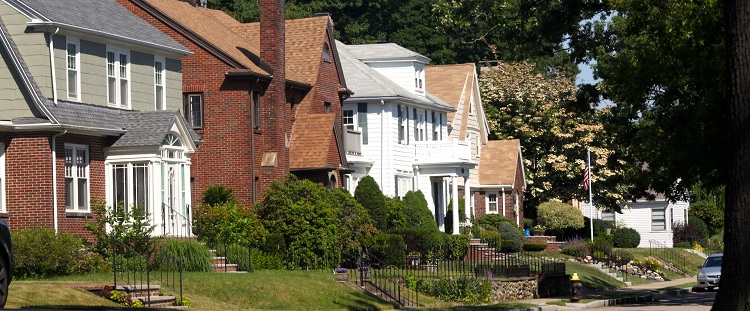 1. West Roxbury
West Roxbury is a great option if you're looking to save some money, yet enjoy all the benefits of living in Boston, with monthly rent averaging $2,205- the lowest of all of Boston's neighborhoods. West Roxbury is famously home to Millennium Park and Brook Farm, two of some of the largest green spaces in the city, perfect for those weekend afternoons. West Roxbury residents benefit from being within 40 minutes of downtown Boston through the MBTA commuter rail. However, keep in mind that turn-over is low in this neighborhood. The RTAR for West Roxbury apartments is 1.02%, while the RTAR in Boston is 2.33%. If you see an West Roxbury apartment you like; go with your instincts and grab it because it probably will not last.
Where is the cheapest place to live in Boston?
The cheapest place to live in Boston is in the West Roxbury neighborhood. This is based on the average rent in the area, but you should factor in travel costs if you commute to work or school. Ultimately, any of these neighborhoods throughout Boston can offer you a good deal for your next Boston apartment. Working with a professionally licensed real estate agent found on Boston Pads can help you get the familiar with the most possible options out there in this tight market. Inventory matters. Boston Pads has the largest selection of real time apartments in the Greater Boston area. With more choices, you're sure to find a place you love in any budget. Guaranteed.