Are You the Designated Apartment Finder in Your Group? 5 Tips to Win.
Moving to a new place can be a stressful situation. That stress is multiplied with the prospect of moving in with a group of roommates, and it's even more intense for the person designated as the main "apartment finder" in the group. We all know that when finding an apartment with several roommates, there has to be a natural leader and organizer, one that takes the reigns and pushes forward to apartment victory. While most pad seekers come to realize that having a designated apartment finder will lead the most efficient way to get the job done, it can also lead to confusion and frustration if not managed properly. Here are a few tips to make things run smoothly.
Tip 1: Respect the role of the designated "Apartment Finder".
It is common for people to want to have as many options as possible before arriving to a decision. However, if multiple roommates are searching and contacting different realtors and sending online requests forms, you will probably end up creating a great deal of confusion with real estate agents, landlords, and even among your roommates. So, if you send multiple requests, you may end up with multiple agents showing you the same properties, which is not only confusing but also a waste of time for you and the agents. For this reason, allow the designated apartment finder in your group to do the initial research, outreach and follow up with the chosen agent.
In order to find apartments that your friends will be jealous of, you have to let the designated apartment finder do their job. Let the apartment finder dig in and seek out the best apartments over a wide search. Let them scour the internet and see which websites have the freshest data and best apartment pricing. Many apartment finders often seek the help of the best real estate agents and that is most often based on inventory. The role of the real estate agent is to find a place based on your requirements.
What to look for in a real estate agent
You want to find an agent that has a deep database and is not afraid to call and line up as many properties as possible in one showing. You want a real estate agent that can also work with you to schedule your group in the most efficient manner possible. Don't be afraid to tell the agent that you need help keeping your group organized and showing up on time. You don't want to miss that one showing where the apartment was a perfect 10! It's also important that the designated apartment finder seeks real estate agents that follow up in a timely manner. Perhaps there was a price reduction on an apartment that you liked- you should know right away!
If you find yourself chasing an agent for information, it might be time to call other agents. Or, if after some time the agent fails to find you a good option, then look for a different real estate company altogether. If you notice that that agent or company you are working with has poor online visibility, then how can you expect them to find you a great place? A great looking websites with strong search engine optimization will always attract the most landlords to list their apartments with them. Many landlords do not like to give their apartment listings to companies that specialize in sales because a rental commission is smaller so it often goes overlooked. Be leery of national franchises as well, as nearly all of them focus on residential sales and don't put much effort or budget into aggregating landlords for apartment rental listings. Look for the company with a strongest online apartment presence, great reviews, and the most listings to show you.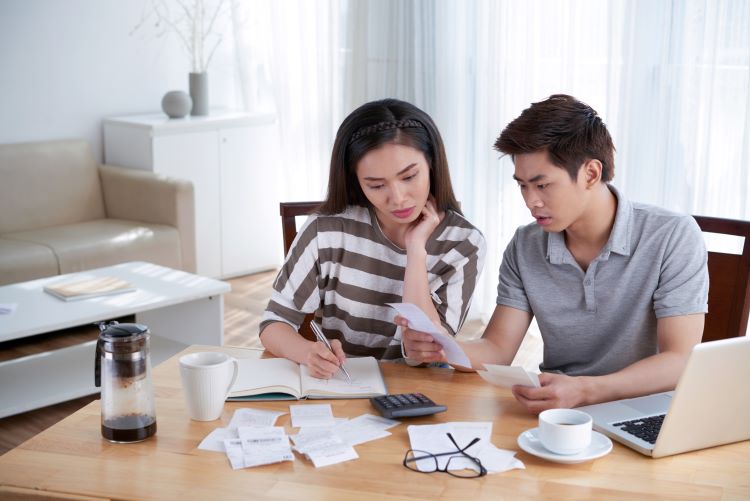 Tip 2: Agree on a budget range.
One of the key questions any real estate agent will ask the designated apartment finder is "How much are you looking to spend?". You and your roommates should discuss this ahead of time, based on your budget and the conditions of the market. You should come up with a realistic and relatively narrow range (i.e. $4,000 – $4,400 per month), but don't dismiss potential properties that may include certain amenities that might be save you money in other areas of your budget such as in-unit laundry, gym, or parking. In other words, consider your overall budget and expenses before ruling out a unit simply because it's slightly over budget.
Tip 3: Designate two or three search areas.
A common mistake apartment finders make is either having a single area or neighborhood to search, or– on the flip side – not having any specific search area. In the first case, you would be severely limiting the inventory that your agent can search from in order to present you with suitable options. In the latter, you may be overlooking the day-to-day realities of living and commuting from one area over another. By having one main search area, and two additional or adjacent search areas, you can not only maximize the number of options, but you can take into consideration issues such as proximity to public transportation, commuting time, nearby shops, restaurants, etc. and will probably end up finding the best value for your money.
Tip 4: Write down your "must-haves", your "deal-breakers", and what you're willing to be flexible on.
For instance, is close proximity to public transportation a must have for you and your roommates? Or do most of you work remotely or have a car? Are you and your roommates okay with a couple of flights of stairs to your unit, or is that a deal-breaker because at least one of you needs an elevator? Is in-unit laundry a must-have? Or, would you be fine with having a laundry in your building, or a nearby laundromat in your neighborhood? By writing these down, you will be able to, as the designated apartment finder, narrow down your choices, save time, and guide your agent and roommates into a more efficient search and decision.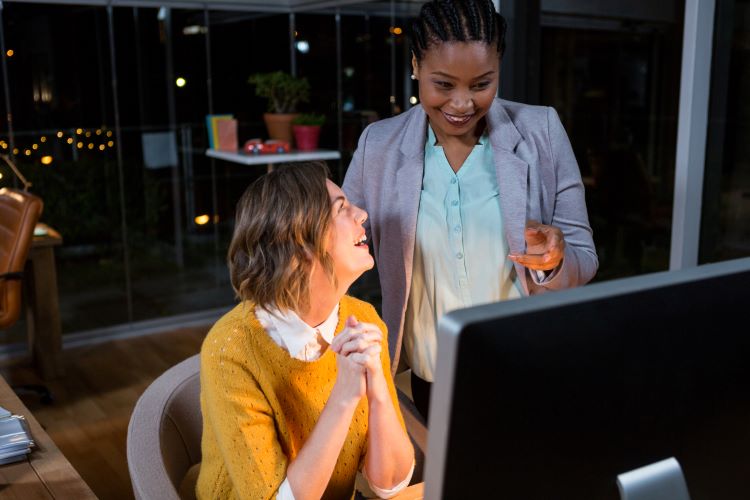 Tip 5. Take advantage of virtual tours.
Ask to see virtual tours of the property before seeing it in person. Nowadays, because of social distancing norms and health regulations, the role of virtual tours are increasingly important. A good real estate agency should have many options to show you with virtual tours, including the possibility of sending you links that you can share with your roommates. As the designated apartment finder, you will find virtual tours an invaluable tool to save time, narrow down your choices, and guide the decision making among your future roommates. Once you have made a selection, it may be possible for you or your group to schedule an in-person showing with your real estate agent, provided social distancing guidelines are maintained. At Boston Pads, we have a virtual tour team solely dedicated to growing our collection of virtual tours every day.
Whatever your rental needs, work with a professional
Lastly, make sure that you work with a licensed real estate professional. This will be the most efficient way for you as a designated apartment finder to be able to see and evaluate more properties within your search criteria. Professional real estate agents and their companies have access to more listings that what you as an individual can find on a web search. Be leery of real estate companies that do not focus on apartment rentals as their core competency. Run when someone tells you they mostly focus on real estate sales and not rentals. You want to work with companies and agents that are dedicated to finding apartments for their customers.
Many online listings found on national real estate portals are not updated, and might not be actually available; while some others may not be even real. It's important you check the validity of the listings. Make sure you see a local phone number and call the brokerage to make sure the agent actually works there and focuses on apartment rentals.
We are here for you
A professional licensed agent can help you avoid these pitfalls while also giving you valuable feedback on the current state of the rental market. Ask the agent if they know the vacancy rate of each neighborhood they are showing you. There is always a big difference in price and move in cost incentives when a real time apartment vacancy rate for a neighborhood is greater than 10 percent. If the agent doesn't know what you are talking about – Run. You want to know you are working with well-educated real estate agents that are true apartment finders themselves.
Our agents at Boston Pads have access to the most extensive database of listings in the Greater Boston area. In fact, the Boston Pads network has the most exclusive listings – which no other agency can compete with. Boston Pad's dedicated virtual tour team also allows us to boast of having the most virtual tours available relative to any other company in the area. Want us to prove it? Reach out to us today!
Tags: