Impact of Coronavirus on the Student Off-Campus Housing Market
***ARTICLE UPDATED*** – We've updated this article for 2021! Check out our 2021 Greater Boston Apartment Rental Market Report for fresh data and insights!
The Covid-19 outbreak has caused schools, colleges, and universities to suspend all on-campus activities, including classes, and transition to online learning. Since students are no longer involved in the classroom, many of them no longer need or desire their off-campus apartments. Due to the current crisis, a good portion of students quickly departed for home, leaving some apartments in Boston without any tenants. Other students stayed in Boston, but were left with half-filled apartments, wondering if they should now leave as well. As a result, a large number of students need to find tenants to sublet their apartments from now until August 31st. This is a unique situation that may cause subletting, as well as restructuring of apartment leases in the off-campus housing market, to explode in volume.
Over the last 15 years, anywhere between 52% – 66% of all leases for Boston apartments have followed the 9/1 – 8/31 one year fixed term leasing cycle. Most landlords like to move their fixed term leases in harmony with the student population and associated need for faculty and staff housing. The deep grooves of this leasing trend have been well established and provide landlords with the widest audience.
This pattern is so strong that even when there are early lease terminations, new housing inventory, or overpriced and/or poor condition units that did not rent for September 1st, landlords will either shorten or lengthen leases to get back to the 9/1 – 8/31 cycle. Therefore, we have a potential pig in a python scenario of a massive amount of sublets and lease adjustments unfolding very rapidly due to the Covid-19 crisis. Things will only get more complicated with the recent law temporarily banning evictions. The resulting appeals to the legislature, governor, and the courts are just beginning.
Flexibility and Creative Solutions
This current quagmire most likely suggests that there will need to be considerable flexibility and creativity applied to solving the needs of both tenants and landlords to reach a common goal of equitably finishing the lease. There are provisions in the current eviction moratorium that allow landlords some recourse on nonpayment of rent. As a result, many tenants will negotiate with their landlords rather than harm their leasing references for future apartments. The next several weeks are going to be volatile, but patterns could emerge quickly.
The second most popular lease date is the 6/1 – 5/31 cycle. This encompasses anywhere from 4% to 8% of the yearly marketplace, although there are a couple of highly concentrated neighborhoods in Greater Boston where that number is much higher. The marketplace could experience a giant influx of short term housing quickly trying to catch the 6/1 leasing cycle.
Landlords could structure these leases differently depending upon how they view the duration of this pandemic. There is a very real possibility that landlords will work with their current tenants to help find longer term applicants and curtail existing leases, thus creating an impactful shift from 9/1- 8/31 to 6/1 -5/31 leases. Boston could also see much longer leases going from 6/1 – 8/31 depending on how landlords and tenants negotiate lease terms. We are certainly going to be in for a wild ride in the next 30-60 days – or longer – as students, the unemployed and property owners all work to figure out how to handle this unprecedented disruption.
Facing the Unknown in the Off-Campus Housing Market
The unknown nature of this pandemic has forced colleges and universities to reevaluate the implementation of various programs for the next academic year. Boston University recently announced that they might consider virtual classes for the fall semester. While other colleges have yet to mention curtailing or modifying plans for the fall, it's important to note that this has already rattled many property owners. They are now wondering if a widespread change to education could impact their rents and vacancy rates.
Study abroad programs could possibly be suspended or even cancelled. Students who had planned to be in other countries might now have to remain at their present schools. This uncertainty could result in an influx of students who suddenly need housing for the fall of 2020. Colleges are grappling with projecting enrollment models and delaying acceptance of students. This could lead to an incredibly intense apartment renting spree in July or August if acceptances are delayed. One thing is for certain, there are tremendous variables in play right now. Our rents and vacancy rates could swing wildly depending on how long this virus affects us locally. As the local leader of studying real time data in the Boston apartment market, we will be keeping a close eye on this situation week by week and providing best strategies for both consumers and landlords.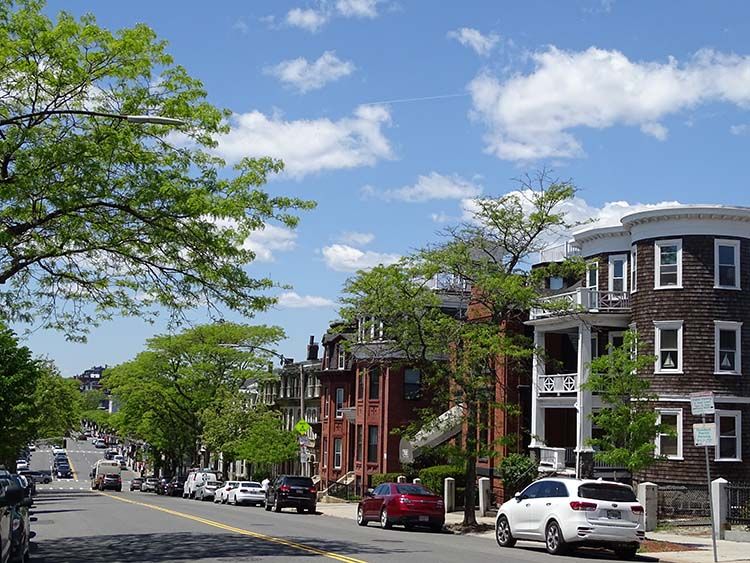 How Boston Pads Is Helping Students in the Greater Boston Area
Currently, many students who want to sublet their apartments from now until August 31st are randomly posting on Facebook groups without a concerted and flexible plan for success. Students might not be aware that there are so many more options available because several are not immediately obvious. Understanding leasing scenarios and proper subletting techniques can dramatically increase and widen the chances of mitigation, lease fulfillment, and resolution. The challenges of trying to sublet or rent a room can be daunting, and trying to perform this task on your own often limits a person to less overall strategies.
Many students are unaware of technologies and resources that have significantly improved over the past several years to aid in solving numerous subletting challenges. Bostonpads.com provides advanced subletting and roommate matching services that can get an apartment re-rented or rooms filled in a very short period of time. Boston Pads can connect these students with other prequalified individuals who can sublet for the desired duration that matches that lease terms. They can also work with both the landlord and the new tenants to come up with restructured lease terms where all parties benefit in our new leasing environment.
Expanded Resources
Boston Pads is significantly expanding their resources and making their website more accessible to tenants who want to sublet or fill empty rooms in their apartment. Boston Pads has a proprietary roommate finder program that is available and easy to use. They have also dedicated a specific portion of their site to help everyone looking for subletting or leasing strategies that benefit all parties. They have professional licensed real estate agents – including students from local colleges and universities – that can provide out-of-box thinking on how to bring parties to together to achieve a common goal of subletting and renting in the best manner possible.
In order to minimize financial and emotional hardships caused by sudden change of residence, Boston Pads is also being proactive in order to help everyone during this crisis. We are experts in rapid communication and delivering results in an ever-changing marketplace. Our team will quickly work with subletters, lease modifications, and late apartment seekers due to disruptions at campuses and workplaces.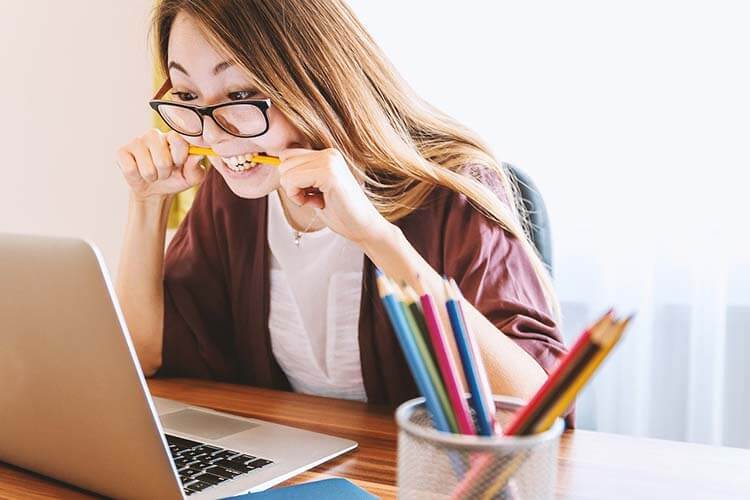 What If: Predictions Concerning the Student Off-Campus Housing Market
Boston University recently announced that they may not conduct fall classes in their traditional manner, creating significant anxiety among students and property owners. If all schools decided on a delayed opening of January 2021, we could see lease breaks and vacancy rates unlike any in modern times. It could have broader implications as to whether or not students want to apply to these Boston area schools and/or if their parents would want to send them here. Locally, the cost of education is extremely high. Paying top dollar for virtual classes doesn't seem to sit well with some people covering monstrous enrollment costs, including housing.
Considering that most college students found their apartments for September 1st 2020 long before this pandemic happened makes our housing situation incredibly complicated. The vast majority of students across nearly all of Greater Boston's higher educational institutions already have leases in place with various forms and stages of deposits collected. Under normal circumstances, approximately 80 percent of all colleges' students would have found their apartment by 4/1. If classes go virtual until 1/1/2021, we could see significant challenges in unbundling existing lease paperwork and trying to reposition housing assets.
Landlords and tenants will have to work out cancellation monies, advanced subletting, and take other measures which will require new marketing and additional communication to create new leases. There would be significant increases in the Real Time Vacancy Rate (RTVR) and Real Time Availability Rate (RTAR), which would pose significant risks to the stability of our rental market. There is the real possibility of breaking north of the 10 percent Real Time Availability Rate. Rents would certainly drop. As they decreased, it would result in more people wanting to move so they could take advantage of lower rents, thus causing a further downward rent cycle.
Other Market Factors to Consider
There are other instability factors in the housing market to consider. Cancelling the study abroad program would create a housing dilemma for which schools, students, and parents are not prepared. Most colleges and universities in the Greater Boston area – BC, BU, Northeastern, Harvard, and others – have already allocated rooms for students who are not in the study abroad program. If they cancel these programs, there might not be enough beds for all students. The demand for off-campus housing could temporarily soar.
It's difficult to predict whether international students will return, and that could be problematic as well. There is also the real possibility that many parents, for fear of a future health crisis, will not want their children living in tightly packed dorms where students share rooms. While all the universities immediately forced all their students to leave their dorms, this was not the requirement for private off campus housing.
There is no dispute that private off campus apartments are more spacious. They have a larger bedroom footprint, as well as fewer people living in the same property. Consequently, it's quite possible that more students will want to live off campus now more than ever for multiple reasons. These include potential health advantages, the flexibility of non-emergency move out dates, students who shouldn't live at home with elderly family members, as well as lower cost solutions to the higher priced dorms. It will certainly be an interesting time to see how our Boston apartment market plays out in 2020 and beyond.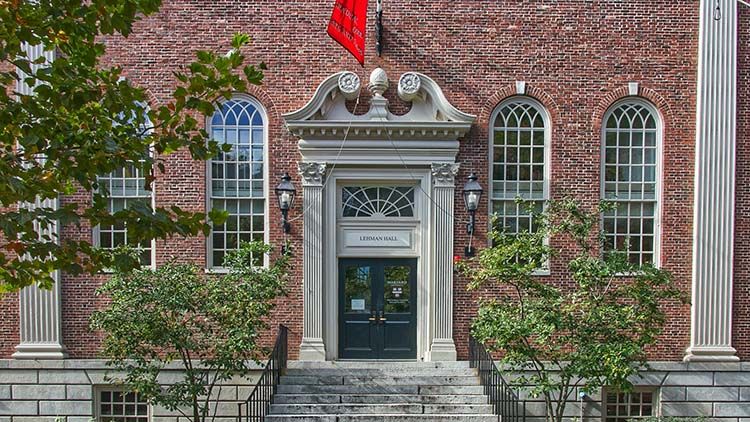 Considering the Following Statistics will Help with Planning the Fall Semester of 2020:
Normally, 50% of Boston College students go abroad [1]. In the fall of 2020, the projection is 582 students going abroad. In 2021, 1,164 students will possibly be going abroad.
At least 40% of Arts and Sciences students at Boston University participate in study abroad [2]. The future projections for students going abroad are 724 students in the fall of 2020, 1,448 students in 2020/2021.
Therefore, for BC and BU students (not including any other Boston colleges or universities), a minimum of 1,306 students could be looking for off-campus housing in the fall of 2020.
A number of factors will impact study abroad programs. A certain percentage of students might not choose to go abroad due to the instability in various countries. The severe health implications of the COVID-19 outbreak are one factor. However, it is unknown how the pandemic will affect the economies and governments of various countries moving forward. Economic fallout could cause civil unrest, making foreign travel hazardous. Fall school closures internationally also remain unknown. Travel bans in other countries also may unilaterally prevent a student's ability to go abroad.
We will have to gauge data on how many overseas students will desire or can even come here for schooling. Whether international students will face travel bans by nations or even their parents remains uncertain, as does their ability to afford tuition due to the economic impacts in their home country. If economic conditions crater across the globe, there could be last minute disruptions and timing issues related to how many students come here from abroad versus how many colleges here cancel study abroad programs. Our apartment housing market will have to continue to monitor this situation on a day-by-day basis.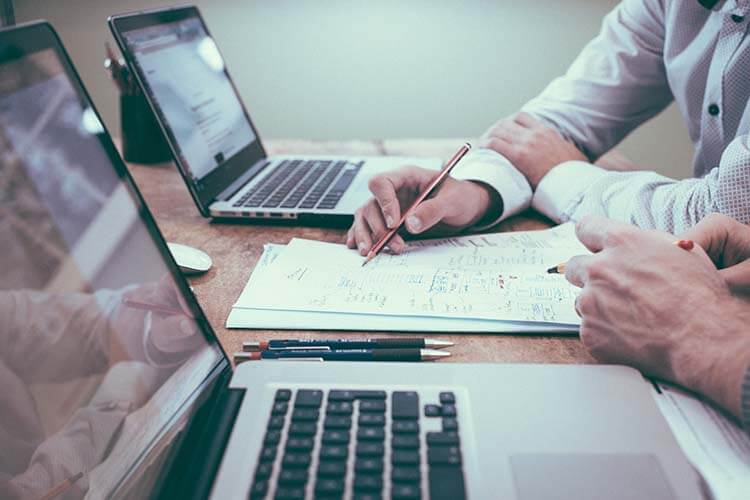 Turn to the Experts in an Uncertain Rental Market
At this time, schools, colleges, and universities are faced with making projections without knowing all the facts. There is no way to know how the pandemic will affect the fall semester. Some schools have not even planned on how they are going to handle graduations, let alone this year's summer classes. It's simply too early to see the larger 9/1 impacts. However, over the next 30-60 days, we are certainly going to contend with a greater number of sublets and room rentals than we have ever seen before.
Boston Pads is being proactive. We continue to gather data each day in an effort to help everyone make the best decisions possible, for the best interests of everyone. We want you to feel you made the best decision possible with the most up-to-date information on the Boston rental market. Please let us know how we can help you. If you have a special inquiry or request on any real estate matter, please feel free to contact us.
Tags: