Should You Rent Out Your Spare Bedroom?
Should you rent out your spare bedroom? The mortgage bill just arrived in the mail and it's due by the end of the month. Money may be tight due to the Covid pandemic and the current state of the economy. You can barely make the payment this month, but what about next month? The financial uncertainty is causing a great deal of stress. You know that you need to do something about it. However, a second job or a side gig is out of the question. You just don't have the extra time in your week. A great deal of people are in the same exact situation. Then it dawns on you. What about renting out the spare bedroom? It's just sitting there. It's not like you need it for guests. The rent you can charge for it would go a long way in helping you make ends meet.
It would certainly take some of the stress from you each month. However, is it actually a good idea? Many homeowners are renting out a room in their house these days. Although this may feel like a drastic step, it was actually a common practice years ago. In fact, hosting a tenant is an incredibly easy way to help you pay the monthly bills. It will provide you with an additional income stream. The next question you may be asking yourself is how you can find a reliable tenant to rent your room. The following information will provide you with some guidelines to help you rent your room without issues.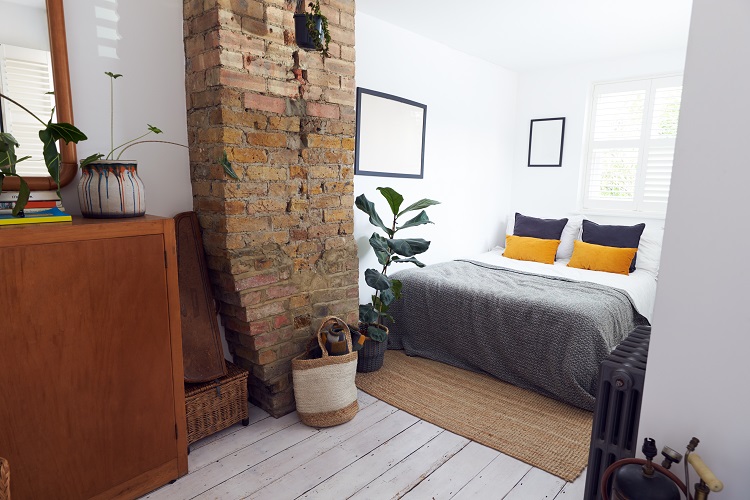 Advantages and Disadvantages of Renting a Room in Your Home
Renting a room in your home to a stranger certainly comes with many advantages. It also includes some disadvantages as well. That is why you should always consider the following prior to making your ultimate decision.
Advantages
The most significant advantage to renting a room in your home to a stranger is the rental income. The money will help offset your monthly mortgage payment and other expenses such as utilities. In fact, you can use the additional income to help pay off your mortgage faster. You can also use it to pay your credit card payments, student loans, and other debt. Some homeowners put the money directly into their savings account. For example, if you charge $600 per month to rent the room it's an additional $600 per month in income. You can basically do whatever you want to with the extra money.
Disadvantages
The biggest disadvantage of renting out a room in your home is that you don't know the tenant. Although you can't control what they do, you can set ground rules. It is also a good idea to put those ground rules in writing as part of the lease agreement.
You may even want to conduct a credit check on any potential tenants. If you're listing your room for rent with a professional real estate agent, they can help you with this. It may also be difficult finding a renter that you will get along with. For example, they may be a good person with a good track record of paying on time, but you may not get along with them.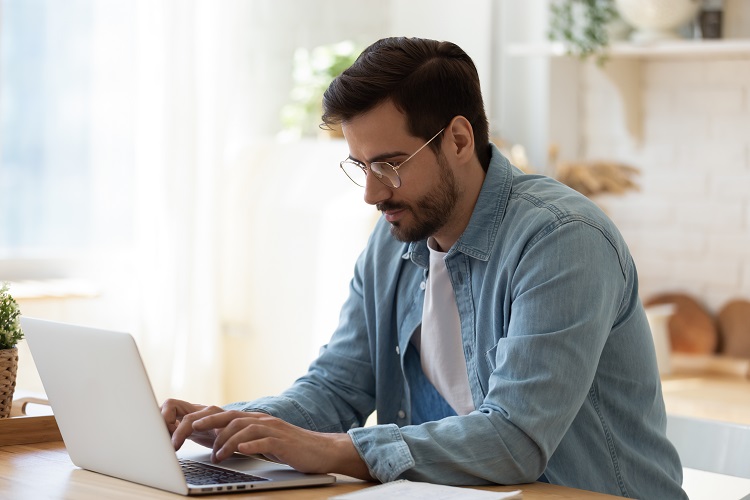 Getting Started
You've determined that it's the right move to rent out a room in your home. The advantages outweigh the disadvantages- you could definitely use the extra income. Now you need to execute on the plan. That being stated, you need to make sure that you do things properly. The following protocols will go a long way in ensuring a better experience for both you and your tenant.
Research Your Local Tenant Laws
First and foremost, you need to make sure that you're in compliance with the local tenant laws. They can differ from one town to the next. The city of Boston has their own set of tenant laws. However, most ordinances require that tenants must have access to clean water. They must also have access to working plumbing. Some municipalities require that your windows are large enough to be used as a fire escape. Some municipalities require that the room has outdoor access.
You should absolutely contact the relevant authorities for your city or town. You can also visit your city or town's website in order to research this vital information. You should also check the by-laws if you're part of a homeowner's or condo association. For example, some HOA's don't allow you to rent a room to a non-relative. A great deal of HOA's don't allow you to rent out a room in any situation.
Inform Your Insurance Company
You've determined that you're actually allowed to rent a room in your home. The next phase is to see if your homeowner's insurance actually allows it. Some insurance companies are fine with it, while others are do not allow it. In addition, some insurance companies won't raise the premiums while others will. In fact, some policies will go up significantly if you rent a room to a tenant. This is because your tenant increases your liability. They could cause damage to themselves and/ or the property.
Did you know that your insurance carrier could revoke your coverage if you rent out a room? That leaves you completely unprotected if a disaster happens to strike. If you lose your homeowner's insurance coverage, you'll need to obtain landlord insurance. That typically costs 15-20 percent more than homeowner's insurance. That increase alone can be a deal breaker when it comes to renting out a room in your home.
Pick Which Room You're Going to Rent
Most people that rent out a room in their home rent a spare or guest bedroom. However, there are a few things to consider when choosing which room in your home you want to rent. If you have a master bedroom, you may want to consider renting that instead of the empty bedroom. That way you can charge a lot more money for the rent. The difference may be worth you moving into the spare bedroom. For example, you charge $600 per month to rent the spare bedroom. However, you can charge $800 per month to rent the master bedroom.
Just imagine what you can do with that additional income per year. If you have a finished basement with kitchenette and bathroom that is even better. You can certainly rent that for more money than the master bedroom. It's like renting an entire studio apartment. It also provides you and your tenant with far more privacy. In essence, you are upstairs, and your tenant is downstairs. That way, it won't feel like someone who you don't know is sleeping in the room next to you. Try to create an arrangement that provides you and your tenant with some privacy.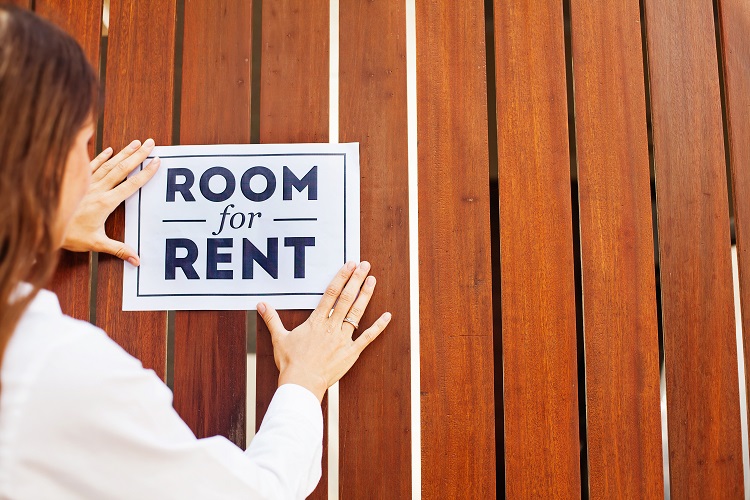 Determine The Monthly Rental Fee
Your next task is to determine the monthly rental fee. Keep in mind that it needs to be low enough to attract a potential tenant. It also needs to be high enough to make it worth your while. The best thing you can do is work with a professional real estate agent. They will be able to help you figure out a realistic monthly rent that's fair for all parties. Professional rental agents will calculate the rent in an accurate manner. They will base it off of your city or town, neighborhood, and the room size.
Interview Each Potential Tenant
It's important to meet with each potential tenant either face to face or by video conference. This is your best opportunity to get to know then a bit. It also provides you with a great opportunity to conduct an interview. During the interview you should make them feel as comfortable as possible. Keep in mind that it's not an interrogation. You also need to be careful to follow all Fair Housing Act rules and regulations. It's always a good idea to keep the conversation flowing in order to see if you'll get along with the potential tenant. You also need to find out some specific things about the potential tenant.
You can start preparing for the tenant interview process by creating a list of questions. However, you need to make sure that you're asking the right questions. You also need to be careful how you express those questions. You certainly don't want to risk being sued because you asked an illegal question. You can utilize the following list of questions. They will give you a good starting point.
• Where are you currently living?
• Do you own the property or are you renting it?
• Why have you decided to move from your current home?
• What appeals to you about this home and living situation?
• Do you have a preference regarding the move in date?
• How long to you want or need to rent?
• Where do you work?
• How long have you worked there?
• What is your current income?
• Do you smoke?
• Will you be able to pass a credit check?
• If you currently rent will the landlord provide you with a good reference?
• What's the reason why your current landlord won't provide you with a good reference?
• Have you ever been evicted from a house or apartment?
• Will anyone be living with you?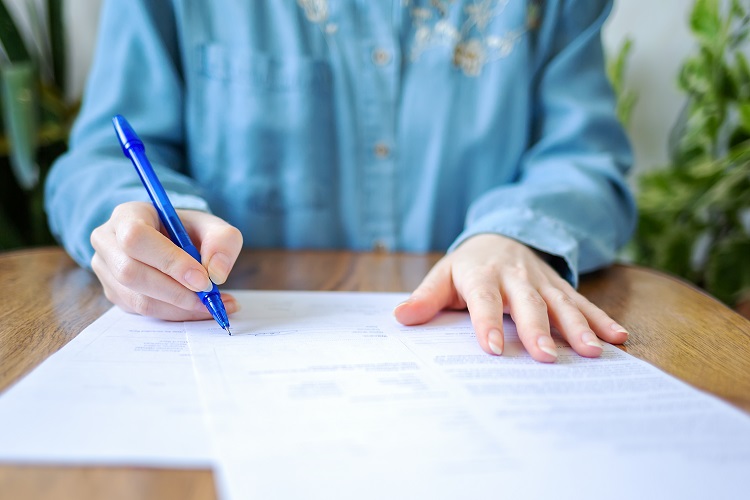 Sign The Lease
You've found the right applicant who you think you'll get along with. The applicant has an acceptable credit score. The last step in the room for rent process is to set the boundaries. This includes the monthly rent. You should always get everything in writing in the form of a lease agreement. The lease agreement will dictate all the terms of the arrangement between yourself and your tenant. Be as detailed as possible. Put everything in writing. If you're working with a professional real estate agent he or she will prepare the lease agreement for you.
If the tenant is responsible for a portion of the utilities spell out the terms in the lease agreement. Include the small details such as refrigerator access and food storage. Is the tenant allowed to use the common areas such as the living room or not? Put it in the lease agreement. Keep in mind that it's your home and your rules. If the tenant doesn't agree on the terms it can be a deal breaker for you as well. For example, if you dislike cats or dogs make sure you don't allow pets in the lease agreement.
You should also determine upfront whether or not your tenant can have visitors. This is especially important regarding overnight visitors. One gain, your house and your rules. However, it's necessary to put it in the lease agreement. Once you and the tenant agree upon the terms of the lease agreement it's time to collect the deposit. The deposit typically includes first month's rent, last month's rent, and a security deposit.
The security deposit is typically equal to one month's rent. You may want to put the security deposit in an escrow account to cover your bases. Unless the tenant causes damages, you'll need to return the security deposit when they move out. Typical tenant damages include ruining the floors, or walls, or making a complete mess of their room. Once you collect the deposit, sign the lease and make sure your tenant signs as well.
Renting Out Your Spare Bedroom May be the Solution You've Been Looking for
In conclusion, renting a room in your home may feel like a desperate measure. However, it's become far more common now that people are searching for new ways to earn money. Renting a room in your home is also considered to be passive income. That means you don't need to do much to earn the extra money unlike a second or third job. The bottom line is that you're literally making money in your sleep. By preparing properly and bringing in a well-matched tenant, it can be a positive experience for both of you.
You may even be surprised to find out that you actually enjoy having a tenant in your house. If you need more information or help renting out a room in your home please contact Boston Pads today. We are truly your Boston real estate specialist. People search Boston Pads every day because we're the area's largest real-time database.
You can even list your room for rent on the List A Room For Rent section of our website. Our team of dedicated real estate agents can help you each and every step of the way. We look forward to working with you.
Tags: