The 10 Most Affordable Neighborhoods for Studio Apartments in Boston
Boston, the nation's hub for academic excellence, endless professional opportunities, and an unmatched quality of life. Unfortunately, it also tops the list for high apartment rental prices and a limited supply of available and vacant apartments in Boston. With an average Real-Time Availability Rate (RTAR) of about 3.16% and a Real-Time Vacancy Rate (RTVR) of roughly 0.52%, Boston's housing market can be challenging to navigate, especially if you're looking for something more affordable. However, you'll be happy to know that there are several neighborhoods that offer affordable and attractive rental options.
Here are the top 10 most affordable areas in which you can find your next Boston studio apartment without breaking the bank.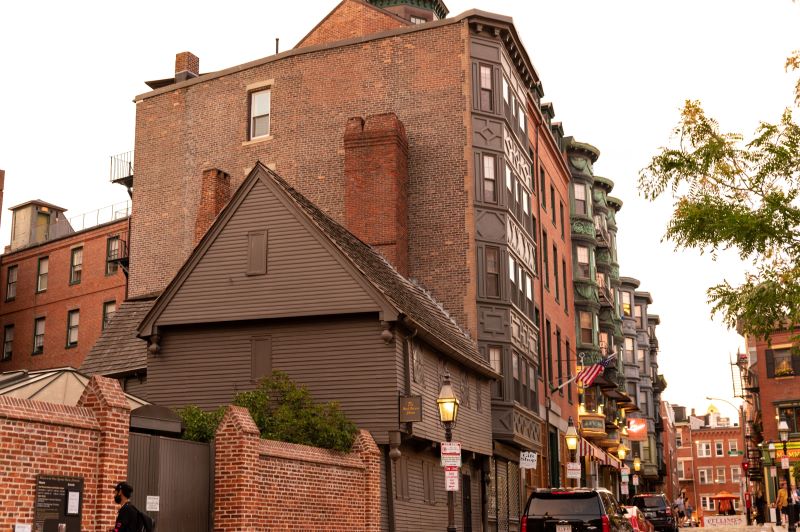 10. North End – $2,056
Starting our list is one of Boston's most famous neighborhoods: The North End. Overall, the North End is ranked #6 for most expensive neighborhoods in Boston- which is why it may seem surprising to see it on this list. However, it does have a larger selection of studio apartments in Boston than other areas and there are some great deals to be found- as long as you look well in advance. The North End has maintained so much of its charming history, offering residents a wide selection of restaurants, bakeries, and ice cream shops, while also providing a convenient location to the waterfront and the downtown area. The area is filled with narrow streets and bustling markets.
The North End also hosts several annual festivals and events, such as the Feast of Saint Anthony and the Fisherman's Feast. So, you'll never be short of options for things to do should you decide to live in the North End. The RTAR and RTVR are 3.11% and 0.39%, respectively- lower than the city's average. This means demand is extremely high, and if you find a North End apartment you like, you should take it ASAP.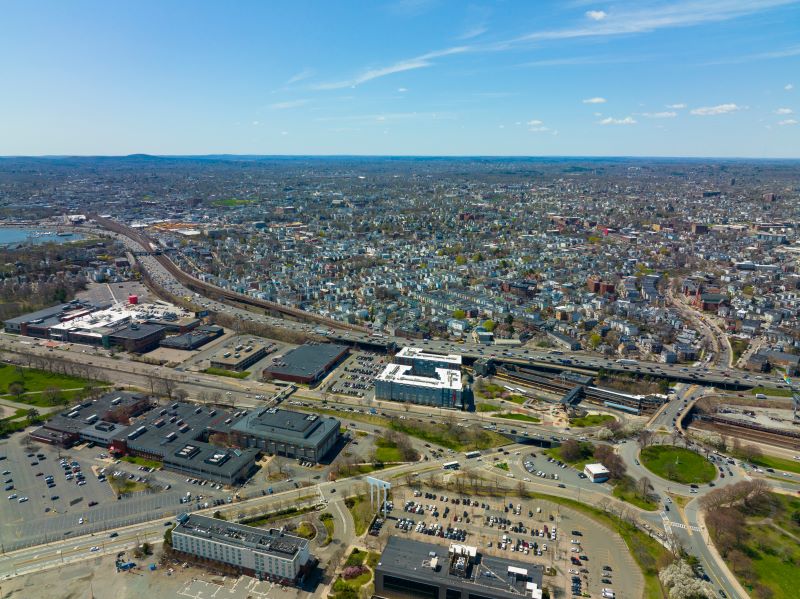 9. Dorchester – $2,008
Dorchester, Boston's largest neighborhood, offers a wide range of apartments, from classic New England-style apartments with beautiful red-brick facades to modern luxury buildings that have the most recent, high-tech amenities available on the market. With a relatively high RTAR (4.93%) and RTVR (1.43%), Dorchester provides ample affordable options in its mix of historic single- family, multi-family, and luxury apartment homes, giving you all of the space to choose the right Dorchester apartment rental for you.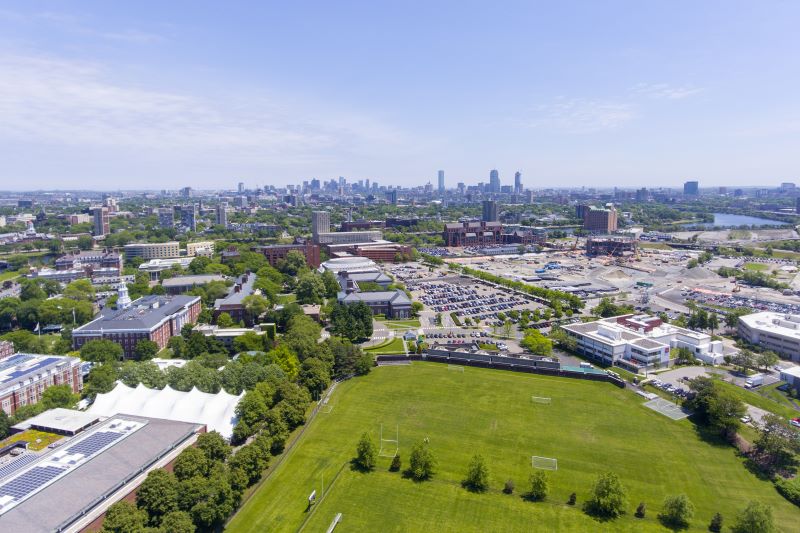 8. Allston – $1,991
Allston, a neighborhood known for its vibrant population, is home to renowned rock venues, and a range of unique restaurants and thrift stores. One of its major advantages is its affordability, allowing residents to fully enjoy and embrace the full Allston experience without compromising on their rental budget. With a relatively high RTAR of 4.29%, Allston has a decent rate of availability, although with the RTVR standing at 0.32% there aren't many vacant apartments. Indeed, Allston's combination of affordability and choice makes this neighborhood an attractive destination for those seeking an affordable home with plenty to do in the comfort of their own neighborhood.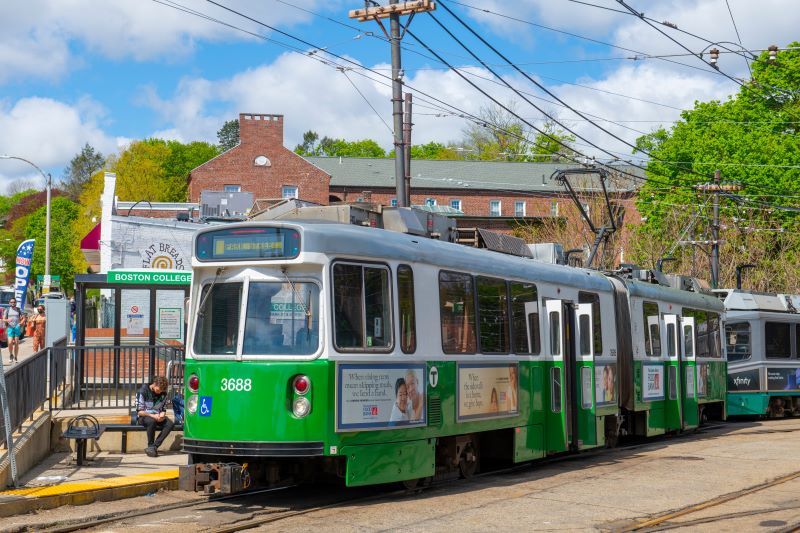 7. Brighton – $1,928
Brighton has maintained its classic, New-England architecture charm and abundant green spaces, allowing residents to enjoy both comforts offered by urban and suburban living. Although the RTAR (2.58%) is slightly lower than Boston's (3.16%) and the RTVR (0.16%) considerably lower than the city average (0.52%), it remains a desirable and affordable neighborhood that you should look into if you value striking the right balance between city-living and green spaces.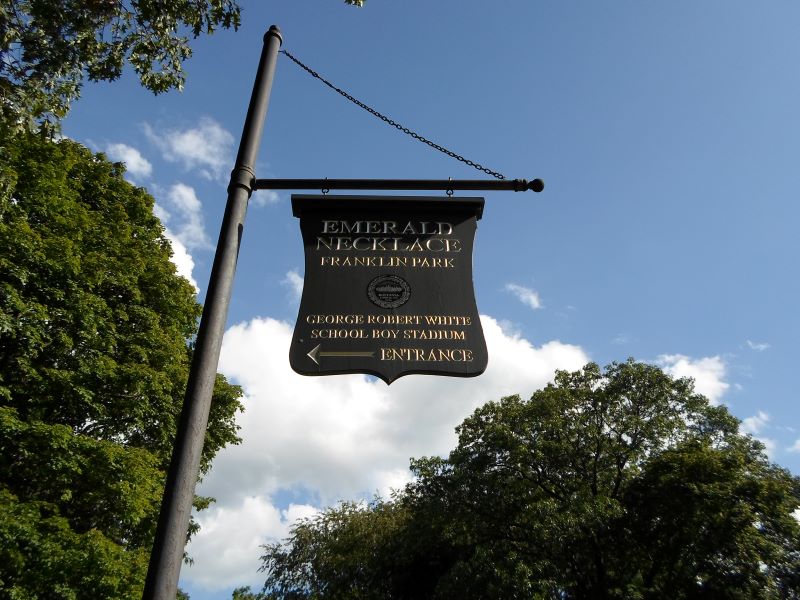 6. Roxbury – $1,840
Roxbury, a community-oriented neighborhood, offers both urban and natural spaces. Community gardens and farmers markets only represent a handful of the area's many, daily attractions. Its RTAR (5.89%) is almost double that of Boston's (3.16%), while the RTVR (0.96%) is nearly two times the city's average (0.52%). So, you're more likely to find a wide range of affordable studio apartments for rent in Roxbury, when compared to other neighborhoods.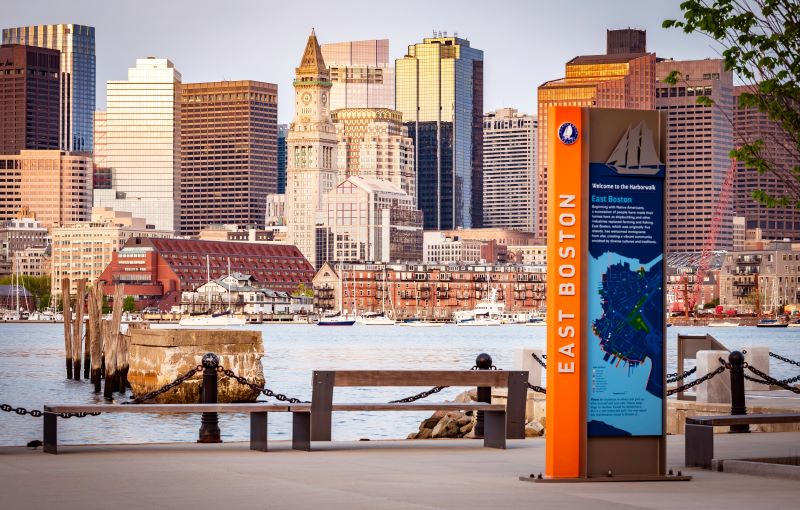 5. East Boston – $1,825
East Boston offers spectacular city and waterfront views without those higher rental prices you'll find in nearby neighborhoods, like the Seaport District. Its prime location, close to the airport and downtown, the many green spaces, parks, and family-run pizza places make East Boston an attractive option for those looking for a community-feel to their neighborhood. Despite having a lower RTAR (2.85%) and RTVR (0.58%) than other neighborhoods, East Boston remains a great choice for those wishing to be near downtown without going over budget.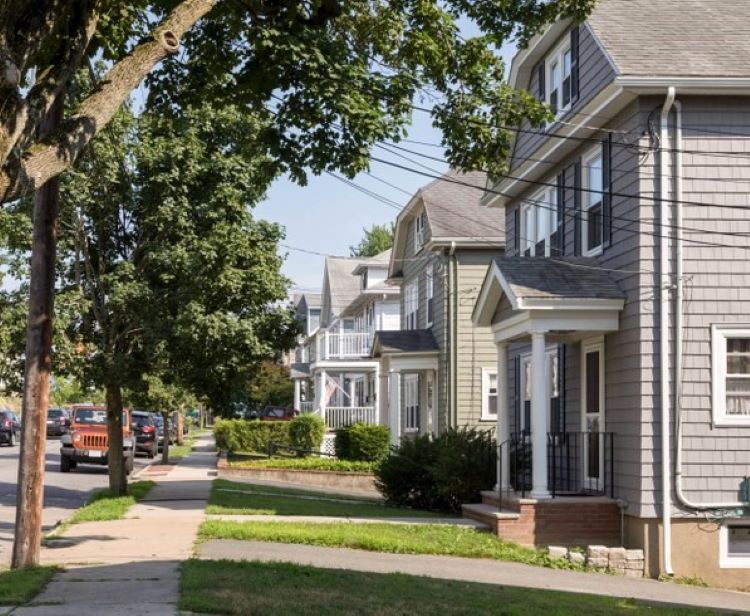 4. West Roxbury – $1,750
West Roxbury is an excellent choice for those looking to enjoy suburban-style living. Known for its choice of parks, West Roxbury offers residents the opportunity to enjoy picnics and get involved in a host of recreational events organized by the neighborhood. West Roxbury's Centre Street serves is known as the heart of the neighborhood, hosting a diverse range of boutiques, shops, and restaurants. Conveniently situated near multiple bus and train lines, residents can also easily get around the city. Despite being one of the most affordable neighborhoods in the area, West Roxbury has relatively low availability (1%) and vacancy (0.5%) rates. However, don't let that stop you from looking for apartments in West Roxbury; new apartments regularly become available throughout the year. If you keep an eye out, we are sure that you will find an apartment that meets your needs.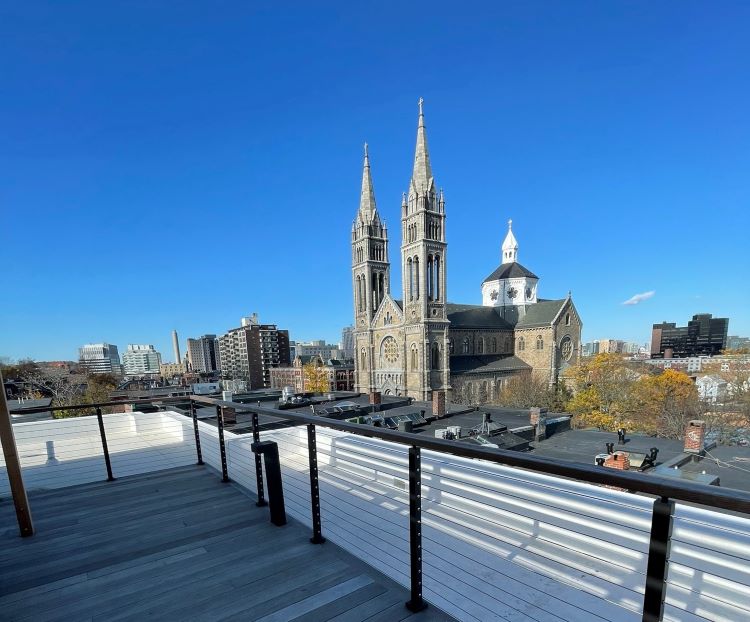 3. Mission Hill – $1,697
Mission Hill is a lively neighborhood with its own unique charm, offering residents a convenient location near the city's main green spaces, while also offering easy access to downtown Boston. Mission Hill is particularly popular for students and young professionals as it is located near several university campuses, such as: Northeastern University, Boston University, and the Wentworth Institute of Technology. The neighborhood hosts a bustling food scene, with a wide array of dining options that you can explore. The RTAR in Mission Hill is 2.48%, which means that there is a slightly lower availability of apartments compared to the average neighborhood in Boston. Similarly, the RTVR is 0.36%, indicating a low vacancy rate in the neighborhood. Though options may be slightly more limited, you should take these lower rates as a sign that this is a great area to live in. Additionally, at $1,450, Mission Hill is where the most affordable, currently available studio in all of Greater Boston is located.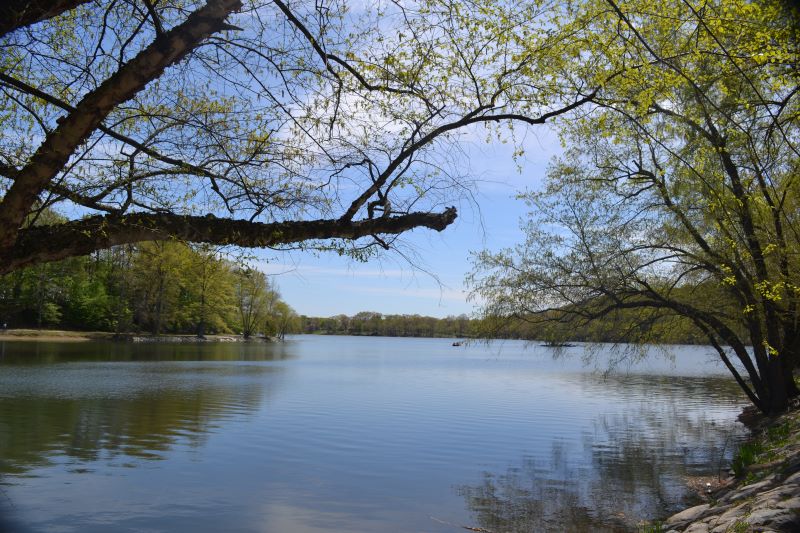 2. Jamaica Plain – $1,598
Jamaica Plain, locally known as "JP", is a neighborhood that is celebrated for its lively art community and scenic nature (check out Jamaica Pond on the sunny days Boston offers all of its residents). With its beautiful, New-England style architecture and a good balance between urban and green spaces, JP is becoming an increasingly popular neighborhood for all incoming residents. For that reason, its RTAR (1.73%) is slightly lower than Boston's (3.16%), and the RTVR (0.70%) is almost on par with the city's (0.52%), indicating its popularity. So, make sure you keep up to date with the latest announcements; that dream apartment in JP might only be available for a few days!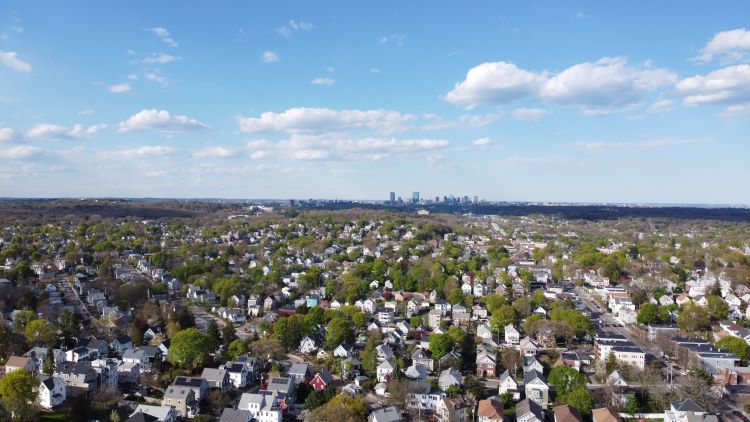 1. Roslindale – $1,500
Roslindale balances the charm of small-town and city-living and is known across Boston for its farmers' markets and community gardens. Despite having one of the lowest availability (1.18%) and vacancy rates (0.50%), Roslindale's access to the beautiful Arnold Arboretum and Boston's downtown area make it worthwhile to have a look at their available apartments. You should take their affordable prices and limited availability as a sign that this neighborhood has a lot to offer its residents.
In short, there are several Boston neighborhoods that offer a diverse range of living options with varying degrees of historical charm, natural scenery, and apartment styles. Our list showcases the most affordable options that allow you to enjoy the best that Boston has to offer. Whether you're a student, a professional that just moved to the city, or a long-time Boston resident, and you're seeking affordable apartments in Boston in a neighborhood that meets all of your needs, we're confident there's a neighborhood in Boston that matches your budget and lifestyle. Contact us today- we look forward to working with you.
Disclaimer: Please note that luxury buildings were purposely omitted from these calculations to provide the most accurate real time data averages across each specific neighborhood. Neighborhoods with insufficient data regarding studio apartments were also omitted.
Tags: