The Boston Rental Market Going Into 2021
***ARTICLE UPDATED*** – We've updated this article for 2021! Check out our 2021 Greater Boston Apartment Rental Market Report for fresh data and insights!
The Boston rental market remains one of the strongest in the US, having been ranked in a November 2020 study by Zumper as the third most expensive city in that category just behind San Francisco and New York. The average for one bedroom apartments in Boston is currently renting for $2,086- down from the average of $2,127 in September 2020. This is a drop of 3.9%% relative to November 2019, when the average rent for the same units was $2,168, according to our data. The fact that there was a drop in prices in the midst of a global pandemic is no surprise. What is surprising is how resilient the Boston rental prices have remained in spite of it.
That being said, concessions and incentives remain quite high so it is difficult to build reliable data models that can account for all these financial nuances. Some properties owners are even trying to keep pre-pandemic pricing for their units, but are willing to give two or three months free rent. It can get challenging to understand all these financial options and significantly lowered move in costs. What is easy to see is that over 70% of landlords are paying most, if not all, of the brokerage commissions to help rent their properties faster. Therefore, looking at price drops right now is only one part of understanding the bigger puzzle. There is one thing that is certain right now, and that is if you have vacant units you can expect tenants to make offers. Gone are the days of getting tenants to put up 3 months' worth of rent and pay the broker's fee for a vacant apartment.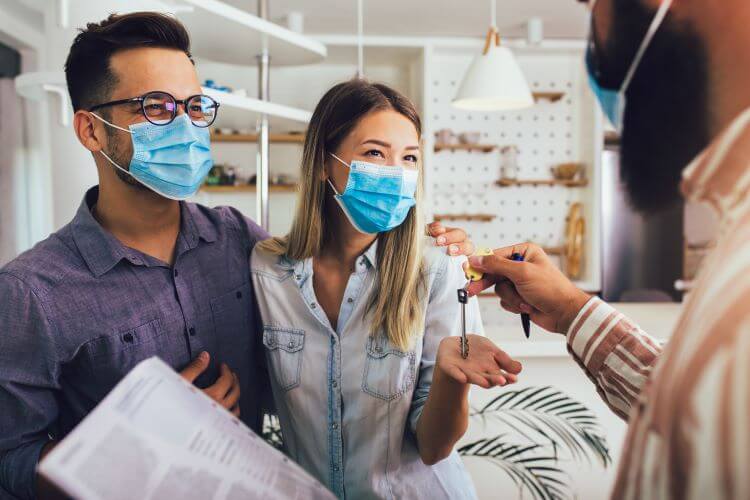 Post-Coronavirus Stabilization in Rental Prices
Net effective rental prices for most residential properties in Boston dropped during the second half of 2020 by as much as 8-20% in most areas of Greater Boston when you factor in landlords paying broker's fees. This rent decrease was mostly caused by the spread of the Coronavirus and its impact on local demand. Several sectors and demographics of housing hit particularly hard include: college students, working professionals, Airbnb, and short term furnished rentals. While it is too early to tell if students will return in droves for the fall 2021 school year, we do see hope on the horizon. With the eventual deployment of the COVID vaccine and campus safety protocols, demand should start to climb and some vacant inventory will get taken up in the coming year.
How long until prices stabilize?
What we are not sure about at this point, is whether or not long distance and work from home measures will become a more permanent part of corporate America. A large number of both big and small corporations could decide a significant portion of their work force can remain remote. Then, it is quite possible it could take a couple of years to fill in all of our Boston apartment vacancies and have rent prices return to previous levels.
The short term corporate furnished apartment market was completely devastated during the pandemic so thousands of furnished units went vacant. A lot of short term corporate rental operators simply gave up and walked away. That furnished inventory came back to the unfurnished apartment marketplace and added even more vacancies than ever before. It is quite possible that it could take a couple of years for that market to develop again. The short term furnished market requires a strong mixture of international clientele coupled with business travel before it bounces back—and no one can predict when that is coming back. The bottom line is that there is simply too much noise in the equation to have great visibility on all these apartment renting factors. It is important to have a measured data driven approach, remain flexible, and move nimbly during this period of uncertainty.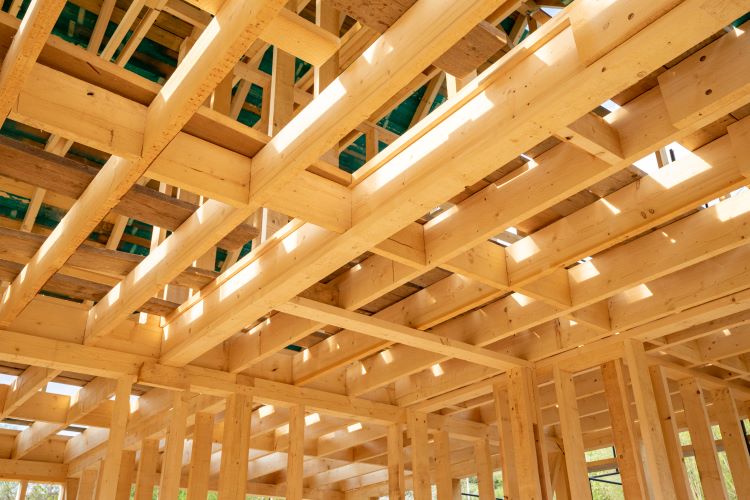 Delays and Scale Backs of Major Development Projects
A number of major residential projects that were planned to start or be ready during 2020 have been delayed or scaled back for a variety of reasons, including the lockdown and market uncertainty. The massive L Street Power Station project in South Boston has seen delays, and been scaled back from its original plans, but still plans to include over 1,300 residential units. The ambitious Suffolk Downs redevelopment project in East Boston only recently received approval from the Boston Planning and Development Agency. Similarly with the Riverside Station Development proposal in Newton, which was delayed and scaled back to just over 500 residential units.
A number of other projects of various sizes stopped construction efforts originally planned for the first quarter of 2020, and have resumed activities during the last quarter instead. Most of these projects were intended to keep up with the market demand in the area, but the delays and scale backs could mean a more limited inventory relative to the demand during 2021 – and in turn, upward pressure on rental prices. The overall cost of construction has risen higher because of additional safety protocols and equipment that are required under COVID. It will be interesting to see how construction is moving along over the next six months. Construction costs are rising and rents are falling; that often has a chilling effect on the stimulation of new housing and apartment development.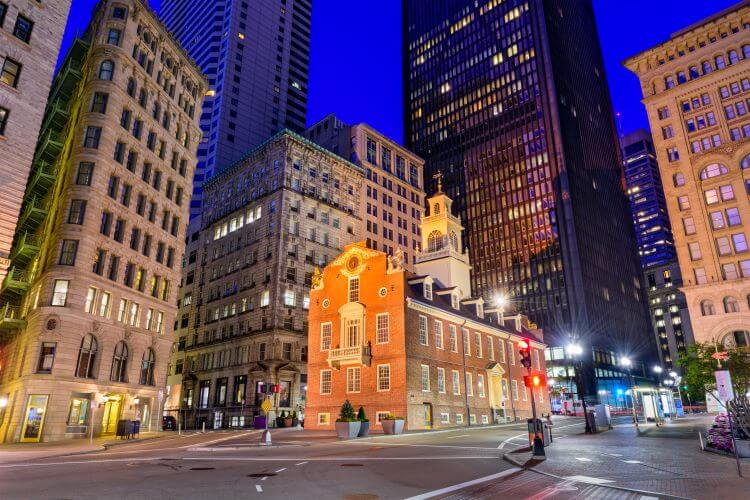 Continued Economic Growth in the Area
Despite all the recent turmoil of the pandemic, Boston is one of the key hubs of the U.S. economy. It is the predominant center of the Higher Education industry in the country. It's also the leading player in the Life Sciences / Biotechnology sector, as well as technology and Finance industries. Companies in these and other sectors continue to move, grow, and prosper in the area. This creates more local jobs and a perennially growing demand for more housing.
While there maybe some market-driven barriers to home buying in the area, there are plenty of affluent tenants with money to spend who don't have a problem paying $3,000 for a studio apartment in Seaport or Back Bay. However, the current rate of permitting and construction has not kept up with the rate of job growth. There are 2.5 jobs being added for every new housing unit being built. In consequence, the competition for housing driven by newcomers will continue to keep upward pressure on rental prices. The broader thing to examine here is when the Boston rental market makes it comeback. While 2021 will be bumpy for sure, it's quite possible that we could be right back to a housing shortage by 2022 or 2023.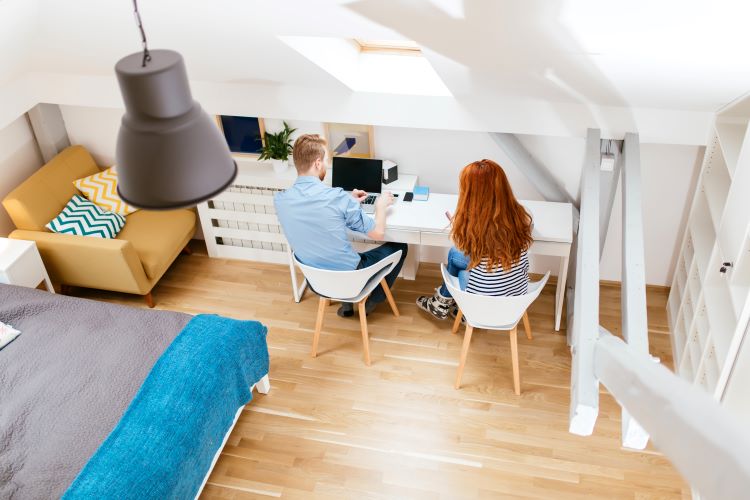 Working from Home
Young professionals in tech or life sciences who no longer need to commute because their companies have shifted to remote workforces will continue to benefit from their ability to work from home. These renters may upgrade to larger units with an extra room or den to be used as an office, as well as patios or balconies to enjoy the outdoors. We are also seeing a big demand from tenants asking if landlords will clean up their basements and help them turn them into small gym equipment spaces. Another trend we are seeing is that tenants are parking their cars out on the street and turning garage spaces into small home gyms. Boston landlords have been quite accommodating for a lot of tenants and would prefer to have them stay and be happy rather than have to go find new ones in this lower demand period.
As the risk of the pandemic starts to dissipate, many tenants will continue to demand better features and amenities such as: fitness centers, pet areas, larger updated kitchens, proximity to coffee shops and restaurants, etc. to suit their new lifestyle and increased spending capacity. Couples who work from home will have to consider additional challenges such as shared workspaces, private working areas, internet and communication needs, etc. These considerations will drive some of these renters to look to the suburbs looking for larger units with more rooms and amenities without having to worry about the commute. We are still seeing solid interest for apartments just outside the city so as human density decreases– demand increases. It will be interesting to see if the suburban renter becomes more of a dominant lifestyle choice once habits are developed. Tastes and attitudes are often malleable so it's just too early to know.
The Boston Rental Market Going Into 2021
In conclusion, there are just too many open factors to accurately call the 2021 apartment rental season. There is no way to tell if we can fully recover by the end of 2021. However, we are optimistic that the draw and charm of Boston will drive the long term dynamics to bring people back. Boston will eventually regain its title as one of the most robust and competitive rental markets in the country. Our Boston Pads team will be here, working hard, to deliver you the best apartments and real estate deals in Boston– no matter what the economy may bring. Whether you're a renter looking for that incredible deal, a landlord that wants the best exposure to rent or sell quickly, or a buyer hunting for a place to call home- contact us! Boston Pads is here to help.
Tags: