This Week's Best 5 Beacon Hill Apartments for Rent
One of Boston's oldest neighborhoods, Beacon Hill is unarguably among its most historic, with rents that suggest a high demand. Listings move fast here: these are some of the best apartments for rent in Beacon Hill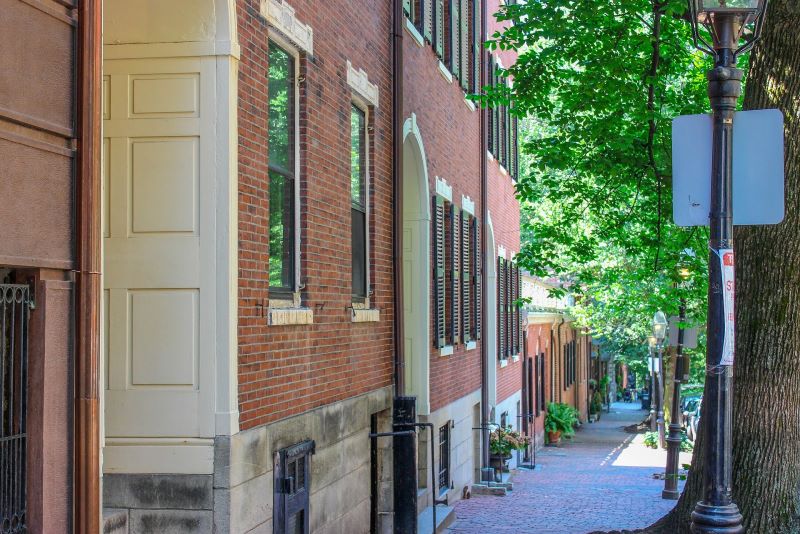 One of the most photographed places in America, it's no exaggeration to say that living in Boston's Beacon Hill neighborhood is a bit like waking up in an Americana storybook each day. Beyond the legendary Acorn Street — if you've ever seen a postcard, painting, or Instagram page featuring Boston, you'll recognize it on sight — the entire district is positively overflowing with a dignified charm all its own.
If Greek and Federal Revival architecture, world-renowned antique shops, and a genuinely incomparable charm are your cup of tea, then the spectacular environments that inspired the likes of Robert Frost, Sylvia Plath, Nathaniel Hawthorne, Louisa May Alcott, and Henry David Thoreau to write some of their best works are probably calling to you as well.
Properties like these can turn those dreams into an unbelievable reality: so let's answer the call!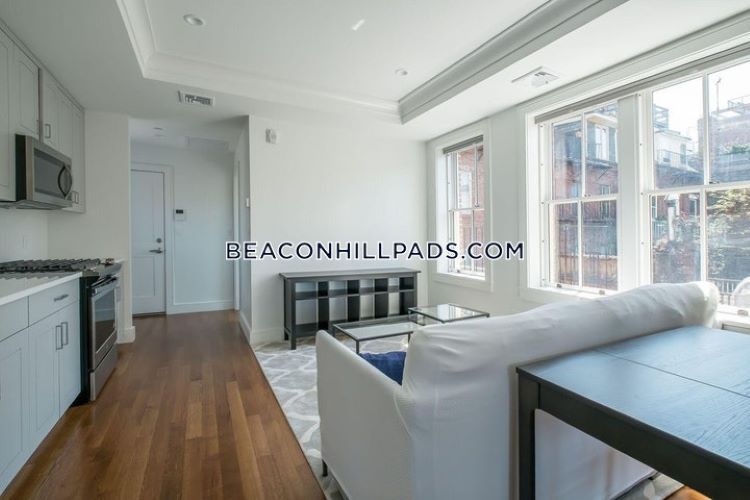 What does 4k a month get you in Beacon Hill? Some might describe it as "heavenly," and the way the sunshine delicately kisses the open floor plan and natural wood grain of this Temple St. beauty does have a certain celestial quality to it. If cobblestone and red brick make your heart sing, this beauty is going to hit all the right notes.
From the two spacious bedrooms, to the long, open living room that seamlessly flows into the kitchen… even the restroom is absolutely bathed in natural light, while offering a gorgeous view of the historic neighborhood. Like most Beacon Hill apartments for rent, this Temple St. location is just a hiccup away from the T station, excellent cafes and grocery stores, and some of the most scenic strolls in New England.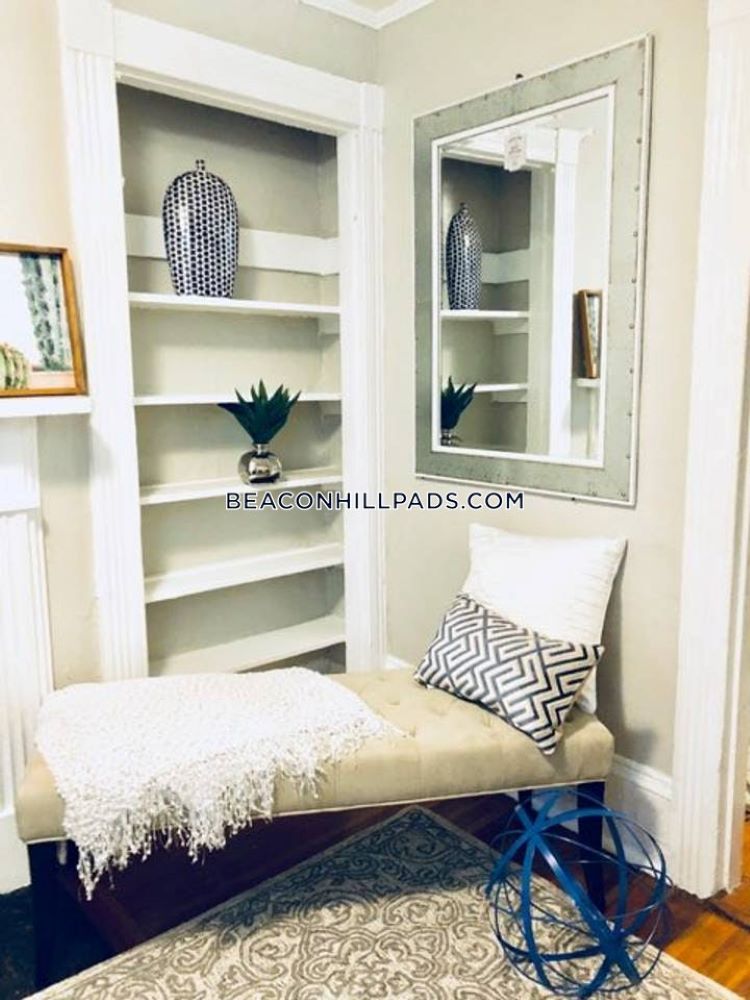 Finding an apartment under $3,000 in Beacon Hill can be a challenge. Finding a furnished apartment in such an in-demand neighborhood can be extremely difficult. But finding both at once? Nothing short of miraculous. That said, miracles do happen: just feast your eyes on this Champney Place property. No, seriously: take a moment to look through the photos, and imagine yourself relaxing on this furniture, cozying up by the fireplace, and drinking in the one-of-a-kind cobblestone street atmosphere that you just cannot find outside of Beacon Hill.
Now look at that price again. As it turns out, miracles do exist after all.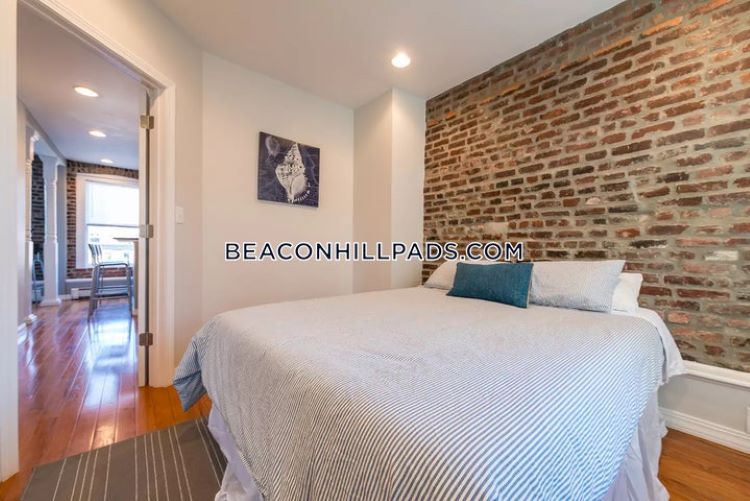 People talk about Beacon Hill as being "frozen in time," with its unique streets, antique shops, and pure Americana aesthetic offering glimpses into Boston from another era. And it's completely true. But that doesn't mean that you can't find something hip, trendy, and avant-garde among these storied streets… it's just a matter of knowing where to look.
This Garden Street address has a bold style that we're absolutely in love with: the combination of brick walls, hardwood floors, and tall windows wouldn't feel out of place in an artist's loft, advertising studio, or hip new restaurant: yet it never feels forced. The effortless cool of this spot would make a fantastic home office or writer's studio, while being the most-requested hosting spot for dinner parties in your circle of friends.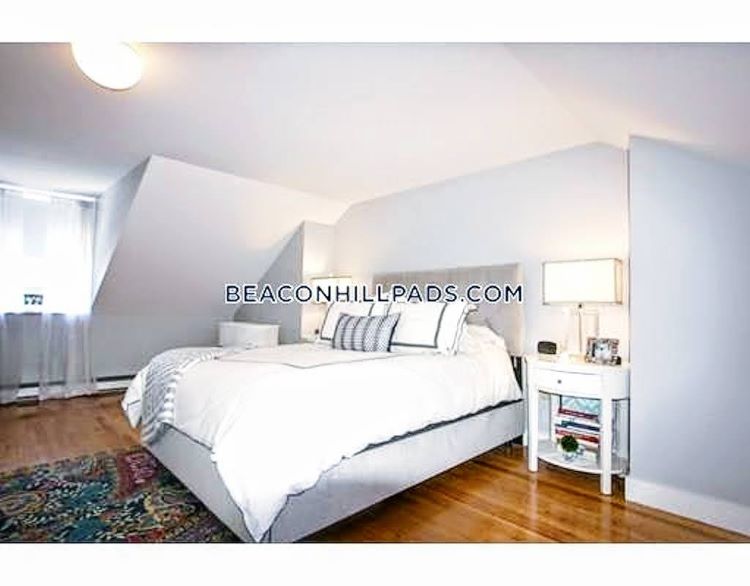 Whether you're a lifelong Bostonian or you've just moved to The Hub, we're probably not the first to mention that winter is A Whole Thing here. To that end, we humbly submit the following: this Charles St. property not only features gas heat, but it boasts not one, not two, but three fireplaces to keep you toasty warm in the winter months.
Honestly, that alone might be enough to earn a recommendation, but it's just one of the many reasons to fall in love with this Charles Street property. If you're torn between the comfortable layout of suburban architecture and the historic grandeur and undeniably convenient location of living in the city, this property could be exactly what you've been looking for.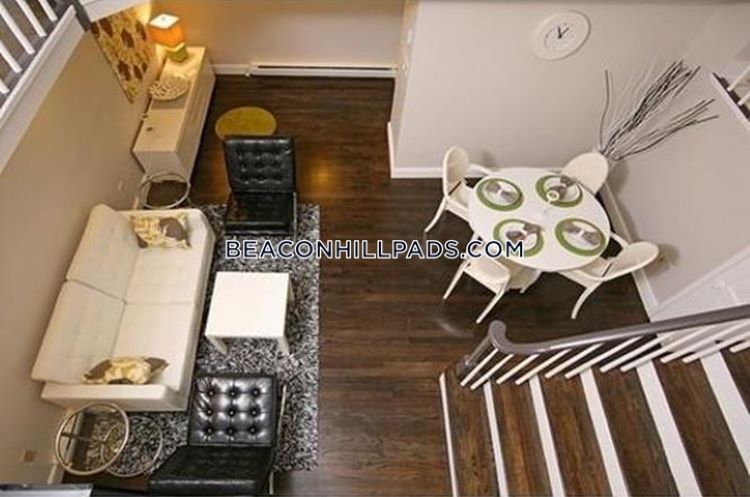 Think that studio apartments are all boring little squares? This Phillips St. property just might change the way you think about single-unit apartments. The open, two-story arrangement keeps the space from ever feeling cramped, as well as keeping your personal area tucked away out of sight.
So yes, this is a studio apartment that you can legitimately host in; especially when you consider the rooftop deck outdoor space that comes with the territory. If your heart's set on Beacon Hill, but you can't bring yourself to live in a glorified closet, this is the kind of property that you can't afford to miss!
Beacon Hill Apartment for Rent Are Within Reach!
For some, Beacon hill is the pinnacle of living in Boston: all the convenience of a major metropolis, a uniquely American history that permeates every square inch, and of course, some of the best — and quickest-moving — apartments in the city.
If you've been dreaming of a home in Beacon Hill, that doesn't have to stay a fantasy: reach out to us, and we'll help you find the Beacon Hill apartment of your dreams.
Tags: