Top 10 Apartments in Mission Hill
Mid- January is an exciting time for anyone looking to call Mission Hill home in the fall. Around January 15, a big wave of apartments in Mission Hill start to become available to rent for the September 1st rental market. Under normal market conditions there is a big rush to secure the best apartment in Mission Hill at a feverous pace. We decided to put together a list of the top ten apartments in Mission Hill that we know are going to rent very quickly!
TWO BEDROOMS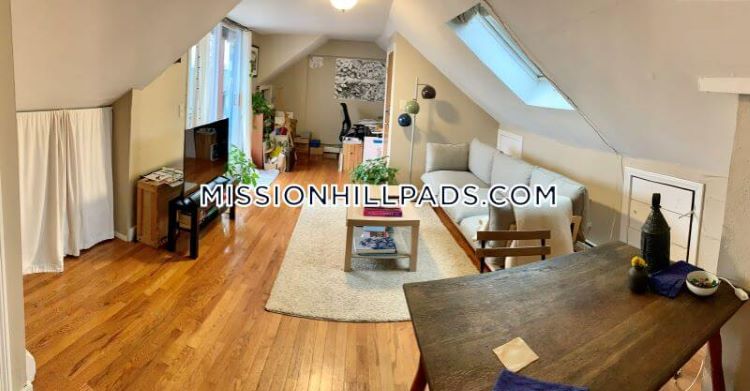 $2,800
As far as 2 bedrooms go, this one is right at the top of the heap- literally. Sitting in an incredible hilltop location, perhaps the best thing about this apartment is the view from the private deck. Potential renters shouldn't worry though- this apartment is incredible in more ways than one. The living room is not just spacious enough for an office area, a couch, and a dining spot… but is flooded with natural light. From one direction, the glass doors leading to the private deck let light in, but a beautiful skylight really seals the deal. Large bedrooms, hardwood floors throughout, off- street parking, and laundry on site- what more can you ask for in an apartment on Mission Hill?
THREE BEDROOMS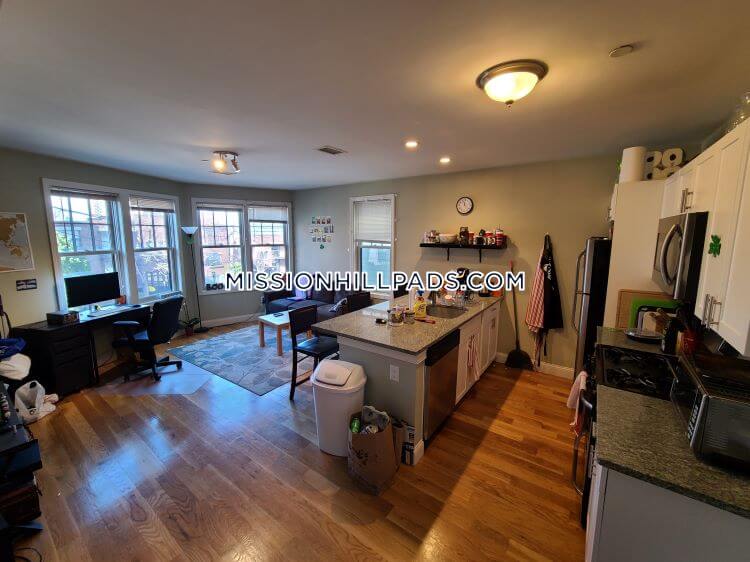 $3,750
This spacious 3 Bedroom Mission Hill apartment offers plenty of room for you and your roommates to comfortably coexist. Large windows invite in loads of sunlight to brighten up the stylish and functional open layout. It has hardwood floors throughout, a modern bath with a tub, and stainless steel appliances. Want more? Features such as a dishwasher, central air, and in- unit laundry make this one of the nicest 3 beds on the market. Don't miss out and check it out now.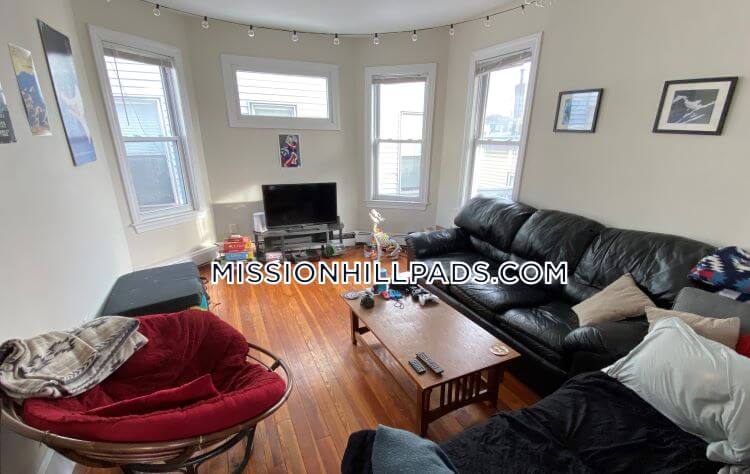 $3,500
Laundry in-unit has become ideal for most renters but can be tough to find in Mission Hill. This 3 bedroom offers not only laundry in-unit, but also a parking spot- another tough find! This unit hits the trifecta for apartments in Mission Hill- it also features a spacious deck for when it's time to take a break from the grind. The natural sunlight in this gem is the cherry on top. It will rent quickly, so if this apartment fits what you're looking for then talk to an agent today!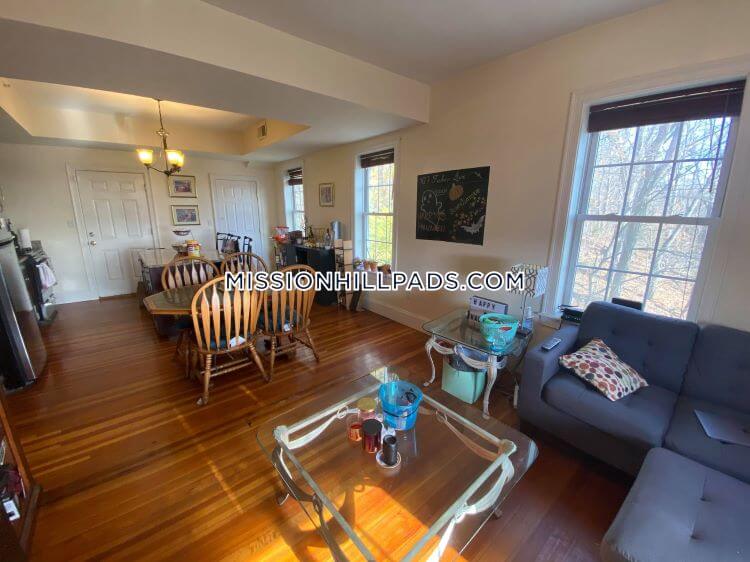 $3,100
If you're looking for a great deal, look no further. A sparkling kitchen coupled with laundry in-unit and central air definitely gives you the most bang for your buck in what is probably the best 3 bedroom deal for apartments in Mission Hill. Windows galore in this sunny 3 bedroom that packs all of the modern updates you're looking for: a recently renovated bathroom and laundry in- unit. Calls for this unit haven't stopped since it came on market, and it's sure to go by this weekend. Call ASAP!
4 BEDROOMS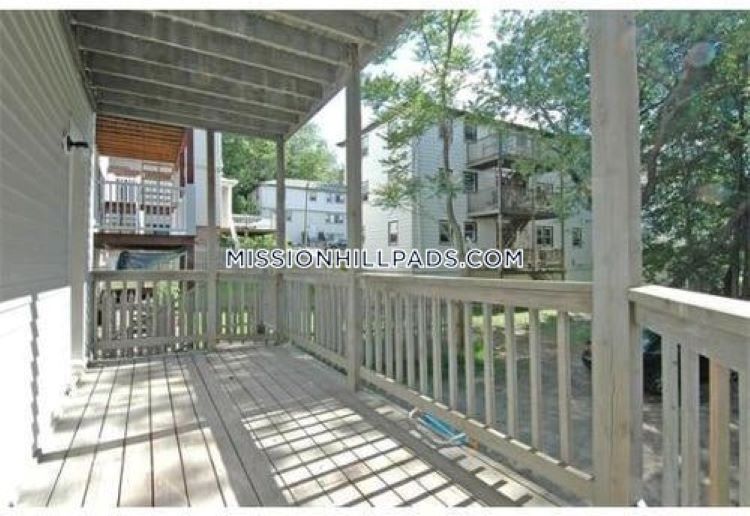 Is space what you're looking for? How about modern updates? Maybe even some outdoor space? Well look no further! This 4 bedroom Mission Hill apartment features laundry in-unit, central air, and a private deck. If all of those features are on your "must haves" list then there's no compromise here. You and your roommates can happily live in this unit, where everyone gets what they want. Sometimes you CAN have everything you want!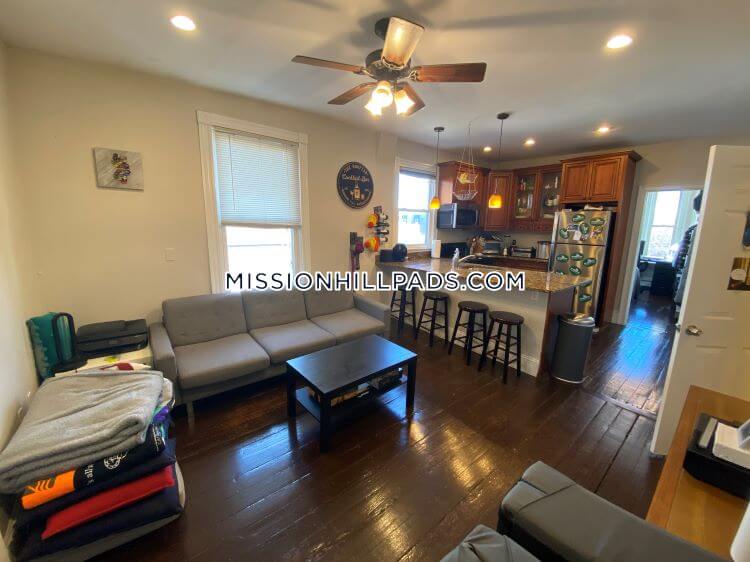 $4,800
Updated finishes, laundry in-unit, and being able to escape to your own private roof deck make being stuck at home a little more cozy. The open kitchen and living room are great for spending time with family or friends, cooking and laughing. The bedrooms are also a great size, so no fights with your roommates about who gets the "good" room. One of the things that we notice quite a bit from apartment seekers is that they often complain that Mission Hill apartments often have different sized bedrooms so it makes it harder to work out who pays what for rent. You won't have At $1,200 a bedroom this could not be a better deal, especially with both the green and orange T lines so close by.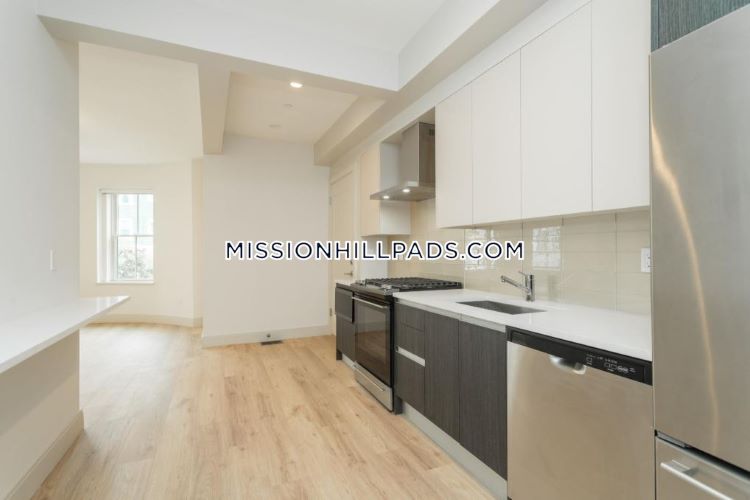 $5,150
This recently renovated 4 bedroom Mission Hill apartment is immaculate, and offers 2 full bathrooms to make sharing a home easier for everyone. The kitchen is one of the most gorgeous we have seen yet, with large stainless steel appliances. It's across the street from a park, close to the grocery store and other shops, as well as to public transportation. The addition of laundry in-unit lands this beauty on the list of 10 best apartments in Mission Hill!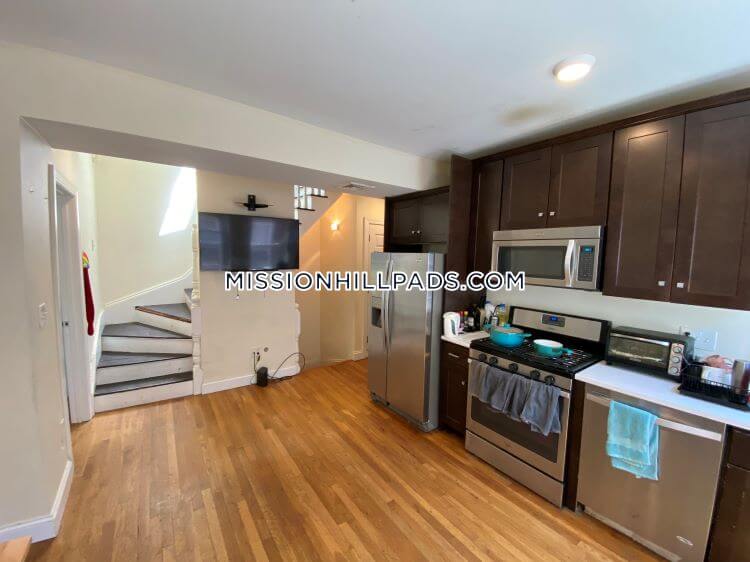 $4,200
Everything you could possibly want including a private roof deck is waiting for you in this 4 bed, 2 bath unit- exclusive to the Boston Pads network! Enjoy central air, microwave and dishwasher, as well as laundry on-site at a more than reasonable price point for the area. If that wasn't enough, the owner is paying the full broker fee for a September 1st, 2021 lease start which is unheard of at this time of year. Guess who's place will get rented first…
5 BEDROOMS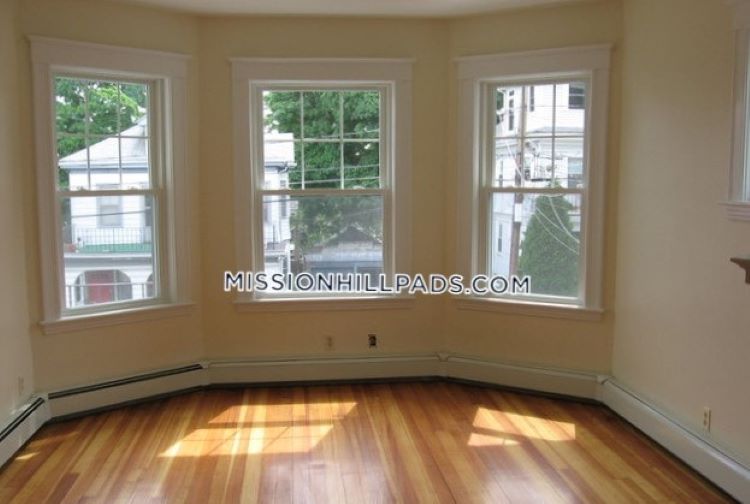 $5,500
Gleaming hardwood floors highlight this 5 bedroom on one of the most popular Mission Hill streets. Modern kitchen updates like microwave and dishwasher add some convenience to your on-the-go lifestyle. There are two bathrooms, an important feature when sharing an apartment of this size. This apartment is also pet friendly, a rarity for units in the area. It also offers air conditioning for those hot summer days, and at $1,100 a person the price point is on point.
6 BEDROOMS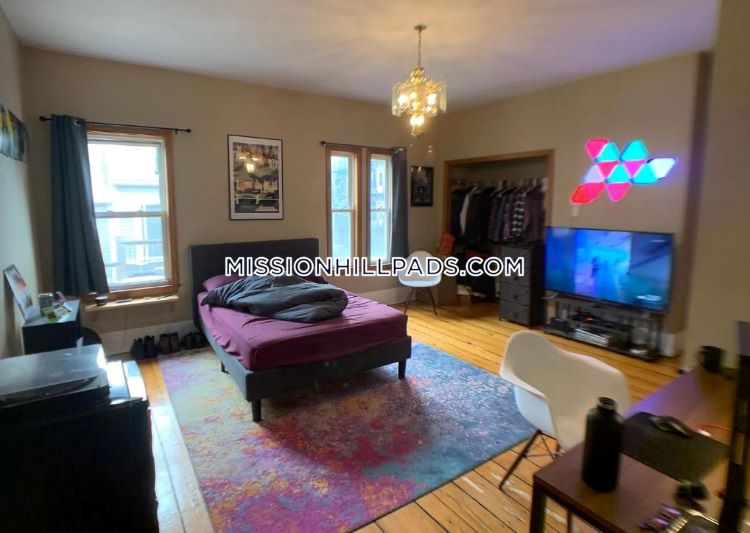 $6,900
Need a spot large enough for the entire crew? This sprawling 6 bed, 4 bath single family house should be the next apartment you tour. With plenty of room for everyone and updates like central air, dishwasher, and private laundry, you won't be disappointed. The bedrooms are an enviable size, as well! Let's not forget the great natural sunlight this place offers- it's got it all.
To see the most options for apartments in Mission Hill, give us a call today!
Our agents are the most dedicated in the area, and our database is second to none. We are getting new listings every day, but reach out soon- your favorite unit might just be someone else's top choice as well. As we mentioned earlier, this time of year it's a race to see who can secure the best apartment. Call us at (617) 208- 2121 and make sure it's you!
Tags: