Top 5 Apartments In Boston Available Now
As any local real estate professional knows, the Boston housing market centers heavily around one date: September 1. June 1 is also a popular option, but with greater demand often come higher prices as well- and as anyone that's rented in Boston can tell you, there's not as many options if you are looking to move on a different date. That being said, renting in the off season can get you more bang for your buck- you can stay within budget AND have the renovated kitchen you've wanted for so long. Often a unit is vacant due to work being done on it… so it is often the nicest and newest units that rent off market as well.
Find our top picks of the week below… and check out our new virtual tour technologies available on some of our listings!
(More coming soon.)
Kelton St (Allston) – 4 bed, 2 bath + an office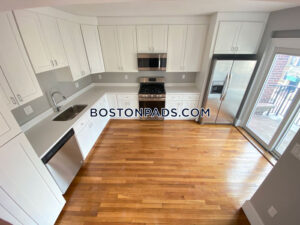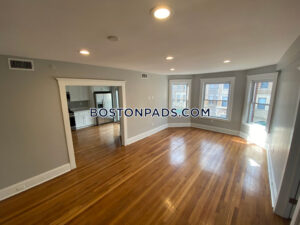 This is a 4 bed, 2 bath with a bonus room/ office right on the Allston/ Brighton border! It has been recently gut renovated and is now ready for an immediate move in! The highlights? It is beautiful and it has two things everybody wants: laundry in unit and central A/C! The kitchen was, of course, re done to have granite counter tops and stainless steel appliances. It is close to the T, various popular restaurants, and grocery stores. Check out this link for more details, a virtual tour, and to speak to a seasoned professional about this unit: https://m.bostonpads.com/listing/rental-566935
Linwood St (Fort Hill) – 4 bed, 3 bath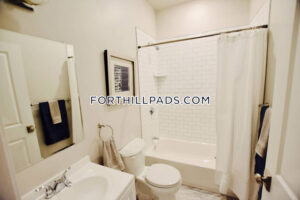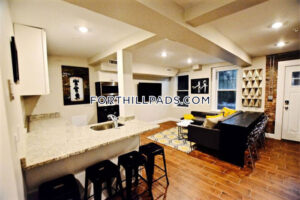 This gorgeous 4 bedroom has been carefully and thoughtfully designed to be modern and welcoming all at once! It comes expertly furnished, with pieces selected to make you feel at home the second you turn the key into the unit for the first time. There are big windows throughout the unit that allow for tons of natural light. There is another 4 bedroom unit as well as a 3 bedroom unit in this building- if you've got a large group looking, this place is move in ready! We do have a virtual tour available for this unit, so follow this link to talk to a licensed agent about renting it: https://m.bostonpads.com/listing/rental-570066
Bowen St (South Boston)- 1 bed, 1 bath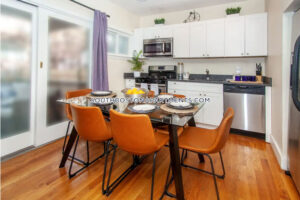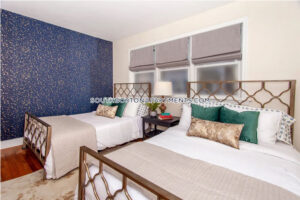 This unit is one of the best values for your money around! A furnished one bedroom in South Boston's West End, this unit is both luxurious and conveniently located. Modern in finish as well as in furnishings, this cute one bedroom comes with a flat screen TV (already mounted), stainless steel appliances in the kitchen, and laundry in unit. Move in ready, this unit is available ASAP! If you have questions, or are looking for something similar but not quite this, reach out to an agent. Agents are working 7 days a week to provide our clients with the best pictures, videos, and other virtual viewing options. Talk to someone about this apartment after seeing more pictures and a video at this link: https://m.bostonpads.com/listing/south-boston-apartment-for-rent-1-bedroom-1-bath-boston-3000-573281#!
Franklin St (Downtown) – 3 Bedroom, 2 Bath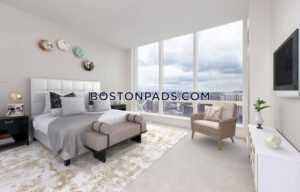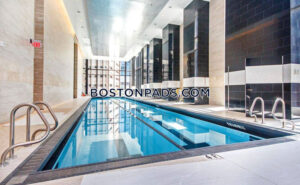 Live right in the heart of the city's Downtown District, a quick trip to anywhere in Boston! Although, this luxury 3 bedroom is so captivating you may find yourself spending lots of time indoors and enjoying the light the floor to ceiling windows allow for. Make this place your home and enjoy incredible views of Boston Commons, as well as the convenience of a 24 hour concierge service. Perhaps the option with the most amenities on our list, residents of this unit can enjoy: a fitness center, movie theater room, spa, indoor pool, and the list goes on! Each bedroom is spacious and comfortable,and the kitchen is a modern dream. To see more rooms in the unit and learn the details, click on this link: https://m.bostonpads.com/listing/rental-572889#!
Horace St (East Boston)- 3 bed, 2 bath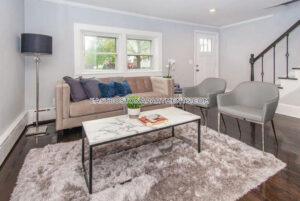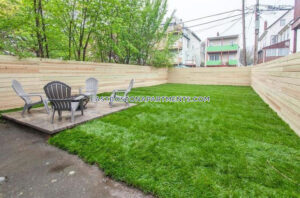 Renovations just wrapped up at this beautiful single family home, meaning it is move in ready and brand new! The large fenced yard truly gives it a feeling of home and warmth and makes for a great entertaining area during warmer months. Not to mention, Constitution Beach is a stone's throw away! On the inside, this beautiful home features gleaming hardwood floors, separate dining and living areas, and a beautiful kitchen with brand new cabinets and appliances. For more pictures click the link below, you will also be able to reach out to an agent to speak to about renting this unit: https://m.bostonpads.com/listing/rental-564247#!
Tags: