Top 5 Most Affordable Neighborhoods in Boston
THIS ARTICLE HAS BEEN UPDATED FOR 2022!  Click below to see the 8 Most Affordable Places to Live in Boston 2022!
With the Boston population rising .05% from 2019 to 2020, the city now holds over 4.3 million residents. With the continuous increase of people moving into the Boston area, the local real estate market is all the buzz. Although people planning their move to the Boston area may be intrigued by all the conversation around neighborhoods such as South Boston, Back Bay, and the West End, there are many other great choices worth considering.  Even with a pandemic going on, apartments are being rented and properties are being sold throughout the Greater Boston Area.  Supply is still very low, but is slowly starting to climb, so now just might be the time to go score that place of your dreams at the price you wanted to pay.  We provided you the best line up of affordable places to grab a great deal and begin to make Boston your home. 
These up-and-coming neighborhoods have a lot to offer for Boston residents, perhaps most significantly, more affordable rent. 2 bedroom apartments in neighborhoods that are more under the radar cost roughly 40% less per month in rent than the more popularly known areas and boast their own, unique perks compared to the more expensive areas. These neighborhoods are great options for those who only want to have one roommate and anyone looking for more space without breaking the bank.  
Top 5 Most Affordable Boston Neighborhoods For 2 Bedroom Units
Rosindale, Boston, MA
Average Rent/Month for 2 Bedroom Unit: $2053
Search Roslindale Apartments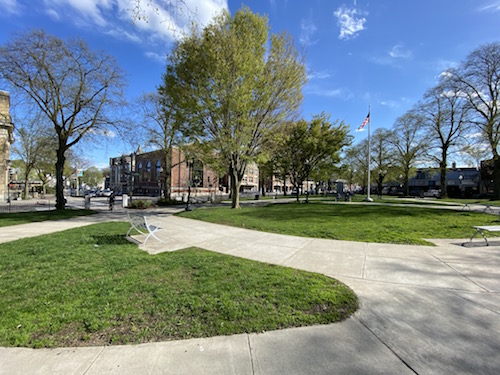 Living in a city can take away the sense of community you get from living in an actual neighborhood. Rosindale is a rare exception to this; it is a neighborhood loved by its residents for its vast cultural options and its abundance of open outdoor spaces. Rosindale is conveniently located off the MBTA Orange Line and has several MBTA bus stops. The average rent for a 2 bedroom unit is $2053/month, making it the most affordable neighborhood for 2 bedroom apartments in the entire Boston area. Rosindale is a little under a 30 minute drive and a little over a 30 minute train ride to Downtown Boston.  People that live in Roslindale rave about their community and local home grown shops. Many say they love the less expensive table fare and spirits and we see a lower apartment turnover rate in Roslindale so it seems when people move there they tend to stay for a long time.
Dorchester, Boston, MA
Average Rent/Month for 2 Bedroom Unit: $2082
Search Dorchester Apartments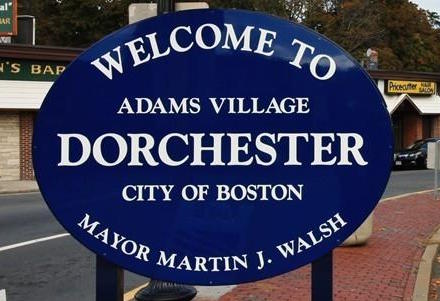 Dorchester is a sprawling, bustling 6 mile neighborhood with its Northern tip bordering South End and South Boston. With the size of the neighborhood, it is sprinkled with hubs of sub-communities involved in fostering culturally diverse and lively areas within the neighborhood. The average rent for a 2 bedroom unit in Dorchester is $2082/month, about 35% cheaper than its neighboring areas of South End and South Boston. Downtown Boston can be accessed from Central Dorchester via the MBTA Red Line or by a car in about 15 minutes.  Dorchester has some pockets of great deals and many people can't believe the value they can get.  Some of the most renovated apartments are often close to transportation lines and overall parking is a lot easier to find or obtain than being in Boston proper.
Mattapan, Boston, MA 
Average Rent/Month for 2 Bedroom Unit: $2117
Search Mattapan Apartments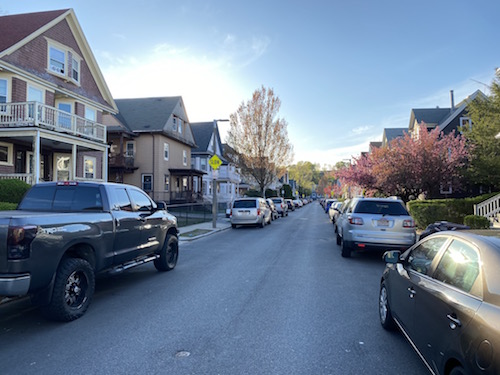 Mattapan is a niche neighborhood, sandwiched between Rosindale and Dorchester. The neighborhood of Mattapan offers an urban/suburban paradise, with the average cost of 2 bedroom units running at $2117/month. Although a little pricier than Rosindale on its western border and Dorchester on its Northeastern border, Mattapan offers a charming experience for residents, filled with local coffee shops, parks, and even a local neighborhood trolley. It takes about 20 minutes to get to Downtown Boston by car from Mattapan, and roughly 40 minutes by train lines, including the MBTA Orange Line and MBTA Needham Commuter Line.
Hyde Park, Boston, MA
Average Rent/Month for 2 Bedroom Unit: $2142
Search Hyde Park Apartments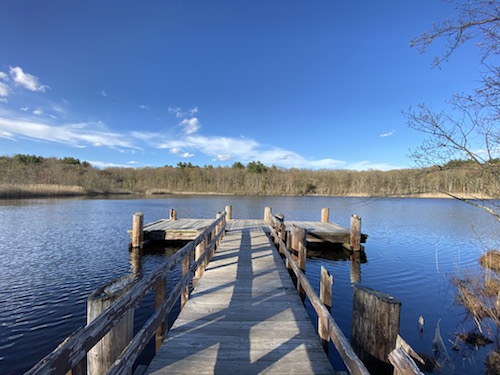 Hyde Park is the southernmost Boston neighborhood, about a 30 minute drive or v 45 minutes train ride via the MBTA Orange Line or MBTA Fairmount Commuter Line from Downtown Boston. Hyde Park is one of the most suburban feeling neighborhoods in the Boston area, full of open green space and parks. On average, a 2 bedroom unit in Hyde Park runs at $2142/month, with generally a little more space than other neighborhoods.  If you are working or prefer to head a little bit South for a job or pleasure it offers great access points to both Route 24 and 3 South.
Fort Hill, Boston, MA 
Average Rent/Month for 2 Bedroom Unit: $2217
Search Fort Hill Apartments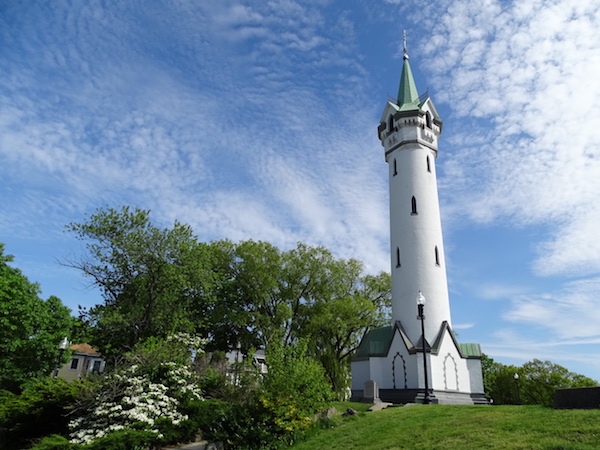 A historic hub of the Boston area, Fort Hill is less than .5 square miles. Although technically recognized as the historic district of the Boston neighborhood of Roxbury, changing local real estate trends distinguish Fort Hill separately. The average cost of a 2 bedroom apartment in Fort Hill is $2217/month, making it about 10% more expensive than 2 bedroom units in Roslindale, but less expensive than the cost per month of 2 bedroom apartments in Boston. Fort Hill is only a 10 minute drive from Downtown Boston.  It's also located close to the MBTA Orange line, which provides residents train fare to Downtown Boston in less than 30 minutes. Fort Hill is one of the best deals for 2 bedroom apartments in Boston for residents seeking a neighborhood that provides generally larger sized apartments and even some decent sized back yards that are in walking distance and/or a quick ride to hotspots near Downtown Boston.
Use Boston Pads to Find Affordable Housing in a Neighborhood You'll Love!
As you can see there are still plenty of great neighborhoods in Boston where you can find great affordable apartments.  By utilizing our tools like our rent calculator and our Boston apartment search service, you'll be able to find your ideal apartment within your budget in a great neighborhood.  You can even find great deals on rooms by searching our database of Boston rooms for rent or signing up for our roommate matching service.  We have it all under one roof here on BostonPads.com.
Tags: