Top 5 Two Bedroom Apartments in East Boston
Two bedroom apartments in East Boston have become particularly popular over the past year. Whether you are looking to live with just one roommate now, or are now in need of a spare room to use as an office, consider the options listed here. Keep in mind, finding an apartment to call home is not easy, but with the right agent it can be much simpler. These are the top 5 Two Bedroom Apartments in East Boston for 2021.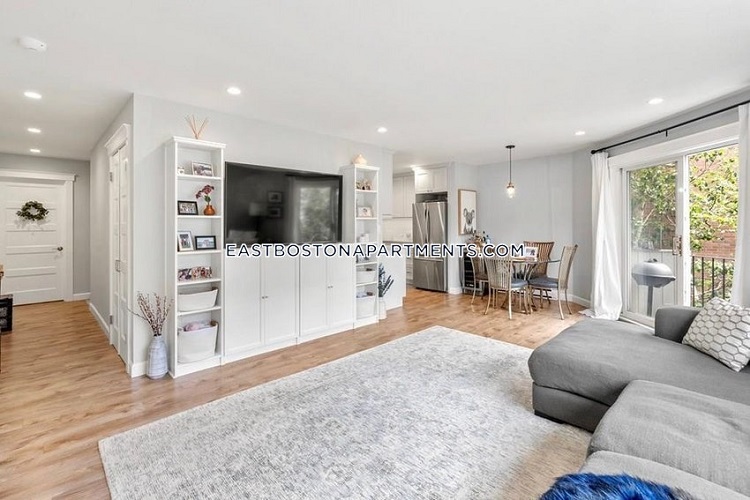 2 bedroom, 1 bath
$2,500.00 /Month
Available NOW
This gorgeous, well- lit living room belongs to a two bed, one bath unit on Webster Street near Jeffries Point. There's a newly installed laundry in-unit, for the tenants' convenience. This unit's modern kitchen is a dream, featuring new Samsung stainless steel appliances, including a dishwasher and range. Enjoy the privacy of a front porch and an incredibly spacious rear balcony. An off-street parking space is included in the rent. All this only 5 minutes from Maverick Square? You don't want to miss out on this amazing opportunity.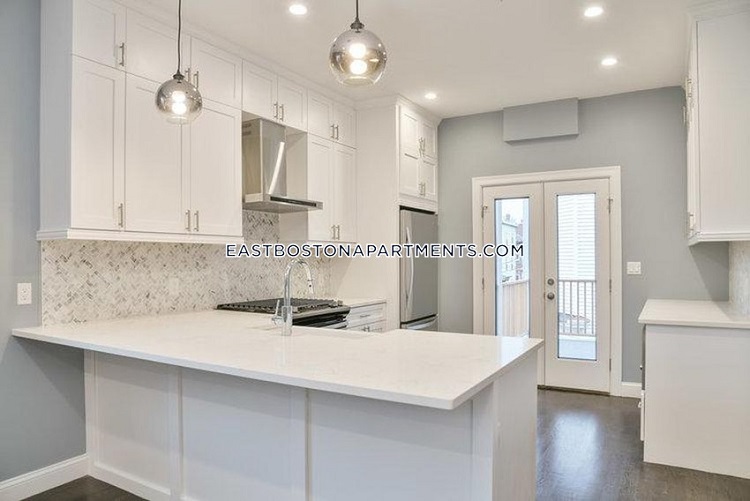 2 bedroom, 1 bath
$2,800.00 /Month
Available 6/1
This two bed, two bath is seconds away from the city's most delicious menus in Eagle Hill. Only a few minutes away from the Blue Line, coming home from work becomes the fastest part of the day for those using public transportation. Enter the apartment into a large open room with high ceilings carved with an all white trim. Each room also boasts gleaming mahogany hardwood floors. You won't want to miss this unit with all white marble countertops, stainless steel appliances, and beautiful recessed lights. The private back porch is the perfect place to take a breather and end the day right. Call us today to check it out!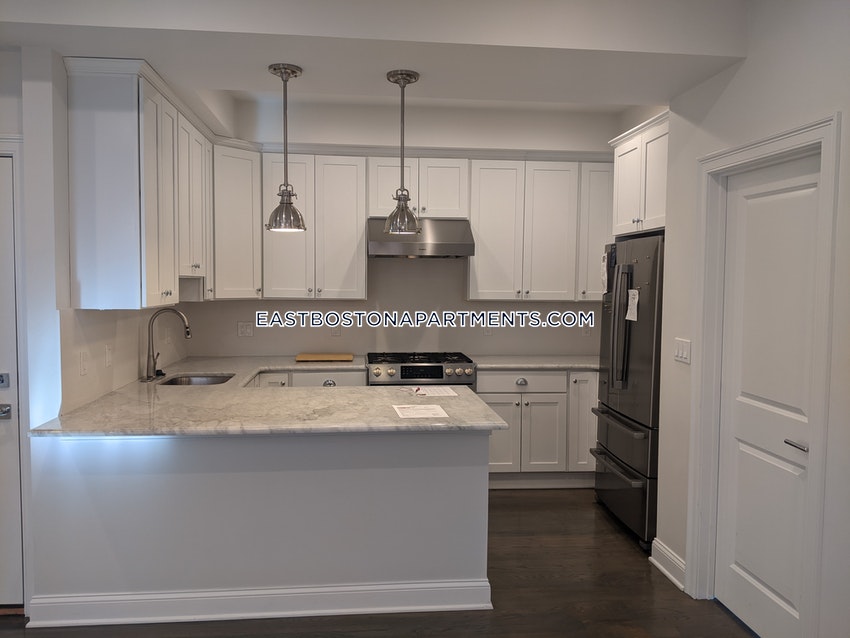 2 bedroom, 2 bath
$2,375.00 /Month
Available NOW
Fall in love instantly when you come see this two bed, two bath apartment in East Boston. This unit features a newly polished hardwood floor, a modern in-unit laundry system, and a comfortable central AC system. The kitchen is strengthened with granite countertops, stainless steel appliances, and a dishwasher. Feel free to bring all of your extra items as this place is equipped with tons of storage. The unit considers pets, so make sure to apply if you and your furry companion are interested in the space. Located only seconds away from Maverick square, this unit is a steal. Do not miss out!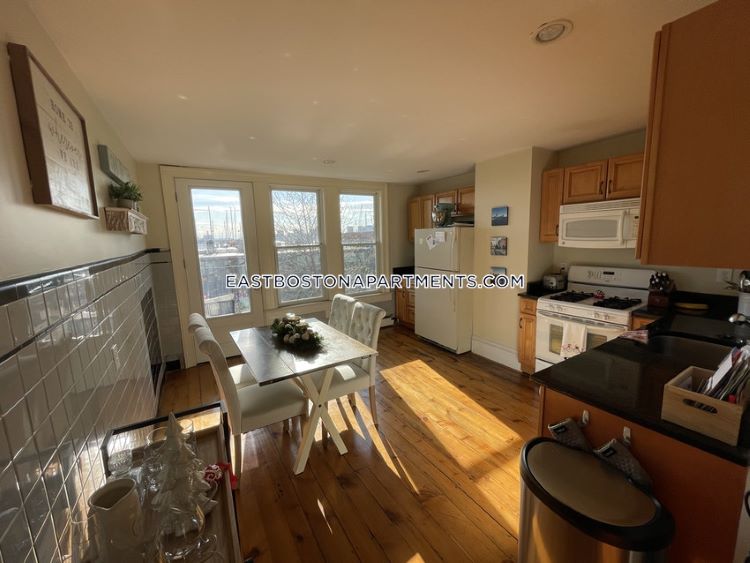 2 bedroom, 1 bath
$2,300/ month
Available NOW
Enjoy amazing views of the city and its breathtaking waterfront any time of day. This two bed, 1 bath is minutes away from the Sumner Tunnel connecting East Boston to the heart of Boston. Saving time on your commute to work is helpful, and so is saving time on chores. This unit is equipped with a fantastic in-unit laundry system. It also features a dishwasher and disposal for your convenience, in an amazing eat-in style kitchen. The beautiful hardwood floors and spacious high ceilings lead to an amazing backyard, perfect for enjoying in the summertime. This unit also includes heat and hot water with your monthly rent. Save time and money by calling us about this unit now!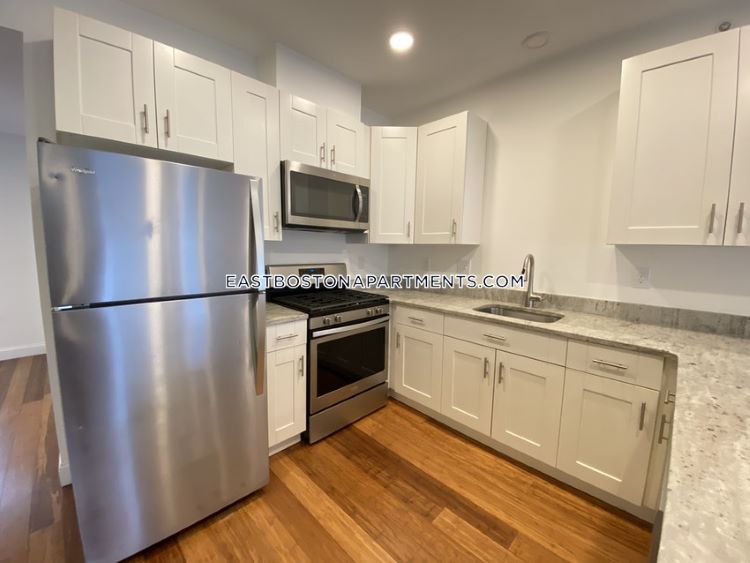 2 bedroom, 2 bath
$2,800/ month
Available NOW
Many apartments fall short of providing renters with an adequate living space. Living in the city usually means compact hallways and enclosed rooms, but not for this unit. This unique unit has 9 foot high ceilings and wide living areas. The porch in this unit is beautiful and private. The kitchen is styled with granite countertops and stainless steel appliances. Throughout the apartment you'll find gorgeous bamboo floors. The bathrooms are newly renovated with white shaker cabinets. Public transportation is minutes away in Maverick square, but garage parking is included to add to the conveniences. Let's not forget about the in-unit laundry! Take advantage of this NO BROKER FEE unit now!
We Have the Most Two Bedroom Apartments in East Boston
Deals for renters are available all over the city, but East Boston has some of the best units on the market. Whether you're looking to have a roommate, or an office to comfortably work remotely, these 2 bedroom apartments in East Boston are spacious, modern, and priced to rent quickly. No matter your move in date, we have the most options. Check out our other East Boston Apartments or contact us directly to discuss!