10 Mistakes To Avoid In Your Boston Apartment Renovation
Planning a Boston apartment renovation can be incredibly stressful for most landlords and property owners. From choosing the right projects to deciding on the finishing touches, there's a lot that can go wrong. You need to ensure that the money you're spending will be worth it compared to the increased rent that you will receive. You also need to make sure that the project won't take too long. The longer the Boston apartment renovation takes to complete equals a loss of rental income. The bottom line is that you need to plan and be properly prepared for everything that could come your way. Otherwise, the project could easily go over budget and exceed the initial timeline. The following information will provide you with the top ten (10) mistake to avoid in your Boston apartment renovation.
Lacking A Clear Vision
The foundation of a successful Boston apartment renovation is having a clear vision for the project. You should know ahead of time what you want your overall layout and rooms to look like after they're renovated. Changing your mind during the renovation is costly and time consuming. Creating a detailed plan of your vision will go a long way in keeping everything on track. It's also a smart idea to provide your contractor/remodeling company with a full scope of the work upfront. That way they'll be able to give you a far more accurate estimate. You should also have an emergency overage plan of 10 percent just in case you run into delays and or see things that you couldn't anticipate. Over years of development, you will begin to notice that there are unexpected findings or discoveries along the way that make you develop the property differently. Sometimes these discoveries actually make the apartment significantly better. Boston real estate is incredibly competitive so every advantage you find, even if you have a spend a little bit more, can bring in better returns over the long haul. Therefore, it is important you have a clear vision but also allow yourself some wiggle room in your budget especially if you can drive your rent higher or make the apartment in Boston far more appealing.
Rushing Through The Design Phase
Most landlords/property owners who decide to take on a Boston apartment renovation are eager to get the project underway. They know that the improvements will lead to a higher level of rental income. They also know that the sooner they start the project the sooner it will be completed. However, it's never a good idea to rush through the design phase in order to begin the renovation phase. That means you shouldn't make any quick decisions regarding the layout or functionality of the space. Give careful thought to the design aspects that your tenants will appreciate. It's not about what you want or your personal taste. Remember that the renovation is based on business decision not a personal one. Go with the tasteful designs and start looking for features that people are craving as we approach 2022. Many times if you are completely renovating an entire three family apartment building, you could be looking at 6 months or longer to fully permitted and get your certificate of occupancy. If you see new trending lighting or the latest technologies in terms of thermostats or other factors, it is probably worth your time to put them in if you have the budget.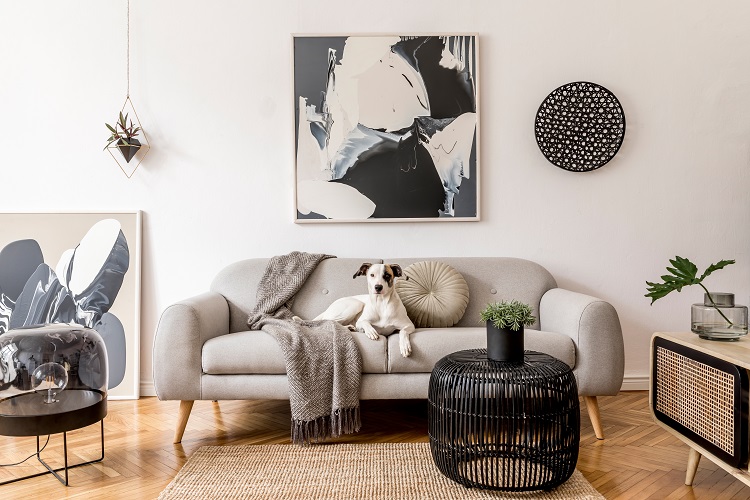 Choosing A Trendy Design
A Boston apartment renovation is the perfect way to update the appearance and function of your rental unit. However, it's important to ensure that you go with a timeless look instead of a trendy design. That way it will stand the test of time. Potential tenants will want to rent the apartment for years to come. That's why you should stick to a neutral color scheme. A classic design will keep your apartment looking up to date for longer. It's vital to keep a timeless design mixed in with the latest technologies that will often times give your Boston apartment that winning edge that gets your apartment rented first or for a higher monthly price.
Hiring The Least Expensive Contractor/Renovation Company
When it comes to hiring a contractor/renovation company for your Boston apartment renovation you need to remember the following….
Like most things in life, you will typically get what you pay for. So, if you hire the contractor with the lowest quote, you may find that they do the worst job. For example, they may cut a lot of corners in order to come in at a lower price than their competitors. You're at risk of spending a lot of money only to have the job come out badly. Sloppy work and cut corners show up in the end results. The intent of the renovation work is to upgrade your rental unit. That way you can charge a higher monthly rent. Hiring a quality contractor that will do a great job should be part of the investment. Quality contractors are not typically the cheapest. However, they will do a better job and save you a ton of stress. Seek contractors with a long track record of success. Great contractors are happy to give you three references from local Boston landlords that can talk about timing, budget and quality of work. Be leery of any contractor with an out of state corporation with few references.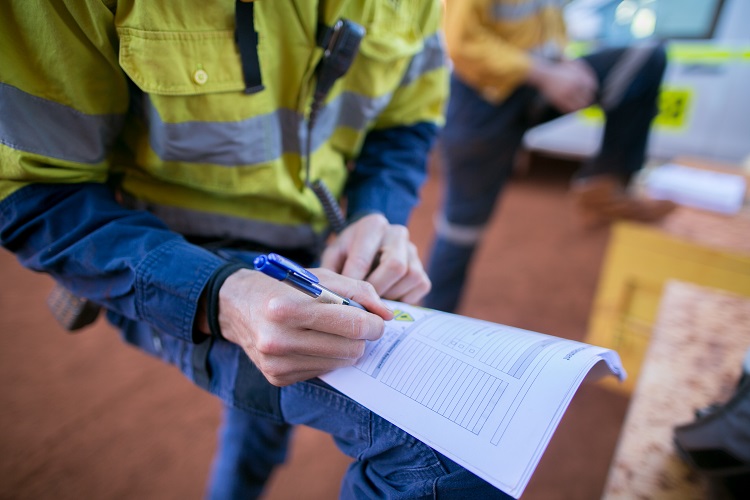 Failing To Apply For The Necessary Construction Permits
A great deal of landlords/property owners make the mistake of assuming that the contractor will apply for the construction permits. Although some include that task in the estimate/bid, not all contractors do. In fact, not all contractors are willing to apply for the construction permits. You need to ask the contractors during the interview phase. You also need to be prepared to pull the construction permits yourself if the contractor won't do it. Any property owner can apply for the necessary Boston apartment renovation construction permits at City Hall.
Setting A Low Budget
When you're planning a Boston apartment renovation it's important to set a realistic budget. That way you will have a much greater chance of actually sticking to it. Do not lowball the budget in order to attempt to save money. That can easily lead to the use of lower quality materials. In most cases those lower quality materials will need to be repaired or replaced sooner rather than later. They will also make the end result look cheaper. Set realistic expectations and stick to them. It basically comes down to a balance between your initial plan and your actual budget. Once you have a realistic renovation budget in hand, add 10-15% on top to cover any contingencies/overages.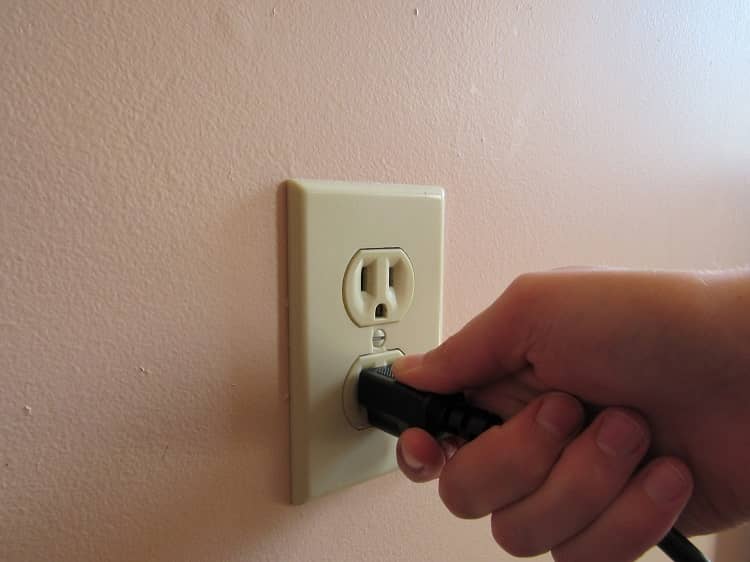 Failure To Install Enough Electrical Outlets
Many landlords/property owners forget that tenants are attached to their electronic devices. People need more electrical outlets than they did even a decade ago. If you're planning a Boston apartment renovation, it's important to include plenty of places where your tenants can plug in. Do not forget to install multiple electrical outlets for home offices. You also need to remember to install electrical outlets at counter height in the kitchen for kitchen appliances. Although you may feel like you're going overboard, no tenant has ever said that there were too many electrical outlets in the apartment. You also want to put in bigger breaker boxes to anticipate for future demands. Each year we see bigger and bigger TV's and more electronics equipment throughout nearly all Boston apartments and we notice more tenants than ever walking around and counting outlets. Bottom line, don't skimp on electrical outlets and charging stations.
Omitting Energy Efficient Features
If you're planning a Boston apartment renovation, it's important to include some energy efficient features. However, many landlords/property owners either forget about this or skip it altogether. Some of your budget should go towards items that will help you save on the monthly energy bill. This holds especially true if you're including heat and hot water as part of the monthly rent. You can save hundreds of dollars each year by adding foam insulation in the walls and around the water pipes. You can save even more money by replacing old, leaky windows. With energy prices on the rise, being efficient and keeping the bills lower goes a long way with your tenants staying longer in your Boston apartment.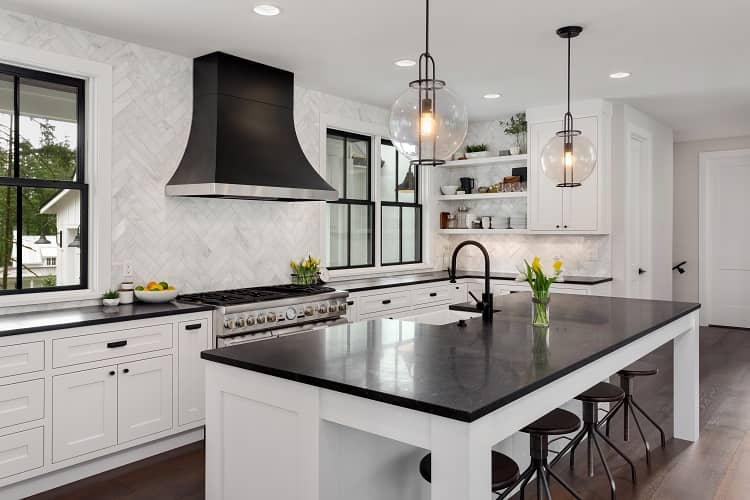 Overspending On The Kitchen
Many landlords/property owners who plan a Boston apartment renovation rehab the kitchen. This is due to the fact that the kitchen is one of the first things potential tenants look at. In fact, the kitchen can set the tone for the entire apartment. Although you should plan to spend a large portion of your renovation budget on the kitchen, it's important not to overspend. For example, you don't need to purchase the most expensive appliances, cabinets, and countertops to make it look great. You can actually buy attractive and high-quality appliances, cabinets, and countertops on sale. Staying in the mid-range level of fit and finish is the smartest long term route, remember after all it is an apartment rental in Boston. You are going to see wear and tear, get used to it, so spend but don't overspend. It's a better mathematical formula to just replace mid-range refrigerators and dishwashers every seven to ten years than spend a lot more and hope for 10-12 year range.
Making Kitchen Design More Important Than Function
Kitchens are so important that we're going to talk about them twice. When investing in a Boston apartment renovation you need to ensure that the function is more important than the design. For example, a butcher block, made with extravagant materials, may be an eye-catching focal point. However, it's simply not worth it if the feature takes up too much floor space. You should also utilize materials that will stand the test of time. Although wood floors may look great in the kitchen, beautiful ceramic tile floors will certainly last longer. There's no doubt that kitchen aesthetics are incredibly important. However, the remodeled kitchen in your rental unit needs to last. You also have to be realistic and never forget it is an apartment rental and not your own personal property so there is simply going to be more wear and tear than if it was your own house. Once you are comfortable with that that fact, you will be a more effective Boston landlord because you will continue to develop more bullet proof properties and you will over time anticipate and see problems in advance.
Contact Us Today!
If you have any questions or need help finding a tenant for your Boston apartment, please contact Boston Pads Today. We are your Boston real estate specialists. We look forward to working with you.
Tags: