10 Outdated Designs to Avoid in Your Boston Home
Boston's rich history is impressive, and the old cobblestone roads have plenty of timeless charm. However, while old may translate into charming in the streets of Boston, it isn't what you want when it comes to home décor. Your Boston home should reflect your personal style, but it's important not to make permanent decisions based on temporary trends that will soon be considered outdated. You should also consider that if you decide to sell, you want to make sure the home appeals to as many buyers as possible. In either scenario, updating design elements that are making your Boston home look out of style is key.
Here are ten (10) outdated designs to avoid in your Boston home according to interior designers.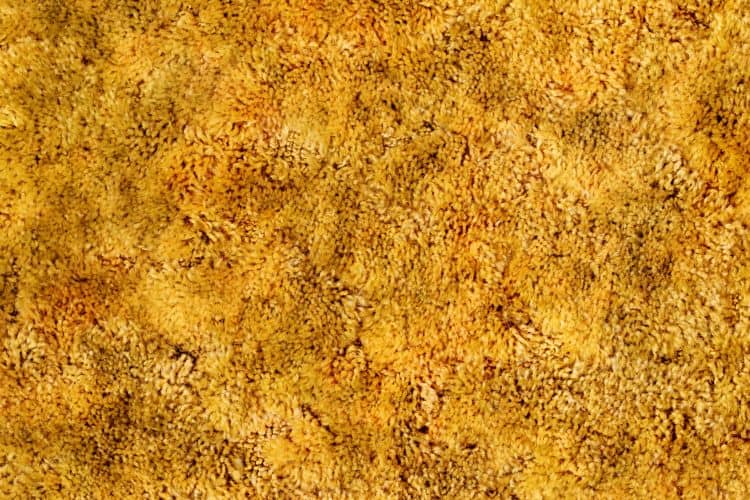 Shag Carpet
One of the things that the 1970's is known for is shag carpeting. It's almost a cliché. If your Boston home has shag carpet in any of the rooms, it will make your entire place feel outdated. The good news is that replacing your carpeting is a fairly simple and cost-effective home improvement project. This holds true even if you need to hire a professional company to install it for you. You will also find that new carpet or hardwood floors are a lot easier to take care of compared to the old shag carpeting.
Macramé Plant Hangers and Wall Hangers
Macramé is a crafting technique that utilizes knots in order to create various types of textiles. It was incredibly popular during the 1970's as well, when a great deal of people purchased plant hangers and wall hangers made of this stuff. These outdated design elements scream of the 1970's. It also makes your Boston home appear as if it is stuck in the old days. Purchase some modern plant and wall hangers instead!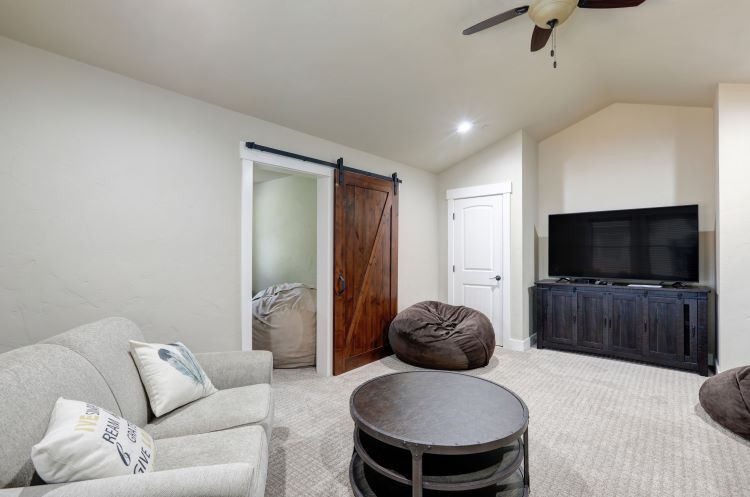 Barn Doors
Barn doors began to appear in homes across the country as part of the modern farmhouse movement. Perhaps you have a barn door in your Boston home. They were used as garage doors, closet doors, and even as room dividers. However, professional designers are now moving away from the farmhouse movement because it has been completely overdone- making barn doors feel like a faded design element. In addition, sliding barn doors are not practical. They do not create a seal between your walls and the door. That's certainly not a good feature when it comes to blocking out light sound, and odors.
Single Color Interiors
At one point in time single color interior were all the rage. It certainly made it easier to paint the walls. Although this concept may work for apartment owners, it's completely out of style for your Boston home. If you have single color interiors, such as all white, all gray, or all pink to name a few, it's time to re-paint. You should utilize multiple colors that create depth. Of course, the color scheme should only be with tones that actually go together.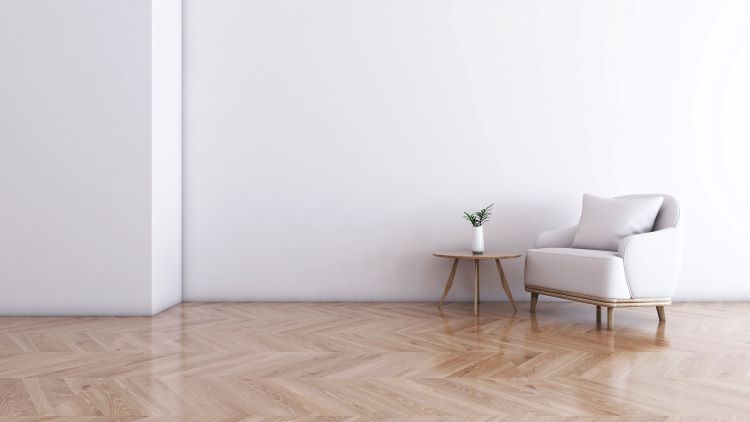 Ultra-Minimalism or Ultra-Maximalism
The ultra-minimalism concept of home decoration is out of style. So is the ultra-maximalism theory. If you have incorporated either in your Boston home, it's time to make a drastic change. This is due to the fact that balance is now in style. That means people no longer want too much, or too little regarding the design elements in each room. They want the right number of colors, furniture, and accessories to make their house feel like home.
Oversized Desks
Oversized desks were all the rage a few years back. It basically followed "the bigger, the better" concept. However, oversized desks are now obsolete. Unless you happen to have a humongous, dedicated office space in your Boston home, that is. The bottom line is that an oversized desk is not practical to work with, particularly in a small apartment. This holds especially true if it takes up most of the space in a room that's not a dedicated office. If you feel like you need to climb around your desk to get to your chair, then it's too big.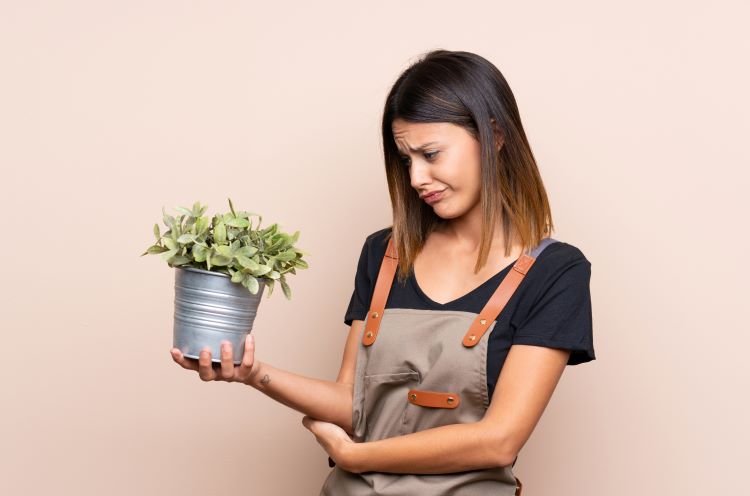 Plastic Plants
Let's face it. For the most part, plastic plants are tacky. When they were first invented many years ago, people appreciated the convenience. They didn't need to be watered and placed in the perfect spot with just enough sun. Consumers were willing to sacrifice the fact that they didn't exactly look like the real thing. However, we've come to realize something in recent times. Real plants not only look much nicer, but they can also purify the air in your Boston home. If you still have plastic plants, it's time to replace them with the real thing.
Tile Countertops
Although tile countertops are an upgrade from the old Formica look, they are completely out of style these days. Both renters and homebuyers are looking for stone, especially in the kitchen of your Boston home. Replacing your tile countertops with granite or marble is a big project. However, if you want to get top dollar for your property it's something to consider. In addition, tile is hard to clean and completely impractical in terms of upkeep.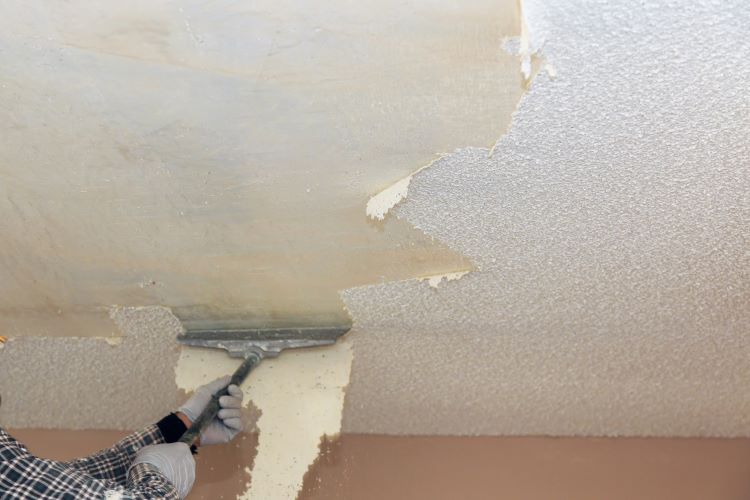 Popcorn Ceiling
Fifty plus years ago, popcorn ceilings were all the rage. The spray on technique was far less expensive to install. They also covered up imperfections in older plaster ceilings. However, these days the old ceiling trend tends to make the style of your Boston home look old and cheap. Yet, many properties in the city still have popcorn ceilings. If you happen to be in that category, it's a real turn off for prospective homebuyers and or potential tenants. Please note that popcorn ceilings should only be removed by professionals. Otherwise, you can cause damage to yourself and or your Boston home.
Wood Paneling
Wood paneling is yet another design element that dates back to the 1970's. It became popular because it's incredibly easy to install and doesn't need to be painted nearly as often as sheetrock. However, it looks cheap and makes the space in your Boston home look a lot smaller. Wood paneling certainly does not say modern city apartment if you plan to rent your Boston home to a tenant. Unfortunately, some Boston properties still contain wood paneling. If you still have it in your home, replace is as soon as you can.
In conclusion, there are some rather simple things you can do to update your Boston home. You certainly don't need to live with the outdated designs as listed above. Explore Boston Pads for more information. It's geared towards property owners, buyers, sellers, renters, and real estate investors. In short, the Boston Pads Real Estate Portal can help with any real estate needs you may have.
Tags: