55 Things To Upgrade Your Boston Apartment That Do Not Cost Much Money
So, you've moved into your Boston apartment. Now it's time to make the place your home. However, it doesn't make sense to spend a lot of money doing so. You don't own your Boston apartment. You're not going to live in it forever. That makes it a bit challenging when it comes to customizing the unit. In addition, the vast majority of leases do not allow you to make any permanent changes. The good news is that you don't need to break the bank or your risk lease agreement. So, without further ado, here are 55 things to upgrade your Boston apartment that do not cost much money. As a note, you should always check with your landlord or property manager about making changes to your rented Boston apartment.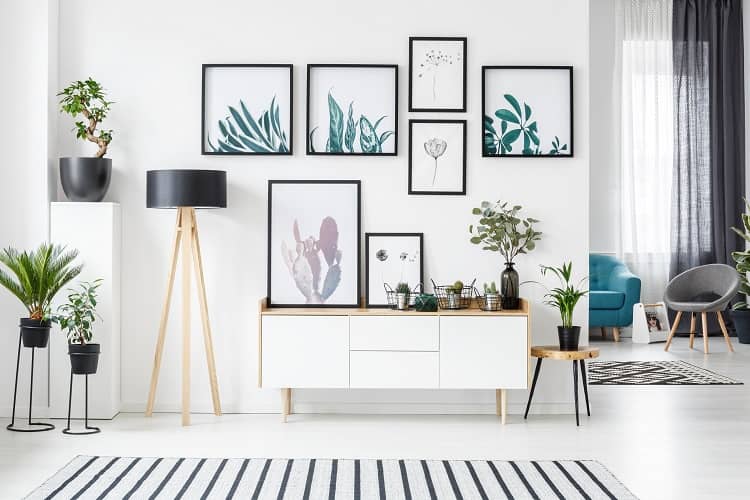 Upgrade Your Walls Without Spending a Lot of Money
1: Hang Some Artwork on The Walls
You can easily renovate any plain looking wall in your Boston apartment into an artful display in a matter of minutes.
2: Create A Statement Wall
Apply some colorful wallpaper or paint to an empty wall in order to turn it into a main focal point.
3: Install A Few Floating Shelves
Floating shelves not only look modern and sleek, they're also the perfect way to gain some vertical space in your Boston Apartment.
4: Cover The Walls With Tapestries Or Fabrics
A tapestry or some fabric will add a dramatic touch to any of the walls in your Boston apartment.
5: Hang Removable Wallpaper
You can change the look of your walls without worrying about your lease with removable wallpaper.
6: Hang Paintable Wallpaper
If you're not allowed to paint the walls of your Boston apartment hang some removable and paintable wallpaper.
7: Cover Ugly Wall Tile with Tile Stickers
Tile stickers are the perfect temporary solution to cover ugly wall tile in your kitchen and or bathroom.
8: Upgrade Your Kitchen Backsplash with Peel And Stick Material
This is like tile stickers and works great to cover an ugly backslash in the kitchen of your Boston apartment.
9: Create Decorative Wall Art with Washi Tape
This versatile tape is easily removable and comes in a vast variety of colors and patterns.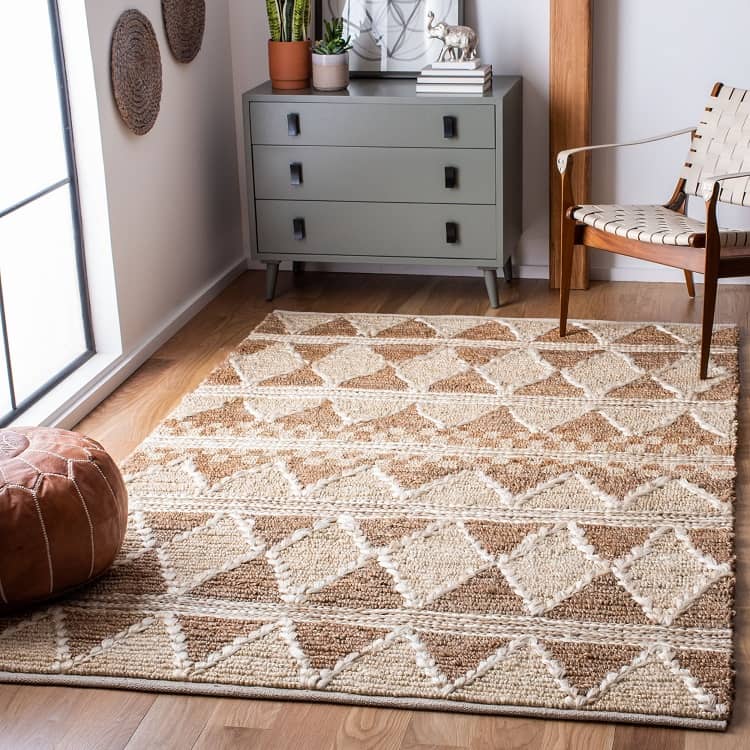 Upgrade Your Floors Without Spending a Lot of Money
10: Install A Floating Floor
Believe it or not it is possible to install and remove a floating floor without ruining the floor under it.
11: Cover an Ugly Floor With Removable Vinyl Decals
You can also cover an old and ugly wood, tile or vinyl floor with vinyl decals.
12: Use Area Rugs
Area rugs are a great way to cover an ugly floor and or add some color to any room.
13: Buy A Colorful Shower Mat
Shower mats are an easy and affordable way to add some color to the bathroom in your Boston apartment.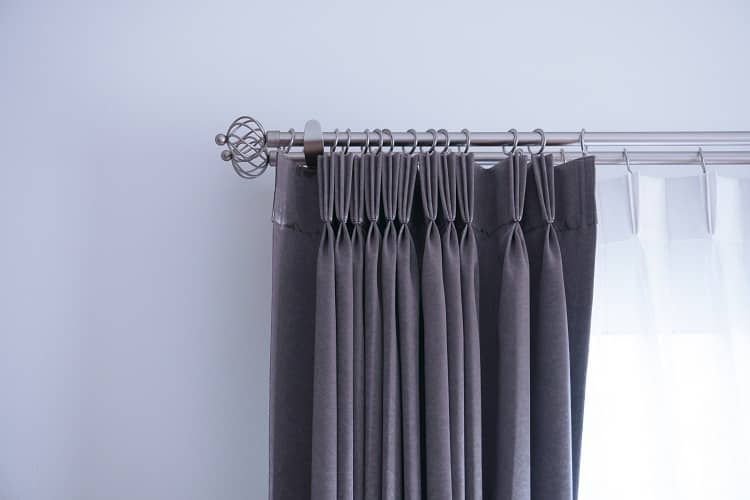 Upgrade Your Window Treatments Without Spending A Lot Of Money
14: Hang Some Curtains
Chances are that your Boston apartment could use some new curtains.
15: Cover the Blinds With Roman Shades
Roman Shades add a nice touch to any Boston apartment. You can even make them yourself.
16: Change the Shades
If the shades in your Boston apartment are old and ugly you can change them with ease.
Upgrade Your Lighting Without Spending a Lot of Money
17: Switch Out the Overhead Light Covers
Switching out the old overhead light covers can go long way in modernizing your Boston apartment.
18: Replace the Bathroom Vanity Lights
Nothing screams 1970's more than those old bathroom vanity lights.
19: Install Task Lighting Underneath the Kitchen Cabinets
Task lighting is an easy and cost-effective way to modernize the look and feel of your kitchen.
20: Install A Ceiling Fan
Ceiling fans serve two (2) functions. They provide great lighting and help spread around the air.
21: Purchase Some Floor Lamps
Floor lamps are cost effective. They're also a great way to light up your Boston apartment.
22: Purchase A Desk Lamp
A stylish desk lamp can help light up an area and add a bit of style to the room.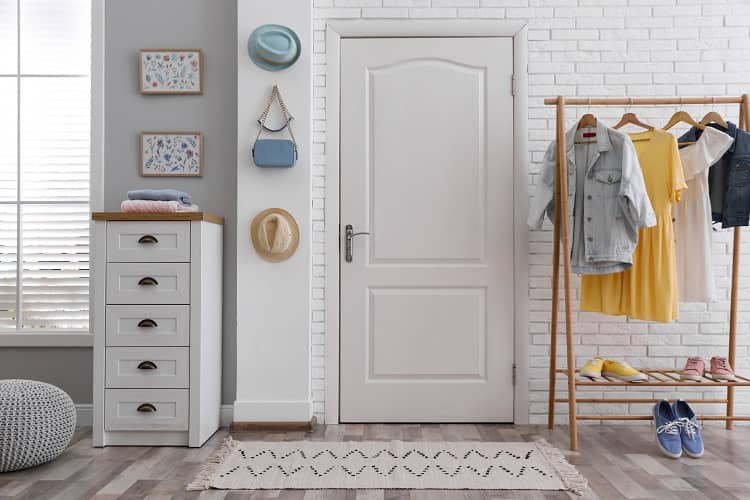 Upgrade The Function of Your Space Without Spending a Lot of Money
23: Add A Lean in Style Bookshelf
Try A lean in or ladder style bookshelf. They look cool and don't take up a lot of floor space in your Boston apartment.
24: Purchase A Bar Cart
A bar cart can easily transform a crowded corner into useful space.
25: Add Some Furniture Pieces
A few pieces of furniture can go a long way in your Boston apartment. You can even shop at secondhand shops.
26: Update Your Entryway
Add some hooks on the entry wall to hang your keys and or hats in order to update the entry of your Boston apartment.
27: Swap Out the Kitchen Faucet
You can modernize the look and function of your kitchen with a new faucet.
28: Replace the Shower Head
Your Boston apartment probably came with a basic showerhead. Replacing it will make you feel like you're at a spa.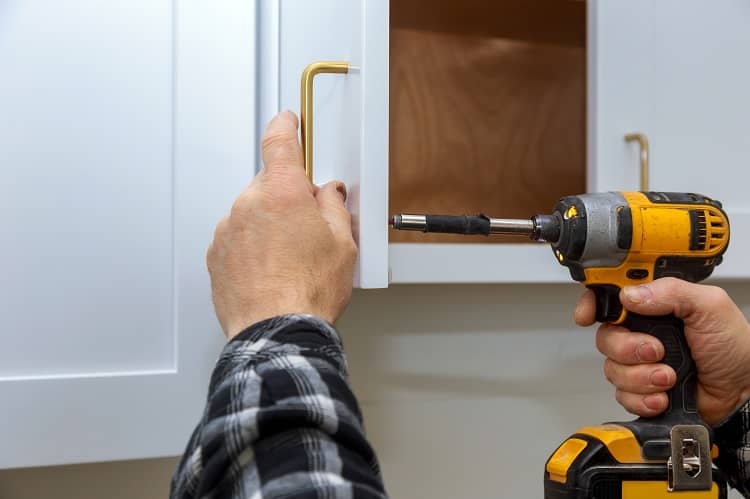 Upgrade Your Hardware Without Spending a Lot of Money
29: Change the Knobs And Handles On The Kitchen Cabinets
New knobs and handles can go a long way in updating the style of the kitchen cabinets in your Boston apartment.
30: Swap Out the Doorknobs
Refresh your space with some new doorknobs. Believe it or not it can change the look and feel of your Boston apartment.
31: Install A New Toilet Seat
Installing a new toilet seat will make your bathroom look nicer and make you feel better as well.
Upgrade The Eyesores Without Spending a Lot of Money
32: Remove the Kitchen Cabinet Doors
If your cabinet doors are too ugly to deal with simply remove them. Open shelves are a new kitchen trend anyway.
33: Hide Wire Shelves with A Shelf Shroud
Wire shelves are just plain old ugly. You can purchase shelf shrouds to cover them up.
34: Build A Custom Cabinet to Cover The Radiator
Does your Boston apartment have one of those old and ugly radiators? If you're a bit handy you can build a custom cabinet to cover it or have someone else make it for you.
35: Cover Old and Ugly Countertops With Contact Paper
Contact paper has come a long way in recent years. You can even create the look of granite or marble.
36: Cover an Old Or Ugly Refrigerator With Removable Wallpaper
You can use removable wallpaper on your fridge to match the walls or create an entirely different design.
37: Give Your Kitchen Appliances the Stainless-Steel Look
Stainless steel style contact paper can go a long way in upgrading the appearance of your kitchen appliances at your Boston apartment.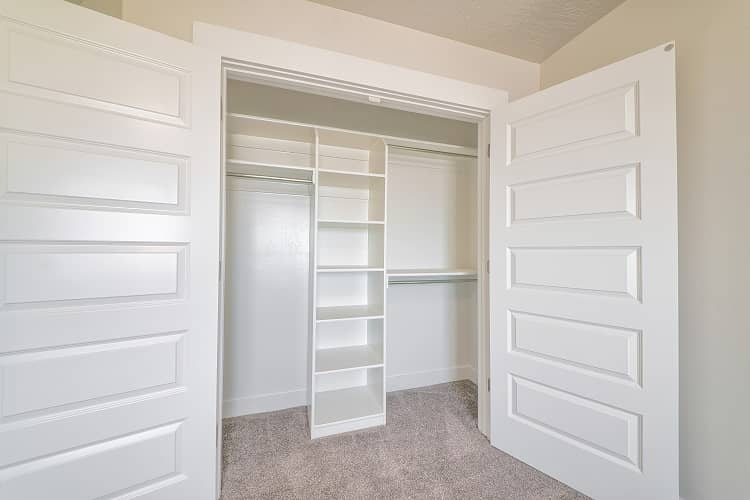 Upgrade The Storage Space Without Spending A Lot Of Money
38: Use A Tension Shower Curtain Rod in Your Closet
If your closet only has wire shelving, you can easily install a tension shower curtain rod to make it easier to hang things.
39: Use Stackable Plastic Drawers Under the Sink in Your Bathroom
Stackable plastic drawers will enable you to take full advantage of all that space underneath your bathroom sink.
40: Hang A Shoe Organizer on The Back Of A Door
You will find that there are many things besides shoes that you store in it.
41: Hang Over the Door Shelving
You can store a great deal of items on your door.
42: Utilize A Shelf Riser to Create More Space
Shelf risers are a great way to stack dishes in the kitchen of your Boston apartment.
43: Utilize the Sides of Your Refrigerator
If you can access the sides of your refrigerator then you can hang and or store anything magnetic on them.
44: Old Army Trunks Make Great Coffee Tables
They not only look cool, but you can store a lot of stuff in a trunk.
45: Store Things in Stylish Baskets
Stylish baskets can spruce up any room. They also provide you with a great storage opportunity.
46: Store Things Under Your Bed
You can create even more space by adding bed risers.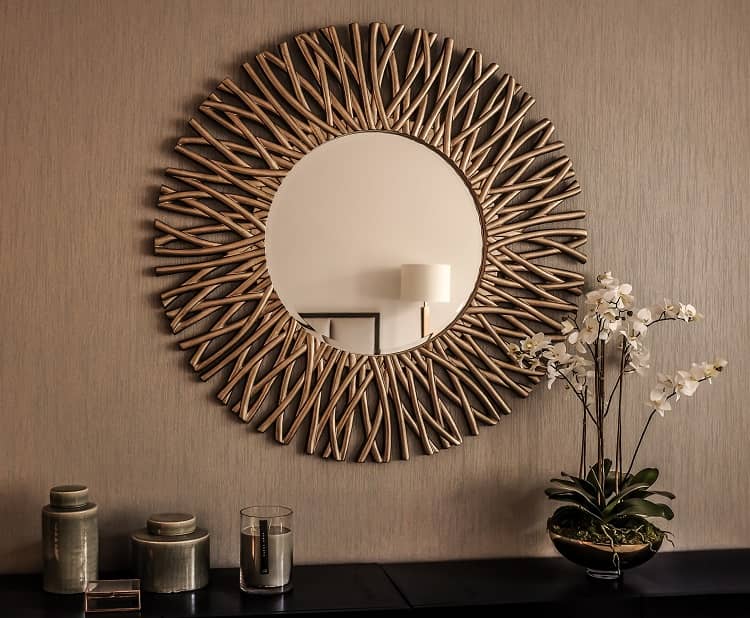 Create The Illusion of More Space Without Spending a Lot of Money
47: Use Neutral Colors
Use neutral tones and colors to make small spaces look larger.
48: Use A Cool Looking Room Divider
You can create more space by dividing the area. This will come in particularly handy if your Boston apartment is a studio unit.
49: Hang A Few Mirrors in Each Room
Mirrors are an easy way to make your Boston apartment feel bigger.
Accessorize Your Space Without Spending a Lot of Money
50: Buy A Bunch of Throw Pillows
Throw pillows can be used to help decorate just about any room in your Boston apartment.
51: Buy Some Throw Blankets
Throw blankets have the same effect as throw pillows. You can get a bit wild with the colors and patterns.
52: Skip the Headboard in Your Bedroom
You don't need an expensive headboard to make in impact in your bedroom. Try A cool headboard decal instead.
53: Add Some Plants
Plants will add various colors and textures to your Boston apartment.
54: Update the Planters and Pots
If you already have plants, then update the planters and pots for a new and updated look.
55: Change the Switch Plates
Accessorize you Boston apartment by upgrading to brass or colorful switch plates.
Please check out the Boston Pads information portal for all your real estate related needs. www.BostonPads.com.