How To Remodel Your Boston Apartment To Improve The Market Value
​As a real estate investor, you certainly want to see your Boston apartment unit or units increase in market value. The good news is that rent prices and vacancy rates are starting to come back to pre-Covid levels. Although we're not 100% there yet, things should be getting back to normal in the near future. While you're waiting it out, you should take a proactive approach. There are some immediate things that you can do in order to increase the market value of your Boston apartment. The intent of this article is to teach you which remodeling projects will actually help you, even increasing the rent if done correctly.
These suggestions can increase the overall value of your property and real estate portfolio. There is an incredibly important aspect that you need to keep in mind before getting started. Remodeling your Boston apartment is a bit different than making improvements to your home. You should only invest in projects that will attract tenants who are willing to pay the increased rent. That means you need to add the amenities that people actually desire in Boston apartments.
Installing upgrades that renters simply don't care about won't help you. Investing money on the wrong things will not provide you with a return on your investment. You need to be careful when spending your money on your rental unit.
So, without further ado, here is how to remodel your Boston apartment to improve the market value.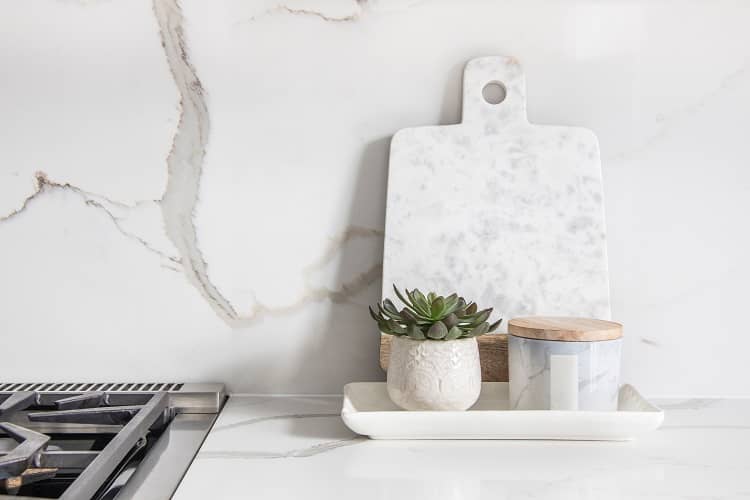 Upgrade The Countertops In The Kitchen And Bathroom(s)
Did you know that the very first thing that your potential tenants are looking for are modern kitchens and bathrooms? That means you need to pay careful attention in those rooms at your Boston apartment for rent. You can start with the countertops in the kitchen and vanity in the bathroom. The plastic laminate ones no longer fly in the current day and age. You need to install ones that are made of solid materials. Investing in kitchen countertops made out of granite, quartz, marble, or slate will go a long way in impressing your potential tenants. There are also some exciting stone alternatives such as acrylic/polyester composites, ceramic tile, and even stained concrete.
Make sure to shop around for quotes to get the best deal for you.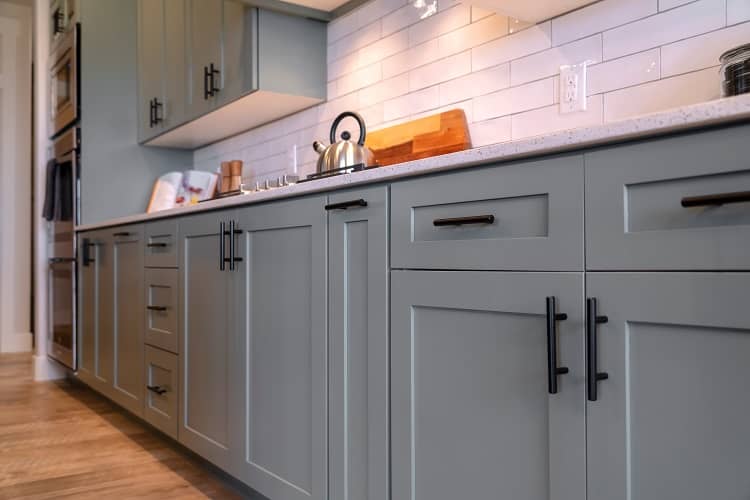 Upgrade The Kitchen Cabinets
Once again, potential tenants who are willing to pay top dollar typically require modernized kitchens. So, if the kitchen cabinets at your Boston apartment are old and or outdated you need to improve them. The best thing to do is invest in brand new ones. That being said, new kitchen cabinets tend to be expensive. This holds particularly true with solid wood cabinets. First and foremost, search around for a deal. Some kitchen stores are looking to move out inventory and will sell you the floor models for a great price.
If you cannot budget for replacing the kitchen cabinets than consider having them refinished or painted. You can also add new hardware to the existing ones. You'd be surprised how far some new and stylish handles and pulls will go in modernizing the cabinets!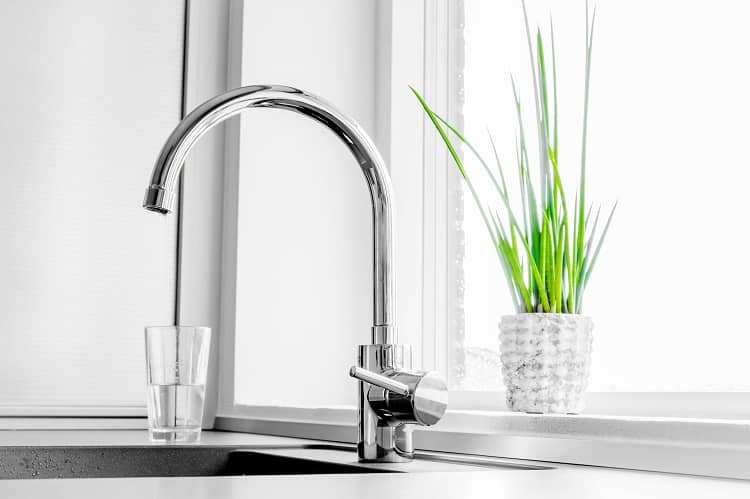 Upgrade The Plumbing Fixtures
Remember when we said that kitchens and bathrooms sell tenants on apartments? In addition to adding new countertops and cabinets you should also have the plumbing fixtures upgraded at your Boston apartment. Kitchen and bathroom plumbing fixtures tend to get old quickly. For example, faucets, sinks, and sprayers may take a beating. That means they typically look old and dingy even if they're not. Once again, your prospective tenants are looking carefully at everything in the kitchen and bathroom(s).
If you replace the countertops and cabinets but fail to replace the plumbing fixtures, it could be a deal breaker for them. In addition, faucets and sinks tend to go out of style. If the plumbing fixtures are close to or over ten (10) years old, they probably should be replaced. Here's a good tip. Shiny chrome is now considered to be standard grade. For a more refined look, go with a brushed nickel, or oil rubbed bronze finish on the plumbing fixtures. Also, stay consistent with whatever finish you choose. When the plumbing fixtures all have the same look and feel it bring balance to the unit.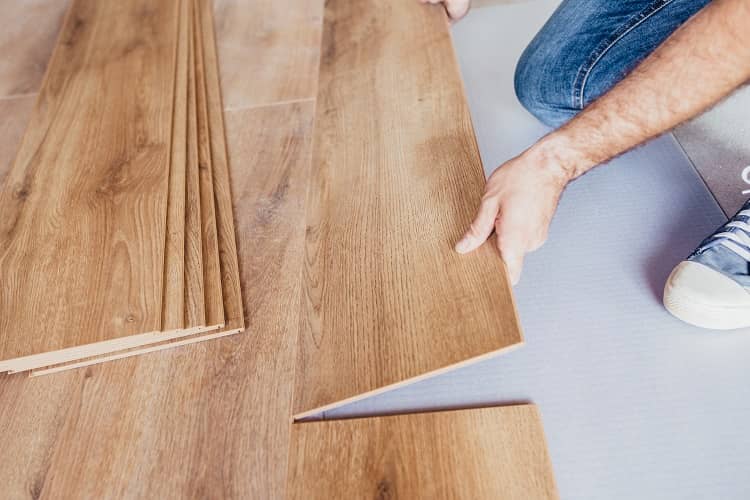 Upgrade The Flooring
Upgrading the flooring is an excellent way to improve the market value of your Boston apartment. Tenants who are willing to pay higher monthly rents are looking for high quality finishes. For example, they probably won't rent an apartment that has linoleum floors in the kitchen and or bathroom. That means you need to replace them with quality stone, tile or laminate flooring. Wall to wall carpeting is also falling out of favor. You should also replace any standard carpet with a nice hardwood floor or even a wood based laminate floor. These types of upgraded flooring options not only look great, but they're also easy to take care of.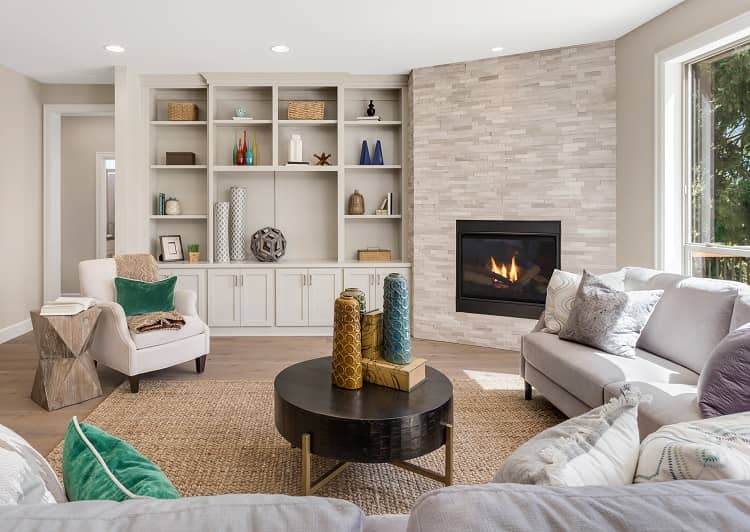 Increase The Storage Space
As you know, storage space can be hard to come by when it comes to rental units. However, it is incredibly important to your potential tenants. If you can increase the storage space at your Boston apartment, you'll have a leg up on the competition. There may not be much that can be done about increasing the square footage. You would need to put an addition on or finish the basement. Yet, there are some small and easy things you can do to increase the storage capacity of your Boston apartment. For example, add built-in shelves in the living room and or bedroom(s). You can also install shelving and hooks on the wall in the entryway. Sometimes small things go a long way.
In conclusion, remodeling your Boston apartment will increase the market value as long as you do it right. It's always a smart idea to utilize Boston Pads for your real estate needs. The Boston Pads real estate portal is far more than a search tool. You will also find a plethora of tips, tools, and valuable information. Boston Pads is your number #1 resource for everything related to Boston real estate and the real estate scene across the city. It's the perfect resource for renters, buyers, sellers, property owners, property managers, and real estate agents. If you've been looking for a one stop real estate source than your search is over. Welcome to Boston Pads!
Tags: