Last Minute Halloween Decorations That Won't Break the Bank
(or hurt your chances of getting your security deposit back!)
Halloween is a tradition that has become as American as apple pie. Entire families, parents and children get dressed in all kinds of costumes and go trick or treating through their neighborhood. The house-to-house procession has become a yearly rite of passage for kids of all ages. Schools, offices and talk shows have Halloween costume contests; party supplies stores get filled with Halloween shoppers, and houses get decorated to look like haunted mansions. The ghostly allure of a well decorated home front is a magnet for trick or treaters, not to mention a source of fun and major bragging rights for your kids. Yet, Halloween decorations are rarely a top of mind concern for most busy parents after having to work all day, commute, and get the kids dressed up for Halloween. The effort and the cost associated with putting up a big Halloween production to decorate a home are often the reason why most parents overlook this tradition. Not to worry! We have put together a list of inexpensive, easy to make, last minute Halloween decorations that you can put together with common stuff that you probably already have at home – or can get easily at the corner store!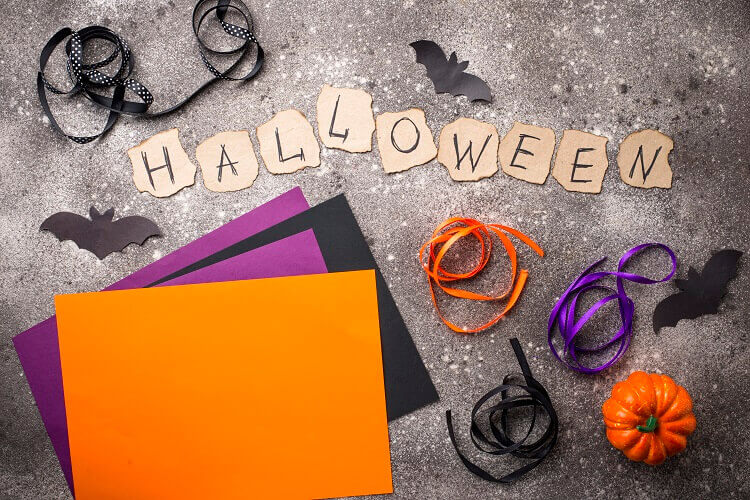 Scary Paper Art
This is probably one of the easiest ways to put up last minute Halloween decorations without breaking the bank. There are a lot of different things that you can do with paper, but here are some ideas:
· Get black paper and cut it into the shape of bats. Hang some of them from the ceilings, porch, entry ways, etc. Hang the bats upside down! Stick some of the bat figures onto the wall with double sided tape to create the illusion of a swarm of flying bats!
· Cut black paper into the shape of a jack-o-lantern face, or ghosts. You can draw them free hand, or use pumpkin carving stencils. Glue them with scotch tape onto the shades of the lamps to create scary shadows. Another way to use these shapes and scare your neighbors is to place them on the windows and light them up from behind with a lamp, candle or lantern. You can also place them around the hose with double sided tape.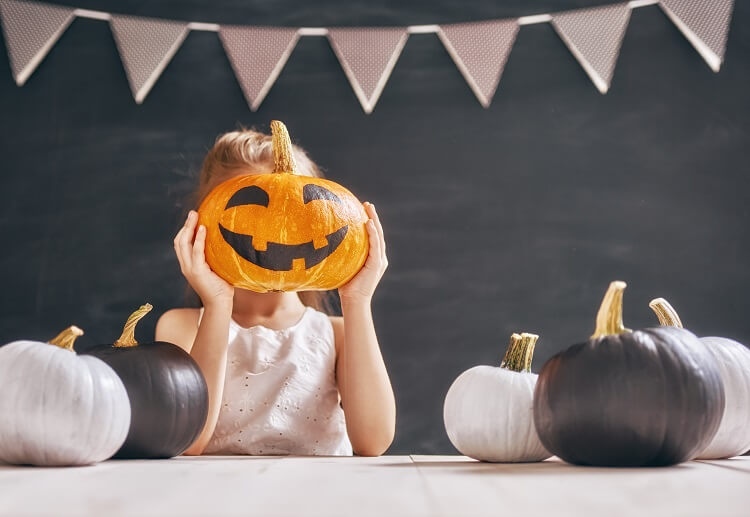 Decorate a Pumpkin or Squash
Carving a pumpkin doesn't have to expensive or wasteful. Go to your local grocery store and pick as many pumpkins, squash or gourds as you would like. You don't necessarily have to spend any money that wasn't already in your grocery budget. Carve out as much of the flesh as you can and use it to make a delicious soup and freeze whatever you can't make at the moment. Take the seeds, clean them and toast them, they are a yummy and healthy snack. Use a stencil to carve the pumpkin, or do it free hand if you want something very unique. Once carved, place it in a visible area such as a window or a porch with a candle in the center to create that traditional scary jack-o-lantern look.
Another way to decorate a pumpkin instead of carving it is to use stick on art, and even temporary tattoos. Look for scary prints that will go with the theme. You can even use black duct tape or electrical tape and cut it into the same shapes you would use to carve a jack-o-lantern. This way you don't have to carve the pumpkin, and it will be better preserved for consumption after Halloween.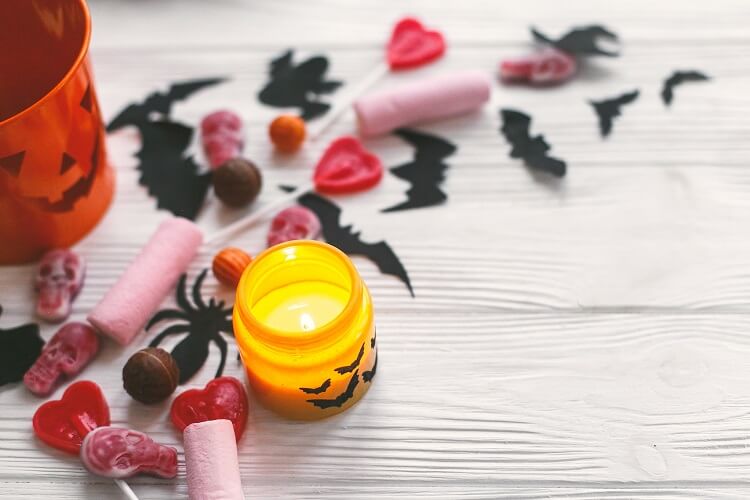 Scary Candles and Candle Holders
Candles are a great and inexpensive way to decorate the house for Halloween last minute. You can simply get candles in Halloween colors such as red, black or orange. However, one great way to create "bloody" candles is to buy red candles, light them up, and melt the wax of the red candle on top of a white candle. The red wax will drip onto the white candle and make it look like blood that is dripping down for a unique and scary Halloween effect!
Another thing that you can do is make scary candle holders for Halloween by wrapping glass jars in torn gauze or cotton, and adding makeshift spiders, googly eyes, bats, etc. You can even use smaller versions of the paper art from before!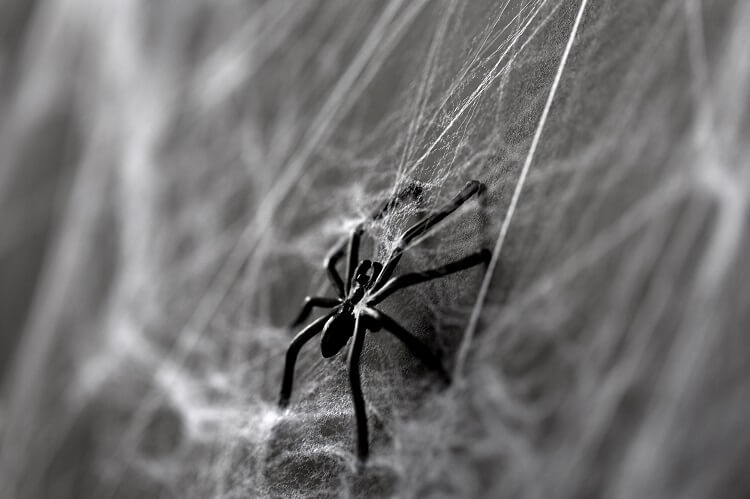 Garbage Bag Giant Spider
This a great and unique last minute Halloween decorations idea that you can make without spending an extra dime! Just grab black tall kitchen garbage bags at your local grocery store. Use one bag for the "body" and "head" of the spider by stuffing the bag with paper, tying a string about three quarters of the way and wrapping it at the head. Then, take four garbage bags and unfold them long and flat so that each of them becomes a spider leg. Lastly, tape one end of the legs to the body of the spider and the other end to the wall, door or banister of your house. This spider will cause a big impression with little effort and basically zero cost! Zero waste because you can use the garbage bags later to place all the Halloween candy wrappers and pumpkin leftovers.
Looking for something that requires minimal effort?
If you are pressed for time but still want to feel engaged in the spooky Halloween spirit, there are even easier things you can do or make.
Decorated Balloons
Balloons are cheap, safe and easy to decorate. Just buy some cheap balloons in assorted Halloween colors such as orange, yellow or red. Make a stencil with paper in the shapes of bats, spiders, or jack-o-lanterns, and draw them on the balloons with a permanent marker. Blow them up and place them in bundles around the house!
Bloody Handprint on Windows
This decoration has a little more of a macabre look, but it's fast, cheap and easy to make. It's as simple as this: stain your kitchen gloves with red food coloring, and while it's still wet place it on the window glass and smear it down just a little. This will create the impression of a "bloody" hand on the window, sure to scare the little ones!
Boston Pads is Here for you
No matter what, we want Boston Pads to be your go to resource for any and all things housing related- even how to decorate your apartment! Are you eager to try some of our tips but are still looking for the right place to call home? Not to worry! Check out our list of 11 best deals for Boston apartments available 11/1.
Do you have more suggestions for easy last minute Halloween decorations? Comment below, and have a Spooky Halloween!
Tags: