Upcoming Kitchen Trends for Boston Apartments
Do you own or manage Boston apartments? If so, you should know that it's incredibly important to update features in your Boston apartment. Otherwise, your unit could remain on the rental market for far longer than necessary. Some home trends may be too costly and time consuming for you to attempt. For example, you may not be able to justify having a roof deck pool installed at your building. However, there are many things you can do that are cost effective and time sensitive. The best place you can start is in the kitchen.
The kitchen is often seen as the centerpiece of the entire unit. The nicer you can make the kitchen, the quicker your Boston apartment will rent. Major renovations mean that your units will remain unoccupied for longer periods of time. The good news is that it doesn't need to be a significant and expensive investment. In addition, your kitchen upgrades don't need to take a lot of time. Upgrades can be quick and easy.
If you're a tenant, a combination of colors, temporary features, and storage solutions will give your kitchen a personality all its own. However, you should always check with your landlord before making any changes. Otherwise, you're risking breaking your lease. At the very least, your security deposit will be at risk.
Whether you're the landlord or tenant, you're going to appreciate these upcoming kitchen trends for Boston apartments.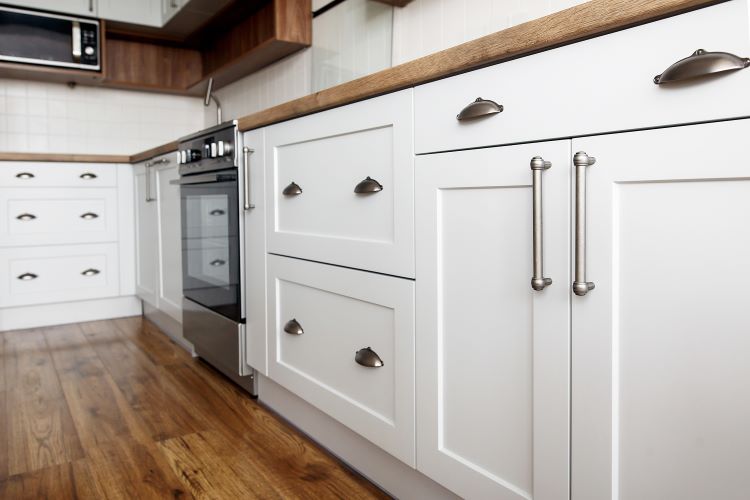 Sleek White Kitchen Cabinets
A great deal of Boston apartments currently have rich, dark cabinets. That was the trend for a very long time. However, things change. We are now going in the opposite direction regarding the color of the kitchen cabinets. The latest trend is sleek white ones. First and foremost, the light color is great for opening up any space, especially tight areas such as the kitchen. You don't necessarily need to install new cabinets. You can have them painted white by a professional or do the job yourself. Just make sure to purchase the correct type of paint.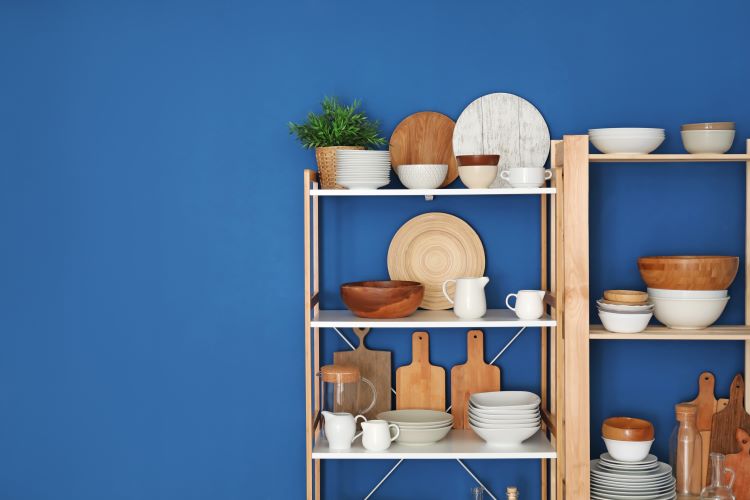 Add Bold Splashes of Color
Although sleek white cabinets open the space, soft and muted accent colors are now out of favor. That means neutral-colored walls or backsplashes need a bit of pop. You can paint a wall or two in order to accomplish the effect. It's also a good idea to replace the kitchen cabinet hardware with something colorful. Some people take the simple approach and purchase new dinnerware. The most popular colors for Boston apartments include bright blues and jewel toned greens. You may even want to mix in some red tones or your favorite bright colors, if that's more your style!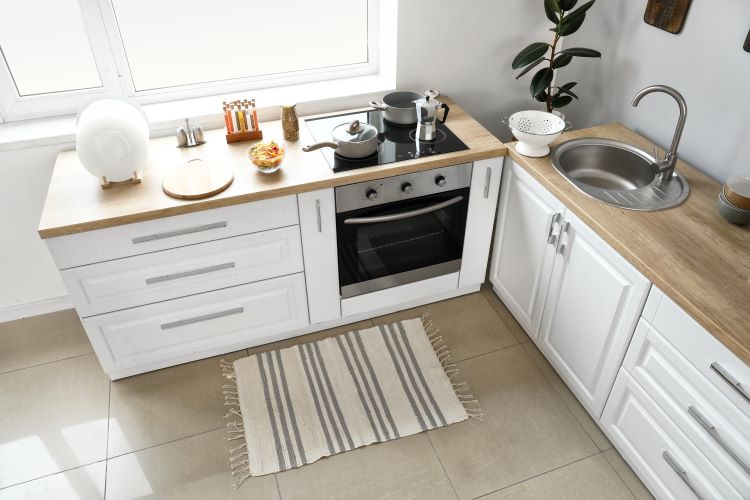 Add Some Texture Based Décor
Sleek white cabinets and bold splashes of color look great in the kitchens of Boston apartments. However, texture is just as important as colors. You can bring your kitchen to life by adding some dimension to it. Texture based pieces are the perfect way to accomplish that. For example, you can add some artwork to the walls. You may even want to place a small area rug on the floor. Play around with different materials and figure out what you like! This is also a great way to add warmth to your kitchen.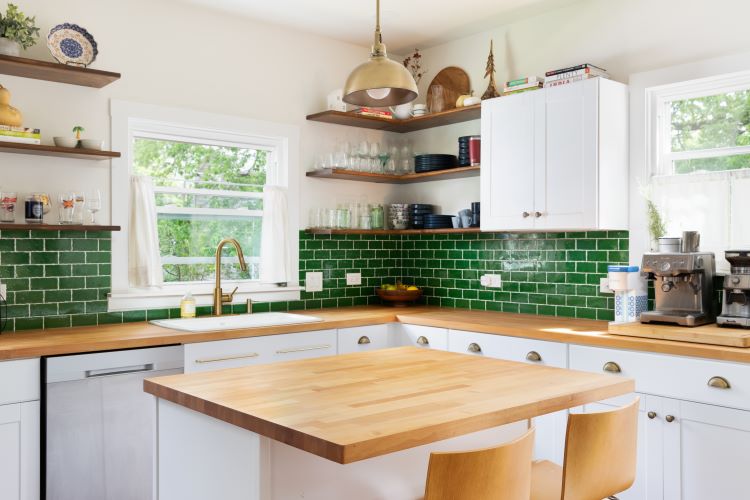 Install a Glossy Tile Backsplash
Backsplashes are a great way to add both form and function to Boston apartments. You can even do it yourself if you're fairly handy. If not, hire a contractor. It won't be that expensive. From a design aspect, backsplashes add a pop of color. However, you need to be aware that matt finishes are a thing of the past. Glossy finishes are far easier to clean. In addition, they don't scratch as easily and are much easier to clean. Glossy finishes also reflect light, which is important. In essence, it will make your kitchen appear larger than it actually is.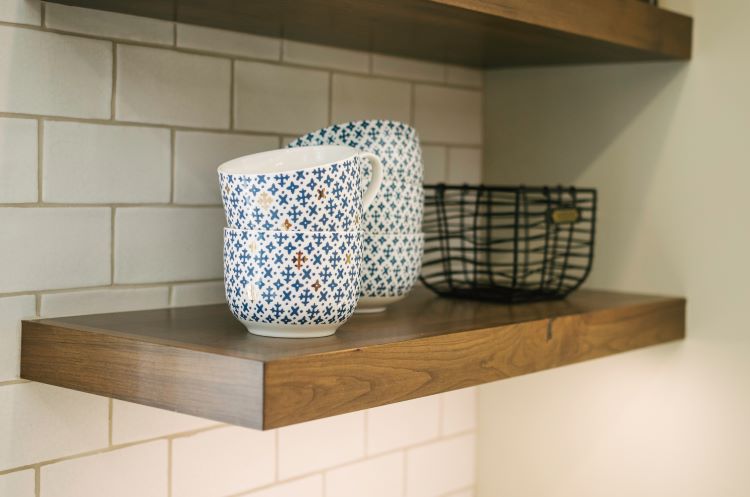 Add Some Floating Shelves
Floating shelves are incredibly easy to install. They also are good at creating storage space. You can purchase glass-floating shelves for a sleek look, or white ones to match white cabinets and open up the space. Some people make floating shelves out of wood and paint them accordingly to match or contrast the kitchen colors. These useful units can help you display glassware and or other items in a beautiful manner. Some people even use them to put their herb gardens in view.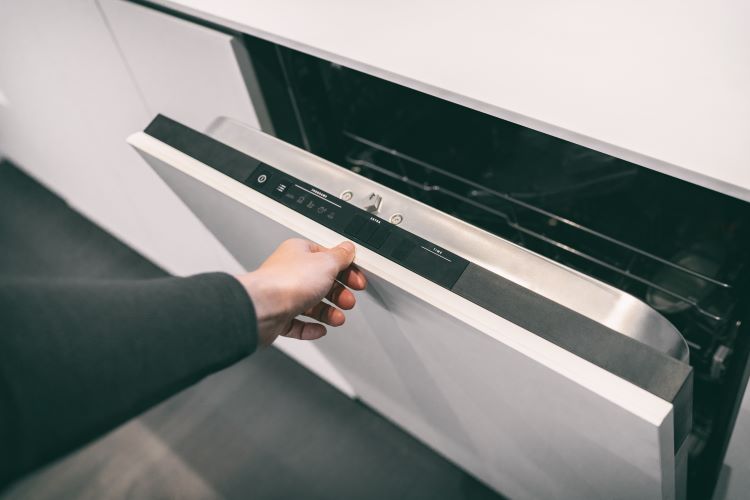 Hidden Features
Did you know that hidden features could be used to hide the refrigerator, dishwasher and even the trash? In essence, they appear to the eye as part of the cabinets or drawers. Typically speaking, a panel can be used to cover the features that you would like to hide. The panel should match the kitchen cabinets and drawers as possible. You can have a carpenter make and install the panel or panels in order to ensure they're done correctly.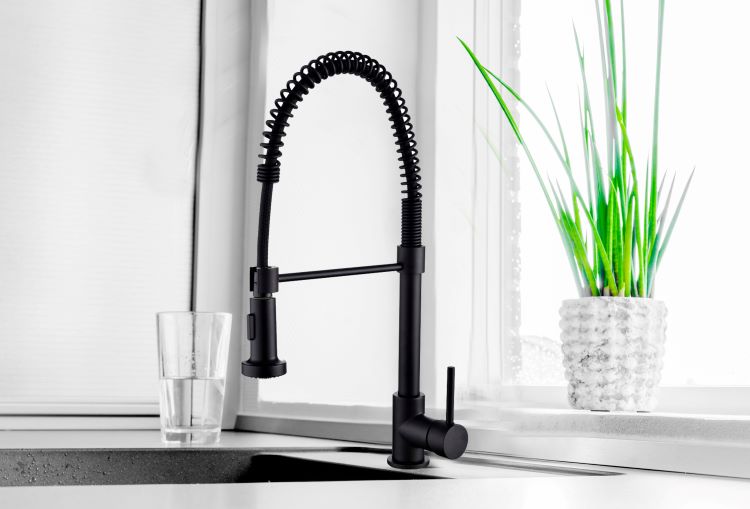 Replace the Kitchen Faucet
Many kitchen faucets in Boston apartments are standard and rather plain. Replacing it with a fancier one can make a bold statement. In fact, a brand new faucet can be the centerpiece or anchor of your entire kitchen. The good news is that they are fairly easily to install. However, if you're not comfortable tackling the project simply hire a plumber. New kitchen faucets not only look great, but they can also be energy efficient. That will save you money on the water bill.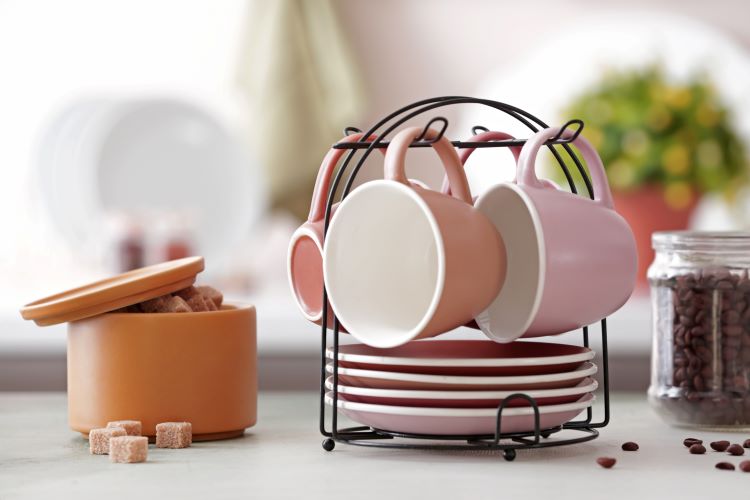 Purchase Some Decorative Plate/ Mug Racks
Perhaps the easiest upcoming kitchen trends for Boston apartments are displaying your plates or mugs in decorative racks. That way you can add a splash of color and texture at the same time. You can also rotate various patterns and designs as whenever you wish. The best part? You don't need to permanently install anything! Just find a good spot to display it.
In conclusion, you can easily upgrade your Boston apartments by following the upcoming kitchen trends as listed above. It's also a smart idea to utilize the Boston Pads online portal for other useful tips and trends. The Boston Pads real estate portal at is far more than a search tool. You will also find a plethora of tips, tools, and valuable information. Boston Pads is your number #1 resource for everything related to Boston real estate.