Boston Apartments for Rent by Owner
Renting and managing your property without using a real estate agent or outside third party sources can provide some financial benefits to a property owner. The major motivating factor is that you might save some money and have greater control of the variables. Before your property joins the other Boston apartments for rent by owner, it is important to consider all of the factors involved in going it alone. Sometimes trying to reduce operating expenses does not create the intended outcome of putting more cash in your pocket. This article highlights aggregate best practices that can help you get the most out of your property in the quickest and most cost-efficient manner possible.
Preparing the Apartment for Rent
Whether you're a seasoned landlord or newbie to the world of being a property owner, you have to prepare the unit properly in order to rent your apartment in the Greater Boston Area. Your quest for the best rent often begins long before you even start to look for a tenant. You have to make sure that your apartment is ready for occupants. Listing your Boston apartment for rent by owner requires preparation.
If you are buying an investment property that is being delivered vacant, you have to ask yourself a very important question: Are the layout and amenities delivering the highest and best use so that it has the widest appeal possible? It's important that you take the time to make sure you are offering what the consumer wants. Having an apartment sit vacant for even one month can wreak havoc on cash flow, and that is unacceptable. The general saying of the real estate investment industry is, "you can never make up for a lost month's worth of rent."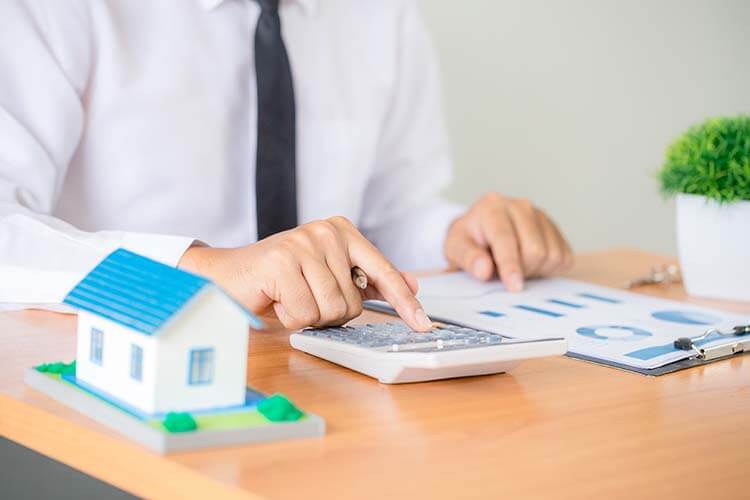 Listing for Rent by Owner? Know the Market in Advance
You will want to scour the internet and figure out the properties against which you are competing. They will not all be Boston apartments for rent by owner. When people come to look at your property and they are not interested, take the time to call them back and ask what would make them rent with you. You will find good insight there. From that insight, perhaps you will find some affordable solutions that can put a deal together. It's possible that you were looking at the solution from the perspective of your own tastes and desires, rather than what your clients actually wanted.
When a property is vacant and sitting in an off market-peak rental cycle, that is the time to get things done. Taking action could position you for years of greater overall positive cash flow. You need to learn the peak marketing times of your property because every neighborhood has a peak renting time. Even being a couple months off could cost you several hundred dollars per month for the length of the lease. Details matter.
Personal Property Left Behind
Our apartment vacancy rate in Boston is incredibly low and you will have to deal with short tenant turnover time frames. Often, tenants leave property or other items behind. You may or may not be responsible for the distribution and storage of that property. Tenants are sometimes clueless as to what a proper property move out is all about. If you just purchased your first multifamily investment property, you may not have the experience or the knowledge to figure out what paperwork or expectations were set with the previous owner. Taking the for rent by owner path requires some legwork.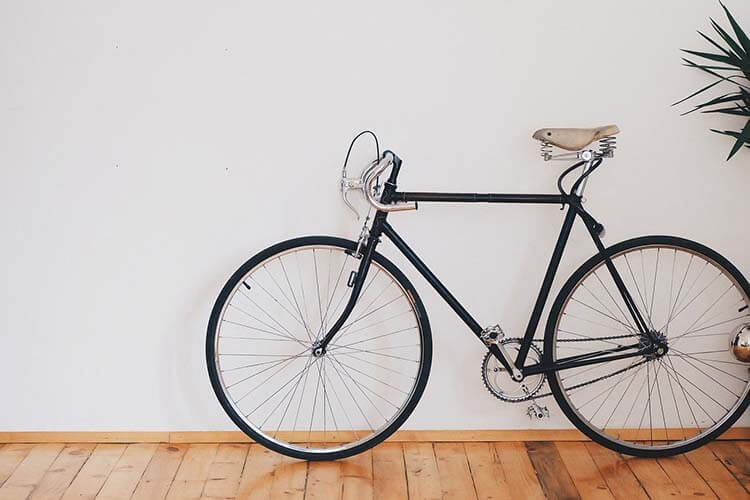 What should I do with the old bike with two flat tires in the basement that looks to be worth about 50 dollars? What about the old plastic storage boxes with holes in them, that appear to contain some kind of artwork or pictures? Do the non-responsive, moved out tenants really want the stained, cigarette burned couch they left behind? You have to start becoming an expert on paperwork as well as how to talk with your new tenants. It's quite possible that you may not have looked over the addendum and lease that was signed. Did you get on the same page with your tenant regarding the expectations of their move out? Perhaps you forgot to communicate with your tenants early enough to remind them of your written agreement or move out policies.
Is it Junk?
What happens if your tenants left behind what you consider junk, but they are not responding after you have called and texted them multiple times? What is a reasonable time of notice? Do you have a group of landlords or friends in the industry you can call and ask for advice? There are often grey areas between what some people consider trash and others may perceive as art or personal belongings. The world can be a messy place for inexperienced, do-it-yourself landlords. Even if there are no specific laws covering this, you may have to consider certain liabilities. You will have to decide if the property has value and if you have made enough calls and texts to display reasonable effort to locate the previous tenant.
Seeking Legal Help for Boston Apartments for Rent by Owner
Becoming familiar with Landlord-Tenant Law and Massachusetts General Laws regarding eviction (if the previous tenants were evicted) can be a daunting task, and costly if you get it wrong. It is also advisable to be aware of any changes in the laws. Do you have any friends that are lawyers to keep costs down on legal advice? If you have any doubts, it might be a good decision to talk with a real estate company in which the staff or owners have a long history of property management.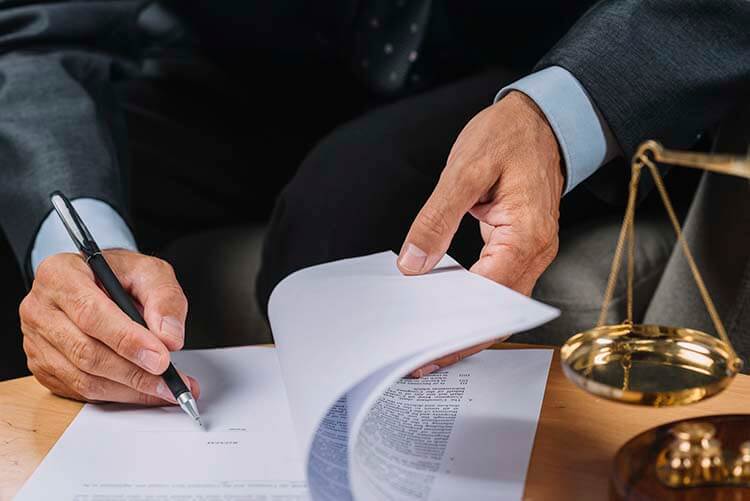 Some of the better real estate companies also have in-house legal counsel. They might be able to lend this counsel to you for a quick question or two in exchange for you providing them the opportunity to rent your units without you having to pay a realtors fee. Maybe you can strike a deal. Sometimes thinking on your feet can be a way of doing it on your own but not totally going it alone. There is a reason why many people buy real estate together in partnerships; they have a wider knowledgebase to draw from. If your property will join the ranks of Boston apartments for rent by owner, it's important to have your legal bases covered.
Damage to the Property
As a landlord, you also have to make decisions on what constitutes damage. This can always be a challenging endeavor. Life is not perfect, and extreme wear and tear can look like damage. What if your tenants have a dog – that you permitted to live there – and it ran around a lot more than you expected it to? What if there are a couple of deep scratches on the floor, but it's difficult to tell whether that is enough to warrant charging them to have it refinished? Sometimes trying to determine damage, and if you need to perform any repairs, can be stressful. Even after you have determined that you have damage in the apartment, what are the next steps?
Make sure you have a list of competent contractors, plumbers, electricians, and handy people in the area. If you want to rent as soon as possible, you might need to call a few people. Maintaining relationships with a long list of reliable third party vendors can often be a small separate job on its own. Contacts matter. Trust in service people can be tricky. It never hurts to think about expanding your group of friends or influence to get access to a vital source of reliable third party vendors.
Same Day Moves and Cleanup
What if the old tenants are moving out on the same day that the new tenants are moving in? What if that is the only day that both parties can move? Make sure the apartment is clean. What if your previous tenants trashed the place and left the refrigerator filled with old food? This will require professional level cleaning that would meet health code standards; standards with which you would need to become familiar. It would also be prudent to open windows and air-out any fumes before you turn over the apartment. Do you have emergency cleaning crews that you can call on quickly? A seasoned real estate professional or property manager might be able to get you the quick answers you need on this matter.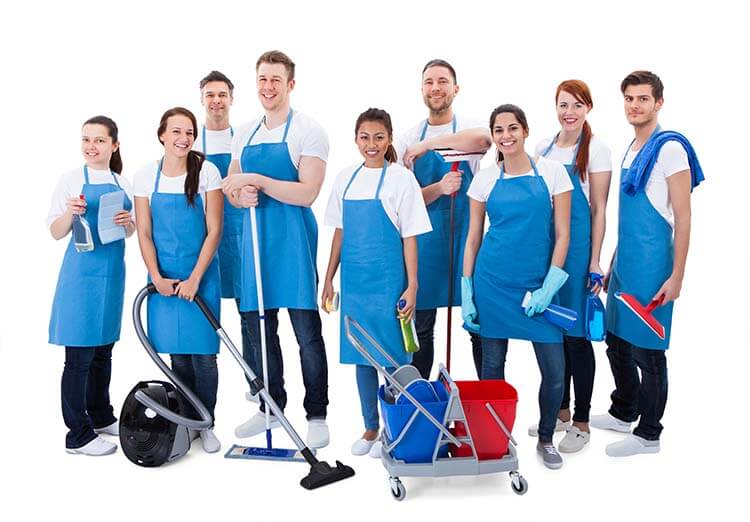 Determining the Correct Rental Price
It is important to be realistic about the rental price. If it is too high, you could price yourself out of the market. If it is too low, you will be cheating yourself. Setting the rent too low could make it difficult to pay your mortgage, insurance, and upkeep on the property. A rule of thumb in real estate is that 20 percent of your positive cash flow should be set aside for longer-term repairs and maintenance due to future events. Some Boston apartments for rent by owner don't always get this right.
How do you know what the best market rents are for your particular property? Monitor the current rents being charged in your area and the surrounding areas. It is also wise to be cognizant of current market trends. You will often hear some veteran landlords and real estate agents say some apartments you can barely give away because of the condition and outdated appliances etc. You have to know that your interior decisions will often matter much more than the exterior appearance of the building. Research any new developments in the vicinity of your property.
Businesses coming or going could significantly influence rental prices. If you own one bedroom or two bedroom units, make it your keen focus to know that supply chain. Try not to be a real estate generalist. Instead, apply yourself in a very deep and narrow focus. Considering the all variables will help you determine a fair price for both you and your tenant. This also means that you have to figure out when to set your lease renewal notification dates. Real estate professionals such as those at Boston Pads have this real-time rental data readily available to help get the best rent possible for your property.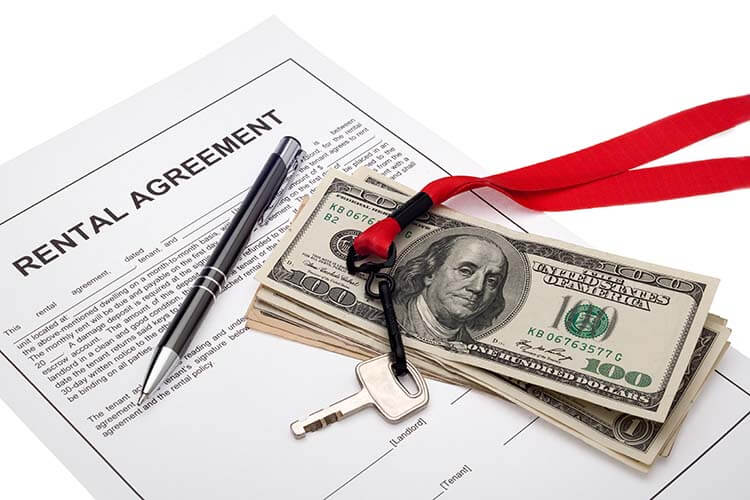 Boston Apartments for Rent by Owner and Lease Agreements
Before you even start looking for a tenant, you should have a lease agreement that will protect both you and the tenant. There are generic leases available online. However, a generic lease may not cover everything for your particular property. Many landlords have ended up in legal hot water for using leases that were not state specific. Many landlords have also gotten themselves into trouble by accidentally putting illegal verbiage in their addendum that they didn't know wasn't proper. The last thing that you want to do is make a preventable mistake that renders an apartment lease null and void.
Additionally, you need to be aware of any new rules and regulations. Laws can often change suddenly, especially in a state such as Massachusetts. Since you don't have an agent, you must be scrupulously careful not to omit anything that could leave you vulnerable. You are often wise to find an attorney to go over specific points that you might want to include in a non-standardized lease. A non-specific, general lease may cover the basics – length of tenancy, amount of rent, how the tenant should pay rent, due dates, etc. – but lack very important points pertaining to local guidelines. You need to specify the rules that tenants must follow, who is responsible for specific repairs and maintenance, and eviction terms that adhere to Massachusetts state laws.
Remember, a lease is a contract; anything omitted or improperly worded can potentially leave you liable. A lease should be customized with the needs of the owner and tenants in mind. You should also be aware that the lease might have to change in accordance with changes in your circumstances or changes in existing laws. Finding knowledgeable and experienced friends that can help you in this endeavor is always a good idea.
Insurance
An apartment owner must have property owners insurance. A standard policy should cover damages from vandalism, fire, tenants, theft, and storms. You should also make sure that the policy covers needs that might be specific to your property. Too little insurance could leave in a financial bind. You also do not want to pay for coverage that you do not need. Have an expert check the policy before you sign it. Policies can be all over the place and so can the pricing.
Listing Your Property as For Rent By Owner
Since you are not using a real estate agent, you must acquire marketing strategies on your own. Information such as number of rooms, size of the apartment, appliances, amenities, number of bedrooms, number of bathrooms, etc. are relatively easy to communicate. Descriptions and pictures of your apartment will be what distinguish your apartment from the unit next door. Videos and virtual tours are becoming more commonplace. Invest in good media. Take the time to get great pictures. Make sure you carefully examine the language that you post to the internet. You want to avoid accidentally putting up discriminatory or misleading words that you didn't know could potentially cause problems or offend someone.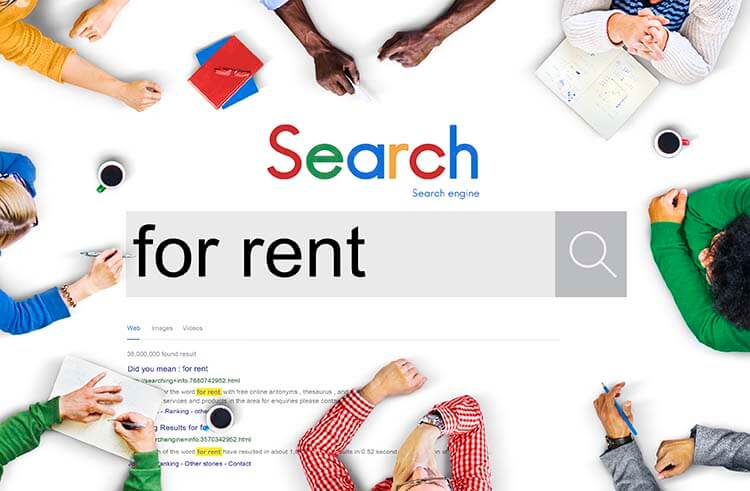 Online platforms and print media will provide exposure. The internet is a lot larger than it ever has been and figuring out where to post your listing can be confusing. Trying to get leads on your own by filling out forms on portal after portal can get exhausting. Many sophisticated real estate companies have numerous high-ranking websites. They have built expensive syndication systems that can take your ad and place it onto over 100 websites with a few clicks. Therefore, you have to make sure that you have created the most effective advertisements to rent your apartment.
Get ready to start cutting, copying, and pasting quite a bit. The internet is now more chopped up and specialized than ever, with eyeballs in more locations. You want all of them to see your property so you have the best mathematical chance of receiving the best tenants. You also have to determine the most cost effective venues. Since you are taking the for rent by owner route, you do not have access to the databases and connections that realtors have. You will need to investigate product placement.
Showing Your Apartment
By showing the apartment yourself, you need to be the owner and the sales representative. You always need to be available to answer queries as they occur so you do not lose a possible tenant. It is also necessary to be available when the prospective tenant wants to see the apartment. Many people work during the week so you need to be willing to relinquish some of your free time on the weekends or in the evening. If you work only at your property, this should not be a problem. However, if you have another job, it will be necessary to arrange time off. If your employer is not flexible regarding time off, you will only be able to schedule showings outside of work hours. This may limit the amount of showings you can do in a week and increase the time it takes to rent your apartment.
Be prepared for people to not show up for your appointments. Always double check with them the night before and the morning of the showing. People often rent another property at the last minute and forget to call you. Common courtesy and professionalism of renters is not always of the highest nature. You have to determine if it is worth you losing time at work – especially if you are high billable per hour person. There are opportunity costs to losing time that you must consider.
Boston Apartments for Rent by Owner and Fair Housing Rules
Even though you do not discriminate, you must follow certain guidelines so your intentions are not misinterpreted. You must ask every tenant the same questions. You must avoid certain other questions entirely. To protect yourself and your reputation, you must strictly adhere to the rules defined in the Fair Housing Act. Get ready to do some reading so you can make sure you are always following best practices. There are also videos on YouTube that can help explain and clarify the wide range of things of which you must be cognizant. When it doubt, seek the advice of professionals that can coach you and help you show your apartment with confidence.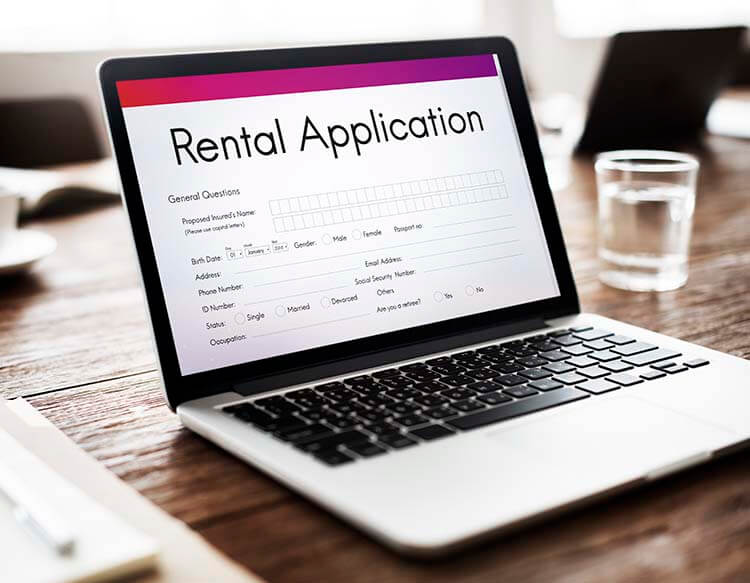 Selecting a Tenant
Prospective tenants should receive and complete applications. To make sure you are getting the best possible renter, you should read every application and start doing your due diligence. A hot property priced properly at the right time can often get multiple applications over a weekend. Organize the possibilities in order of suitability. Then check the best candidates' credit history, employment status, criminal history, and references. If the probable tenant has not rented previously, you will have to get references from an employer or other sources. For tenants with limited financial history, you may want them to have a cosigner on the lease. That means you will most likely want to perform a credit check on the cosigner as well.
After you assemble all of the documentation, narrow your choices to the best candidates. This might seem like a lot of work, but it will help insure that the tenant you choose is the correct one. When you choose the tenant, make sure you get all of these documents organized and that the tenant has a copy of the lease agreement. This step is critical when you are listing your apartment as for rent by owner.
Financial Rewards
Property owners can make a great deal of money on investment property. A Boston apartment for rent by owner can save some money on realtor's fees. Remember, it is important to follow all the necessary guidelines, best practices, and laws for your protection. If managed properly, the effort you devote to your apartment can pay off. However, given the substantial time investment required to rent out your apartment, as well as the exposure to liability, many property owners opt to work with a real estate professional.
There are also a ton of intangibles that a professional real estate office can bring to you that you never thought possible. Running successful income producing rental properties requires a lot of knowhow that often takes many years to develop. There is certainly a big leap from buying your first multi-family investment property and having a full time job, to becoming fully immersed in real estate with several cash flow properties and nothing else distracting you. You might want to take pause and think about which strategy is best for your short and long-term financial goals. That old saying, "time is money," certainly applies to real estate!
Real Estate Professionals
Boston Pads is here to help with all of your apartment rental and property management needs. We have the area's largest real-time rental database. Our company has built a reputation for helping units get rented quickly with the best rents and tenants possible. Boston Pads has spent nearly two decades developing real estate tools and technologies to provide landlords with services that are unrivaled in apartment leasing and sales. They can help put you in touch with licensed real estate professionals that have large teams of associated resources that can take your property to the next level. Boston pads powers the largest leasing team in the Greater Boston Area and is always happy to answer your questions. Working by yourself can save you some money, but teamwork can make the bigger dream work! Contact us today. We will show you how to make the most money from your Boston apartment!
Tags: