How Boston Property Owners Can Reduce Apartment Turnaround Time
Attention Boston property owners.  If you own or manage an unoccupied Boston apartment then you're probably starting to feel a sense of panic. Each and every day that your apartment remains empty is costing you money. Have you actually sat down and calculated how much cash you're losing? We're talking about a potential of thousands of dollars per month. It's bad for your bottom line and your stress levels. You purchased the property to make money, not lose it. The good news is that there are always people looking to move to Boston. That means you're not limited to tenants who only want to move in by the popular September 1st date.
Now, you just need to do what it takes in order to catch the attention of the right tenant. We can help. Here's how Boston property owners can reduce apartment turnaround time.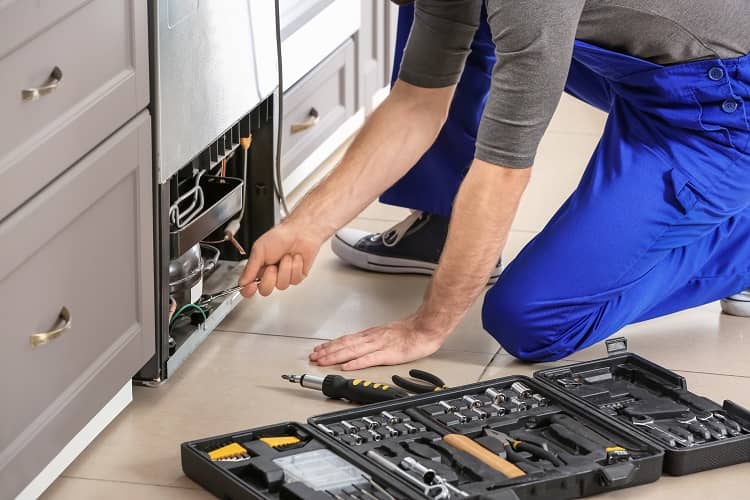 Take Care of Any Maintenance Issues ASAP
When potential tenants are touring your property in person they are looking at every aspect of the unit. You can dazzle them with an amazing kitchen and refinished wood floors. However, if the apartment is not properly maintained it can be a huge turn off for your potential tenants. Boston apartments are expensive. That can make people picky. They want to live in a place that is well maintained. For example, if there are any issues with water pressure, or any appliances, you want to fix them right away. If any issues are brought up during the showing, you should mention what you are doing to resolve the problem.
You should also make sure that the walls are freshly painted. Potential tenants do not appreciate looking at chipped paint. In addition, make sure to change the light bulbs. Something as simple as that can make all the difference in the world. It's incredibly important for Boston property owners to put their best foot forward.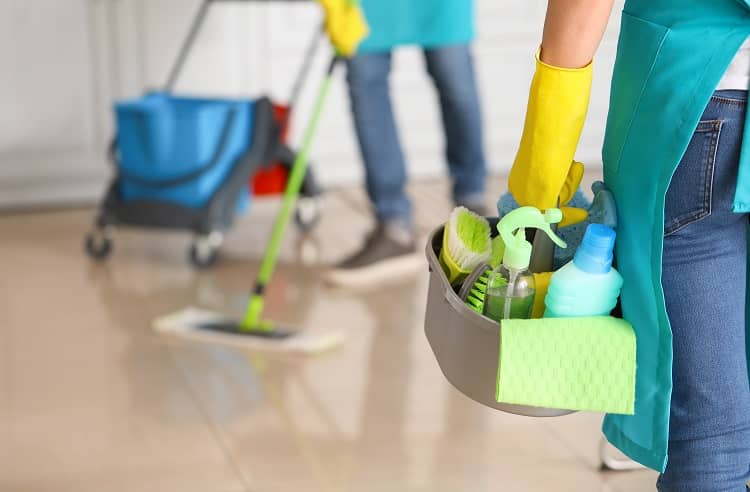 Have the Apartment Cleaned by a Professional
Boston property owners have a responsibility to maintain a warranty of habitability. In essence, you need to ensure that your rental units are clean, safe, and livable for the tenants. This can be a point of stress for some Boston property owners who typically do the cleaning work themselves. However, you should have the apartment cleaned by a professional. It is well worth the money. First and foremost, if you hire a reputable company they will do an amazing job.
Professional cleaners will also get the work done in a timely manner. That's incredibly important. You need to have the flexibility to allow the new tenant to occupy the apartment sooner rather than later. You're that much better off if the renter can move in as soon as they sign the lease agreement. If you'd like, you can do light cleanings between showings yourself. It will make your Boston apartment look even better and maintain the cleanliness of the apartment.

Price the Unit Well
There is a fine line between over pricing your rental units and leaving money on the table. If your apartment has been on the rental market for a while you need to adjust things a bit. The rent should be low enough to attract potential tenants, but high enough for you to make a profit. That is where a professional real estate agent comes into play. However, Boston property owners should only work with agents who specialize in listing and renting apartments in the city. Why you ask? The answer is simple.
Boston apartment rental specialists have the best insights into the market. They can price your unit in a realistic manner based on data and facts- especially if they have access to the most listings. More listings equals more data points and more accurate pricing. Agents partnered with Boston Pads have access to an innovative, AI- based pricing tool that allows them to price units faster and even more accurately. An agent can then provide you with the best advice on how you should move forward. For example, they may advise you to decrease the rent a bit, lower the security deposit, or drop last month's rent up-front.
Use the Boston Pads Property Owner Portal
Significantly reduce your apartment turnaround time by utilizing the Boston Pads Property Owner Portal. It will provide you with the maximum amount of visibility. Being seen leads to faster leasing. That's why so many Boston property owners rely on us. Our cutting-edge technology provides you with the ability to update your apartment's information in real- time. You'll be able to compare your unit with other similar units in your area. Listing your rental properties with Boston Pads is now easier than ever before.
With our Property Owner Portal you're in full control. That means you can add, update, and view all of your rental listings on your own schedule. You can also do it all in real- time.
Turnaround times are crucial
In conclusion, fast turnaround times for Boston property owners are crucial to the overall success of your real estate portfolio and business. That being said, it's always a smart idea to utilize Boston Pads for your real estate needs. The Boston Pads real estate portal is far more than a search tool. You will also find plenty of tips, tools, and data- driven information. Boston Pads is your #1 resource for anything related to Boston real estate. That's why over 17,000+ property owners trust us to rent their units faster than anyone else. We look forward to working with you!
Tags: