Is it Expensive to Live in Boston, MA?
Between the Boston Symphony Orchestra, the theater district, and the famous museums, Boston has enough culture to satisfy everyone. Boston is also the home to a great deal of world-famous hospitals, colleges/universities, restaurants, and sports teams. The bottom line is that there is something for everyone in Beantown. New York may be the city that never sleeps, but Boston is a close second. All the history, culture, and other conveniences that Boston has to offer comes with a price. Before you decide to move to Boston, it is important that you consider the high housing costs that are associated with living there. Yes, it is expensive to live in Boston, but it is also well worth it.
It is not a surprise to hear that people want to move to Boston when looking for a fun and interesting place to call home. When people think of places that are expensive to live, they typically picture New York City, San Francisco, San Diego, and Honolulu. However, Boston is also considered to be a high-cost metropolis. Some people are surprised to learn that it is nearly as expensive to live in Boston as it is to live in New York City. In fact, the cost of living in Boston is approximately 48-percent higher when compared to the national average. That is a significant number.
The good news is that if you have a realistic idea of what it will cost you to live in Boston prior to starting your apartment search it will go a long way in removing that initial sticker shock. The bottom line is that you want to live comfortably from a financial standpoint so that you can enjoy everything that Boston has to offer.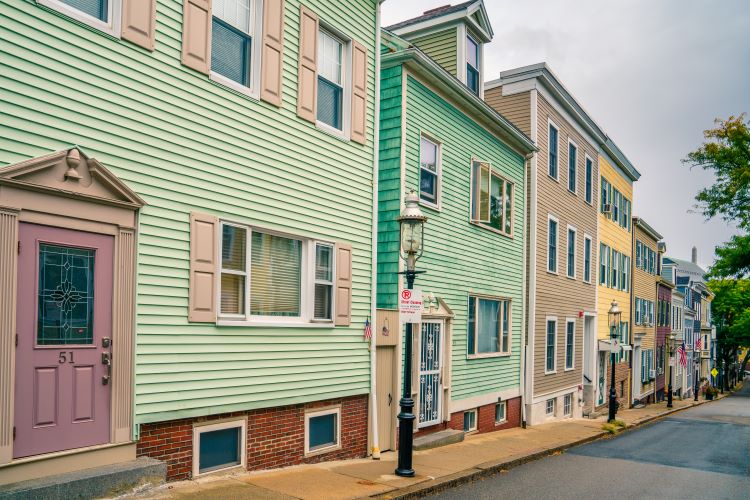 Housing Costs In Boston
In order to afford the higher cost of living in the city of Boston, it is important that you budget properly for it. Boston is on the list of cities with the highest cost of living in the country. That means you need to expect the unexpected when it comes to the fact that your landlord may very well raise the rent. However, the current Covid pandemic has affected the housing and rental markets in the Commonwealth of Massachusetts, particularly in expensive areas such as Boston. This has caused a steady decline in rental prices since Covid hit hard in March of 2020. The bottom line is that the median price for rent in the city of Boston is down a whopping 19-percent from this time last year. That 19-percent price drop can make the difference of being able to rent in Boston or being able to rent a larger apartment for a great deal of people. While we have our own predictions regarding the Boston apartment rental market in 2021, we do not know for sure what the future will hold for rents in Boston. However, the Covid pandemic will end at some point soon and things should get back to normal. That means now is the perfect time to rent an apartment in Boston while the rent is significantly lower than it typically is.
Let us take a look at some current rental prices in Boston:
• The average monthly rent for a studio apartment in Boston is $1,702 per month
• The average monthly rent for a 1-bedroom apartment in Boston is $2,024 per month
• The average monthly rent for a 2-bedroom apartment in Boston is $2,512 per month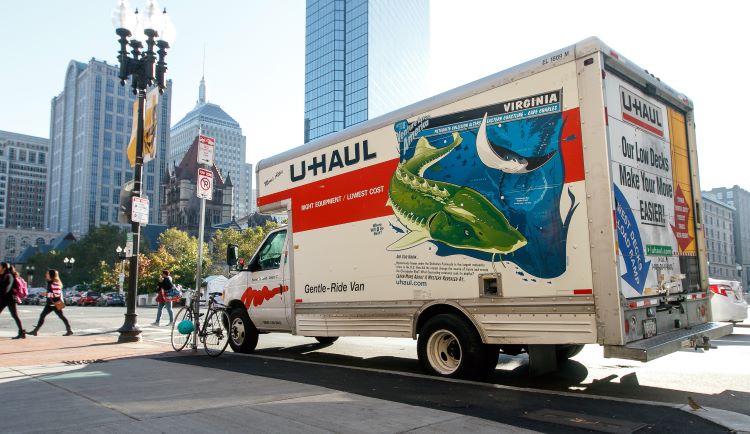 How Much Income Do You Need to Live in Boston?
Did you know that the average yearly income of Boston residents is $69,240 according to the Bureau of Labor Statistics? That being stated, $69,240 may not be the number that actually works for you when it comes to living comfortably in Boston. In essence, you may very well need to earn more money to live in an apartment in an expensive city such as Boston. That being stated, the general rule of thumb is that your monthly rent should not exceed a maximum of 30% of your gross income, before any taxes are taken out. Based on the $69,240 gross income figure, that would equal a monthly rent of $1,731. Since the median monthly rent of a studio apartment in Boston is $1,700 per month, the 30% rule of thumb works perfectly if a studio apartment is big enough to fit your needs. However, what happens if you need a one-bedroom apartment or even a 2-bedroom apartment?
The 30% Rule of Thumb
In essence, it means you would need to go above and beyond the 30% rule of thumb. In some cases that is perfectly fine to do because the 30% rule of thumb is an average for apartments across the country. The 30% rule does not factor in renting an apartment in an expensive city such as Boston.
The bottom line is that as long as you feel comfortable and can actually afford the rent payment, then you should go ahead and rent the apartment. For example, if you earn the average gross income of Boston tenants, which is $69,240 and your monthly rent for a one-bedroom apartment is $2,050, that means you are spending just under 36-percent of your gross income on rent. That is perfectly acceptable in Boston based on the higher cost of living. On the other hand, if you earn $69,240 per year and rent an average price 2-bedroom apartment in Boston for $2,500 then you are spending just over 43-percent of your gross income on rent. That still falls within acceptable financial limits for a city like Boston, but you may not feel as comfortable from an affordability standpoint. You should also consider the other debt that you are carrying such as credit card debt, car loans, student loans, and personal loans. If you don't have a lot of additional monthly debt, then going above well above 30% rule of thumb is much easier to handle from a financial standpoint.
On the other hand, if you do have a lot of monthly debt you may be pushing it if your monthly rent is above and beyond 30-percent of your gross monthly income. You need to keep in mind that the 30% rule of thumb is just a guideline to get you started. You also need to keep in mind that the 30% rule of thumb recommendation is based on the income of one (1) person. That means if you are a family with additional sources of income, or plan on living with a roommate that income factors into the mix as well. Of course, some neighborhoods in Boston are more expensive than others where the average price of a one-bedroom apartment can run over $3,000 per month. On the other end of the spectrum, there are other neighborhoods in Boston where the median rent for a 1-bedroom apartment is as low as $1,600 or $$1,700 per month. It is always a smart idea to sit down with a professional real estate agent who specializes in renting apartments in Boston, MA. That way they can show you apartments in neighborhoods that are based on your price range and other requirements.
Other Costs
In addition to being able to afford the monthly rent, there are other things to factor into the mix. For example, there will be some upfront costs to moving. You will need to factor in your moving expenses including the apartment application fee and the deposit you will need to make in order to secure it. You may need to pay a deposit that is equal to 1st month's rent, last month's rent, and up to 1 month of rent for the security deposit prior to moving in. If you are hiring a professional moving company the cost of that needs to be factored into the equation as well. Likewise, if you have a pet, then you will need to find an apartment that accepts pets.
There are certain things that will cost you more money in Boston then they do in other areas because the cost of living in Boston is so high. A good example of this is the food costs. Most people do not consider the cost of food when deciding to move to an apartment in Boston, however it is something that you should think about. For example, the national average cost per meal is $3.02 while the average cost per meal in Boston is considerably higher at $4.19 per meal, according to Numbeo. Although it may not seem like a lot of money when you first see it in print, everything adds up. At $4.19 per meal x 3 meals per day that equals $351.96 per month or $4,223.52 per year. That does not include snacks, drinks, and higher cost groceries such as steak and fish. It also does not include eating out at a restaurant or buying take out from a restaurant. The average restaurant meal costs approximately $18 for a low-cost meal.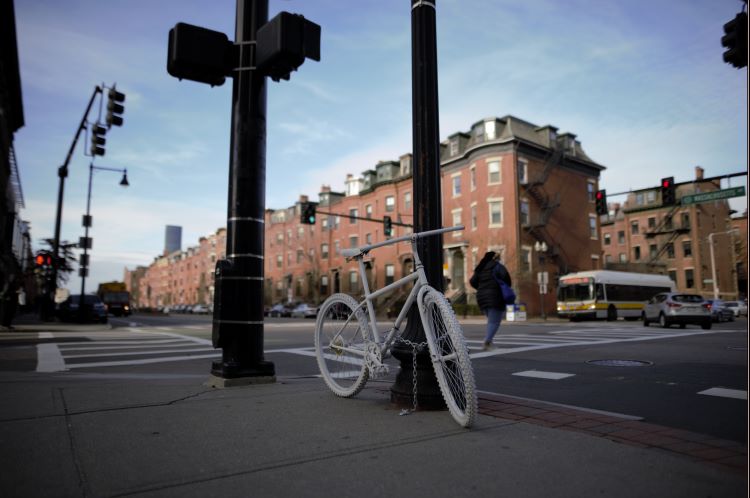 Transportation costs
Transportation costs tend to be higher in Boston as well, especially if you have an automobile. It can cost $200 to $500 per month to rent a parking space near your apartment if you can even get one. That expense certainly needs to be factored into the overall equation if you plan to keep your automobile in the city. If you drive a lot, you should also factor in the higher gasoline/ diesel fuel prices. The cost of fuel is significantly higher in Boston than it is in other parts of the country and even other parts of New England. However, there is plenty of public transportation in Boston offered by the Massachusetts Bay Transportation Authority. For example, the MBTA includes trolleys, trains, buses, and even a ferry service. The fares vary depending on your mode of travel; however, you should anticipate a minimum fee of $1.70 for a bus ride.
So, it it expensive to live in Boston, MA?
In conclusion, the city of Boston, MA is truly an incredible place to live and work. Although renting an apartment in Boston is expensive, especially when compared to most other cities across the United States, it is well worth the price of admission. This is due to the fact that Boston is entrenched in history, traditions, and culture. World-renowned hospitals, colleges, and universities are located in Boston. Some of the most famous restaurants in the country are located in Boston. A few of the best entertainment venues on earth are located in Boston. It certainly goes without saying that the Boston experience is both amazing and unique. Although the cost of living is more expensive than it is in most other cities across America, there are plenty of apartment choices that fit various budgets. If you have dreamed about living in Boston or are considering making the move, Boston Pads is here to help you each and every step of the way. Boston Pads is Boston's number one real estate rental and sales online resource.
Our entire team of professional real estate agents work full time in order to assist our valued clients whenever you need assistance. If you would like to start your apartment search you can begin by utilizing the area's largest real time data base. When you're ready to take it to the next level and start looking at apartments in person, you can easily sign up for our Apartment Search Service. We also have an online Rent Calculator. We look forward to working with you.
Tags: