What Is A Good Salary To Live In Boston?
Boston is the city of Champions when it comes to professional and college sports. It's also the birthplace to the American Revolution. Needless to say, there is plenty to do in this amazing city known as the Hub to some and Bean Town to others. If you want to live in Boston and experience all that it has to offer you need to be prepared. At least you need to be prepared from a financial standpoint. This is due to the fact that Boston is one of the most expensive cities in the entire country thanks to all it offers.
Boston is comprised of a great deal of culture that is spread throughout the city. Boston is also home to a diverse and eclectic blend of people. It is truly the melting pot of America. Students come from all over the world to attend college in Boston. According to a report published by the Boston Redevelopment Authority, 35 colleges, universities, and community colleges are located in Boston. The same report also states that there are 152,000 students at Boston's institutions of higher learning. Furthermore, it states that Boston comprises 10% of the state's population.
However, it has 34% of the state's total college enrollment. Boston and the surrounding area is also the home to numerous businesses including sixteen (16) Fortune 500 companies. There are plenty of jobs available in Boston. In fact, the city claims to be one of the fastest growing job markets in the entire country. A great deal of these jobs are in the fields of finance, technology, and medicine.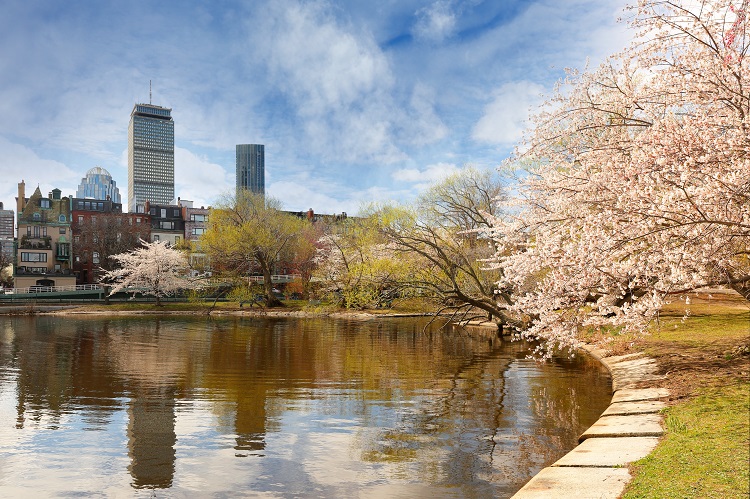 How Much Money Should You Earn To Live In Boston?
You've determined that you want to live in Boston. However, you may be curious if you can afford to move to Boston? So, exactly how much money you need to earn in order to live in Boston and still live comfortably. Smart Asset, a personal finance firm recently published an interesting study. It shows what it takes from a financial standpoint to live in America's biggest cities. Of course, Boston is included in this study. The benchmark figure of the study is also interesting. It's based on the amount of income that households need in order to pay market rates for a 2-bedroom apartment.
The study also factors in an incredibly important aspect. Households need to have money left over after paying the monthly housing expenses in order to live comfortably. So, what is that number for Boston? Drum roll please. If you're moving to Boston, you should have a household income of $120,900. Of course, this figure can scale up or down depending on the number of bedrooms you need. Once again, the $120,900 income figure is based on a 2-bedroom apartment with a monthly rent of $2,900 per month.
This is according to the time that the study was conducted. The good news is that rents have gone down a bit on average in the city of Boston. This is due to the Covid Crisis. According to BostonPads.com the average rent for a 2-bedroom apartment in Boston as of 4/10/21 is $2,514 per month. The difference of $2,821 per month and $2,514 per month equals $307 per month. That means you can either have more cushion according to the study or lower the monthly household income down to $117,216. If you can't afford an apartment in the city of Boston there are options that are less expensive in surrounding areas.
The Cost Of Living In Boston
Based on the Numbeo Cost of Living Index, the city of Boston scores an 88.27 rating out of 100. In comparison, New York City scores a 100 on the scale. New York City is the benchmark for most expensive city in the United States. The 100 score reflects that. The Numbeo Cost of Living Index is based on a combination of factors including the cost of consumer goods pricing. Consumer goods pricing includes the cost of groceries, restaurants, transportation, and utilities to name a few.
Boston's Numbeo score actually goes down to an 81.87 when you add the cost of rent into the mix. That means the total cost of living in Boston is approximately 20% less than living in New York City. In addition, Payscale.com calculates the cost of living in Boston to be a whopping 48% higher than the national average. That being stated, jobs in Boston and surrounding areas do pay well.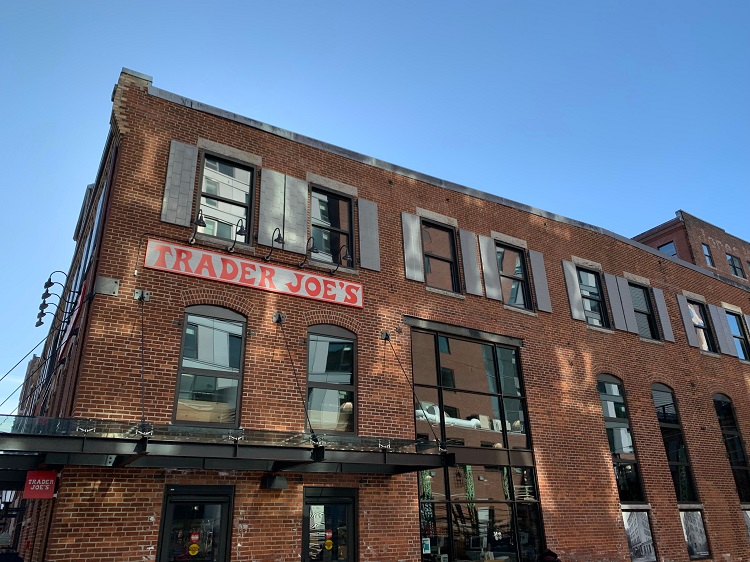 Food Costs To Live In Boston
If you plan to live in Boston, you're going to need to be prepared for the food costs. Although New York may be the city that never sleeps, Boston is the city where people visit to eat. There are numerous fine dining establishments to choose from. You can catch a play or a movie at one of the many theaters. You can visit a museum or two, or three, or more. According to Feeding America and the Greater Boston Food Bank, Massachusetts is the most expensive state regarding food expenditures. This is based on the cost per meal. In fact, food costs 24% more in Boston than the rest of the United States. So, if you want to live in Boston you need to know that it's an expensive place to eat.
Groceries
Numbeo has created a Food Prices in Boston, MA chart that breaks down the costs of various grocery items. According to the chart, to live in Boston you need to budget $349 per month per person for groceries. Of course, this figure is only an average that is based on a 2,400 calories per day diet. On a personal level, you may eat more of less than 2,400 calories per day.
Eating At Or Taking Out From Restaurants
If you want to live in Boston, you also need to factor in eating out at restaurants. This includes take out. Numbeo has also created a chart that breaks down the average prices for eating out in various cities. According to Numbeo expect to pay anywhere between $15 to $40 per person when dining out in Boston. This figure is based on dining for two at a mid-range restaurant. Of course, you can spend significantly more money per person at a fancy restaurant. Boston is home to a great deal of fancy restaurants.
On the other hand, the cost of eating out or take out drops significantly at fast food restaurants. There is also a great deal of fast-food restaurants throughout the city of Boston. The bottom line is that Boston is on par with other expensive cities such as New York and San Francisco regarding restaurant costs. You also need to keep in mind that Boston has a 6.25% meal tax for dining out and take out. The tax does not apply to groceries.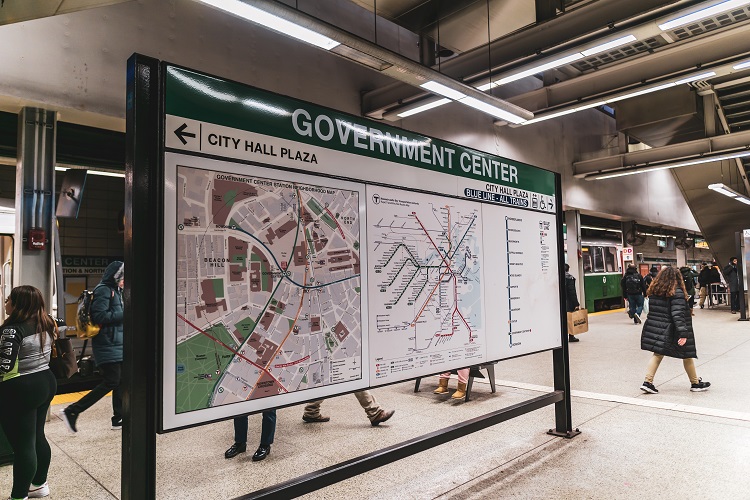 Transportation Costs To Live In Boston
Boston is certainly an old and charming city that's paved with cobblestones. In essence, you're traveling on some of the same streets that our forefathers traveled on. From a historic standpoint that's incredibly cool. From a logistic standpoint, not so much. Many of the streets in Boston were created for horse and carriage traffic. That means they're not properly equipped for some automobiles, especially large trucks.
Automobile Parking
Parking can also be an issue depending on the area. However, there are plenty of meters scattered throughout the city. If you plan to live in Boston expect to pay anywhere from $2 to $3.75 an hour for metered parking according to the city of Boston's website. In addition, on-street residential parking permits are free. You need to keep in mind that on-street residential parking spaces are first come first served. That means you may or may not get a space. However, there are dedicated parking spaces available for rent or purchase throughout the city. Prices vary depending on location.
So, what do you do if you want to live in Boston and plan to bring your vehicle? The best thing to do is work with a parking space specialist such as Boston Pads. That way you won't need to worry about driving around until you can find a place to park. You also won't need to worry about stuffing the parking meter with quarters every hour.
Public Transportation
There is also a vast array of public transportation options available for people who live in Boston. The public transportation system is run by the Massachusetts Bay Transportation Authority or MBTA for short. The MBTA operates the famous T commuter rail, busses, trolleys, and ferries. Bus fares run as little as $1.70 per trip. In addition, a one-way subway ride is only $2.40. The commuter rail tickets prices start at $2.40 and run up to $13.50 depending on your destination.
You can even purchase a monthly pass for $90 that provides access to all forms of public transportation. That even includes commuter rail trips. The public transportation system in Boston is known as being one of the best in the United States. This is due to the ease of use, accessibility, and convenience factors.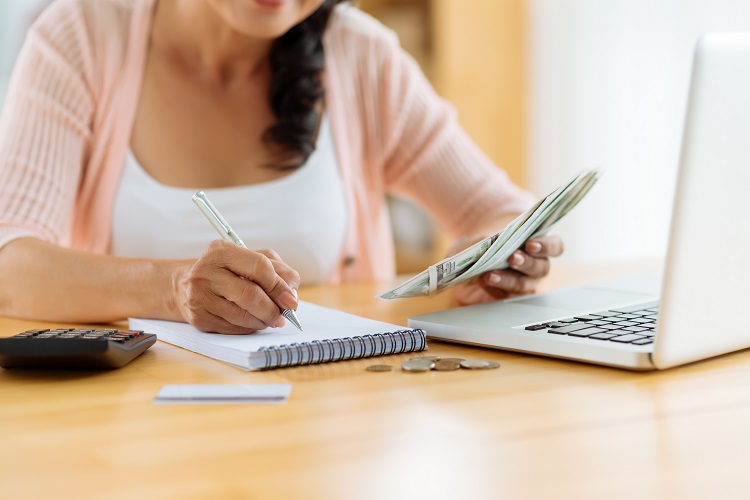 Other Costs To Live In Boston
People who live in Boston also need to factor in other living expenses. For example, you can't forget about the utility bills. According to Numbeo's Cost of Living in Boston chart, utilities will cost approximately $170 per month. This is based on one person living in an average size apartment. It is also based on basic utilities such as electricity, heating, air conditioning, water, and garbage removal. That being stated, a great deal of apartments in Boston includes heat, hot water, and trash removal as part of the amenities.
In essence, those costs are covered in your monthly rent. It should also be noted that the $170 per month utility costs figure does not include cable or Internet. That can run anywhere from $50 per month to upwards of $250 per month depending on your cable and Internet package. You also need to factor in the monthly cost of a home phone if you choose to have one. In the current day and age, most people skip the home phone and use their mobile phones instead.
Want to Live in Boston? It's Worth It.
In conclusion, Boston is an incredible city. That's why approximately 685,000 people choose to live in Boston on a yearly basis. The job market is strong. Boston is home to innovation. There are plenty of choices when it comes to education and higher education as well. There are also many world-renowned museums, restaurants, and sites to see. The bar scene is amazing. Boston's appeal is increasing each and every year as the city is growing at a rapid pace. New buildings and development areas abound.
The bottom line is that there is something for everyone in the city of Boston. If you would like to live in Boston it's important to ensure that the cost of living works within your budget. For more information about Boston in general or the current housing situation, please contact Boston Pads today. Our dedicated team of real estate professionals will help you find the perfect apartment that will not only fit your needs, but also fit your budget. We look forward to working with you.
Tags: