What Is A Good Salary To Live In Boston?
Are you thinking about moving to Boston and wondering what a suitable salary would be? You're not alone. Boston is an amazing city- that's why millions of people from across the world consider moving to Boston every year. Our metro housing market is known to be pricey- the cost of living in Boston is significantly higher than the national average. However, you do get what you pay for; although living in Boston is going to come at a premium, it's often well worth the price of admission. So, why is Boston so expensive? Supply and demand.
The demand for housing in Boston has outpaced supply for decades- leading to higher rents. We also experience high home purchase prices compared with most of the country. Housing cost is the largest expense you need to consider if you want to move to Boston. As a rule of thumb, you should budget to spend no more than 1/3 of your monthly salary on rent. Households need to have money left over after paying rent in order to live comfortably, which is why your rent-to-income ratio should not go above 33%.  You should adopt and deploy a leasing and/or sales strategy that matches your income.  Consider increasing the number of roommates you have in order to secure a superior apartment for the same price point, or even less.
That being said, there are plenty of high-paying jobs available in Boston! In fact, the city claims to be one of the fastest-growing job markets in the entire country. The majority of these roles are in the financial, technological, medical, and real estate sectors.  Boston is a college town as many people say. Universities and Colleges do not pay taxes so they often have a lot of money that gets invested in the local economy that would otherwise go to the government.  This helps spur innovation at a more rapid pace than in other cities.  These new and innovative jobs attract young talent from the world over, and you start to notice this pattern the longer you look at Boston. As colleges expand and increase their enrollment, they get to spend more lavishly and pump money directly into their projects because they have greater resources to draw from without taxes.  This endless innovation cycle keeps our demand for housing very high while limited space keeps supply low.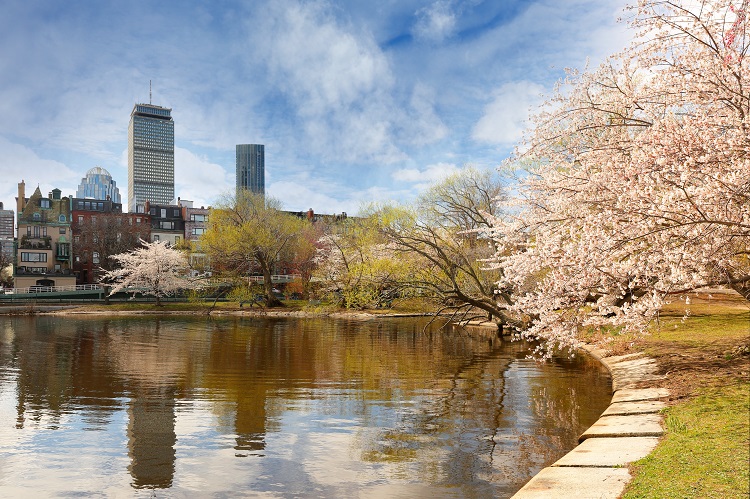 How Much Money Should You Earn To Live In Boston?
You've decided that you want to live in Boston- now it's time to determine if it's financially feasible. Smart Asset, a personal finance firm, recently published an article that discusses how much it costs to live in America's biggest cities in 2022. It focused on the amount of income that households need in order to pay market rates for a 2-bedroom apartment, while maintaining a 28% rent-to-income ratio.
According to SmartAsset, if you're moving to Boston, you should have a household income of $131,679 assuming you rent a 2-bedroom apartment with a monthly rent of around $3,000 per month. Of course, this figure can scale up or down depending on the number of bedrooms you need. It is also worth noting, the real-time average rent of a 2 bedroom apartment in Boston is actually $2,846.  These figures for housing go up and down with the amount of taxes federal and state governments impose upon their citizens.
The real-time average rent price for a 1- bedroom apartment in the City of Boston is currently $2,350. To remain at an adequate rent-to-income ratio, you would most likely need a household minimum income of $84,600; this would mean a rent-to-income ratio of 33%, the highest recommended amount.  The chart below breaks down what the recommended household income is for each size apartment in the city of Boston based on current average rent prices and a 30% rent-to-income ratio.
| | | |
| --- | --- | --- |
| City of Boston | Avg. Rent Price | Recommended Household Income |
| Studio | $1,987 | $79,480 |
| 1 Bedroom | $2,350 | $94,000 |
| 2 Bedroom | $2,869 | $114,760 |
| 3 Bedroom | $3,407 | $136,280 |
| 4 Bedroom | $4,130 | $165,200 |
| 5 Bedroom | $5,146 | $205,840 |
If you can't afford an apartment in the city of Boston, there are more economical options in surrounding areas with quick access to the city!  It is never a bad idea to seek housing just outside the city that has great access to public transportation.  Most people will look for a commute time from their apartment to a T-station of 12 minutes or less.  You will often notice rental pricing goes down the further it is from a T-station.  If your job requires you to drive quite a bit and you have a car – you might be able to score a better deal since you will not be public transportation dependent.
A Breakdown of the Cost Of Living In Boston
Why is Boston so expensive? It has a lot to do with the fact that Boston offers a high quality of life: it was voted 4th most livable city in America last year. There is also a great degree of upwards and career advancement and mobility by working in Boston. Many a great resume have been built by being employed in our great city.
The cost of living in Boston is over 50% higher when measured against the national average. The average cost for one person to live in Boston is $2,899 per month according to LivingCost.org. The number increases to $5,962 per month for a family of four. That means Boston is in the top 1% of most expensive, as well as most livable, cities on the planet. To say we are a face paced and constantly evolving City is an understatement. Numerous people that have lived here and left for a decade or longer that have come back are amazed at the growth and changes within the Greater Boston Area.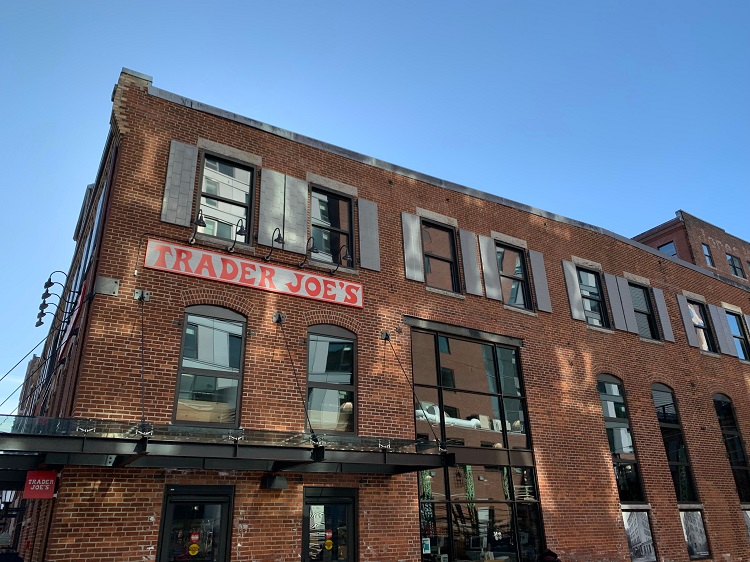 Food Costs To Live In Boston
If you plan to live in Boston, you're going to need to be prepared for the food costs. In fact, food costs 24% more in Boston than the rest of the United States. So, if you're yearning to live in Boston you need to know that it's an expensive place to eat. One of the reasons that food prices are high is that the cost of real estate forces the operator to charge more to stay in business. The good news is that our food is great! We also have some amazing restaurants that serve up some great dishes all across our area.
Groceries
Numbeo has created a Food Prices in Boston, MA chart that breaks down the costs of various grocery items. According to that research, to live in Boston you need to budget $349 per month per person for groceries. Of course, this figure is only an average that is based on a 2,400 calories per day diet. On a personal level, these figures may differ.
The good news is there are zero state taxes on groceries.
Average food costs:
Gallon of milk: $3.51
Loaf of bread: $2.82
Dozen eggs: $2.52
Pound of bananas: $0.80
Pound of chicken: $5.24
1.5-liter water bottle: $2.50
Eating At Or Taking Out From Restaurants
If you want to live in Boston, you also need to factor in eating out at restaurants in order to properly enjoy the city. This includes take- out. You can expect to pay anywhere between $15 to $40 per person when dining out in Boston. Of course, you can spend significantly more money per person at a high- end restaurant, such as Menton. You also need to keep in mind that Boston has a 6.25% meal tax for dining out and take out.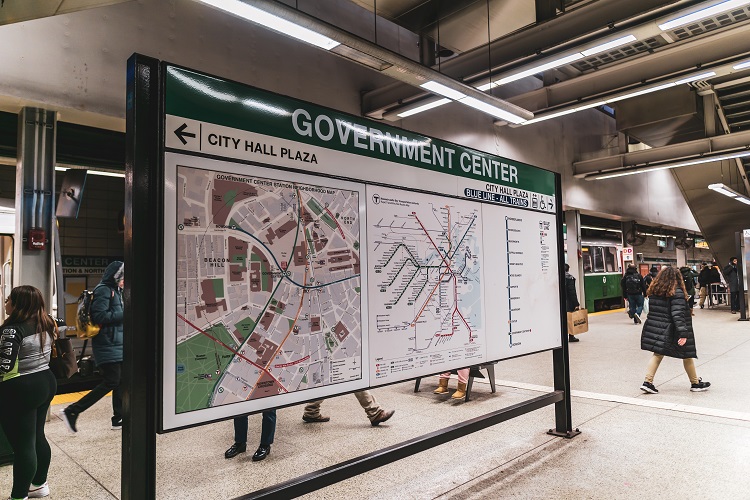 Transportation Costs To Live In Boston
Boston is an old and charming city that's paved with cobblestones. You're traveling on some of the same streets that our forefathers traveled on. From a historic standpoint that's fascinating. From a logistic standpoint, not so much. Many of the streets in Boston were created for horse and carriage traffic., meaning they're not properly equipped for some vehicles, especially large trucks. Oh and our alleyways are often very skinny and can cause stress if you are not the greatest driver.
Automobile Parking
Parking can also be an issue depending on the area. However, there are plenty of meters scattered throughout the city. If you plan to live in Boston expect to pay anywhere from $2 to $3.75 an hour for metered parking according to the city of Boston's website. In addition, on-street residential parking permits are free. You need to keep in mind that on-street residential parking spaces are first- come, first- serve, and you're not guaranteed a space. However, there are dedicated parking spaces available for rent or purchase throughout the city. Prices vary depending on location. There are also new technologies developing to utilize and share empty private parking spaces that are often cheaper than city of Boston parking.
So, what do you do if you want to live in Boston and plan to bring your vehicle? The best thing to do is work with a parking space specialist such as Boston Pads. That way you won't need to worry about driving around until you can find a place to park. You also won't need to worry about stuffing the parking meter with quarters every hour.
Public Transportation
The public transportation system in Boston is known as being one of the best in the United States- it's accessible and convenient. The public transportation system is run by the Massachusetts Bay Transportation Authority, or MBTA for short. The MBTA operates the famous T, commuter rail, buses, trolleys, and ferries. Bus fares run as little as $1.70 per trip. In addition, a one-way subway ride is only $2.40. The commuter rail tickets prices start at $2.40 and run up to $13.25 depending on your destination.
You can purchase a monthly pass for $90 that provides access to all forms of public transportation. That even includes certain commuter rail trips! Let's hope inflation doesn't cause these prices to rise higher!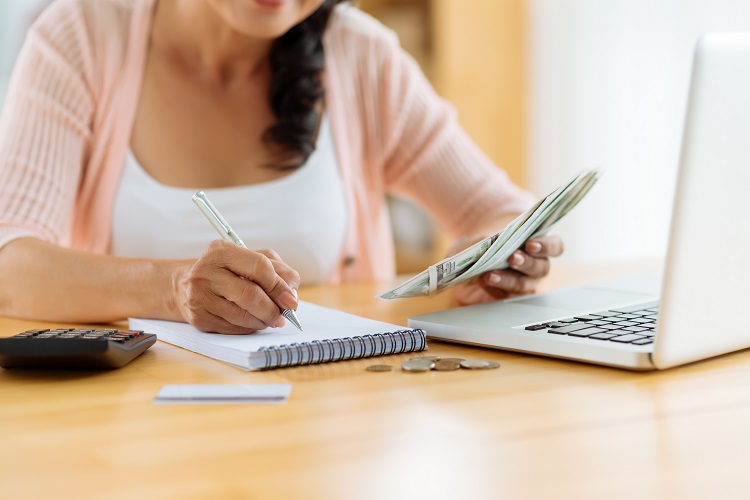 Other Costs To Live In Boston
People who live in Boston also need to factor in other living expenses- recurring bills, healthcare, and entertainment. According to Numbeo's Cost of Living in Boston chart, utilities cost approximately $170 per month. This is based on one person living in an average size apartment. It is also based on basic utilities such as electricity, heating, air conditioning, water, and garbage removal. That being said, some apartments in Boston includes heat, hot water, and trash removal as part of the amenities.
It should also be noted that the $170 per month utility costs figure does not include cable or Internet. That can run anywhere from $50 per month, to upwards of $250 per month depending on your cable and Internet package. You also need to factor in the monthly cost of a home phone if you choose to have one. In the current day and age, most people skip the home phone and use their cell phones instead.
The Cost of Healthcare
Boston is famous for having some of the best hospitals and healthcare options on the planet. In fact, people travel to Boston from across the country and all over the world to receive advanced care options.
The cost of healthcare in Beantown is on the high side. Healthcare costs are approximately 36% higher when compared to the national average. That can be a difficult pill to swallow if you're paying for the expenses out of pocket. The good news is that many of the jobs in Boston include a high paying salary and healthcare insurance.
Let's take a look at some of the average healthcare costs in 2022:
Dentist visit: $128.59
Doctor's visit: $149.68
Optometrist visit: $140.26
Veterinary visit: $66.81
The Cost of Entertainment
Boston offers a great deal of free entertainment options. This holds especially true when the weather is warm- you can take a stroll on the Freedom trail or visit the Boston Public Gardens. The Boston Commons is also a great place to spend time year- round. There are often events held at the Boston Commons, from plays to concerts. You can check out a schedule of upcoming events here.
Boston also offers entertainment options typical of a major city- movies, Broadway shows, sports games, and much more. If you enjoy going to the movies, the average price of admission is approximately $15 per person.

Want to Live in Boston? It's Worth It.
In conclusion, Boston is an incredible city. That's why approximately 685,000 people choose to live in Boston on a yearly basis. Boston is home to endless innovation. The job market is strong compared to the rest of the country- Massacusetts has a 3.4% unemployment rate, which is slightly better than the national unemployment rate of 3.7%.  There are also many world-renowned museums, restaurants, and sites to see. Boston's appeal is increasing each and every year.
The bottom line is that there is something for everyone in the city of Boston.  However, if you would like to live in Boston it's important to ensure that you have the financial stability to keep up with the cost of living. The recommended $84,600 per household to live in an average 1 bedroom apartment in the city is just that- a recommendation. Talk to a real estate agent and see if they have better deals on homes. We have 1 bedroom apartments available in Greater Boston for $1,800/ month! If you can budget your other expenses well, that means you could afford to live in Boston with a household income of $64,800. Explore your options!  You will also find great expense improvements by finding two or more roommates. While a 1 bedroom apartment for $1800 might be an average apartment; a three bedroom for $5,000 can often be an incredible apartment.  When it comes to housing solutions in Boston; never be afraid to think outside the box.
For more information about Boston in general or the current housing situation, please contact Boston Pads today. Our dedicated team of real estate professionals will help you find the perfect apartment or property that will not only fit your needs, but also fit your budget. We look forward to working with you.
Tags: