What Should You Know Before Moving To Boston?
Are you thinking about moving to Boston? If so, you're certainly not alone. Boston is an amazing city. That's why millions of people from across the world consider moving to Boston on a yearly basis. Many visitors remark that Boston reminds them of Europe. Perhaps this is due to the fact that the city features landmarks wherever you turn. Maybe it's due to all of the old red brick buildings. It could also be based on the cramped and winding streets. However, there's certainly more to Boston than the history and old-world charm.
Boston is also referred to as The Hub; although some people used to refer to Boston as Beantown that is now considered to be out of style. Boston is the biggest/leading city in New England. This is based on population, jobs, sports teams, universities, hospitals, and of course historical significance. Many consider Boston a sports powerhouse. This is based on the recent success of the Bruins, Celtics, Red Sox and Patriots. Other people consider Boston to be a city of intellectuals. This is because Harvard, MIT, Northeastern, Boston College, Boston University and many others are located in Boston. Although there is technically a city of Boston, some of us refer to the entire Metro Boston Region as Boston.
This extends from Weymouth, which is south of Boston, to Saugus which is located north of the city. Boston is a great place to live, work, study, and raise a family. There is a vast array of arts, culture, and shopping destinations. There's also a wide variety of restaurants, outdoor activities, and historical sites to see. We have put together some valuable information for people who are thinking about moving to Boston. It will help you get familiar with the different areas of the city ahead of time. In addition, you will learn a few things that will help you fit right in as an official Bostonian. When you move to Boston you certainly don't want to look like a tourist. So, sit back, relax, and enjoy the article.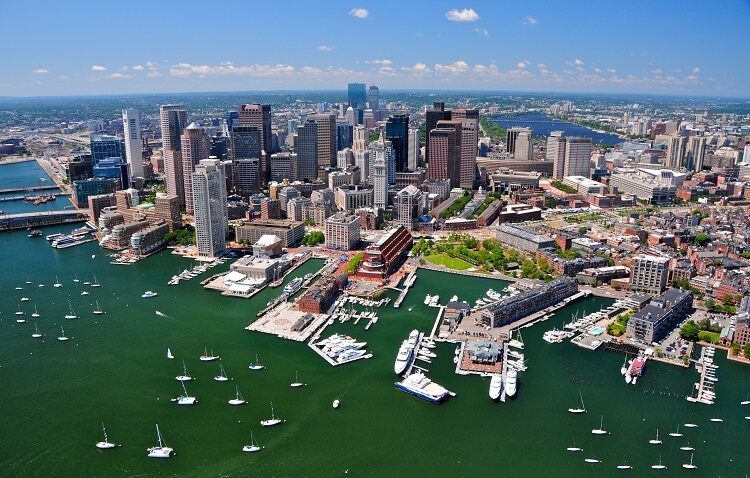 Choose A Neighborhood Before You Start Looking At Apartments
Boston has been experiencing an influx of people who would rather live-in apartments in the big city instead of more spacious homes in the suburbs. However, the Covid pandemic has temporarily put that on pause. That's good news for anyone who is thinking about moving to Boston. In essence, the rents are lower than normal. Now is a great time to lock into a rental agreement. That being stated, Boston is typically an expensive city to live in.
You need to be aware of that before moving to Boston. Despite the high cost of living, moving to Boston is still a great option if you can afford it. There are numerous neighborhoods that are attractive places to live. You should always choose an area of Boston that is based around your income. Keep in mind that some apartments are more affordable than others. This holds true even for apartments that are of similar size. For example, apartment A may have an updated kitchen and brand-new hardwood floors. On the other hand, apartment B hasn't been updated in years. The difference may very well reflect in the price of the monthly rent.
The bottom line is that you should find an apartment that is central to your interests, lifestyle, and budget. Keep in mind that a long commute to work or school tends to be incredibly time consuming. Always factor in the distance to and from your place of work or school when searching for an apartment in Boston.
The following information will outline a few of the popular neighborhoods in the city of Boston and just outside the city. When it comes to Boston and surrounding areas there is a neighborhood for everyone. Some local knowledge will provide you with a better view as to where you want to call home.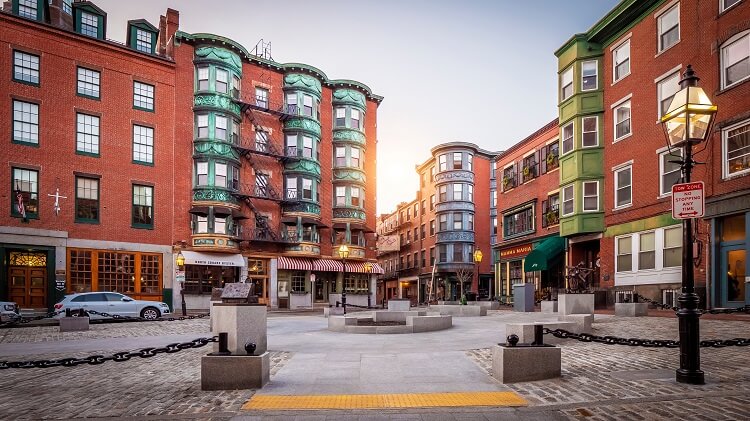 Popular Neighborhoods to Live in Within City Limits
South Boston
First and foremost, South Boston is locally known as "Southie." If you conduct your search there you should get to know the local lingo. Southie is currently home to many young professionals who are a few years out of college. In addition, many families call South Boston home. This is due to the fact that Southie provides a great deal of apartment options.
This area also provides easy access to downtown and other areas of the city through public transportation. In addition, Boston's Seaport and waterfront is only a few blocks away. There are plenty of bars and restaurants to choose from.
South End
Boston's South End neighborhood may be small, but it' one of the most picturesque areas in the entire city. There is a great deal of brownstones that command a premium. In fact, any apartment in this area commands a premium, but it can be well worth it. The South End neighborhood is near downtown Boston. There are many high-end restaurants and shopping venues to explore.
North End
Did you know that the North End neighborhood of Boston is one of the most historic in the city? If you enjoy Italian food and pastry this is the place for you. Since the North End is so well known, the rent tends to be on the higher side. You may also find that you will get a lot less square footage for the money. There are many lines of public transportation to choose from. The North End is also close to the Boston Garden where you can catch a Boston Celtics game or Boston Bruins game. If you don't like busy areas, the North End is not for you. In the summer, the area is packed full of tourists who are there to celebrate the Summer Feasts and Festivals.
Back Bay
Most people who plan to move to Boston have at least heard of the Back Bay. It happens to be one of Boston's most popular areas. This famous Boston neighborhood is well known for its gorgeous brownstones. So, if you plan to move to the Back Bay expect to pay top end for your rent. The Back Bay is centrally located near Newbury Street, Fenway Park, and Storrow Drive.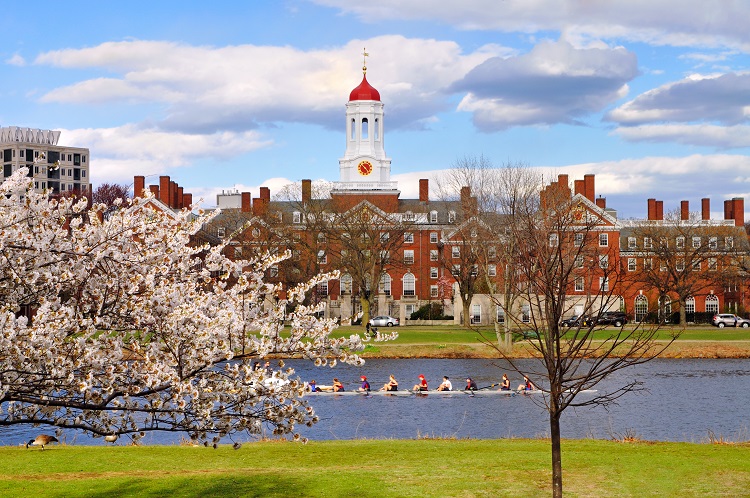 Popular Neighborhoods to Live in Outside of City Limits
Cambridge
The city of Cambridge, MA is located close to Downtown Boston. It's home to Harvard University and the Massachusetts Institute of Technology, otherwise known as MIT, Leslie University, and more! It goes without saying that Cambridge has a college town feel to it. It is also the technology hub of New England. This holds especially true in the Kendall Square area. That means there are plenty of companies to work for that are based out of Cambridge. Harvard Square, Kendall Square, and Inman Square provide a plethora of food and entertainment choices.
Somerville
If you are thinking about or planning to move to Boston, Somerville is certainly an area to consider. In fact, it's one of the most increasingly popular neighborhoods located outside of Boston. Somerville provides an option to be outside of the hustle and bustle of Boston, while still being nearby. The monthly rents tend to be more affordable when compared to other areas located in Boston and surrounding areas. There is plenty to do in Somerville. Davis Square, Union Square, and Assembly Row provides residents with a great deal of restaurant and bar options.
Arlington
Arlington, MA is an incredible option if you prefer to live in a small town that's located close to Boston. In fact, it's only a short train ride or drive from Downtown Boston. Arlington has some cool bars and a growing restaurant scene. Monthly rents are priced a bit lower when compared to some of the other neighborhoods in Boston and surrounding areas.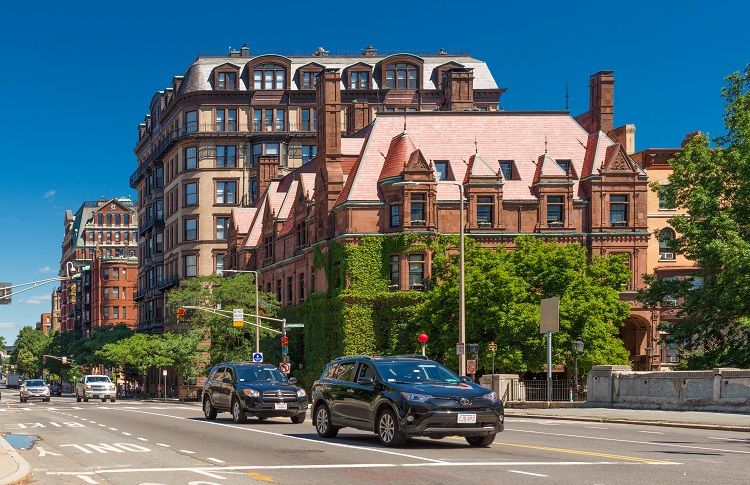 Driving In Boston Can Be Difficult
The stories that you may have heard about driving in Boston are true. The streets within the city can be incredibly difficult to navigate. Boston drivers are well known to be aggressive. If you're new to Boston, you may need an adjustment period until you get used to driving here. Factor that in if you plan to drive to work or school. A great deal of Boston residents prefers to take public transportation instead of driving in the city.
…Parking In Boston Can Be Even More Difficult
If you have ever driven an automobile in Boston and found that to be tough, try parking it. In fact, parking spaces are few and far between unless you buy or lease a parking space. Many people end up driving around until the can find a spot to park, but that can take a long time and may not even work. That's why some of us end up parking in one of those expensive garages. By the way, if you're interested in buying or leasing a parking space in Boston, we can help.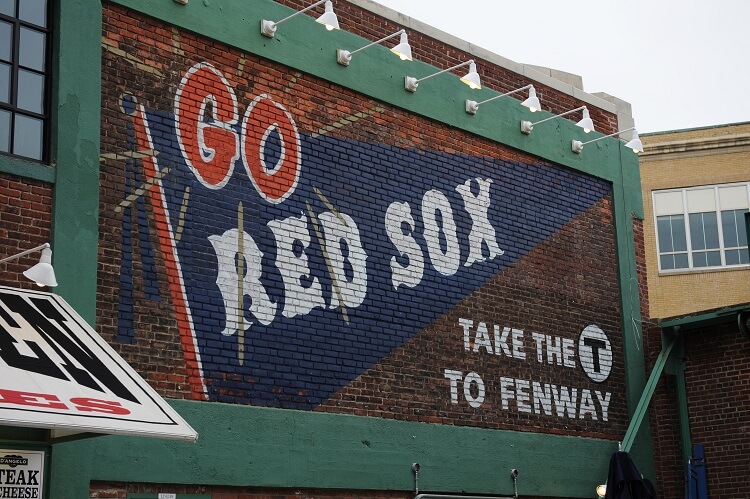 Bostonians Are Proud Of Their City, History, and Sports Teams
Most Bostonians take great pride in their city. They are incredibly proud of the role that Boston played during the American Revolution. Bostonians are particularly sensitive about their sports teams. Just try wearing a New York Yankees hat and you'll see what we mean. By the way, if you do wear a NY Yankees hat around town, expect a few harsh words from the locals. Another easy way to ruffle the feathers of a Bostonian is to compare the city of Boston in any unfavorable manner to other cities. Always keep in mind that Boston has better pizza than Chicago, New York or New Haven, CT. By the way, we also have better Chinese food than San Francisco.
Boston Is A Great Place To Live For History Buffs
Are you interested in the Revolutionary War? If you answered yes to this question than you'll absolutely love living in Boston. In essence, it's the city where the Revolutionary War was planned and initiated. You can follow the Freedom Trail to many historic sites that highlight Boston's role in the war for Independence. In addition, you can learn all about Boston's historic rise at the USS Constitution Museum. There are also many historic houses in the city. You can also tour the famous graveyards where some of our founding fathers are buried. You can also learn all about Boston history at the Boston African American National Historic site. The John F. Kennedy Presidential Library is located in Boston as well.
Boston Has A Strong Tech Scene
The tech scene in Boston is currently booming. That means there are a great deal of business opportunities in Boston and surrounding areas. If you're searching for a tech related job or are planning to start a technology company, you should add Boston to your list of tech cities. The tech scene has grown in Boston by leaps in bounds in recent years. This is in part thanks to the abundance of top-notch colleges located in the city. In essence, many tech students from around the world decide to stay in Boston after they graduate.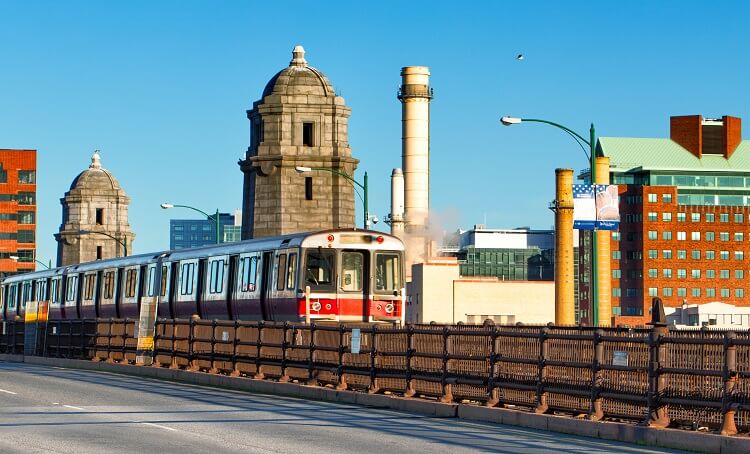 Public Transportation Tends To Close Before The Bars
Public transportation in Boston, knows as the T, tends to close before the bars. You should be aware if you plan to stay out late during the weekends or during the weeknights. For example, most bars in Boston close at 2 PM. However, depending on the line, the T stops running between 12:30 am and 1 PM. So, if you plan to close the bars down, just make sure you bring enough money. You'll need to pay for an Uber or a cab so you can get home. This can be a big adjustment. Especially if you're moving from a city that has transit available 24 hours per day 7 days per week.
It's Easy To Go Green In Boston
Most people who don't live in Boston are unaware of the fact that it is a great place to go green. First and foremost, you don't need a car to live in Boston due to the many public transportation options to get around the city. You can also purchase fresh, locally sourced food at one of the many farmers markets located throughout the city. Thanks to state government backed incentives, you may even be able to rent an apartment that runs off of solar energy.
Boston Is Full Of The Arts
Boston is not only a city that is steeped in history, traditions, and sports. It is also home to some incredible art. In fact, there are plenty of culturally based venues that keep the art lovers quite happy. For example, there is the world-renowned Museum of Fine Arts. This incredible place permanently houses some of the most valuable pieces of artwork in the world. There are also various special exhibits throughout the year. You can also see many other famous pieces of art at the Isabella Stewart Gardner Museum and the Harvard Art Museums. Boston is also home to the world-famous Boston Pops and Boston Symphony Orchestra.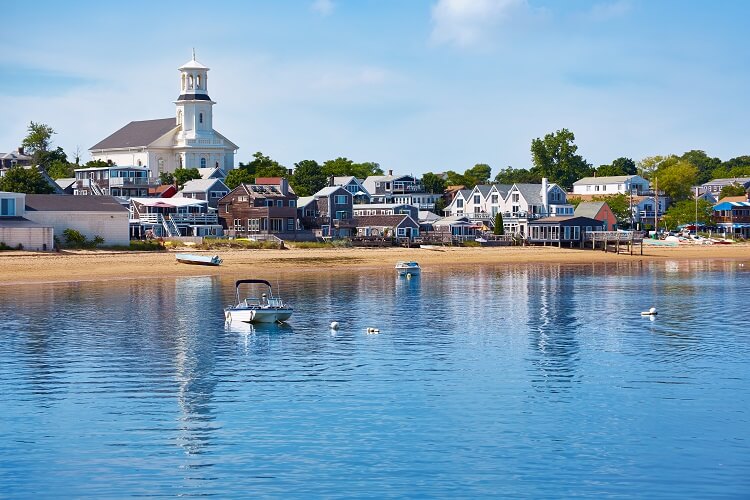 Boston Is Close To Other Famous Areas In New England
If you are unfamiliar with Massachusetts, you may not be aware that there are other areas besides Boston to explore. For example, Plymouth, MA yes that Plymouth is just about a 30-minute drive from Boston. You can visit the famous Plymouth Rock where the Pilgrims first landed. You can also board an exact replica of the Mayflower in order to see how the Pilgrims traveled to America. If you really want to see how the Pilgrims lived when they reached our shores, take a tour of Plymouth Plantation. Talk about the beginning of American history.
If you travel another 30 minutes south, you will reach the world-famous Cape Cod. There are many beaches and quaint villages to explore in the Cape. You can even take a ferry to Martha's Vineyard from Cape Cod. New Hampshire, Vermont, and Maine are all located north of Boston. There is plenty to do there from beaches, camping, and skiing in the winter. If you feel like stretching your wings take a ride to the Berkshire Mountains, which are located West of Boston.
Moving to Boston Could Be Your Best Idea yet
In conclusion, everyone should move to a new city at least once in his or her life. Boston is a great place for that especially if you have knowledge about the various aspects of the city. That is why it's important for you to get to know the city a bit before moving to Boston. In fact, you should get to know the city before traveling here so you that will know what to expect. You need to know about the various neighborhoods in which to live. It's also important to have a grasp on the things that you can do in this wonderful city. Last but certainly not least, it's important to know the way that Bostonians think about their city.
If you can get familiar with these things before moving to Boston, your experience here will be that much better. Boston Pads is here to help your move to Boston each and every step of the way. We can help you find the best selection of Boston apartments. If you're relocating to Boston or simply need help moving Boston Pads will assists you with our vast array of relocation services. Our main goal is to make your move to Boston or surrounding areas a pleasant one. In fact, we strive to make your move as easy, smooth, and stress free as possible. We look forward to working with you.
Tags: