New Year's Resolutions Every Boston Real Estate Agent Should Make
Attention Boston real estate agents! 2022 is rapidly approaching and this is the perfect time to reflect on what worked and what didn't in 2021. You might also want to ask yourself what technologies, new ideas, or changes could be implemented to continue your ascension to become a top Boston real estate agent. If you didn't hit all your real estate goals – what kept you from reaching your true potential? For example, were you able to sell or list as many houses as you wanted? Did you rent as many apartments as you wanted to? If you happened to fall short, you need to figure out why. If you didn't set any goals, then you fell short by default.
Luckily, the new year is the perfect time to start fresh with better habits in mind. That is why New Year's resolutions are so popular. Setting goals that require growth will set you on the path towards being an incredible Boston real estate agent. It takes hard work to make it in this industry. You want the best training and the best technology available to you.
You want to be able to trust that the environment around you is fostered in teamwork. You should also consider lining yourself up with a real estate platform that will truly support you and your efforts. On that note, here are a few New Year's resolutions every Boston real estate agent should make.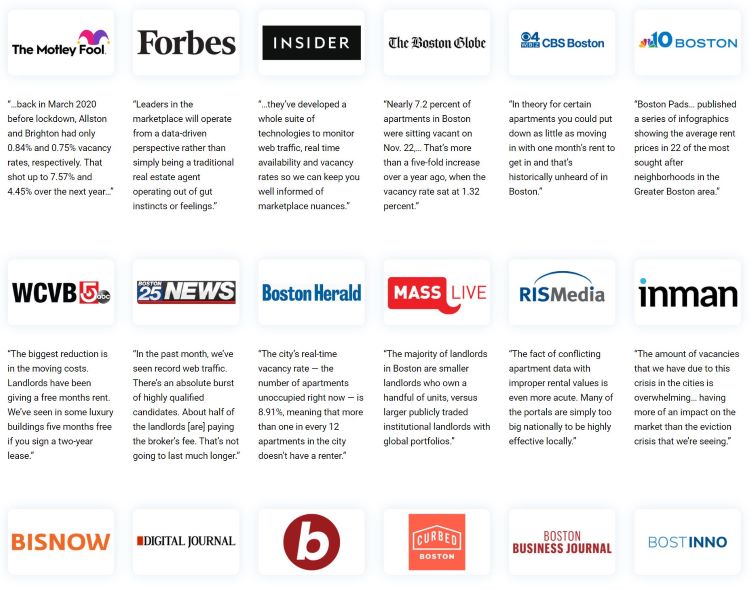 Increase Your Online Visibility.
"Location, location, location" as a standard doesn't just apply to brick and mortar anymore. Your online "location" is crucial to your relevance. The most successful brokerages appear on the first page of Google. The agents that make the most money usually work at offices with strongest online presence. Organic page rank matters. It's also important to know that your brokerage spends a significant amount of resources on marketing for you. It's an advantage to work in an office where the phones are ringing with investors, buyers, sellers, and renters calling! It's vital to look for experienced local leaders in real estate that have been vetted by local and national media. Pay particular attention to how often they are indexed in Google for local search results. Look for strong local companies that possess the highest domain authorities for their websites.
Not only do media appearances of your company offer more exposure for agents, but it validates that you're amongst experts in your field.
Make it your New Year's resolution to perform google searches on various top keywords in real estate. Think about how customers and the outside world also perform their Google searches for competitive keywords such as boston apartments and boston real estate. You might want to consider a real estate company by the overall site visits they receive in a year. Let's face it, if you're not on the first page of Google, you will never receive a decent amount of leads. That means significantly more hours just prospecting which is incredibly time consuming. Remember when you are spending all your time prospecting that means you are not showing and closing.
It might be a prudent decision to consider working at a real estate office that invests substantial monies in providing a massive online omnipresence. Increased online visibility will make a big difference to your bottom line. The less time you have to spend in front of a computer generating marketing or posting ads, the more time you can spend on the phone, setting up showings and closing transactions. The best real estate agents in Boston work for companies that deliver the best marketing presence for their agents through dominant web presences. Finding a top tier real estate firm with the highest number of customers is always a win for your wallet!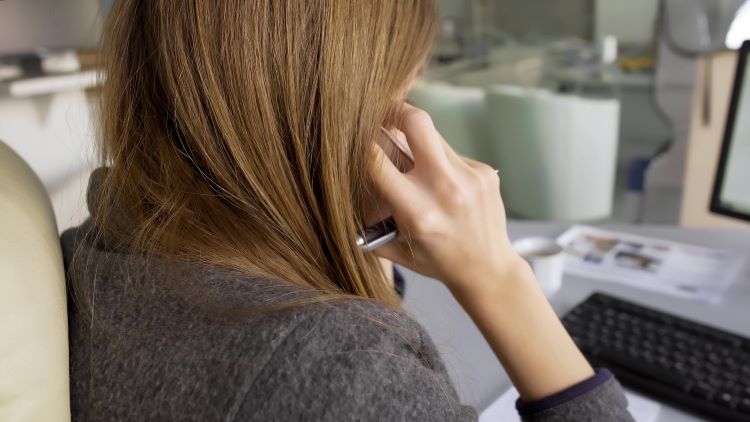 Set Numerical Goals.
Vague goals are not real goals. Setting ambiguous goals is the first step towards lying to yourself about your professional growth. That being said, arbitrary numerical goals that don't challenge you are not worth setting either. For example, you can set a goal of 5 calls per day. Technically that is a numerical goal, but any successful agent can tell you 5 calls a day doesn't pay the bills. You also want as many property owners phone numbers in front of you as possible. Having to research phone numbers is also a huge time-consuming task. However, if you go to work at a company that has developed a massive database through years of real business relationships with landlords- well, that can be super lucrative.
The adage of working smarter and harder applies here. Smart is working at a place with the largest landlord database of phone numbers and emails. Working harder is making more calls in the most effective manner possible. Ask yourself how much work you put in this year and how much you made. Use that as a benchmark for the bare minimum. Talk to successful brokers and agents and ask them about their goals- see what they each have in common. After all, why not follow tried and true paths to success?
It is said that it takes 21 days to form a new habit, and 66 for that habit to become automatic.
That's a relatively short commitment to help you form good sales habits that you can use for life. If you made 50 calls per week for new listings in 2021, set a goal to make 100 instead. Keep in mind that you'll accomplish a lot more with those extra dials. If you really want to make the most of these calls, only count calls where you reach someone and build rapport. Relationships take time to build, but that first call is crucial. Studies show that people call back companies more frequently when they have had a previous interaction with them. Name recognition is also important, so seek market leaders. This will undoubtedly help the ratio of call backs you receive over time.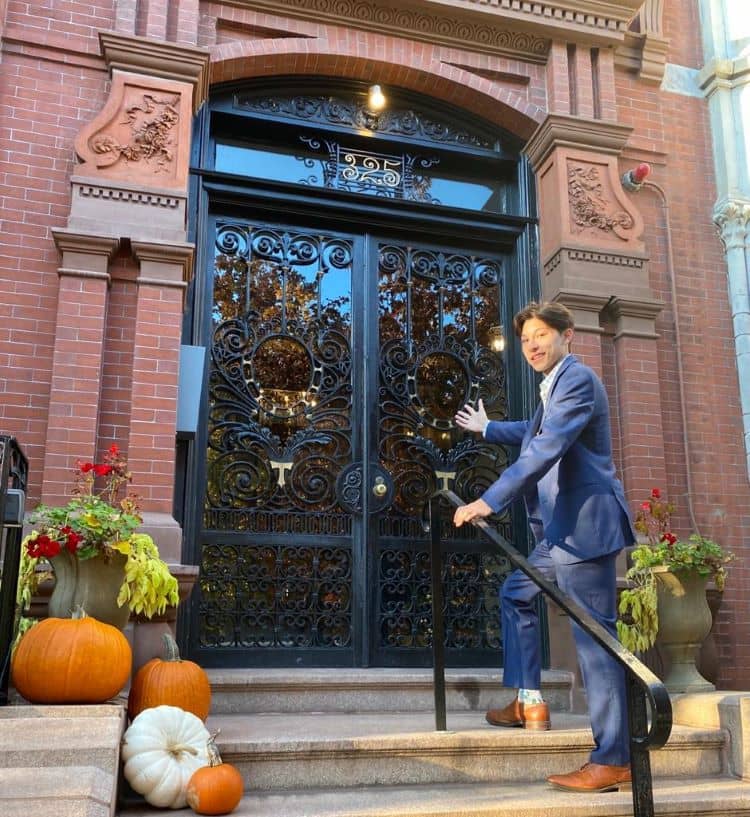 Expand Your Marketing Efforts to New Areas of the City.
Although some cities are defined by their skylines, Boston is distinguished by its neighborhoods. There are 23 separate regions, and each has 84 sub-districts within them. That means you have many areas to market your services in. However, most Boston real estate agents tend to stick to only a few neighborhoods at best. They believe that specializing in one or two areas makes them an expert within those confines. While this may be a good tip for new agents to follow, it can be limiting for veteran agents. Once you begin to know an area, expand your marketing efforts to surrounding towns/neighborhoods! It will allow you to grow as an agent, notice larger market trends within Boston, and increase your sales.
Each year, you might want to step back and look at the overall Greater Boston real estate market. Figure out which areas are having the greatest upswing. It would be prudent to invest some time in this new area. Having data that can show you which areas are receiving the highest search volume can also send you in the right direction. There is an old saying in fishing, "fish where the fish are." All things being equal, you want to cast in areas that can bring you the most fruitful harvest. One thing that is forever common in Greater Boston is the fact that neighborhoods come and go in their popularity.
Make sure you learn about the neighborhoods where you plan to market.
Each neighborhood has its own story. Read as much local information about an area as you possibly can. Learning the history of an area helps when you are with a customer on the way to see a property. By knowing the history of a neighborhood, you will be ahead of many other agents that don't seem as educated or as interested as you. Studying available Boston Pads rental data is extremely helpful when breaking into a new neighborhood's rental market. Offices powered by Boston Pads have access to even more detailed real estate data, allowing agents to become experts in no time.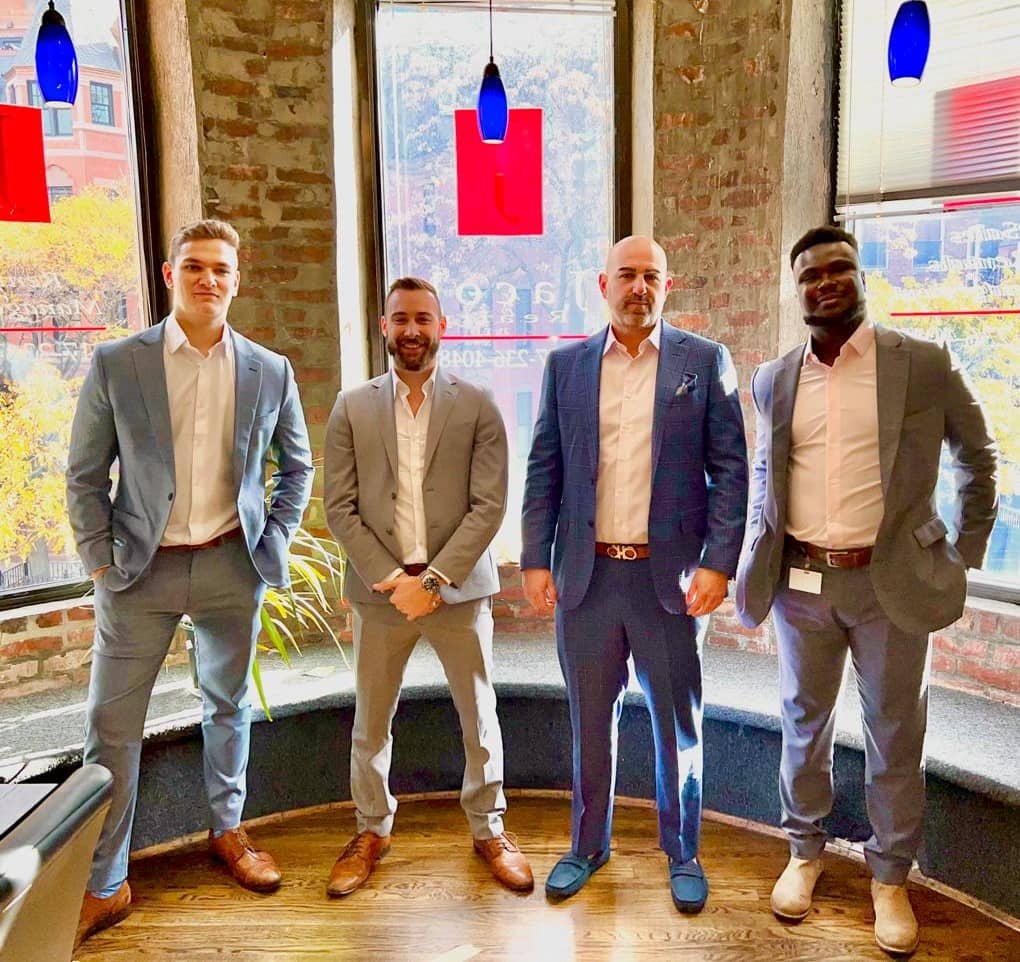 Dress Professionally Every Day.
Successful Boston real estate agents dress professionally every day. There are several reasons why you should dress professionally. First, it helps you make a good impression. That's important in a sales related job- clients need to trust you with little information about you. Dressing professionally every day will also improve your self- image by allowing you to feel confident. Let's be honest, when you dress well, you just feel better, and it makes you more confident. Confidence has a lot to do with closing transactions. People trust other people more when they take the time to dress professionally. It shows respect to the individual that you are working with.
Of course, "professional dress" can differ every day. If you don't have meetings that day and have a day of calling ahead, business casual is perfectly acceptable. If you need to dress to impress, a suit or other formal attire is always the right move.
Take an Updated, Professional Headshot.
Your picture is often the first impression that potential real estate clients have of you. Although appearance isn't the only thing that matters, it is important and the first thing anyone will notice. Boston real estate agents who make a lot of sales nearly always present a professional yet friendly image. Your headshot, and other pictures of yourself, should also be used on your social media accounts. That means they are available across various internet platforms. Needless to say, you want to always make a good impression. The rule of thumb is to update your headshot every two years. It keeps your picture current and provides an opportunity to freshen up your look. It doesn't hurt to take a picture with prime Boston real estate in the background either!
Take Advantage of New Technologies.
Technology is pushing the bounds of what Boston real estate agents can ultimately achieve. That means tech savvy people have a tremendous advantage in this industry. Utilizing new technologies will save you time. Gaining buckets of time to close is essentially saving money while you set yourself up to make much more. Seek offices that are specifically geared for the best local technologies that will give you time advantages.
Ask yourself important questions.
Are they syndicating your data to the widest number of locations on the internet with the least amount of effort? Are they organizing your leads for you so you can focus on closing? Is the company that you work for bringing in new landlords and new listings through their online portals? Does the company you work for have the broadest reach to cover more areas? What if your familiar area becomes slow for a few weeks or months? Do you have access to technology that can quickly make you look like a market leader in a new area? The best real estate companies will always deliver local applications that fit the needs of your target areas. What compelling technologies are they providing that will make you stand out from all the other average real estate companies? Does the company you work for get listings that other companies can't get because of their tech street cred?
Time is money.
The top real estate companies should also have great off the shelf national technologies as well. For example, there are applications that allow you to have contracts signed electronically with digital signatures. Just think about how much time that will save you each week. Instead of planning hourlong meetings to sign paper contracts, you could use that time to make extra phone calls instead. If you are looking to make the switch from your real estate company to another one, now is the time to make a list of essential techs for you that will allow you to prosper.
Write More Blogs.
Blog articles are a great marketing tool that successful Boston real estate agents use to obtain more business. First, they increase your Internet visibility- and as discussed, this is a key aspect of success. When you publish high quality articles on the blog section of your website you'll be seen online. The more the merrier in this regard. Second, you're also providing a value-added service to your clients. The blog articles are providing your target audience with free knowledge and advice about real estate related topics. Clients are also looking for data driven results to validate their real estate decisions. Try to find companies that can provide you with copious amounts of real time data – that can make you look a lot smarter in the shortest period of time possible.
Boston real estate blogging also help potential clients know more about you and your expertise. If they have to choose between an agent they can't find any information about, or an agent with a professional headshot that shares their real estate knowledge and establishes themselves as an expert- who do you think they'll choose? Ask yourself the question, if you were going to a new city, who would you choose? It's been proven that people trust real estate agents more when they have data and content to back their positions. Perhaps it's time you sat in your chair and get your fingers flying on relevant Boston real estate topics.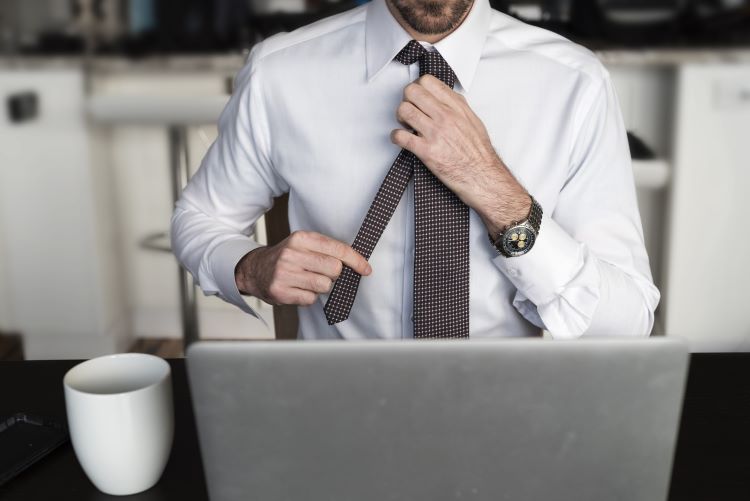 Create a Morning Routine.
A morning routine helps people set the tone for the entire day. It provides you with the opportunity to control your schedule instead of having your schedule control you. As you begin each day, a morning routine will give you better focus on what's in front of you. It will help you prioritize your time and increase productivity. That's why so many successful CEOs, entrepreneurs, and Boston real estate agents create an early morning routine. They key word here is "early". If you're waking up at 10 AM, while technically the morning, you're losing valuable time that could've been spent working. You must ask yourself: if you are showing up late, could it be possible that another agent is showing up early and getting the jump on you?
An early morning routine can be fun! Find a sales podcast you enjoy and listed to it while you drink coffee, have breakfast, and/ or work out. Audiobooks are great options too, as they can keep you engaged while teaching you something new. If you are a real estate agent with a long commute to Boston, getting in early can avoid traffic. It can also give you a chance to listen to audio books on prospecting and closing techniques. Nearly all the best real estate agents in America share a common thread of having solid morning routines. You may want to surround yourself with top producers as it has been said that "success leaves clues."
Don't get charged for training by the company that hired you.
Be leery of companies that want to charge you for their real estate training/courses before you work at their office. No matter how hard they try to sell you that their training is unique or special – it's not. Moreover, there is something that is fundamentally wrong with a company that wants you to shell out thousands of dollars on their training and make commission money from you. That, on its surface, sure sounds like double dipping to many in the real estate industry. You should also be skeptical of multi-level marketing real estate schemes. That is, when they say if you recruit enough people for their organization, then you will make big bucks. It might be a great idea to find a company where teamwork, sharing of great ideas, and success is celebrated as a company culture.
In conclusion, the New Year's resolutions as listed above are good advice for all Boston real estate agents. Putting a little extra effort to build the right habits and develop a game winning life plan will go a long way into significantly growing your business. If you would like to join the Boston Pads team, please click on the link below. We look forward to hearing from you. Here's to a Happy New Year and incredibly successful and prosperous 2022.
Tags: