Top 5 Tips for Working From Home With Your Kids in Real Estate
Life with the coronavirus has certainly brought its share of changes: but it's not just the adults who suddenly find ourselves at home. With schools closed all over the nation, our kids find themselves likewise trying to adapt to a remote classroom, as well as being told they can or can't do many of the things they're used to… all because of something they might not be able to understand.
And worse yet, if they do understand the seriousness of the situation, they might well be terrified.
For many of us in Real Estate, this represents a unique challenge, but also a unique opportunity. We've reached out to friends and experts alike to find some answers. With any luck, we and our kids will come out of this crisis having grown from the experience. And hopefully with some of our sanity still intact.
Here's 5 tips for getting real estate work done from home… even with your kids around.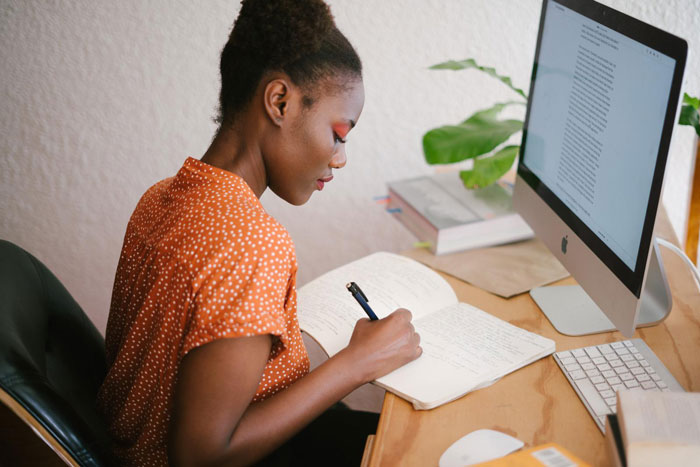 Tip 1: Make a Distinction Between Work and Home Spaces
This is worth keeping in mind, even for those of us who don't have kids at home. Having a clean distinction between where you get work done and the rest of the house can be essential in keeping your focus, and doubly so when your kids are about. While this isn't to say that you can't pace while taking calls, or that no one can ever enter your office space, it really helps to have a seperate space to conduct your business.
If you already have a home office, then perfect: you're most of the way there. Establishing some quick etiquette (a closed door during meetings or calls that need your attention, knocking on an open door to see if you're available, etc.) will do wonders for helping you keep your focus, and by extension, everyone's sanity.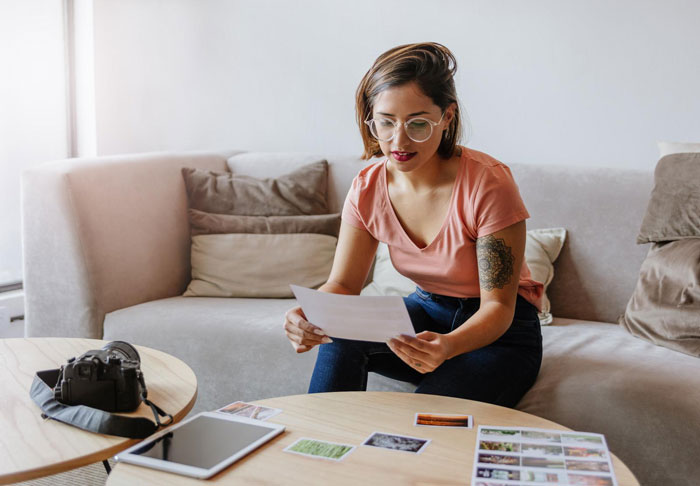 Tip 2: Establish Boundaries
If you're like most of us in real estate, you spend a lot of time on your phone. And if you're like most parents, your kids have a fuzzy understanding of what acceptable background noise is. It's bad enough if there's screaming in the background during an internal meeting, but when you're trying to close a deal — especially a high-dollar one — your clients might feel like you aren't taking them seriously, or you're wasting their time. From your kids' perspective, little ones might not understand why it's okay for you to talk, but not for them, and kids of any age might consider it hypocritical if you're constantly shushing them during your calls, but you've interrupted their remote classes, or even calls with friends.
Head this off at the pass by establishing a convention for calls, zoom meetings, and other audiovisual sensitive interactions. "Do as I say, not as I do" won't go very far in quarantine, so make sure you've got a protocol for respecting others' calls… especially if you've got multiple people working from home, attending lectures, or otherwise talking at the same time during working hours.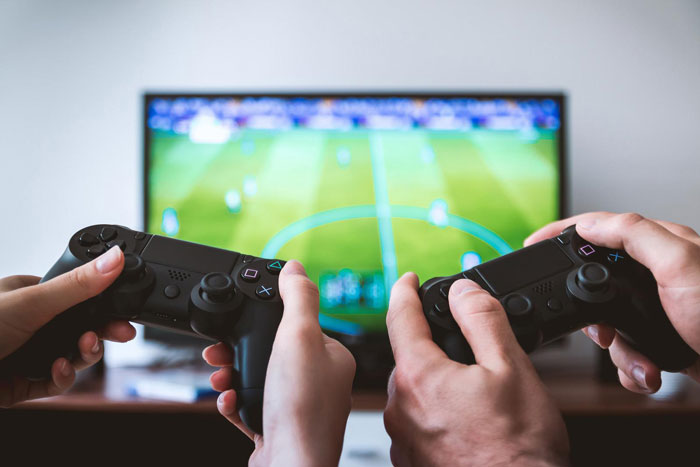 Tip 3: Be Flexible With Screen Time and Schedules
We know, we know: every parenting article written before now says that too much screen time is essentially the worst thing in the world for your kid. And as we adjust to virtual meetings, video calls, and otherwise spending our entire work day in front of a screen, we know that the eye fatigue is no joke. And with virtual classrooms and other resources stepping in to provide educational resources for kids in quarantine, your children now have the same issue.
And they're still probably going to want to play video games, chat online, or otherwise spend their recreation time in front of a screen. This is likely the only contact your child will have with their friends for some time, and to be honest? Plenty of us are queueing up some Netflix binges of our own, so keeping tip #1 in mind, let's cut the rugrats a little slack during this thing.
More to the point, this can be a powerful tool in your kit. With your kids attending school from home, you can be flexible on schedules. Have an important call where distractions would spell disaster? Consider rationing out some screen time to your kids to ensure you're not disturbed. Yes, even if it's normally during school hours, so long as their work gets done. Finding ways to eke out some privacy while in the same space is a must. Which leads to our next tip.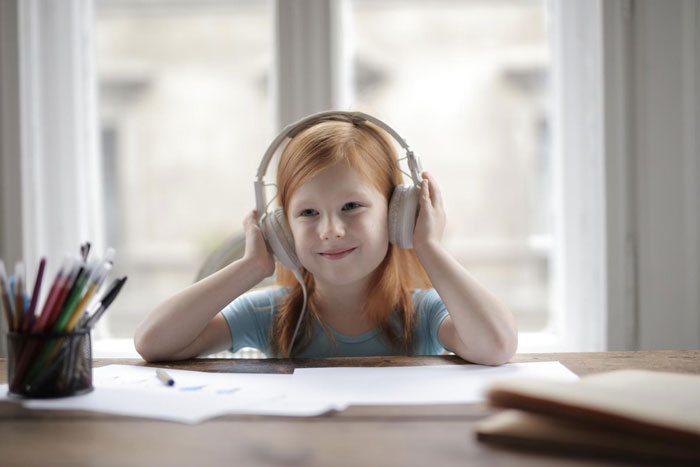 Tip 4: Headphones are Your New Best Friend
You know the phrase "been in the car for too long?" You're all going to be in this car together for a while yet, so buckle up..
With everyone cooped up around the house, you're going to learn more about one another's taste than you ever expected — and in some cases, ever wanted — to know. Even if all the adults and kids in the house share similar tastes in tv, music, games etc., it's unlikely that everyone's unwinding schedules will perfectly line up… to say nothing of a Disney princess breaking out into song in the background while you're closing a luxury condo.
Headphones. Trust us.
Give everyone their own set of cans, and your work and play alike will become far more manageable. It's worth repeating, if you're not the only one working, taking classes, or otherwise engaging in some kind of teleconferencing from home right now, a good set of noise-cancelling headphones is a life-saver.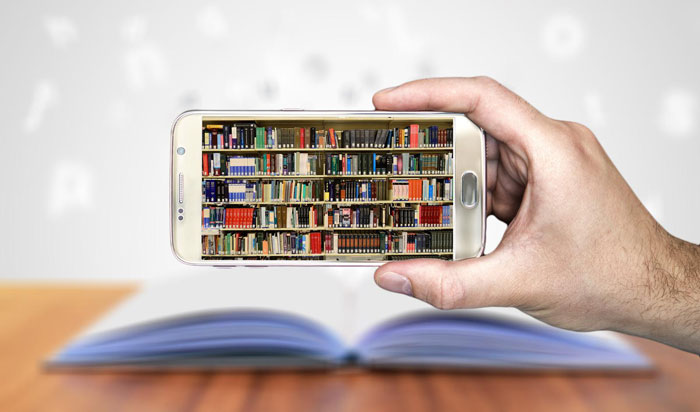 Tip 5: Take Advantage of Free Online Resources
Whether your kids have a remote curriculum to follow, or it's all been dumped on your lap, many of us have suddenly found ourselves scrambling to put together an educational plan for our kids. While this can be a great experience, it also means that you've got yet another thing to manage in the middle of your work day. Trust us: it's easy to get overwhelmed, and that's going to impact your job performance.
Thankfully, we're not alone in this: there are some great resources out there to help you navigate this terrain. Scholastic has a fantastic program called "Learn at Home," which they're offering for free during the COVID-19 situation.From daily reading and writing "quests" to interactive guided articles for different grade levels, you'll find a bevy of resources to help you manage your kid's education on short notice. The impressive 630,000+ K-5 resources of Twinkl are free to US residents during coronavirus (just use the code USATWINKLHELPS).
And if that's not enough, School Choice Week has a curated list of free resources for families educating at home during COVID-19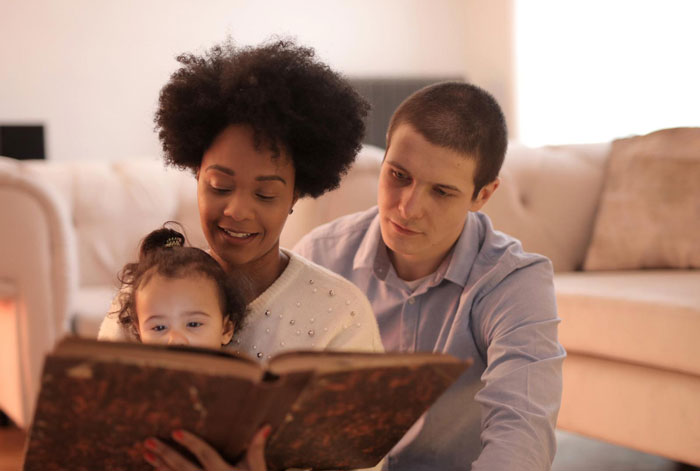 Focus on What You Can Do, Not What You Cannot
Look, we get it: this whole situation is a mess. From heads of state, to kids who aren't going to school today, we're all trying to find our way through unfamiliar situations right now. It's okay to not have the answers: nobody does.
But you've got time with your kids, and as much as you might occasionally want to pull your hair out, these moments will be the memories you look back on in a few years. Make it a point to take lunch with your kids. Learn about their interests, and give them an opportunity to learn about real estate. Take advantage of the opportunity, and focus on the things that you can control:
Tell your kids you love them.
Learn something new.
And come out of this with incredible hand-washing techniques, young and old alike.
Tags: