Why Boston Real Estate Agents Should Join a Company With the Most Keys to Apartments
Ask someone who does not work in real estate, "how do you identify a successful real estate agency?" They will probably respond with one of the following: how many real estate transactions they close a year or how much clientele they have within their network. Perhaps they would mention how recognizable the agency's branding is in a variety of marketing channels. However, few people would consider how many keys the company stores at their office. Many people probably would not think of keys as being a true measure of success, but, when you really think about it, it displays one of the highest honors of trust. Boston Landlords and property managers only give keys to offices that they know, like, and trust. Property owners only give keys to real estate offices that consistently rent or sell their units.
Think about it for a moment, if you were a property owner, would you give keys to your Boston real estate to just anyone? There is an exceptional amount of responsibility to be demonstrated in order for landlords to hand over keys to a Boston real estate company.
Who rents the most listings?
Landlords only give their keys to companies with proven track records of success. Property owners are simply not going to hand out keys all across the city to various Boston real estate offices that do not have a good track record of renting Boston apartments. In fact, it's a safe assumption that there are few, if any, property owners that would just hand out keys to multiple offices. When landlords provide keys to various offices it can turn into a key tracking issue. There are a number of additional liability issues that start to arise as a landlord gives out keys to multiple offices. Acquiring keys from landlords is done in an accretive manner that all goes back to trust, and a proven ability of renting apartments in Boston.
More keys, more deals
Having access to keys is a vital part of the apartment leasing process. When real estate agents have keys, it greatly boosts their productivity and overall deal volume. Boston real estate agents that have keys to apartments, greatly increase their efficiency since they can show more properties in the shortest period of time. Apartment finders are always treated to the best experience when ample keys are available. Without keys, and being solely reliant on tenants letting you in, a showing can quickly become full of frustration. Going through the tenants can often lead to bad google reviews due to botched showings. Tenants will sometimes promise they will be home, but often times they are not. Sometimes they simply forget, and other times they might not care.
Without keys accessible to agents, units can sit on the market much longer since the unit can't be accessed. Tenants of Boston apartments can be away on vacation, or work challenging hours, which can greatly restrict showings. For most real estate agents, this can be a stressful issue. A tremendous amount of time can be lost, and many real estate agents get burnt out just trying to set up showings without keys. The beauty of working at a company with an extensive amount of keys to apartments is how much better your showings go. It's also a lot easier to ask for great reviews from clients when you show them the most apartments in Boston when compared to other offices. They see that both you and your company are on point. Having more keys make you look better and your clients like you a lot more.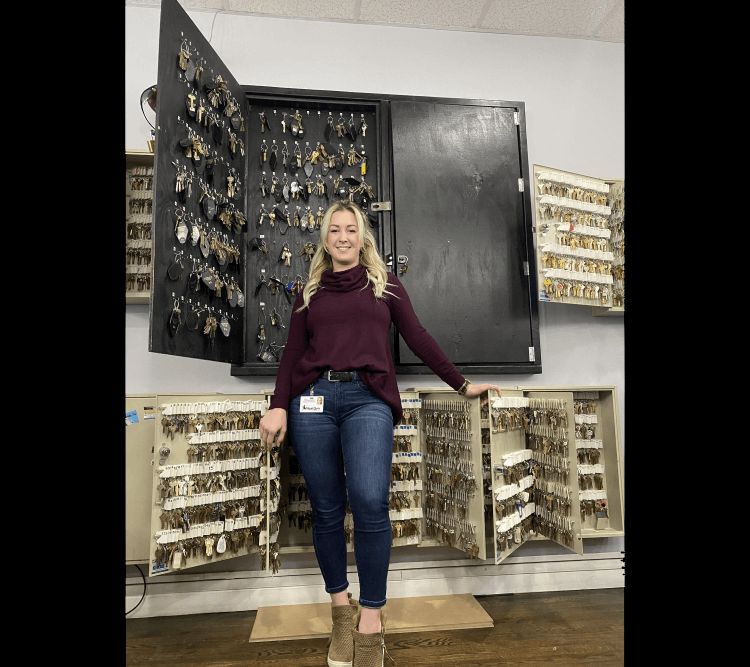 Ask yourself who landlords trust the most
For new and experienced agents alike, having an extensive network of keys built through trust, by a team with nearly two decades of apartment leasing leadership, can make all the difference in the world to their success. When an agent doesn't have to waste extra time and gas running around the city getting keys, great things will occur. If you are running around the city of Boston trying to get keys from other places, that means you are not spending time marketing or doing other vital tasks. Time efficiency is one of the greatest determinants of Boston real estate success. This is especially true when that agent does not need to start from square one, like everyone else.
While there are a few brands out there that claim you can be successful working from home with their software, is that really true? What type of landlord is going to give keys to a Boston real estate agent that will store them at home? Would it seem smart for Boston landlords to work with an online broker working from home? What about a national company that hasn't built a database that gives easy look up access to where the keys are within their network? Some real estate offices strictly focus on sales, and part time apartment leasing has an incredibly high failure rate. To be incredible at renting apartments in Boston, you are going to want to be around people that are fully committed to leasing as their career.
If we are being honest about best apartment rental practices and outcomes in real estate, who wouldn't want a huge advantage on their competition?
It is really quite simple: when you are leasing Boston apartments at the highest volume, having access to as many properties as possible is going to greatly differentiate you from the competition. Time efficiency and access to the most apartments in Boston is always going to put you ahead over the course of a year. Clients will like you better when you can show them the most units in the shortest period of time. When you have the most apartment keys in your office, it shows respect to the client and their time. At the end of the day, it is much more difficult to rent an apartment if you cannot show it properly.
If you have to spend even an extra ten hours per week running here and there to get keys from other offices and/or waiting for tenants it can literally be an additional 500 hours per year you lose just wasting time. Never mind how upset your clients will be when your showing goes badly if the tenants don't let you in or don't show up to open the door. Time is money. Keys are money.
Eliminate Variables
Realistically, the real estate industry is only as successful as the people within it, and the best companies figure out a way to eliminate variables such as having to show through tenants. People are rewarded for building efficiency into their showing processes and getting everything out of the way that could hinder any deals. Maybe the owner or property manager is unable to get to the phone, or perhaps their availability does not match up with you and your clients. Either way, do you really want to be on a wild goose chase for access to an apartment? The answer is simply no. Having keys to apartments makes life easier. It also makes you look more professional to your clients. If you are looking to rent the most apartments with the least amount of stress, start with companies that have a proven history of having the most access.
In the end, there are a million reasons why agents should be working just as hard for keys as they should be for listings. Here we've boiled it down to four main reasons: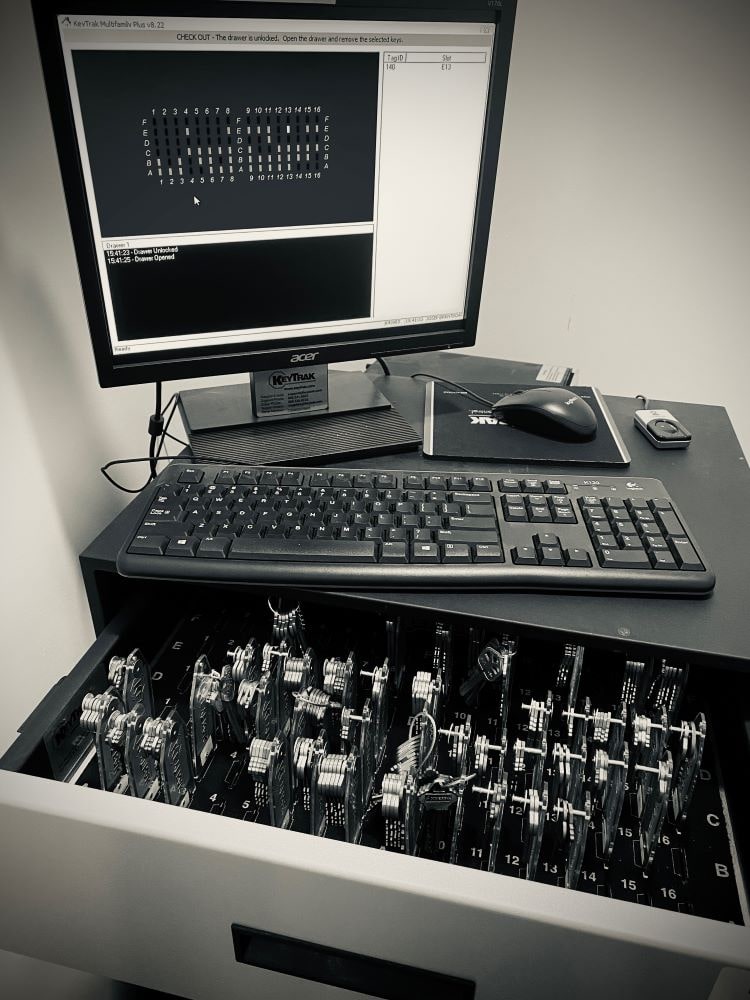 Efficiency
This has to be the main and most obvious benefit. Having keys on hand means that you have to jump through fewer hoops to get the job done. To some, that means the job is that much easier, but to others it means that if you do the same amount of work, you can be exponentially more productive. This applies to showing apartments or going out to get new media of units for your marketing. Rather than having to run around the city to different management and real estate offices, you can just check out keys at the front desk.
It is a well-known fact that many Greater Boston property management companies are not open to get keys on weekends. That can be incredibly frustrating because your clients often want to see apartments on weekends when they do not work. The best property management companies in the Greater Boston area usually only give their keys to real estate offices that rent properties on a regular basis for them. Local landlords in Boston who own those properties, often tell their property management company that they must give their keys to the top producing apartment leasing offices with the best track record of rentals in Boston.
Benefits for property owners
Giving keys to top real estate offices makes life easier for property owners as well. Agents will not need to bother them as frequently regarding access to their units. If landlords have trust in a leading office with keys then they know the units can be shown as needed. Of course, great real estate offices have spent vast sums of capital on the latest tenant showing notification technology, so that occupants of the unit know people are coming far in advance. You know landlords keep bringing keys to real estate offices that have all their apartment leasing technologies designed around getting units rented out so much easier.
Seek companies that have automatic group texting and emailing of all tenants in the unit so that it saves the real estate agent time and effort. Instead of having to make four calls to four different tenants; seek offices that have put advanced tenant notification in place so that it is as simple as just putting the key in the door and having flawless showings. If you want the greatest chance of renting the most apartments in one day/week/year – you are up against the time shot clock. Every second matters to your success as an independent contractor practicing real estate. You want to know the real estate office you work for is swimming in the blue ocean of innovation, rather than shark infested red water.
Branding
In order to brand yourself as the most powerful apartment leasing team, you need the credentials to back it up. Confidence as a real estate agent is influenced by your brand. Seek companies that have long histories of renting apartments or selling properties. Are you shrouded in the illusion of some national brand but don't have teamwork or keys? Did that false picture of agents drinking wine and cheese at some event help you get more keys or access to apartments? If you see real estate agents from some offices constantly posting pictures partying, are they really working to get keys and build relationships with landlords? Branding won't help that much if the system that you are in doesn't have the proper mechanisms of key aggregation.
At the end of the day, the agency with the most keys wins over time.
You want to look for companies that not only have the highest web traffic, but the most keys. If you are lucky enough to find an office that has the most keys and the most web traffic, chances are solid they close the most deals.Success leaves clues. When you walk into an office – look at the size of their key inventory. Look at their google reviews. Read how customers commented on how many apartments they viewed compared to other offices. It might make sense to move beyond fluff marketing and examine the size of their database. You want to be able to sell on strength. What does their website look like, does it have real time data that landlords want? When you can tell your customers you have the most apartments, the most keys, and best technologies to continue to get more landlords– that is great branding.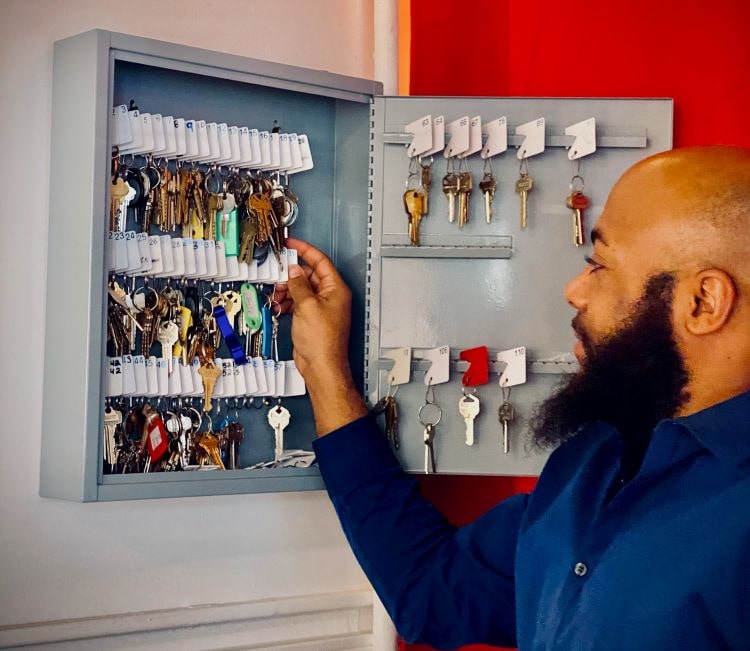 Your team should be your branding
Your branding should be bigger than just you. In fact, just trying to create your own brand doesn't seem appropriate in this age when we know it takes a team to win in real estate. No one works on an island and is successful. No individual real estate agent has 24,000 keys in their office. There is no agent on the planet that can get 24,000 keys on their own. No individual has the amount of time in a single lifetime to get that many keys. So when you see agents branding themselves trying to hyperinflate their individual image – you might want to think about that. Keys were accumulated over time, one apartment rental at a time. It takes a large well-functioning village to aggregate the most apartment keys in any city.
You have to be leery of new startups that pop up claiming they are the best, but their keys can barely fill an office drawer. To be the best in real estate in Boston, you want a company that has the best and most of everything, and it is that very maximization across every aspect of apartment leasing that produces champion agents. You need to be able to demonstrate your strengths with empirical data. Liars never figure and figures never lie. If a broker keeps telling you their office is the best but they don't have keys – maybe you need to stop and think about that one? However, when an agent explains that their office hosts keys not by hundreds, but by thousands, it commands respect. What's in your key closet?
A strong team makes for a strong agent
At surface level, having that many keys in your possession shows a hard working team of agents that goes out and gets their hands on the resources needed to be top performers. It sends a message that these are the agents who get the job done and have the inventory to find clients the perfect apartment. However the implications run deeper, it shows that the office has built strong relationships with the property owners. No one is going to give you the keys to their property if they do not see you as a trustworthy person or office. Boston landlords hate time robbers and it costs time and money to go make keys.
Housing thousands of keys demonstrates a company's strength, as well as a brand that is built around trust and performance. When you tell prospective tenants that you have access to such a massive quantity of keys, they can see that they are working with a true real estate professional. They will feel as though they are in the right hands when it comes to finding the perfect place.
Leverage
This is an interesting perspective on housing keys that strongly correlates with branding. Simply put, having a lot of keys makes it easier to get more keys. Think of it as social proof. When agents are working the phones getting new listings, or tracking keys on existing listings, having statistics that show the office's prowess is another tool in your bag. As agents, we work to perfect our pitches, utilizing facts to help you get what you want in this industry.
Owners are far more inclined to hand out keys to offices who have proven that they can store, track, and protect their keys. Especially if that office has been doing it for the better part of two decades. Keys are not a toy meant to be carelessly lent and borrowed. It is essential to have systems in place to record where those keys are at any given moment. Owners like to hear this and they are going to work with a company that respects their property.
Territory
At the end of the day it boils down to one thing, territory. When you have the most keys you have the greatest amount of territory to cover. Math works in your favor as you are able to show more Boston properties with purpose and just flow. As agents, we constantly work to get the edge on our Boston real estate competition. We always want to be the fastest, the most reliable, and the best that we can be. In order to achieve the best possible result and rent the most apartments or sell the most properties we must have keys. Every aspect of the showing and closing process must be optimized in order to win the hearts and minds of our customers. When clients have to pay big commissions to rent or acquire real estate, they want the best performance possible from their Boston real estate agent.
When you look at the key wall and see a tangible representation of the work that was put in to construct the largest apartment leasing network, you are immediately motivated to get out and show as many units as possible. But it is important to remember that the key wall is an ever evolving ecosystem. Some Boston real estate companies may watch their key inventory shrink over time. Other real estate agents in Boston might just stop growing their key inventory and park. You may want to consider finding a real estate office or platform that is constantly growing their key supply.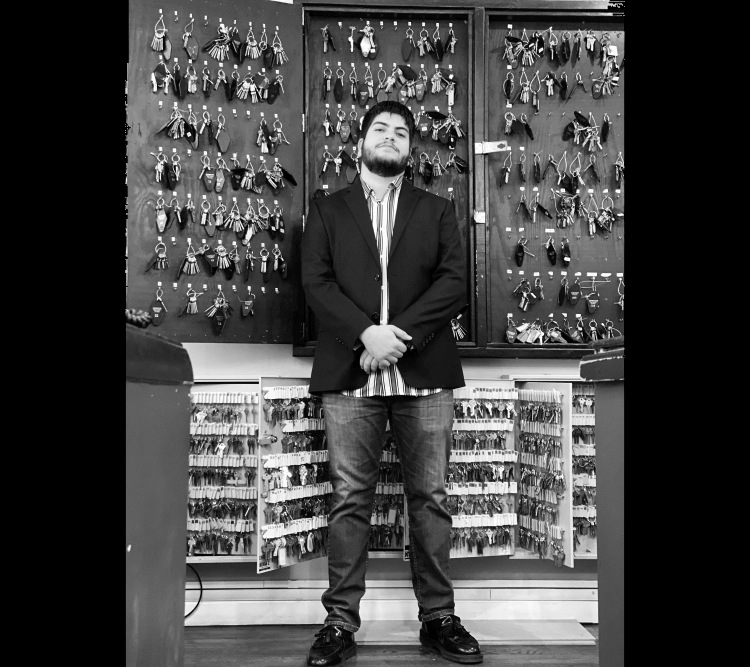 Find the right Boston real estate company
Find a professional real estate company that is constantly evolving and continuously updating their key lists. It requires a dedicated team of local agents to keep it growing. Growing your key inventory requires a web presence that brings landlords in on a daily basis. If your Boston real estate office isn't on the first page of google, you might want to consider what they are doing wrong. What type of influence and impact are they providing to drive in more keys into your offices? Perhaps your real estate office hasn't figured out search engine optimization, so Boston Landlords will never find your office.
Boston property owners do the same types of real estate related keyword searches to find top real estate companies. If a landlord in Boston is typing in the keywords "boston apartments" or "boston real estate" and your company is not on the first page of google- it's highly unlikely landlords will be stopping by anytime soon to give your office keys. Every detail of success matters.
Having keys that give agents access to apartments, gives those Boston real estate professionals the confidence they need to go out and perform well. Everyone in the real estate industry knows that being able to show an apartment on short notice will make or break many deals. As a new agent, you need the tools to tip the scales in your favor. The best apartment leasing and sales companies know that keys are vital to your success. Make sure you choose your real estate company wisely. Not all real estate companies in Boston are as dedicated to an agent's true success. When in doubt, go with the market leader in apartment leasing in Greater Boston that has the most keys.
Tags: