How Do You Evaluate a Multi-Family Home in Boston?
Purchasing a multi-family home in Boston is a popular investment choice for both seasoned and new investors. Given the strong and steady demand for rental housing, and the fact that home values in Greater Boston have appreciated by over 90% since May 2012, it's easy to see why.
Whether you plan to live in the property or rent out all of the units, it's important to know how to evaluate a multi-family home in Boston before submitting an offer. There are a few things you should have already settled on with the help of mortgage and real estate professionals; primarily, how much you can afford and where you want to buy. It's important to be open to different locations so you can compare prices and mortgage rates. A few, select programs will offer lower interest rates for those looking to buy in a specific neighborhood, and it can even vary street by street.
So, how do you evaluate a multi-family home in Boston?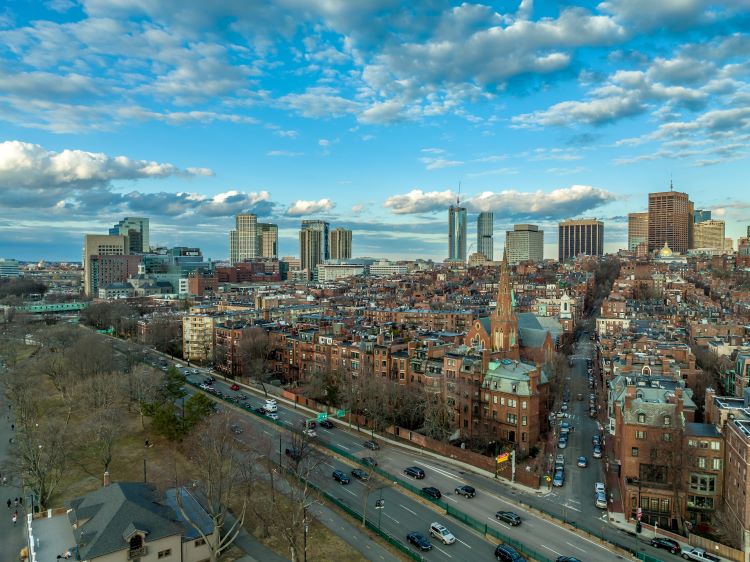 Analyze the Hyper-Local Market
When you're interested in a specific multi-family home in Boston, it's important to analyze the hyper-local market. It's fundamental for the long-term success of your investment. That means you need to research the historical stability of the specific neighborhood's rental prices, the demand for housing, and a host of other factors. In fact, your real estate agent should be providing you with this information so you can make an informed decision. There is a large amount of real-time, by-neighborhood data available on the Boston Pads Real Estate Portal. There are nuances to each Greater Boston submarket that can make a big impact on the success of your investment. It is worth noting, no investment is without risk, but understanding the long-term stability of a rental market can help you mitigate this issue.
You should also search for areas that are on the upswing, meaning they're becoming more popular also known as emerging markets. Look in parts of the city that are currently attracting the most investments. You can figure that out by researching building permit data, and the amount of condominiums and apartments that are currently being developed, etc.
Lastly, research the current job market. Look for neighborhoods in Boston that are creating new jobs, or where new headquarters are being set up. New local jobs means more qualified tenants looking for housing close to their workplace.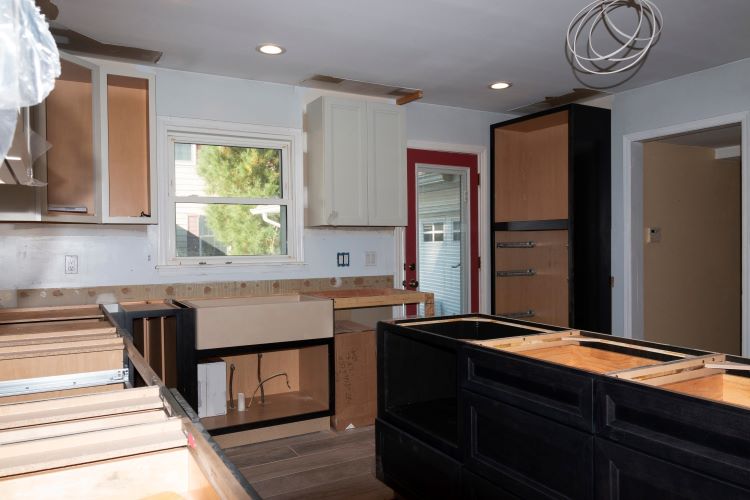 Determine if the Building Requires any Remodel or Rehab Work
If you're interested in purchasing a multi-family home in Boston, you will need to tour the property and determine if it needs renovation/rehabilitation work. Some remodeling jobs are cosmetic and obvious, like new kitchen cabinets, flooring, and paint. Other rehab projects are not so obvious, like structural damage, electrical repairs, plumbing, and/or HVAC system. Keep in mind that it's impossible to know each and every detail about the property but an inspection with a professional helps.
An excellent real estate agent will also help guide you through the process, and inform you about the right questions to ask the property owner or listing agent. Once you've concluded approximately how much work the property needs, the next step is to put a dollar figure to it. It's key to establish if you have the additional cash to pay for the renovation; if not, you will need to line up the right type of financing to cover.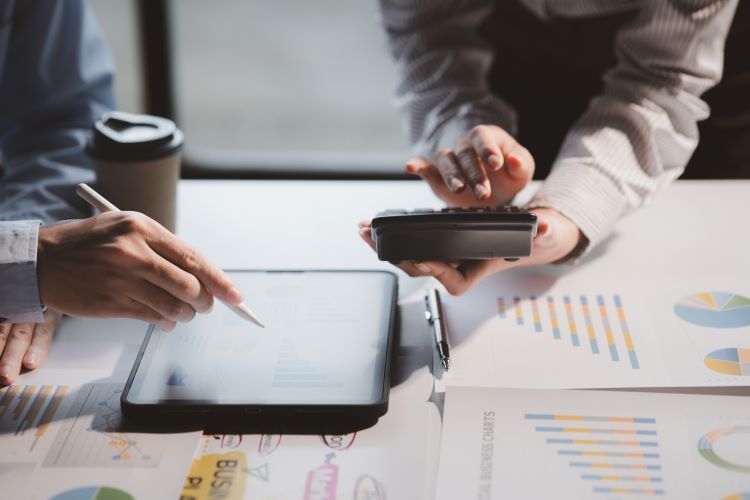 Review the Numbers Carefully – Start With the Monthly Rent
Verify monthly rents, leases and all details. Your agent should assist you in determining if the rents are below, above or current market rate. Keep in mind that if the property is currently receiving lower rents when compared to similar properties in the area, it's a good thing. Once those leases expire, you can increase the rent to the current market rate. Sometimes this may also be done by improving the property. Completing a thorough cleaning and a fresh coat of paint, and/or similar inexpensive maintenance can increase the monthly rent substantially.
Evaluate the NOI
When evaluating the numbers, you also need to factor in the NOI, which is short for Net Operating Income. The NOI is a formula that you can use to determine if a particular piece of Boston real estate is a profitable investment. You basically subtract the operating expenses from the gross revenue. The operating expenses usually include (but are not limited to) real estate taxes, property insurance, and maintenance fees.
If the NOI sounds a bit confusing, don't be alarmed. If you work with a real estate agent who specializes in multi-family homes in Boston, they will provide you with an estimated NOI in the form of a range.
Evaluate the CAP Rate
The CAP Rate, or capitalization rate, is another numbers-based way to evaluate a multi-family home in Boston. The CAP Rate (or capitalization rate) is calculated by dividing the NOI, as explained above, by the purchase price of the property. That figure will provide you with the rate of return on your investment. Once you have calculated the CAP Rate for a particular piece of Boston real estate, compare it to other properties in the area.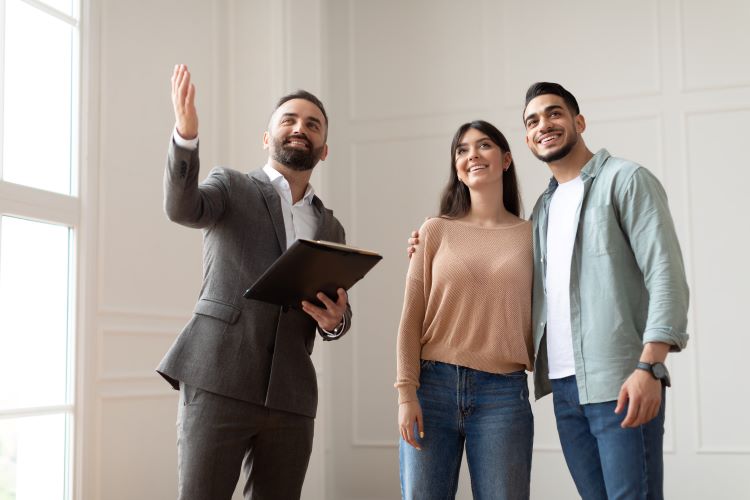 Identify Ways to Reposition Your Asset and Find Additional Revenue Streams
In real estate, repositioning your asset usually means renovating your multi-family home in Boston by making capital improvements that change its position in the marketplace. For example, you make renovations that upgrade your property to be more modern, better appliances, or adding bedrooms and bathrooms to increase monthly rent. When you add bedrooms you're increasing the monthly rent as you're able to charge for more people, this is the most common way to reposition. Make sure you work with an experienced agent, architect or contractor. These professionals can guide you in the right direction when making these substantial but profitable changes to your investment. There are notable benefits when you reposition your asset.
Improving the energy efficiently and performance of your multi-family home in Boston saves significant money in the long run. Even a few minor adjustments can help reposition your asset. This holds especially true when you list the apartments for rent during the right leasing cycle.
In addition to the rents, you should also work on finding additional revenue streams. A good example of this is adding a coin-operated laundry room in the basement for your tenants to use. You can also charge your tenants for parking in the driveway or parking area.
Conclusion
Evaluating a multi-family home in Boston is not a difficult process, but it does require special knowledge. Working with a real estate agent in Boston that has the data, tools, and experience to help you evaluate properties quickly and efficiently will be key. Our multi-family due diligence checklist will help throughout the buying process.
Tags: