How To Get Started Investing In Multi-family Homes In Boston
The Boston real estate market is hot- prices keep rising in 2022, making it intimidating for new investors. However, if you think it's too complicated, or even impossible, to invest in the city's thriving multi- family market then think again. In some instances, you may even be able to achieve a lower net monthly payment for a multi-family home in Boston than for a single-family home. Keep in mind, there are a few steps to follow if you want to successfully invest in Boston real estate.

1. First, do the Math
Your first step should be to determine how much you can afford to pay. Depending on the loan product, the down payment can be anywhere from 5% to 30%, or more. Typically on an investor loan (non-owner occupied), lenders are looking for at least a 20% down payment. However, if you're going to occupy a portion of the property, the down payment could significantly change.
Investing and holding a rental property is a more lucrative long-term strategy and requires less cash on hand, especially if living in the property. Flipping typically requires larger amounts of cash reserves for construction/renovations. If the property needs work before you can rent it or flip it for a profit, you will need to add the estimated renovation cost to your budget and/or look into a construction loan product. Keep in mind that if you're flipping, you need to account for carrying costs while the property is under construction and for sale. Carrying costs include mortgage payments, insurance, taxes, and utilities. Additional costs could be architect fees, plans, permits, etc.
Terms to Know
This is also the stage where you should familiarize yourself with a few common (but crucial) financial terms such as the following:
Net Operating Income: This is important if you want to rent out the property. Net operating income or NOI is the income that is left after taking the monthly rent and deducting all the regular expenses such as maintenance, utilities, etc.
Positive Cash Flow: If you take the NOI calculated above and subtract from that the amount of the monthly mortgage payment, you get the positive cash flow that the property will be generating every month.
Capitalization Rate or Rate of Return: This is calculated by taking the NOI/Net Operating Income calculated above and multiplying it by 12 to get the yearly figure. Then divide that by the current market value or purchase price. Let's say a property costs $800,000 and the Net Operating Income is $4,000/mo. If you multiply the $4,000 by 12 you get $48,000 annual NOI. Divide that by the $800,000 purchase price, this gives you a return on investment of 6%.
Consider Risk
Remember that a higher return on investment typically also means a higher risk. So you should always ask questions if any investment promises an unusually high ROI. This could mean you need to investigate the stated rental income. Pro-tip pointer, make sure you have a contingency to review all leases and financials in the offer to purchase. Even having utilities included in a lease can drastically change the building NOI.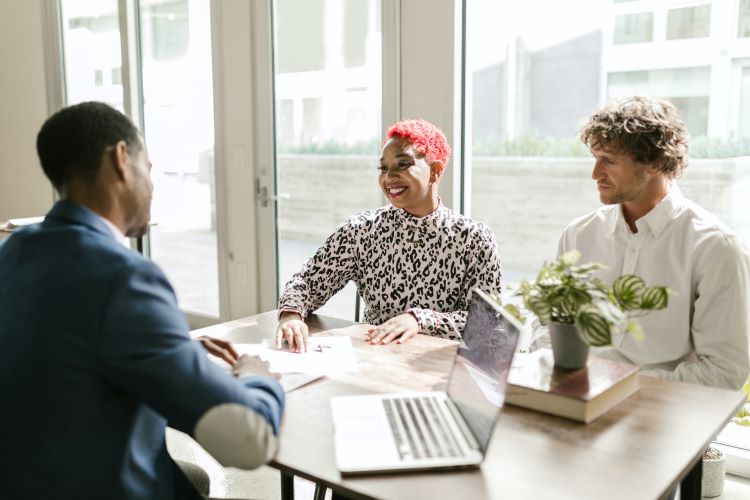 2. Choose Professionals to Work With
If you are an inexperienced investor, you will need the help of a Boston real estate agent. Look for agents that specialize in rentals and multi-family home sales. Not only will they be able to provide you with the most options of multi-family homes for sale in Boston, but they will also be able to assist you with renting your units quickly and for the highest possible rents once you close on a property. The tools needed select a good investment property are much different than the ones needed to search for a first- time homebuyer, so the agent's specialty is important.
Additionally, reach out to several mortgage brokers/lenders. Mortgage professionals will be able to take a hard look at your financials, confirm how much you can afford to purchase, and provide you with the best rates for your situation. Some may be able to offer you special rates if you're looking to buy in specific areas. During these times where rates are rising and changing quickly, it's imperative to try and lock in at a rate or ask about different products such as an ARM (adjustable rate mortgage).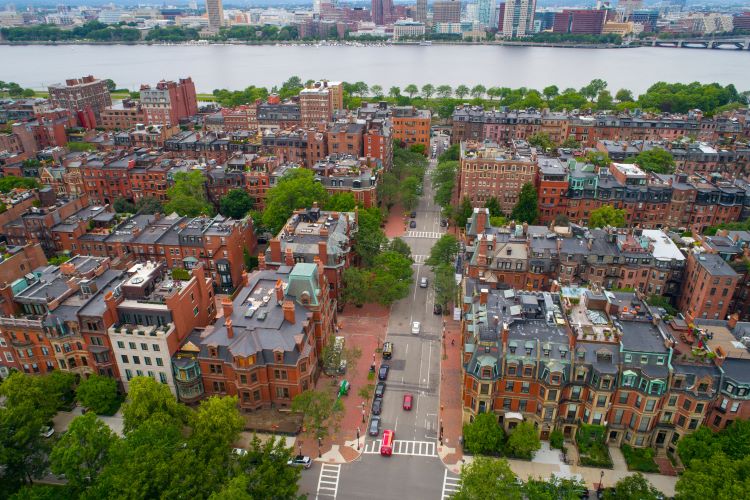 3. Choose The Area Where You Want To Buy A Multi-family Property
Now that you have a budget, you can start screening the different areas of Boston before choosing the one that best suits your needs. This is where the help of a local real estate agent can be especially important. If you want to keep the property as a rent and hold investment, you need to get your hands on information such as what the average price per unit is, the average rental rates, and what percentage of units are vacant at any given time (vacancy rate). The more real- time data your real estate agent has access to, the more they'll be able to help calculate accurate return. An investment property is based on rents, make sure your agent not only knows the rents for the specific area but also rents the units for you making sure your investment lives up to the estimates provided.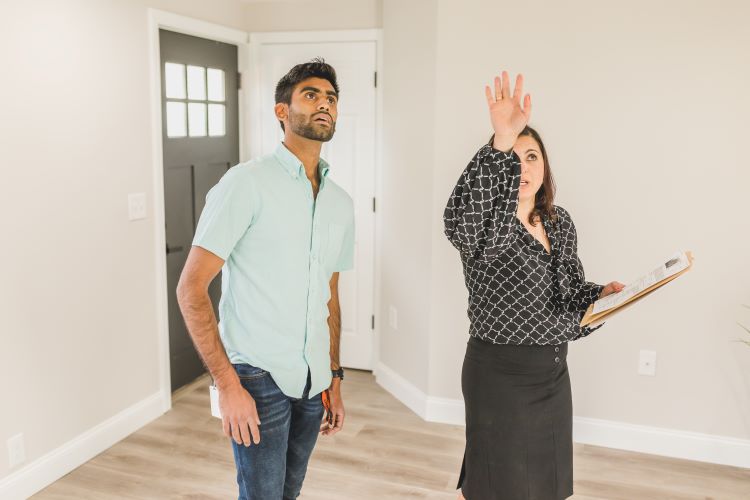 4. Look At A Number Of Different Multi-family Properties
Do not be in a hurry to offer. Just have a look at what's available in your area(s) of choice. Make notes about their strong points and weak points as you view them. A multi- family home in Boston with potential is key- the more "move- in ready" a property is, the higher price you'll pay. You want to look for a property that won't require major renovations, but that can benefit from small improvements such as new fixtures, a paint job, etc. This is usually referred to as a "value-add" property.
Your next step is to one by one eliminate those that you don't believe are suitable for your goals. Apart from what was already mentioned, also consider factors such as the location, public transit, parking, distance to schools, shopping malls, hospitals, and entertainment facilities. Find out when the property was last updated, this could mean any updates. Example, a new roof is a major update and has a strong value when purchasing but isn't cosmetic. New water heaters or updated electrical also have strong values but you cannot visually se the updates, asking and being prepared with the right questions is imperative.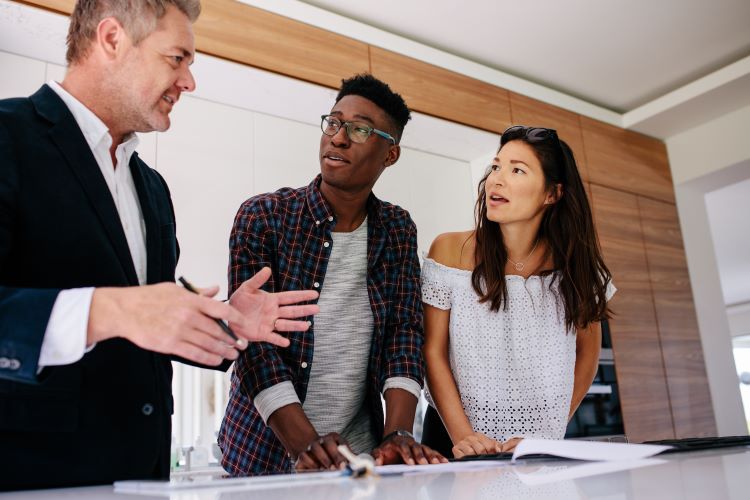 5. Make an Offer on the Property
With accurate data at your disposal, you will have every reason to be confident in your offer when you find the right property.
Once your offer has been accepted by the seller, the closing process can start. It's important to complete your due diligence on the specific property- here is a multi- family due diligence checklist you can follow. Many of the items on the checklist will be required by the lender, but others are simply for your reassurance.
During this period you complete inspections, due diligence, sign the purchase and sale agreement and more. In Boston it's common to have an attorney assist you in reviewing all the paperwork associated with the sale.
Conclusion
Investing in Boston real estate isn't easy- but it's worth it. Prices for Boston real estate have appreciated 91.4% in the past 10 years, and the demand for Boston rental properties is consistent. Agents partnered with Boston Pads can help. The brokerages we work with specialize in multi- family investment sales and are part of the largest leasing team in Greater Boston.
Additionally, Boston Pads features the largest collection of real-time Boston apartments and Boston real estate in the area- so we can provide you with the most options and the most accurate data. Make your search for a multi- family property in Boston as effortless as can be and contact us today.
Tags: