Should Your First Boston Real Estate Purchase Be A Multifamily Home?
If you're a first-time home buyer fortunate enough to have some capital to put down, purchasing a multi-family home in Boston could open all kinds of doors for you! A multifamily property (or multi-dwelling unit) is defined as a residential building with two or more units under one roof or several buildings in one complex. Duplexes, townhouses, apartment complexes, and some types of condominiums are all examples of multifamily properties.
The Boston real estate market, overall, continues to be robust- with renters in various multi-dwelling units staying put longer and renewing their leases at higher rates than in the past few years. With a ready down payment and the right mortgage, you can potentially purchase a multifamily property as easily as if you were buying a single-family home. Investing in a multifamily property in Boston can provide you and your family with a comfortable place to live, a financially lucrative rental business, and passive income for years to come.
Your renters will help you cashflow your investment and offset your bills while you learn the "ins and outs" of being a landlord. So, should your first Boston real estate purchase be a multifamily home? Here are a few things to consider:
Your Motive
What is your goal if you're a first-time home buyer considering investing in a multifamily home in Boston? Will this be a supplement to your income or a career? What level of time and commitment are you able and willing to put into your investment? Is this your retirement plan? There is much to consider.
A well-thought-out investment plan will give you motivation and peace of mind as you work through what could be a life-changing purchase for you and your family. Many first-time Boston real estate investors trust the BRRRR method of investing. This stands for Buy, Rehab, Rent, Refinance, and Repeat. The goal of this method is to build a strong real estate investment portfolio consisting of multiple properties over an extended period.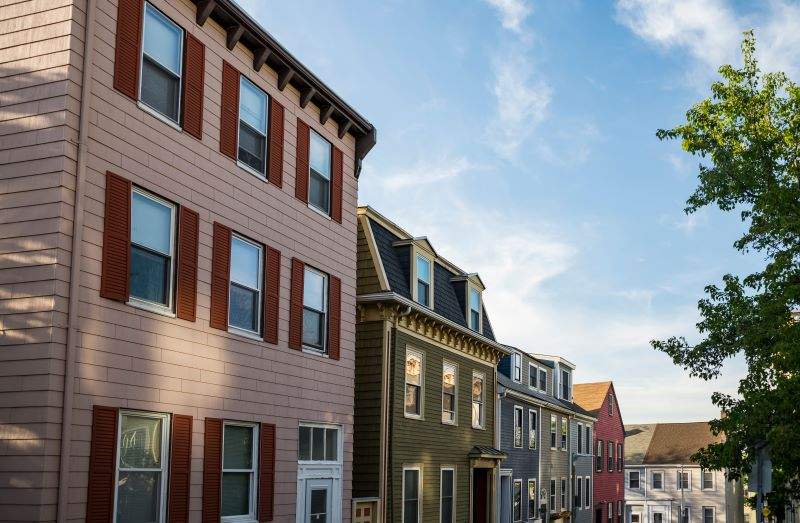 Sweet Benefits
While no real estate investment is without risk, investing in a multifamily home in Boston comes with some excellent benefits that can make it well worth your while. As a multifamily property investor, you can deduct things like repair and maintenance costs, insurance premiums, utilities, advertising costs, and property management fees. As always, location matters!
There are great benefits to property appreciation throughout Greater Boston. In the last decade alone, prices in Metro Boston real estate have appreciated by 91.4%!
Money Talks
If you obtain a multifamily home that's already occupied with good tenants, your monthly cash flow will come quickly. You'll want to crunch the numbers and see how much money you can expect to roll in. You will want to work with a local real estate professional for a more detailed number, but you can roughly calculate your monthly income by figuring the difference between your expected monthly revenue (rent, parking, storage fees) and your monthly expenses (repairs, maintenance, insurance). This is your net operating income (NOI). Then, subtract your monthly mortgage payment from your NOI for your cash flow estimate. With the right investment, this number will make your investment worthwhile and your wallet fat!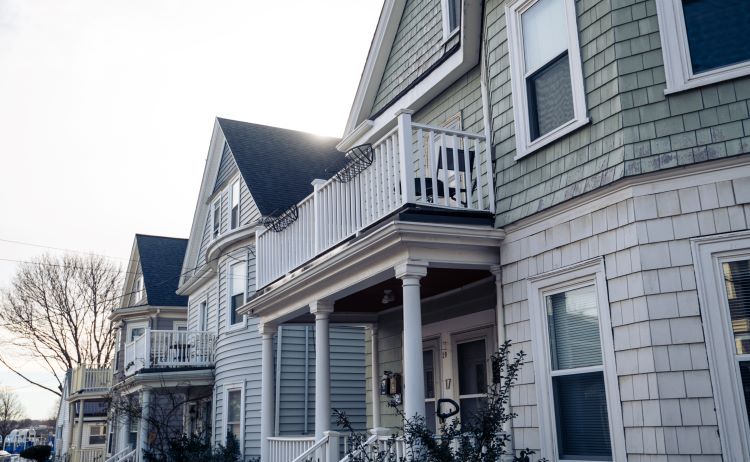 Responsibilities
While the potential income and tax benefits of owning a multifamily home in Boston are tempting and worth pursuing, such investments come with full landlord responsibilities. You'll need to be in charge of maintenance and repairs, as well as tax and insurance payments, collecting rent and security deposits, and more. Someone will also need to oversee finding and screening tenants, so you should look for a local real estate company with good online reviews and a proven track record. Plus, you (or a backup, such as a property manager) will need to be on call for emergencies. Whether you take on full responsibilities yourself or hire a property manager the buck still stops with you – the property owner!
Part of being a responsible property is planning ahead. A good investment will offer you some positive cash flow after expenses. You should be saving this money in rainy day fund in case you need to make some major repairs down the line. For example, in 7-10 years you may need to do a costly roof repair. If you set aside $300 a month (as an example), in 7-10 years you would have $25,200-$36,000. Even if you get lucky and your investment property doesn't need major repairs, you could use this money for renovations. This will keep you competitive, allow you to boost your rents, and increase the value of your investment.
Movin' On Up
Once you get the hang of managing a multifamily home, you may be motivated to grow your real estate investment portfolio by adding more units to your property or investing in additional multifamily properties. This is the last step in the BRRRR method of real estate investing- Repeat. Investing in your first property allowed you to gain some experience, meaning you'll make fewer mistakes the second time around.
You may find that adding on another investment property, especially if done over time as you gain experience, is not necessarily double the work. The property management issues and needs of the tenants are basically the same; however, the extra income potential is substantial!

Boston Pads Services Can Help
If the prospect of owning a multifamily home in Boston is appealing to you, the experienced agents partnered with Boston Pads know Boston Real Estate inside and out! Your first Boston real estate purchase should be one you feel confident about. We can help you find the perfect multifamily home to suit your living and investment goals.
Tags: