Boston Real Estate: How We Can Create More Affordable Housing
Boston, one of America's oldest and most renowned cities, has always been an attractive location for living, working, and investing. The city hosts the most well-regarded universities and cutting-edge industries, attracting talented people worldwide. However, like many other bustling, world-class cities, Boston is increasingly grappling with a critical issue: affordable housing.
Recent proposals by the City of Boston's legislature have proposed a suite of initiatives to reduce the cost of rent for tenants, one particularly controversial measure being rent control. However, as history has shown us in countless cities across the country, rent control has never worked. In fact, quite the opposite is true; less housing stock was created and the quality and safety of apartments went down. So if wage and price controls are not the answer – what is the answer to continued growth and better quality of life housing?
In this article, we'll go through the various reasons why rents are rising, why rent control isn't a sustainable solution to the Boston real estate affordability problem, and what possible remedies may help both tenants and property owners become more prosperous so that they can fully enjoy everything that Greater Boston has to offer.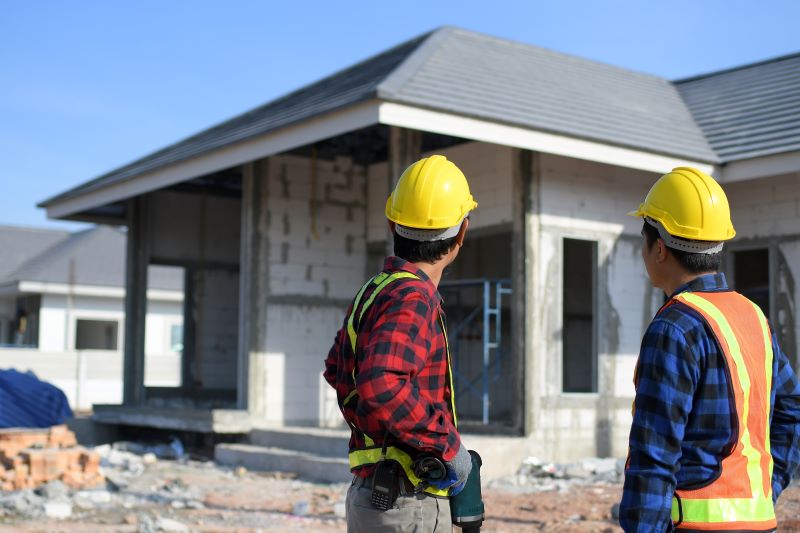 Why are costs going up?
To understand why rents are increasing, we first have to unravel the complexities of the rising costs of all commodities in domestic and global markets. To give you an idea of how steep the cost increase has become for property developers, consider this: before the COVID-19 pandemic, the cost of production per square foot for developers hovered at around $250. Post-pandemic, the same square foot in the same Boston neighborhood skyrocketed to over $400 due to numerous factors including, but not limited to, poor domestic energy policy, labor shortages, outdated zoning policies, red tape, and vast inflation in construction materials as a result of global supply chain disruptions.
While fixed costs are bad enough for property developers, they also face high operating costs due to increasing energy prices. It is widely understood that when fuel prices rise that the construction industry is disproportionally affected in a very negative way. Property development is one of the most energy highly intensive endeavors in the world and has become far more expensive due to legislative hurdles on a national level. In addition, the increasing price of home insurance has added a substantial financial burden to landlords and tenants, both of which, in many cases, have to acquire some form of rental and/or home insurance policy.
Owning property is becoming less profitable
All of these pressures have made it hardly profitable for anyone to be a Boston property owner; in fact, for every dollar a landlord makes from rent, they only take home a mere 9 cents, with the lion's share of the rental income spent on the above-mentioned expenses related to maintaining the property.
So, if rent control is implemented, thus not allowing for landlords to recuperate their losses from these pressures, we could see a future in which it becomes unprofitable to become a landlord, which will further drive down Boston real estate development. All corporations from small businesses to multi-national industries must make some form of a profit in order to pay their workers a good living wage – and building housing is no exception. If a landlord does not have enough money to pay for a new roof – everyone suffers.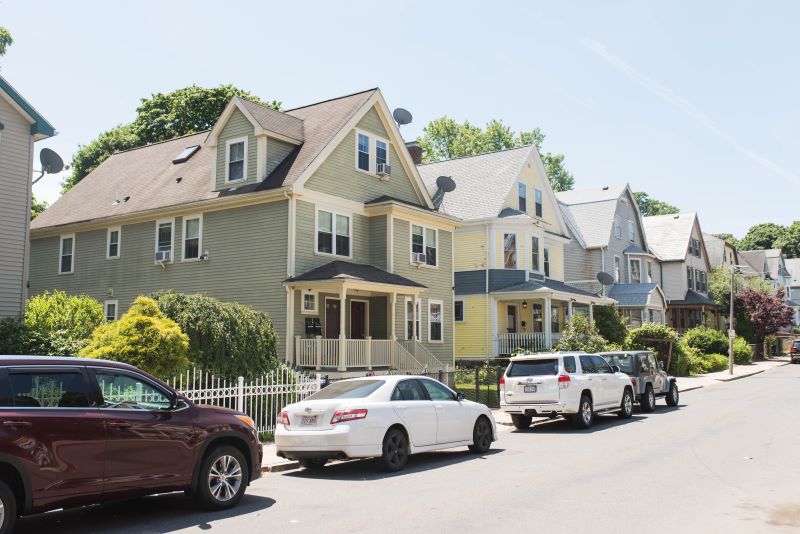 What are the barriers to the housing supply issue?
The housing supply issue in Boston is multi-faceted. Over 60% of Boston's real estate housing stock predates 1980, which is a clear sign that there's been a significant deficit in new constructions in recent years. When considering the supply, you have to account for the three main cost types in developing a project in Boston: hard costs, soft costs, and land costs.
Hard vs. soft costs
Hard costs, which are tied to interest rates and inflation, are beyond anyone's control (even in the local legislature), while land costs are high due to Boston's small size and limited land supply; we cannot build more land, so we have to look at what we can do with our existing stock to better meet the needs of today's property owners and tenants.
That's where the soft costs come in: soft costs refer to the regulatory barriers that developers face, such as heavily restrictive zoning requirements and lengthy public consultation processes. As small landlords provide 68% of housing in Boston, the main goal of the landlord association is to advocate for a reduction in these soft costs by working with the local legislature; in other words, we need fewer regulatory barriers to Boston real estate development. More panels should be enacting by planning officials to hear the expertise and knowledge of local small developers and landlords. Let's face it, landlords know their business better than anyone else, so if they have ideas they should be brought to the table and listened to closely.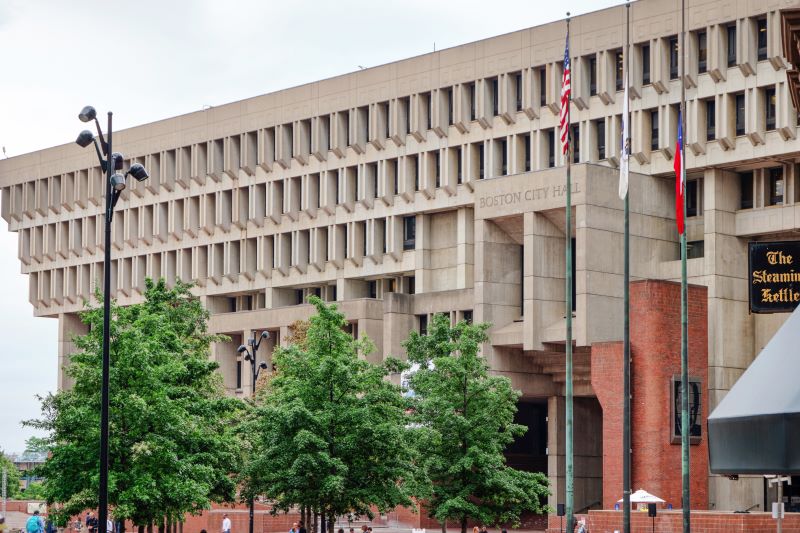 Are elected officials responding to the challenges that landlords face in Boston real estate development?
Elected officials don't sufficiently acknowledge the complexity of the housing problem. They fail to understand that a one-size-fits-all policy, especially a failed one like rent control, isn't going to be able to fill the supply void left by such a large and complex issue. The challenge requires an array of policies to alleviate the pressures arising from the constraints imposed by land and hard costs associated with property development. However, the differing political ideologies across government levels (state legislature, federal legislature and Boston's city legislature) only contribute to the confusion and difficulty associated with the legal and policy landscape as it relates to property developers.
There is considerable openness at the state level to understand the business community's concerns about the pressures that landlords face in property development; however, that same willingness to engage doesn't resonate as much at the city level. Indeed, the City of Boston has, without thoroughly accounting for the voices of its landlords, begun plans to impose restrictive rent control, which will only turn today's challenges into tomorrow's less quantity and quality of housing stock.
Rent control simply drives away numerous developers to other states where they feel they can generate a fair profit for immense amounts of capital risk they are deploying. Many developers work on the properties themselves without pay for an extended period of time – often taking out loans and using credit cards to get a project to completion. Construction has numerous timing traps and countless things go wrong at job sites. No one wants to risk their life savings and the families well being just to have it restricted by government.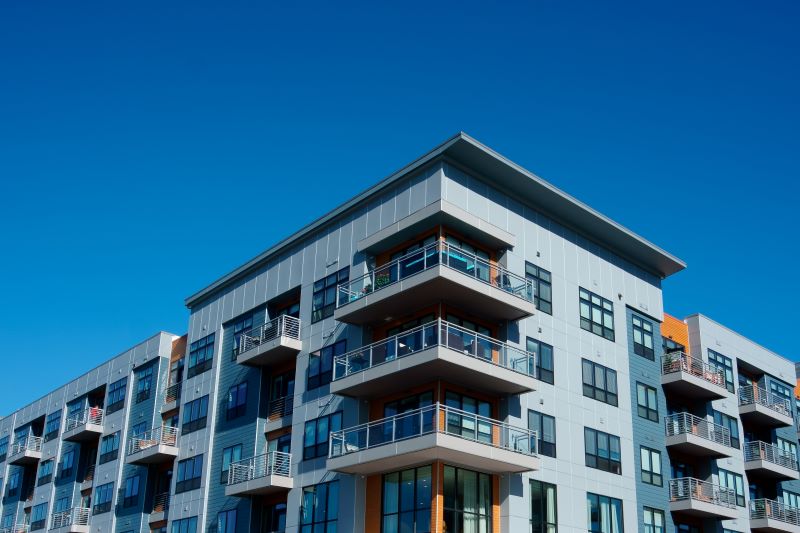 The Fallacy of Rent Control: Past Experiences and Current Challenges
Cities around the world and in the United States have experimented with rent control, but the results have shown that it completely misses the mark on multiple levels. Sure, making rent a little more affordable for people sounds nice, but rent control affects everything: quality of housing, investment attractiveness and inefficient allocation of rental space.
St. Paul, Minnesota
When St. Paul, Minnesota implemented rent control, people migrated to Minneapolis, leading to a drop in housing construction in St. Paul. People left St. Paul because the quality of the housing stock fell as property developers couldn't raise rents to cover the cost of maintenance and renovations, and new investors preferred to invest in cities in which they could count on long-term rental costs rising at the same rate as other commodities.
The concept of rent control is a slippery slope because it opens the discussion to wage and price control of all industries. It is somewhat interesting that you do not see politicians saying that we need college tuition control for numerous private universities in Boston. The price of parking meters in Boston has gone up considerably but you don't hear talk of making it a permanent price. Once you start thinking about wage and price controls; you can spend hours going down that rabbit hole.
Proposed legislation in Boston
The proposed Boston rent control legislation, which caps rent increases at 10%, overlooks the fact that other goods have risen significantly more than 30%. The cost of energy, food, and other basic commodities, not to mention construction materials, have collectively risen as high as 40% over the last few years. The proposed legislation puts landlords in a tough spot because, just like everyone else, their costs have increased significantly over the last few years, but unlike most people, they won't be able to proportionally increase their earnings through higher rents. On top of that, the landlords who invested heavily in property repairs and renovations during the pandemic's higher vacancy rates will now struggle to earn back what they invested.
The legislation also introduces additional bureaucratic burdens like a rent control board and eviction protections that add to the landlord's costs; as if landlords were not facing enough legislative restrictions, their right to deciding who lives on their property is further threatened by the current administration's initiative to address rising rents. The proposed eviction provisions also differ from those created by the Commonwealth of Massachusetts, which will inevitably lead to additional legal challenges and different interpretations on what the law is when it comes to evicting tenants.
Boston's history of rent control
Also, let's not forget that rent control isn't new to Boston. We know that Boston's past experience with rent control led to the misallocation of operational efficiency in the Boston real estate supply. By that, we mean that rent-controlled apartments lead to, for example, a couple whose children have left the home, and now inhabit a four-bedroom apartment, even though they are only two people. This is because it is often cheaper to remain in a rent-controlled apartment that has more space than they need, than to move to another apartment building. This leads to supply constraints as families moving to Boston now have fewer options to choose from in their apartment search.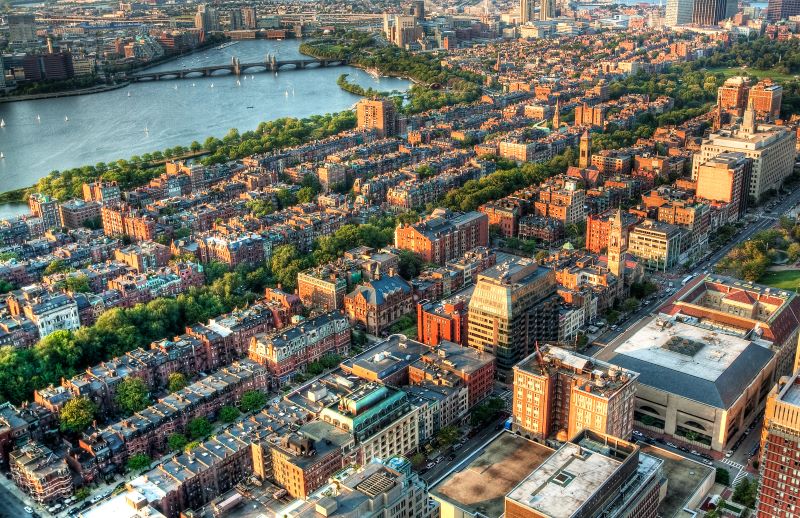 Optimizing What We Have: Rezoning and Building Up
So, how can we increase Boston's real estate supply and make housing more affordable in Boston? We can first look at designating the City of Boston's city-owned land lots as housing areas by rezoning them.
Rezoning
This could be beneficial to the City of Boston if it created a transparent public auctioning system for these plots of land, whereby the rights to develop on these lands would be given to the highest bidder. This provides the dual benefit of alleviating the inherent land costs of property development in Boston and funds the City of Boston's public endeavors (education, health…etc.). The city could also take steps to rezone other, non-productive land lots, such as abandoned commercial spaces. There are countless other fantastic ideas out there to quickly increase supply if we focus our efforts on making it easier and faster to build properties.
There is a great opportunity to provide more housing to people by rezoning under utilized commercial and office buildings and adapting the existing spaces to a habitable apartment complex. This would also be cost-effective, as existing infrastructure (electrical, plumbing) would most likely already be present and operational, allowing for property developers to create more affordable housing, which will trickle down to the lower rental prices for future tenants. Proving tax breaks and incentives to quickly repurpose these vacant buildings could also spur more jobs and keep employment in our state.
Building Up
Finally, we can reimagine Boston's limited land constraint as one that only exists in two-dimensions by allowing property developers to build vertically on existing buildings. By adding just one floor to each building in Boston, we can start to address the city's shortage of housing, and thereby drive down the cost of rent to tenants.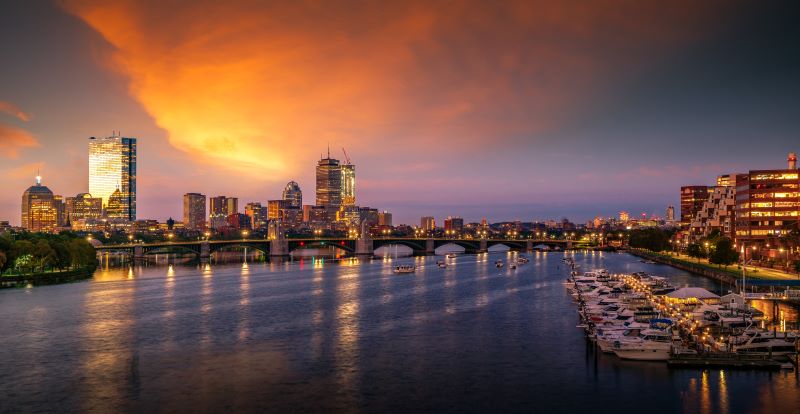 The solution is complex, but necessary.
In short, the task of making Boston real estate more affordable is a complex endeavor and calls for a joint effort and close cooperation between property owners, city planners, elected officials, and the wider tenant community. Property owners and landlords, though often overlooked, play a crucial role in this dialogue. Their experiences, challenges, and ideas are a crucial part of Boston's blueprint towards more affordable housing. By accounting for these complexities and seeing landlords and property developers as allies in the quest for more affordable housing, the City of Boston can ensure that everyone has access to safe, affordable, and quality housing.
Tags: