5 Ways (That Actually Work) To Find A Boston Apartment
Searching for apartments for rent in Boston can be a difficult, time- consuming task. This holds particularly true if you don't know exactly how or where to look for one. The Boston apartment market is famous for being harsh on people who are unaware of how to navigate it. First and foremost, there is something that you need to be aware of. A fairly- priced Boston apartment rents quickly, meaning it won't stay on the market long. So, if you're planning to move to Boston you need to make quick decisions. Otherwise, someone else will end up renting your Boston apartment of choice.
Many leases start on September 1st and run on a year-to-year basis. That being stated, if you're looking for a Boston apartment after the 9/1 timeframe, there's no need to panic. You will be able to find some units for rent, but to have good choices you'll need. We know that finding your new Boston apartment can be a complicated process no matter when you are looking. Boston Pads would like to make it a lot easier for you. Here are five (5) way that work to find a Boston apartment.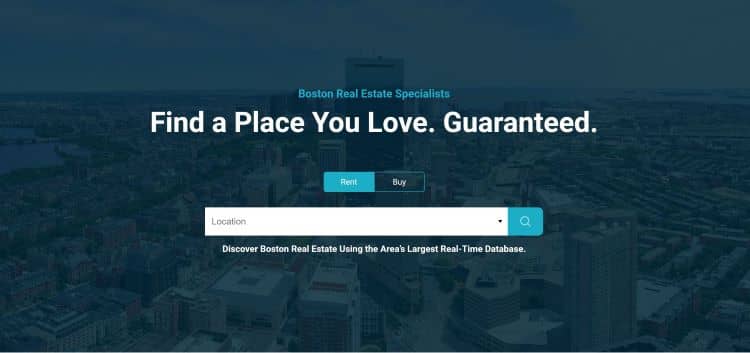 Use A Local Real Estate Portal
Your Boston apartment search should start online. It's by far the easiest way to begin the process. You'll be able to see many of the options that are available to you without having to deal with anyone. That way you can narrow down your search. It's important to do that in order to save time. Why look at a bunch of apartments in person that could have been eliminated by seeing them online first? However, you need to be careful regarding how you're going to go about your Internet based search. For example, you should only use a local real estate portal.
The bottom line is that you should skip the national real estate websites. Believe it or not, they contain a great deal of outdated and inaccurate information and data. Apartment hunters end up wasting a lot of time on those national real estate sites. On the other hand, a local real estate portal, like Boston Pads, specializes in one area of the country. That means they can pay far more attention to all of the little details.
In addition, agents affiliated with local real estate portals provide more valuable information about the area. Nobody knows more about the city of Boston than the people who actually live there. A local real estate portal, such as Boston Pads, will contain current data about the various neighborhoods in Boston. That includes the average rental fees and amount of time that listings are on the market.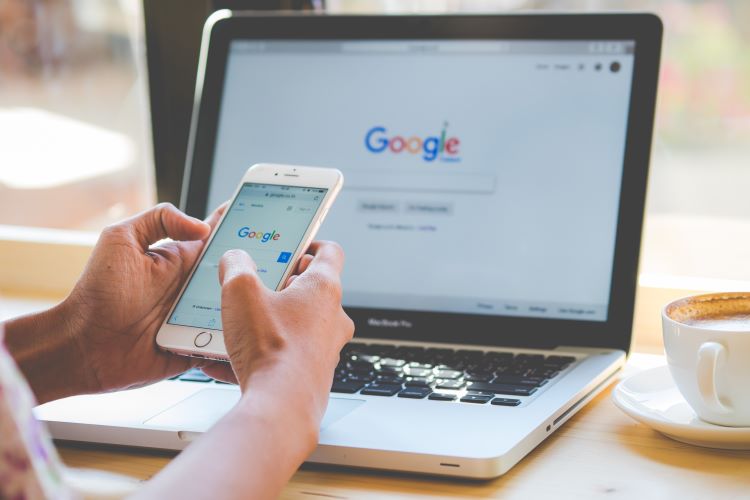 Google Highly Rated Real Estate Offices
Once you have narrowed down your online search it's time to start touring some units. You're not going to find your Boston apartment unless you spend some time viewing them in person. To do that you will need the help of a professional real estate agent. So, how should you go about finding a real estate agent who specializes in Boston apartment rentals? The answer is kind of obvious. Use Google for your search of real estate agents. Just make sure to Google "Boston real estate offices" and expand your results. See which offices have the most reviews (at least 200) and the highest ratings. You can even read the reviews to see which specific agents get the best reviews!
The next step is to contact them. A reputable real estate office will put you in touch with an agent instantly.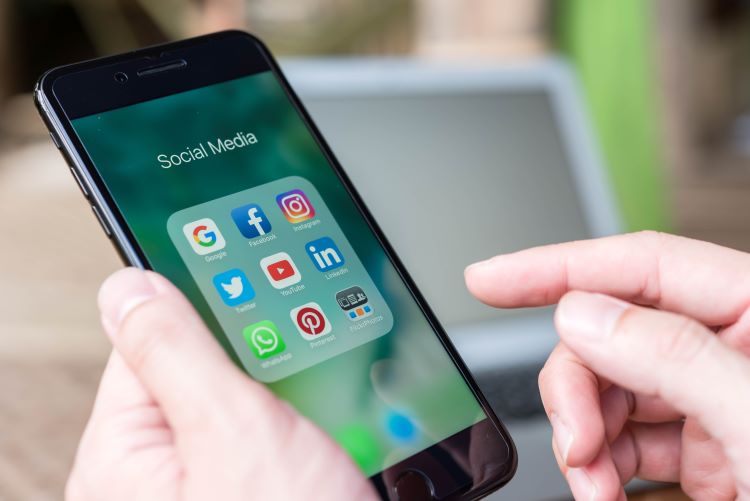 Use Social Media To Find A Great Rental Agent
Did you know that the best real estate agents are now embracing social media? In fact, they are now emerging as leaders in their industry. That means you may very well find the best rental agent on Facebook, Instagram, Linked In or even TikTok. Social media is a good way for real estate professionals to publish their apartment listings and blast them out to people. It's also an ideal media for showcasing their experience, skill sets, and personality. If you are currently searching for your Boston apartment, give social media a try. People rely on it to make a lot of their day to day decisions these days.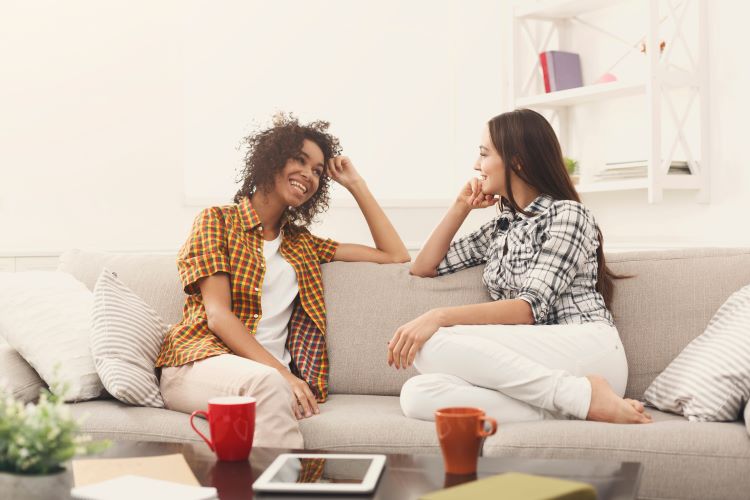 Ask Your Family, Friends, Co-Workers, and Neighbors
Google and social media will provide you with a boat load of information regarding Boston apartment rental agents. You will be able to read reviews and see how many stars they receive from former clients. However, the very best review in the entire world is a referral. When someone suggests a particular real estate agent you will know for sure that they do a good job for their clients. That's why it's important to ask your family, friends, co-workers, and neighbors who they worked with for their real estate related needs. This holds especially true if they moved recently.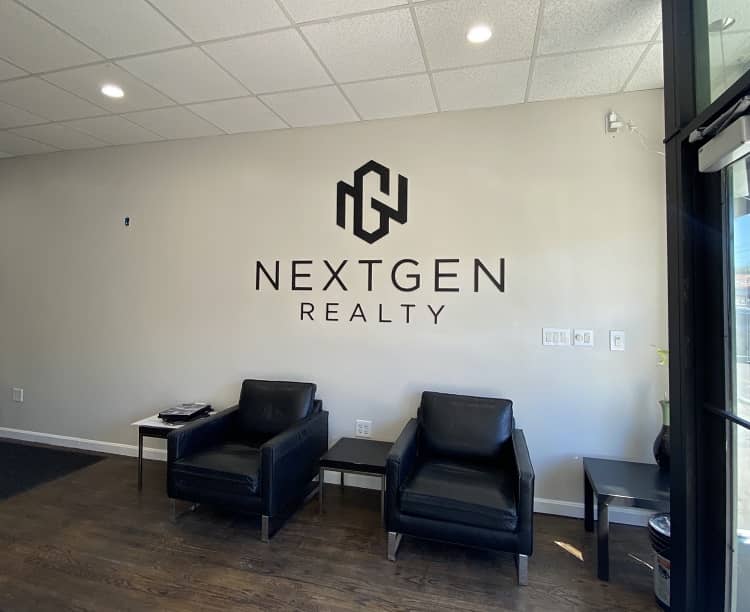 Walk Into A Boston Apartment Rental Office
Sometimes the best course of action is to simply walk into a local real estate agency that specializes in Boston apartment rentals. However, not every company is the same. Like anything else in life some are better than others. That's why you should conduct a little bit of research first. For example, you can look up reviews of the organization prior to walking into the rental office. Boston Pads partners with the best local real estate partners in the business. That mean you will receive the top service and selections in the city. All Boston Pads offices are located near T stops and are dispersed around the city for your convenience.
Boston Pads Local Real Estate Partners
NextGen Realty
1243 Commonwealth Ave
Allston, MA 02134
617-208-2100
www.NextGenRealty.com
​
Jacob Realty
279 Newbury Street 2nd Floor
Boston, MA 02116
617-236-4048
www.JacobRealty.com
Boardwalk Properties
183 Harvard Avenue
Allston, MA 02134
617-566-5333
www.RentBoardwalk.com
Boardwalk Properties/Mission Hill
1518 Tremont Street
Boston, MA 02120
617-445-2200
www.RentBoardwalk.com
​
Douglas Paul Real Estate
1210 Massachusetts Avenue
Cambridge, MA 02138
617-782-0211
www.DouglasPaulRE.com
​
In conclusion, there are a few ways that actually work to find your Boston apartment. That being stated, it's always a smart idea to utilize Boston Pads for your real estate needs at www.BostonPads.com.
Tags: