7 Budget Friendly Ways To Update Your Boston Apartment
A great deal of renters never end up making their Boston apartment look and feel like they want it to. They're actually under the false impression that it will cost too much money and take up too much time. Some people think they won't see any return on investment when updating their Boston apartment since they don't own it. The good news is none of that is actually true. You can and should update your Boston apartment. It's important to make it your home instead of a place that you're only temporarily living in. When you revise your place, you're actually making an investment in yourself. You spend a lot of time at your apartment. You should make it as attractive, cozy, and comfortable as possible.
There are many special touches that you can use to accomplish this. There are also several ways to make your Boston apartment look more expensive and luxurious. There is an important rule that you should always follow. Before making any changes to your apartment check with the landlord first. That way you won't do anything that's not allowed. It will also help you avoid getting charged at the end of your lease. Now back to the good stuff. Without further ado, here are seven (7) friendly ways to update your Boston apartment.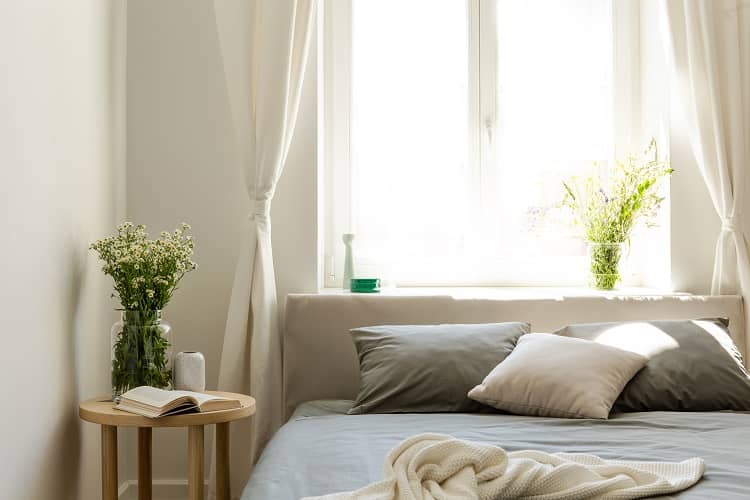 Hang window covers
Although your Boston apartment probably came with some basic window coverings, they may not be attractive or your taste. However, it's fairly easy to remove the old window coverings and install new ones. You can find various window covering choices at affordable prices from Walmart or Target. You can even order them on Amazon. You can even keep the blinds and hang curtains. The great thing about curtains is they can make your rooms look more luxurious. They're also known to soften the look of any room and make it more comfortable and cozier. Hang the curtains high on the wall. It will not only make the ceilings feel higher, but it will also make the windows seem large.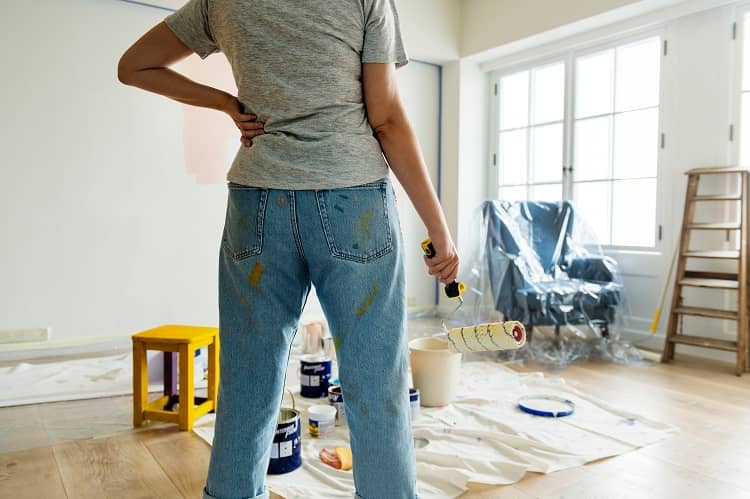 Refresh the walls and ceilings
One of the most effective and cost-efficient ways to change the look of your apartment is with a fresh coat of paint or some wallpaper. Since some property owners don't allow this, please check with your landlord before starting the project. If you are allowed to paint, avoid painting the trim and doors if possible. The job is much easier if you only focus on the walls and ceilings. You can also paint one of the walls with a different color. It will add a nice focal point to the room. Use a color that will stand out. If you do decide to wallpaper only purchase a product that's easy to install and easy to remove.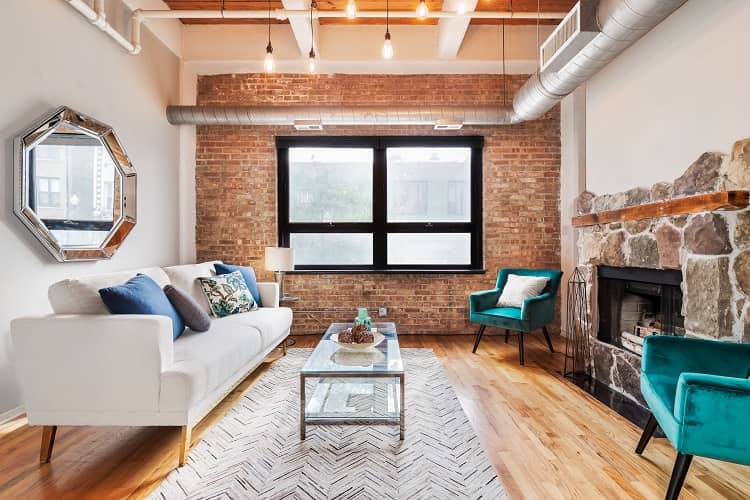 Change the flooring
Is the flooring in your Boston Apartment ugly or old? Perhaps you simply don't like it. The good news is that you don't need to be stuck with flooring that you don't want. You can simply change it without ripping out anything. For example, cover the hard wood floor with an area rug. Even if the hardwood floor is in great shape, it will be a nice contrast. In essence, it will add some style to the room. You can also use large area rugs to cover wall to wall carpeting. If the tile or linoleum flooring in your kitchen or bathroom needs to be updated, there is a simple solution. Cover the floor or floors with peel and stick vinyl squares. Make sure you ask your landlord first about the peel and stick vinyl squares.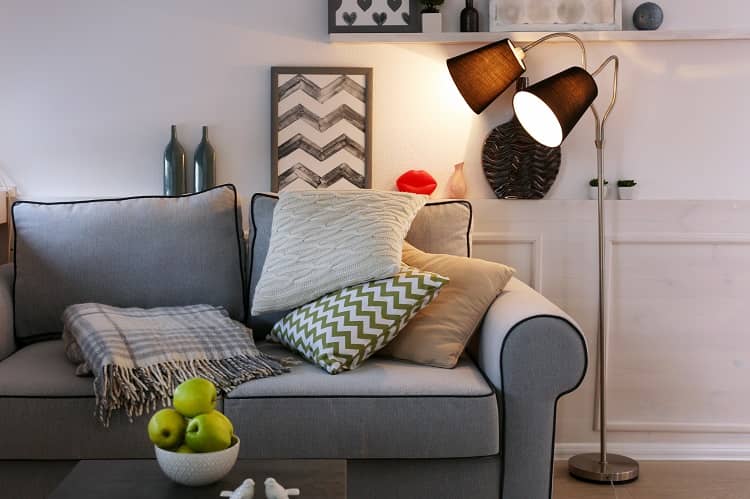 Add layers of lighting
Is the lighting in your Boston apartment less than ideal? If so, there are a few simple things that you can do to improve upon it. For example, start by switching out any fluorescent lightbulbs for ones that give off a softer tone. Light bulbs are available in a wide range of tones. Warm tones have a yellowish glow. Cool tones have a blueish glow. Once you switch the lightbulbs you can layer the lighting. That means having more than one light source per room. Floor lamps are a great way to add layered lighting. They also come in a wide variety of styles. You can also add plug in wall scones to your lighting mix. They're a great way to add a light source, and don't take up any floor space.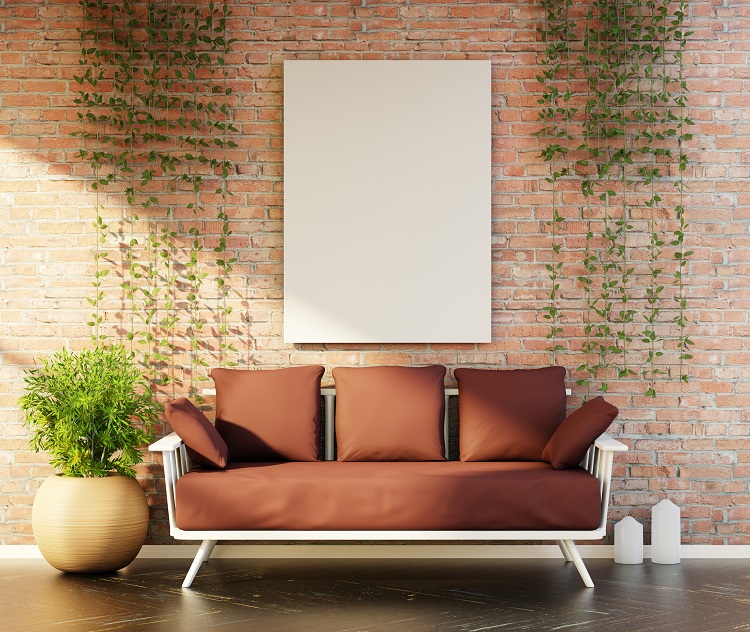 Hang artwork on the walls
Decorating your walls can be a quick and easy way to update your Boston apartment. If you happen to collect art, your walls are the best places to display your collection. You don't typically need permission from your landlord to hang items on the walls. They expect that you will do that. The great thing about art is that you can spend as much money or as little money as you wish. Many people print pictures to hang on the walls. You can have them framed or frame them yourself. You can purchase art from a gallery or at your local superstore. If you have a long wall with a lot of blank space, you can purchase and hang a large tapestry.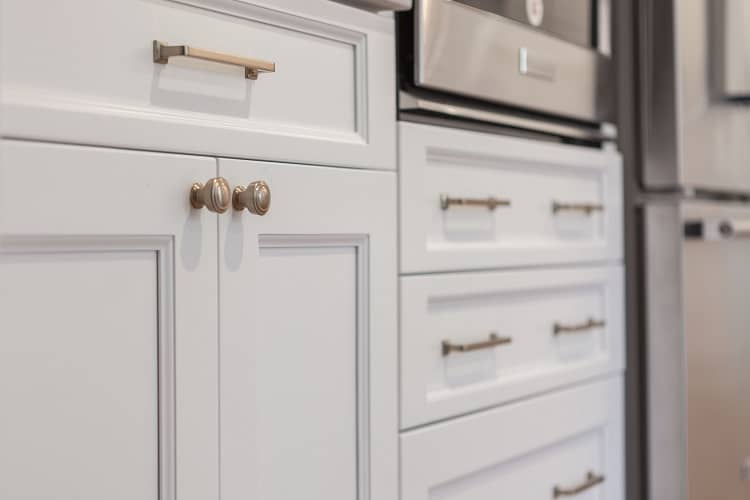 Change the kitchen cabinet handles and knobs
If you don't like the kitchen cabinets in your Boston apartment you can't rip them out and install new ones. However, you can easily change the handles and knobs. It's an easy project that will go a long way in updating the look and feel of your kitchen. You can purchase kitchen cabinet handles and knobs at any hardware or home improvement store. Simply unscrew the old handles and knobs and store them in a safe place. You may want to put them back on at some point down the road before you move out. Installing the new handles and knobs are as simple as screwing them into the kitchen cabinets. Make sure you talk with your landlord first and get the OK.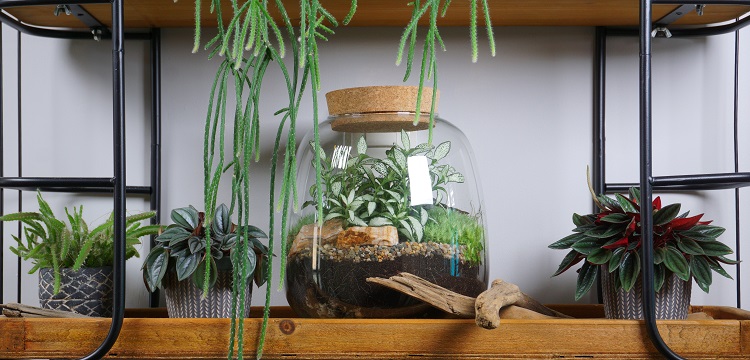 Add plants and place them in interesting planters
Plants can certainly add a bit of color and vibrance to your Boston apartment. There is a great deal of plants to choose from that grow well indoors. However, you need to consider where the plants will be placed before you purchase them. For example, some indoor plants prefer shade while others prefer exposure to the sun. In addition to bringing in plants, you can fancy up your apartment a bit by placing them in interesting planters. There are many choices when it comes to planters as well. The come in all types of shapes, sizes, and materials.
Updating Your Boston Apartment to Feel Like Home is Within Reach!
In conclusion, there are a plethora of inexpensive things that you can do to update your Boston apartment without breaking the bank. Please contact Boston Pads for more ideas, and to view more apartments than anyone else could show you.
Tags: