8 Features to Look For in Your Boston Apartment Rental
Living in Boston is an exhilarating experience that most people would envy. If you're fortunate enough to be in the market for a Boston apartment rental, you'll want certain interior amenities. However, there are also local features to be aware of when searching for apartments in Boston. Here are eight features to consider.
1. Heated Driveways
More and more landlords are getting tired of dealing with snow plow and snow removal issues at their multi family investment properties. We are noticing an increasing trend towards landlords putting in heated driveways at rental properties. Once you have one, its really hard to go back to waiting for the snow to be moved, or the plow truck to come, or digging out a snow drift that formed two hours after the plow truck left because the wind was blowing 30mph in one of our classic Northeaster Storms.
2. Lots of Closet Space
Boston has four seasons, so your wardrobe will be large simply because you'll need to have apparel for those four seasons. Look for a Boston apartment with lots of closet space to store bulky winter coats, sweaters, boots and other winter accessories when not in use. If you don't have closet space; you had better hope they have good basement space and preferably with some kind of ability to lock up your storage.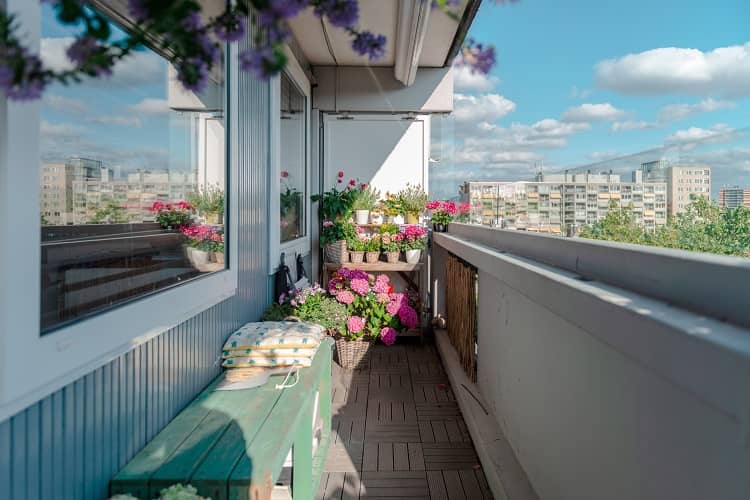 3. Balcony
Boston's population of over 673,000 is a fascinating sight to behold. Imagine enjoying your morning coffee as you sit on your balcony, overlooking the sidewalks with your friendly neighbors walking their dogs or reading the Boston Globe on the way to work. A balcony makes a lovely addition to your living space; one where you can grow fresh herbs and flowers or simply soak up the Boston sunshine.
4. Distance to the T
If you're new to Boston, you might wonder what people are talking about when they mention the "T." Relax. It's not another tea party. It's short for MBTA, the subway system that runs throughout the Boston area. The T has five lines and odds are that you'll be relying on at least one of them to bring you to work, a friend's house or game day at Fenway Park. So one of the things you should look for in your Boston apartment is to have it be within a short distance of a T stop. You'll appreciate this feature more and more over time, since riding the T saves time, money and cab fare.
5. Proximity to a Farmer's Market
Even though Boston is a bustling city, you'll discover delectable fresh foods at any one of the many farmer's markets dotted around the area. Ideally, you'll want your apartment in Boston to be situated close enough to a farmer's market where you can comfortably tote your fresh produce back to your luxury apartment in Boston. Choose from locations near the Boston Public Market, Copley Square, Dewey Square and many more.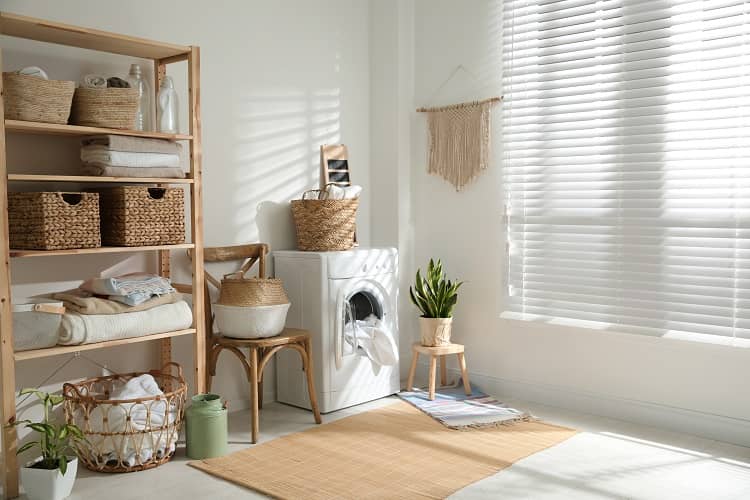 6. Clothes Washer And Dryer In The Unit
The days of tenants wanting a laundry facility in the building are over. Now, most apartment hunters are looking for a Boston apartment that has the washer and dryer in their unit. You probably live an incredibly busy life. Do you really want to spend your time lugging dirty clothes down to the basement laundry room? There are certainly better things you can do after work and on the weekends. The laundromat can be even worse. It means more lugging and additional time. A washer and dryer in the unit is the way to go.
7. Pet Friendly Apartment
Do you currently live with a cat or dog? Perhaps you want one in the near future. If so, you're certainly not alone. According to a recent study conducted by FIREPAW, approximately 75% of renters either have a pet or want one. So, how does this affect you if you're searching for a Boston apartment? In the old days, the vast majority of landlords frowned upon allowing their tenants to keep pets in the apartments. However, the table is starting to turn. Now, a great deal of landlords does allow cats and even dogs. Many buildings even cater to pets. Most of the apartment listings online clearly state if they're pet friendly. That means they allow cats and may allow dogs. However, you should always check with your real estate agent or the landlord if you own a cat or dog.
8. Air Conditioning
Boston certainly has its fair share of warm days. In the summertime the temperatures can be brutally hot. That's why most renters who are searching for a Boston apartment want air conditioning. It can actually be a deal breaker because most people don't enjoy being overly hot while spending time at home.
To learn more about finding the perfect apartment for you, fill out our contact form to connect with an agent today! To make an appointment to see available Boston apartments, call (617) 208 2121.