Benefits of Renting a Boston Luxury Apartment
Boston luxury apartments are quite different from most Boston apartments, but many people wonder if the amenities justify the increased cost in a city that already has a higher than average cost of living. However, you might be surprised to find out that there are plenty of benefits to renting a luxury apartment in Beantown.
Prime Boston Real Estate
Often, Boston luxury apartments are in the area's most coveted locations. They are typically very close to dining, shopping, nightlife and public transportation, making it easy to do anything you want — including commuting to and from work — without having to get on busy roadways.
Luxury Living
They wouldn't be called luxury apartments if there wasn't at least a few things that went beyond the practical. Spa bathrooms with multi-head showers, gourmet kitchens with integrated appliances and custom backsplashes, hardwood floors, and smart home technology truly take apartment living to the next level.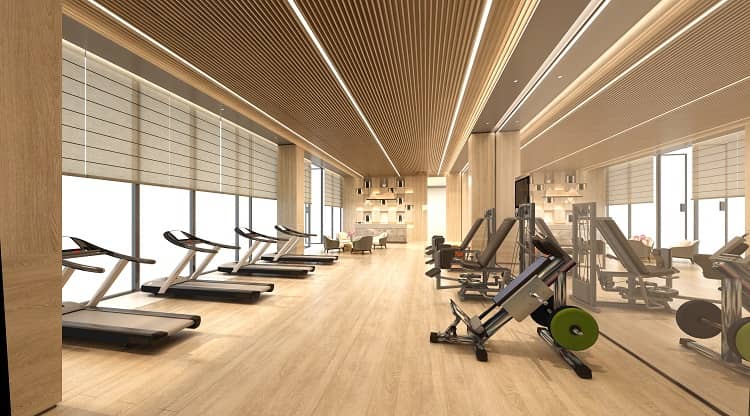 An Abundance Of Convenient And Luxurious Amenities
Luxury apartments will typically have an abundance of convenient and luxurious amenities that standard ones don't encompass. However, when all is said and done that is exactly what you're paying for. When you rent a Boston luxury apartment the ability to do just about anything and everything within the space becomes incredibly important. So, what particular community-based amenities are most crucial for high-end tenants?
Community Amenities
First and foremost, fitness studios with 24/7 access are at the top of the list. Boston luxury apartment renters want to be able to go to the gym based around their schedule. In addition, they don't want to travel far. Residents also want to have the option to take exercise classes in the same building that they live in. Pet friendly communities with pet washing stations have become incredibly popular lately. People also want to have a pet spa on the premises.
Rooftop and garden terraces with grilling stations are important. So is having entertainment rooms like game lounges with big screen televisions, poker tables, and billiards tables. Many Boston luxury apartment buildings have common rooms that can be used for both private and corporate events. Underground heated parking spaces and a bike storage room adds a nice touch. Last but certainly not least, on-site maintenance and concierge services are also key.
In-Unit Amenities
People who rent a Boston luxury apartment usually insist on having their own in-unit washer and dryer. It's not only convenient but provides them with more privacy. A gourmet kitchen with quality stainless steel appliances and granite or marble countertops is a must. So is a high-end bathroom layout with the latest style of bathtub and or shower. Heated floors are a nice touch in the bathroom as well. Boston luxury apartment tenants require that their unit includes a high-tech or smart house package along with high-speed Internet access.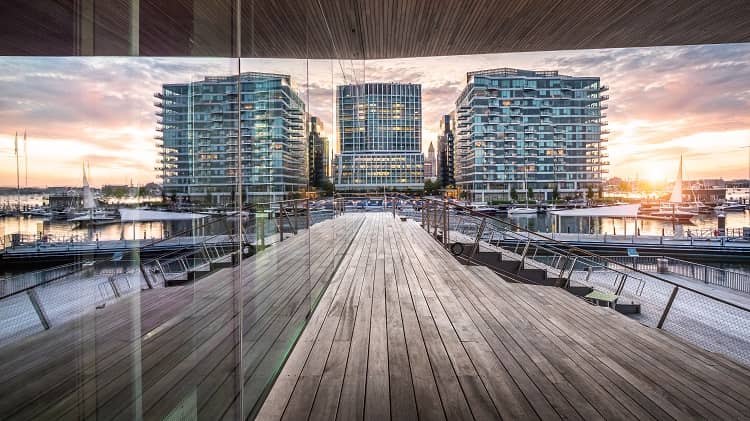 Great Views
Boston luxury apartment buildings are typically designed to provide residents with amazing views of the city. That means your unit will usually have large windows that provide you with the ability to truly enjoy your surroundings. You may even have a balcony where you can sit and relax while viewing the incredible Boston skyline. There are plenty of luxury apartment buildings with views of the Atlantic Ocean and or the famous Boston Harbor. You will truly enjoy waking up to this incredible scenery and watching the stars in the sky at night.
Maximum Efficiency
Luxury apartments aren't all about the aesthetics. Many of the materials used in top-of-the-line apartments are designed to function flawlessly in addition to looking great. Showers will run more smoothly, countertops are easier to clean, and the lights are more efficient. Everything is designed for maximum comfort and usability, which also translates into less maintenance. However, rest assured that if you do have to call maintenance, your needs will be attended to promptly.
A Sense of Community
Essentially, luxury apartments in Boston are communities full of people with similar goals and outlooks on life. Luxury complex owners work hard to foster a sense of camaraderie between residents, and often, residents will develop friendships and strong bonds with those who share their desire for upscale living.
When looking for Boston apartments, consider whether a luxury apartment rental is within your budget. You may be surprised to find out it is once you add up all the costs for additional services you would normally pay for, such as laundry and dry cleaning, a gym membership, a pool pass, apartment security, and transportation. When you rent a Boston luxury apartment, not only will you no longer have to pay for amenities, you'll also get to enjoy a level of luxury living that far surpasses conventional apartment living.