How to Host Thanksgiving in Your Small Boston Apartment
Some people live in small Boston apartments where a small bench also functions as the dining room table. If that's your situation, and you are called upon to host Thanksgiving this year, it can be stressful. You're not used to having a house full of people. However, even the smallest Boston apartment can be transformed into the perfect space for holiday hosting. It will take some planning, organization, preparation, and creativity.
It's important to keep in mind that you need to manage the guest list. The amount of people that you can comfortably host depends on the size of space that you're living in. You should also keep in mind some of the people that you invite will not be able to attend. That's why it's necessary to get a final headcount. That way you'll know how to plan the seating to maximize the space in your small Boston apartment. You're going to need to follow up with invited guests, especially ones that don't respond to the RSVP right away.
However, the extra effort is well worth it when it comes to planning the event. You may even be hosting a "Friendsgiving" for you and your friends this year. You can use the following tips for Thanksgiving and even other holiday or dinner parties.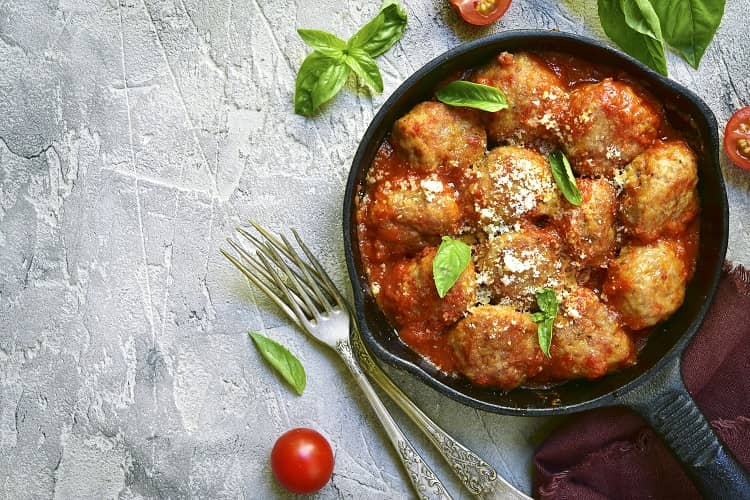 Tip #1: Incorporate Classic Dishes into Smaller Finger Foods
People love finger foods. Use this to your advantage when hosting Thanksgiving dinner in a small Boston apartment. You may not have the kitchen space to prepare a classic dish such as a full turkey. However, you can make some Thanksgiving inspired finger foods. For example, try making turkey meatballs instead of the entire bird this year. It's necessary to focus on bite-sized meals because your guests can eat while standing or mingling with others. That means you don't need to sit everyone around a table in order to enjoy your Thanksgiving meal.
It will come in handy if you don't have the space in your Boston apartment. Here are other examples of finger foods that will keep the Thanksgiving feeling alive: mac and cheese balls, fried mash potato cakes, mini cranberry tarts, etc. Make sure to serve a side of gravy for dipping if you serve mashed potato cakes!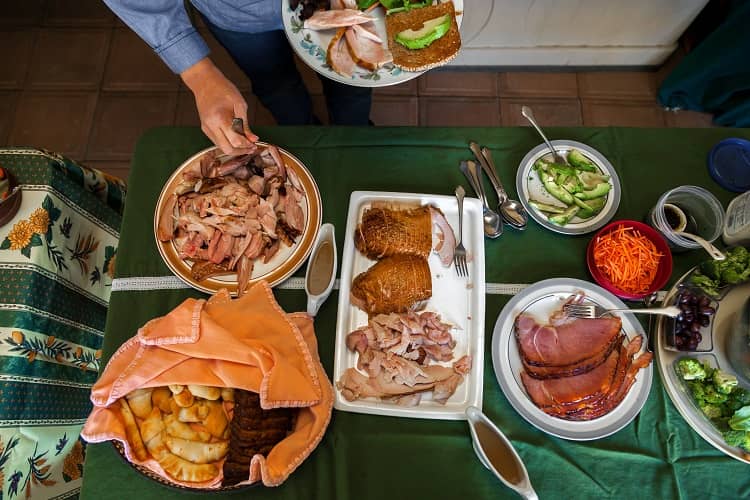 Tip #2: Host a Potluck Thanksgiving Feast
Potluck dinners can work out well for hosts who live in small Boston apartments. Once again, you may not have the kitchen space to cook the Thanksgiving meal. Simple ask each guest to bring a different dish. Set up a side table to serve the food buffet style. As an additional tip, you should use small plates. These make it easier for your guests to serve themselves and carry around.
The same concept applies here as finger foods. You want your guests standing and mingling while eating so you don't have to seat them around a large dining room table.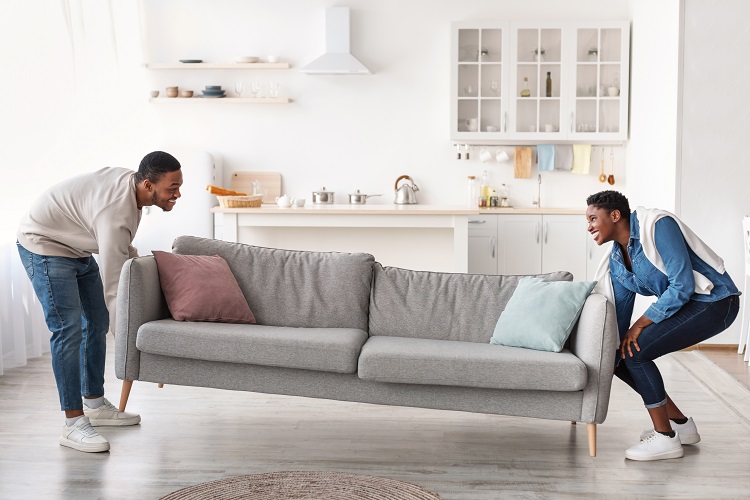 Tip #3: Rearrange Your Furniture
When you host more guests than usual, you're going to need to make more space in your small Boston apartment. You can accomplish this by rearranging your furniture. Be as creative as possible here. Keep in mind that you don't necessarily need to fit everyone around one table. You can set up different seating areas where your guests can sit, relax, and eat their meal. For example, try placing a few chairs by a small side table. That way a few people can sit together.
Another good spot for your guests to gather is standing around the kitchen island if you happen to have one. In essence, you need to create pockets where your guests can hang out, chat, and eat.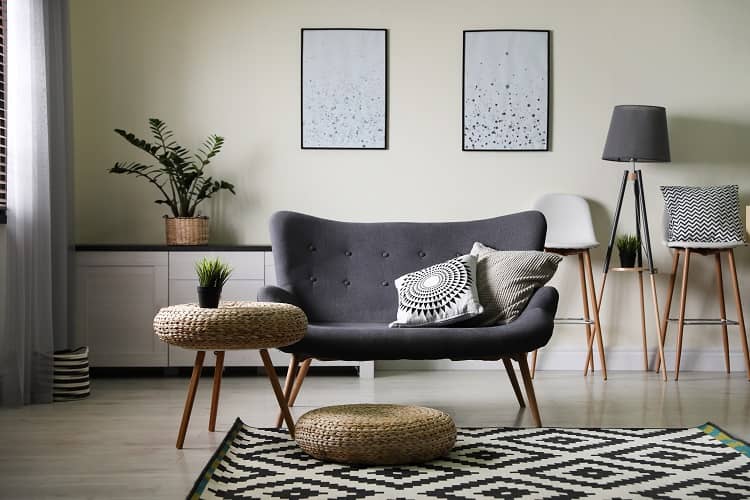 Tip #4: Set Up Multi-Purpose Seating
When you're hosting Thanksgiving in a small Boston apartment it's important to set up multi-purpose seating. That way you'll provide your guests with a bit of flexibility regarding where they can gather and eat. For example, you can use any ottomans that you have as either tables or chairs.
You can also bring out any additional chairs that you have from other rooms such as the bedroom. Even your office chair will suffice in this regard.
It's always a nice touch to focus on making your small Boston apartment inviting and warm. That way your guest will feel comfortable and welcome in their surroundings.
Tip #5: Enjoy Your Thanksgiving Dinner
If you're hosting Thanksgiving this year, it's important to provide your guests with a delicious meal and a good time. It may a bit stressful hosting the holiday in a small Boston apartment. However, you need to remember the most important thing: it's fundamental that you enjoy yourself. Don't get too bogged down with hosting duties. Take the time to enjoy the food. Make sure to spend quality time with your guests. The entire point of the Thanksgiving holiday is to enjoy a wonderful meal with family and friends.
Thanksgiving also provides you with the perfect opportunity to give thanks for the people/ things you typically take for granted.
Boston Pads would like to wish you and yours a happy and healthy Thanksgiving holiday. Please visit our cutting-edge Boston real estate portal for all of your real estate related needs.
Tags: