The Complete Guide To Avoid Rental Scams in Boston
Did you know that searching for an apartment in Boston is supposed to be a fun and exciting process? However, rental scams in Boston can easily turn a positive experience into a nightmare. Although the majority of apartment listings are legitimate, there are some that are fraudulent. It's incredibly important for renters to learn exactly how to identify rental scams in order to avoid them. Rental scams are currently on the rise. It happens far more often than you may be thinking. Researchers from three major institutions of higher learning recently analyzed over 2,000,000 Craigslist apartments listings across 20 major cities.
The colleges included New York University, the University of Maryland, and Cornell University. The study concluded that approximately 29,000 of those apartment listings were fraudulent. In addition, 43.1 percent of renters come across apartment listings that they believe are rental scams. 6.4 percent of people who rent have lost money due to a rental scam. Younger renters aged 18 to 29 years old are far more likely to be victims. This is mainly due to a lack of renting and real-world experience.
Close to 90 percent of renters who suffered from rental scams in Boston and other cities changed how they search for apartments. Unfortunately, victims don't typically figure out that they're being scammed until it's too late. At that point they have already been scammed out of their money.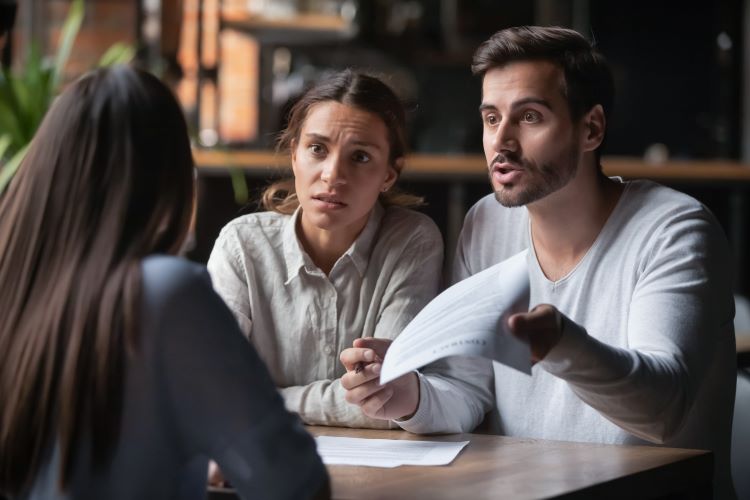 What Exactly Is A Rental Scam?
Rental scams also known as rental fraud occurs when an unauthorized party attempts to rent an apartment or house. Typically speaking the scammer will claim to be the owner, landlord, or property manager. However, the scammer is not the owner, landlord, or property manager. The apartment may or may not even exist. The rental scam begins when the scammer attempts to collect an application fee for the apartment. They may even attempt to collect the security deposit, and first and last month's rent as well. People who are searching for apartments must typically provide a significant amount of information and funds.
The easy access to this information and funds tends to bring scammers out of the woodwork like roaches. In essence, they may end up stealing more than your money. People who are victims of rental scams are often victims of identify fraud. The rental scam operator will ask for your social security number on the rental application. They may even empty your bank account. If you included your bank account information on the rental application, it makes it even easier for the scammer. Renters need to get smart and be on the lookout for potential rental scams when searching for apartments.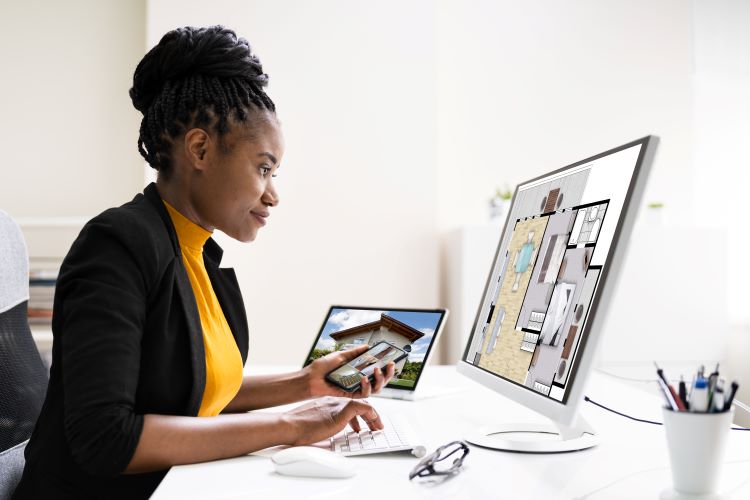 The Most Common Rental Scams
The people who attempt rental scams in Boston don't just rely on one method to entice apartment hunters. In fact, there are a few different methods that they use to advertise apartments for rent. Although the apartment listings may seem legitimate, the scammers end up disappearing with your money and information. That's why you need to be aware of the different types of rental scams. That way you'll be able to protect yourself when searching for your next apartment.
Copying Listings From Legitimate Apartment Rental Websites
One of the most popular rental scams in Boston is when the scammer copies real apartment listings and changes the information. They will use the same address and the actual pictures of the apartment but change the contact information and the price. In essence, the apartment listing will have a significantly lower monthly rent than the real apartment listing. They do this so that you feel as if you're getting a great deal. However, when something seems too good to be true, it typically is too good to be true. In this rental scam situation, the scammer will rush you into putting down a deposit. They will claim other people are interested in the apartment and that you will lose it otherwise. You will often see these scams on large national portals where oversight is severely lacking. Mathematically speaking it is much easier for a scammer to hide on large national portals where there are thousands of other agents and landlords concentrated in one area.
Apartment scammers will also make excuses as to why they can't meet in person. The scammer will also make excuses regarding why they can't show you the apartment in person until you put down a significant deposit. Many apartment hunters fall for this rental scam because they believe they're getting the deal of a lifetime. The scammer is taking advantage of an emotional satiation. The scammer may pose as the owner of the property or claim to represent the owner. Either way, they don't own or have any control of the property.
That means the scammer doesn't have the rights to rent the property to you or anyone else. There is another sign that the listing is not legitimate. The "contact person" will request that the deposit be made by wire transfer. They may also ask for the deposit in cryptocurrency. Both payment methods are impossible to trace. Be leery of people that hide behind some kind of general looking, highly common email address, that anyone can sign up for that is free on the web. Ask much more specific questions such as do they have a business email with a full signature. Start doing research. Playing it safe is playing it smart.
Rentals That Do Not Exist
Another popular rental scam is based on completely fake apartment listings. Rental scammers not only change legitimate apartment listings. They also make up completely fake apartment listings. The property itself may or may not exist. If the property does exist it probably isn't on the rental market. The apartment listing may be completely fake and full of false information and stock photos.
In this case the scammer will lure in potential renters by posting amazing pictures and extremely low prices. Once again, if it looks too good to be true it probably is too good to be true. It's always a smart idea to drive by the apartment to see the exterior for yourself. Of course, that can be easier said than done if you don't live in the area. If you're not local, conduct a search for the apartment address. If nothing comes up, you should be very wary of that apartment listing. Ask the supposed landlord, property manager or agent for their main business line phone number. Be leery of someone that says they "work from home" and don't have a real office or real business signature.
Bait-and-Switch
Another popular rental scam is based on the good old bait-and-switch. With this rental scam the owner, landlord or Real Estate Agent is the swindler. The bait-and-switch rental scam occurs when a different property is advertised than the property that is actually available. The culprit may show you an apartment, but not the one you saw online and ask you to take another less desirable apartment. Or the apartment that you signed the lease on is located in a less desirable area of the building. Perhaps, in the ad, they mentioned the unit was top floor but you end up viewing a basement apartment.
Be vigilant if you have no other option other than renting remotely. If you can get a friend to go look at an apartment for you, that is always a good idea. Some people don't typically find out that they're the victim of a bait-and-switch rental scam until they actually move into the apartment. By that time, it becomes your word against theirs because you signed the lease for that specific unit.
Bait-and-Switch people often leave up outdated ads on places that have been rented. They will show other units in the same building in order to attract more apartment hunters or to collect a higher rent. The lease may not include some of those amenities and features that were in the original apartment listing. Stay vigilant and work with people that have a long history of business with solid and consistent reviews. Make sure there is no singular point of contact. Demand their office number and not just their cell phone or random land line. Listen to their voicemail, does it sound professional and reflect a legitimate company?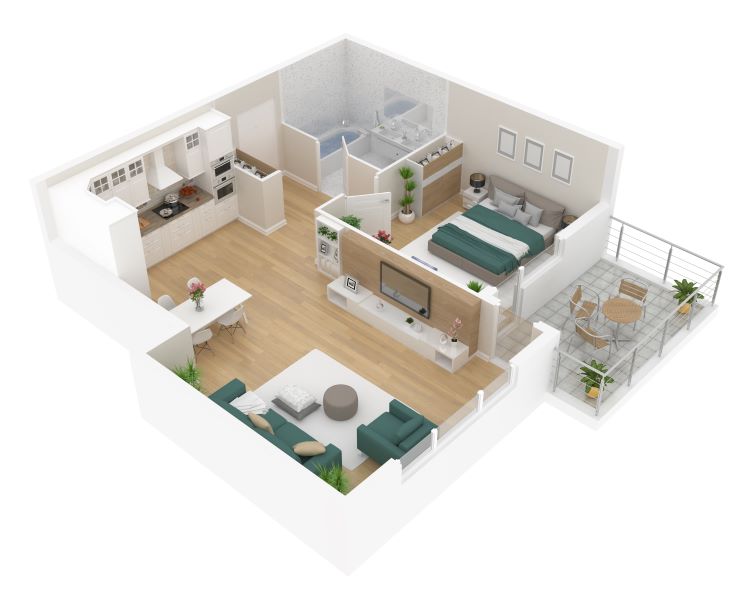 How To Spot Rental Scams
To the untrained eye, rental scam listings look just like legitimate apartment listings. That's why rental scammers typically copy real apartment listings and change some of the information. This practice sometimes makes it difficult for apartment hunters to spot fake listings. However, there are a few red flags that you should be on the lookout for.
The Apartment Listing Is Missing The Full Address And Or Pictures
A tell-tale sign that an apartment listing is fake is when it's missing the pictures and perhaps videos of the unit. Googling it will also show you any other websites that the apartment is listed on. If you are seeing conflicting dates of when and how long it was listed this could be a signal something is wrong. Be leery of apartment listings that have been up for 6 months or longer. Double check the initial listing you saw to ensure that all of the information matches. Be on the lookout for price discrepancies across multiple platforms. If you are on a national portal and you see 8 ads for the same apartment, at different prices, but when you google it and you see it's only a single family home; this could be a sign of trouble. You want to look for properties on quality websites that do not allow for unregulated postings of multiple agents. Be leery of endless price discrepancies or all kinds of different promotions.
The Monthly Rent Seems Too Good To Be True
We simply can't state this enough. If the monthly rent appears to be too good to be true, the apartment listing could be a scam. For example, if average rents in the area for similar apartments is $3,000 per month and the listing is for $2,000 that should be humongous red flag. Ask yourself why would a property owner or landlord rent for $2,000 when they can get $3,000? They wouldn't. It doesn't make sense. However, some people fall for this rental scam because they want to believe that they're getting a great deal. It might make sense to look at quality websites that curate data for the consumer so they know what the going rental price is in each neighborhood. If you are speaking with a local real estate agent, ask them what the real time rent averages are in each area you are seeking to find an apartment.
When you're searching for a new apartment it's always a smart idea to conduct some market research. That way you will know exactly how much an apartment should cost per month. That is typically based on location, bedroom and bathroom count, and overall condition of unit. There will be absolutely be other factors to consider such as parking and utilities; but you shouldn't see massive discrepancies.
The Apartment Listing Doesn't Require A Background Or Credit Check
The vast majority of legitimate property owners and landlords require background checks and/or credit checks. This is because that they want to make sure that their potential tenants are going to show respect and care for their property. They also want to ensure that their potential tenants have the ability to pay the monthly rent on time. Just as important, they're checking to see if there's a track record of paying their bills on time.
If an apartment listing specifies that they don't require any type of review, it's probably a rental scam. In essence the scammers are taking advantage of people with bad credit and or a criminal record. Once again, when something seems too good to be true it probably is too good to be true. Some people are in a difficult situation regarding their credit and or criminal record. If you respond to a no screening process apartment listing check everything out prior to signing the lease agreement.
Ways To Avoid Apartment Rental Scams in Boston
Due to advanced technology, fraudulent apartment listings tend to look completely legitimate. That means even the most cautious apartment hunters can victims of rental scams. However, conducting some research and verifying the details can go a long way in preventing you from being scammed. It's also important that you trust your gut instincts. Here are some other ways to avoid rental scams….
Visit The Apartment In Person
Visit the apartment in person if possible. It can be a bit difficult to schedule in person apartment tours at this time for a number of reason. The current Covid pandemic has created a dilemma of some apartments having to be shown virtually. However, it's important for you to at least get some validation that the place you are renting is real. That way you can verify the address and if the apartment actually exists. If you're not in the area, have someone do this for you. If a family member or friend aren't available, it may be worth hiring someone to do this task. If you are working with an agent, and the unit is vacant, ask them to facetime you from the apartment. If the unit is occupied this might be more difficult but great agents figure out a way to prove that the apartment is real. Work with a real estate agency that is recognized by the Better Business Bureau and has a long standing history of renting apartments. Ask for their broker of record's information and see how long they have been practicing real estate.
As the Covid pandemic winds down, be skeptical if a landlord, property manager or agent won't allow you to see the apartment in person. In the meantime, if they refuse to video tour it for you it could be a rental scam. Legitimate people should provide you with a real time video tour of their apartments before you actually rent them. They fully realize that most people need to see the apartment before deciding to actually rent it. If you're informed that the apartment isn't available for video tours, move on to the next apartment. It could be a major red flag. If a real estate agent is giving you a hard time about it – ask for their broker immediately. If they refuse to give you their broker or managers information; that's another red flag. If you have doubts about giving a deposit; request you meet at their office and give the money to their broker of record. Real companies have legitimate offices. You can google their office and see it and call their main number. Many customers will write a detailed email to the real estate office describing all the details and asking if that person works there and has the specific apartment available for rent at X price etc.
Meet The Landlord In Person
Generally speaking, it's a good idea to meet your new landlord in person prior to handing over any money. Scammers are typically looking to pick on quick victims. That means they're not going to take the time and trouble of meeting you in person. The scammer may not even be in the same state as the apartment. In many cases the scammer is out of the country. They will use multiple excuses as to why they can't meet you in person. If the real estate scammer gives you more than two excuses – run! The scammer will then tell you that their lawyer or agent will give you the keys once you sign the lease. The bottom line is that if you can't meet the landlord or the landlord's real estate agent in person, run away from the deal. Never hesitate to ask for their full name and research them on linkedin, facebook and their place of work. Ask if you can call them at their place of work. Real people should never hesitate to give you business information so that you feel comfortable; after all you are about to give them thousands of dollars. You owe it to yourself to do your own due diligence.
Rent From A Real Estate Professional
Only rent an apartment from a trusted professional. That means you should work with a professional real estate agent or established property management company. Even if you are required to pay a fee to the real estate agent it can be well worth it. This holds especially true if you need to move into the apartment sight unseen. Professional real estate offices and management companies carry proper insurance and other certifications and credentials so you know you are dealing with the best. Only respond to apartment listings that are listed by professional apartment leasing agents. That will all but eliminate the potential of a rental scam. You will be much better served to work directly with a professional real estate agent who specializes in apartment rentals. Look for established track records and validate that they are a licensed real estate agent by checking online at your state's official website.
Skip Apartment Listings That Are Full Of Grammatical Errors
You are probably already aware through various press articles than some apartment listings that are full of spelling mistakes and poor grammar can be rental scams. This may be due to the fact that the people running these rental scams don't live in America. The apartment listings hint at the fact that American English isn't their primary language. Legitimate landlords, property management companies, and professional real estate agents are very aware at how important first impressions are. That begins with the apartment listings. Although a grammar related mistake or two may slip through the cracks here and there it doesn't usually happen. If you see a word or multiple words being misspelled in an apartment listing it might make sense to turn on your concern radar. We are advocating use caution at this point and move slowly and deliberately without making quick moves to give away your money or information without establishing concrete credibility of the person advertising.
The Landlord Appears To Be Too Eager
Scammers that partake in rental scams in Boston want to pull in their victims as fast as possible. The sooner they convince you to fall for the rental scam the less chance you'll notice something isn't right. However, legitimate landlords typically follow and orderly process in so they can verify all of your information. For example, it may take two days to verify background, talk to your previous landlords and run your credit. The landlord also needs time to contact your work and your references. On the other hand, scammers don't have any time to waste. They will attempt to rush through the process as fast as possible. If a landlord isn't asking or checking your references; that could be a signal something is wrong.
It may be a rental scam if you're feeling like they're trying to sell you a used car. The "landlord" shouldn't be eager to agree to all of your lease terms without negotiating anything in return. Perhaps throw in a random question or two just to see how they respond.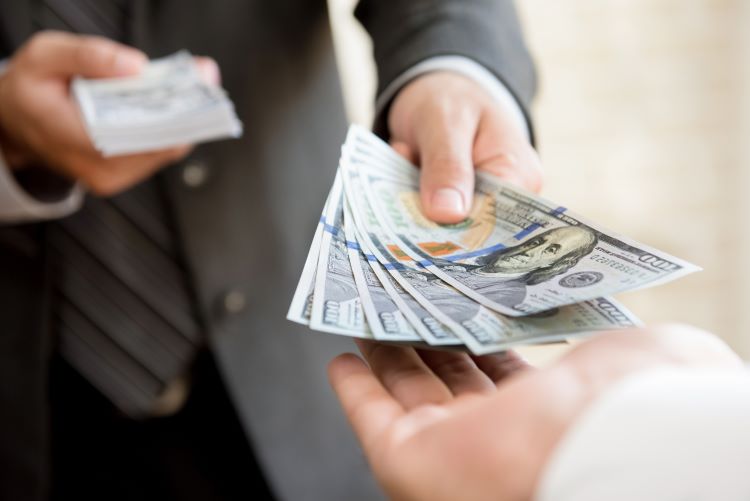 Do Not Pay The Deposit In Cash
Do not pay anything in cash. In addition, don't pay anything in the form of cryptocurrency or through a wire transfer unless you have hundred percent full confidence that you know exactly who you are dealing with. Any legitimate property owner or landlord will accept payments in the form of a check, money order or working with a credited finance department. Are you calling into a main office with an extension that takes you to the bookkeeping department? The more official the company the greater you can relax. You may also be able to pay by credit card or debit card. These are all legitimate and traceable forms of payment. On the other hand, cash, cryptocurrency, and wire transfers can be untraceable. That's' why rental scammers prefer these forms of payment. If you pay in cash, cryptocurrency or by wire transfer the scammer can easily disappear with your money. They can literally disappear without a trace or paper trail. If a landlord or property owner insists on cash only; that could be a sign something is wrong.
Watch Who You Give Your Private Information To
Be leery about providing your personal and banking information to the potential landlord or landlord's representative. However, you can trust a professional real estate agent with your sensitive information. You can also trust a large property management company. If anything seems suspicious at all don't sign anything or make any payments or deposits. Ask for a second point of contact within a company. Be careful when a landlord or property manager tells you they are a "one man operation." Many of these rental scams revolve around identity theft. If you provide your personal and banking information to a scammer, they could steal your identity. The scammer could also clean out your bank account. We have heard and seen many applicants tell us horror stories of getting scammed by what they thought were legitimate people.
Talk To Other Tenants In The Building
If it is just a lone landlord (one person landlord operation) that you are dealing with; then it could be a good idea to ask the landlord if it's ok to speak to the existing tenants in either the building or the specific unit. If the apartment listing is legitimate, it would seem fair that the landlord allow this to occur. It's also an excellent way to measure how good the landlord treats their tenants. If the other tenants are having issues with the landlord, they won't hold back from telling you all about it. For example, if the landlord's slow at making repairs, the other tenants will inform you. The other tenants will also confirm or deny the information provided by the landlord. So, if and when the landlord supplies you with the list of other tenants, make sure to contact them.
Request A Written Lease Agreement
Did you know that apartment leases are legal and binding contracts? If the landlord refuses to sign a written lease it's a tell-tale sign that the deal could be a rental scam. Any legitimate landlord would want a legal and binding contract in place with their tenants. If the landlord is forthcoming with the lease always read through it thoroughly. Do this before handing over any money. Read the entire document including the small print. Make sure that the proper agreements and protections are in place. This may be time consuming for you, but it's necessary. If the lease looks unprofessional; seek advice or walk away. In Boston, most landlords use standard fixed term leases that nearly uniform in consistency.
If you don't trust yourself, ask someone with significant real estate experience or perhaps an attorney review it for you. If the written lease seems to be a bit sketchy, chances are high it could be rental scam. If the landlord refuses to provide you with a written lease its' time to find a different apartment. The same holds true if the written lease is a bit unclear, vague or laden with errors.
Question Why You're Being Asked For Financial Information
Did you know that some landlords need very little financial information? That means if they ask for your credit card number, or bank account number it could be a rental scam. However, they will need your social security number in order to pull your credit report. They should provide you with an authorization form to fill out. Individual parties cannot pull or obtain a copy of your credit report without your permission. The landlord may need your financial information in order to set up a direct withdrawal for the monthly rent if you chose to do that. However, never provide this information until after the you've ensured everything is legitimate and after you've signed the lease.
Confirm All Information
Always confirm everything prior to signing the lease agreement. This includes the monthly rent and all features of the apartment. Verify the apartment number and street address. Keep in mind that once you sign the lease, you'll most likely be stuck with the apartment.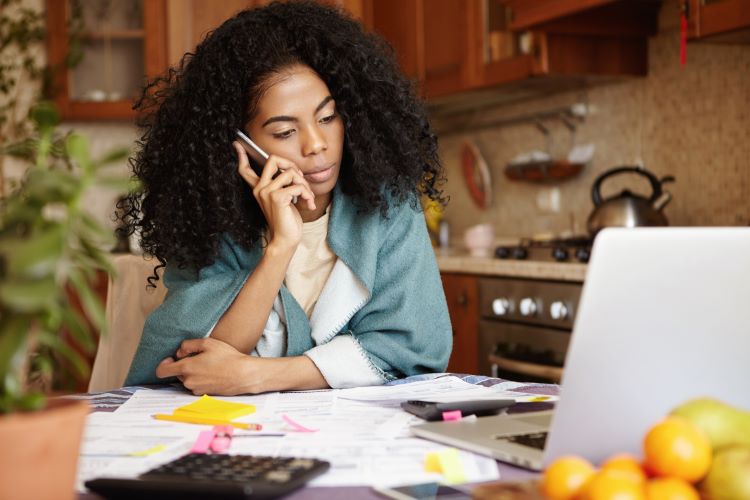 What To Do If You're A Victim Of A Rental Scam
There's really not many effective solutions if you're a victim of a rental scam. This is because the scammer already swindled you out of your money. They may be incredibly hard to find. This holds especially true if they're out of the country. The bottom line is that your money is probably gone for good. That being stated, you should still report the rental scam to the authorities. There is a slight chance the scammer will be caught. There is also a slight chance you'll recover some if not all of your money.
Report The Rental Scam To Local Authorities
Start by reporting the rental scam to your local authorities such as the local police or sheriff. They will fill out a police report. Even if they're not actively looking for the scammer your case may come to light at some point. For example, if the same thing's happening to multiple victims in your area the police may pursue it. In essence, if there are multiple victims the police will pay a lot more attention to it. They may even track down the scammer and bring him or her to justice. Your information may very well aid them in this process.
Report The Rental Scam To The Federal Trade Commission (FTC)
The Federal Trade Commission or FTC for short protects consumers against deceptive and fraudulent business practices. Even if you don't end up getting your money back, it can go a long way in preventing future rental scams.
Inform The Website That Contained The Fraudulent Apartment Listing
The website that contained the apartment listing is a victim of the rental scam as well. It certainly doesn't make them look good and can ruin their reputation. In essence, you're in this together. By informing the website they may be able to detect and remove other apartment listings that are rental scams. The website may also create stricter apartment listing requirements that will deter scammers. If the fake apartment listing initiated from a legitimate real estate company, inform them of what happened as well.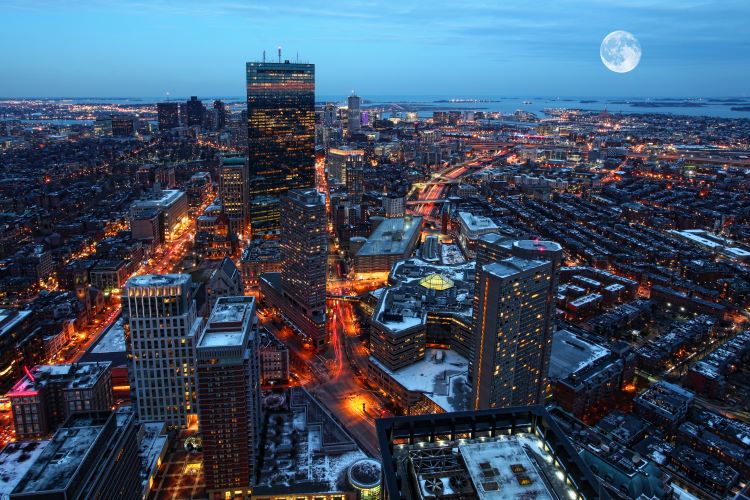 Apartment hunters are under enough stress already
Moving isn't easy. You certainly don't need to worry about becoming the victim of an apartment rental scam. The good news is that you can protect yourself. When you're armed with the proper information it becomes significantly harder to be scammed. Be sure to protect yourself and your money by looking out for the red flags as mentioned above. However, the very best way to avoid a rental scam is by working with a reputable real estate platform such as Boston Pads. We specialize in helping both tenants and landlords.
Our team of dedicated real estate professionals' work hard to provide all our clients with the best services possible. If you're searching for a new apartment, you can be rest assured you won't suffer from a rental scam. We have plenty of apartments in Boston. Boston Pads also provides a great deal of services for property owners and landlords.
You'll have faster leasing and better tenants. We're proud to provide you with a successful and stress-free real estate experience from start to finish. Please contact Boston Pads today for more information. We look forward to working with you.
Tags: