Top 5 Myths About Renting Apartments in Boston
Renting apartments in Boston is no easy feat- but it's time to separate fact from fiction. Keep reading to find out what we think are the top 5 myths about renting apartments in Boston.
MYTH # 1. You always have to pay a broker's fee
If you have ever looked to rent an apartment in Boston, the overwhelming majority of landlords request the tenant to pay a broker's fee to cover the commission of the real estate agent. This common practice of having tenants pay the broker's commission has been the dominant way of business for the past three decades or longer. While apartment rental fees vary policy to policy based on the broker's discretion of each specific office, the majority of real estate community in the Greater Boston Area charge one month's rent as a commission. This apartment finder fee usually creates a financial equation where a tenant has come up with up about four months' worth of rent. Due to incredibly low real time vacancy rates, apartments in Boston rent far in advance of a current tenant moving out. Therefore, you will often see payment plans, developed over a 30-90 day period to help gather the first month, last month, security deposit and fee. This overall formula was the generally accepted business practice of thousands of real estate agents as well as landlords until our recent pandemic spun nearly everything 180 degrees.
Landlords, consumers and agents adapt to the free market conditions of real estate. Rigid practices always give way to flexible solutions in any form of open economy. Rental prices have dropped and incentives for move-ins have skyrocketed. Working with a knowledgeable real estate company that specializes in renting apartments in Boston can be very valuable to tenants and landlords alike in structuring deals so that all parties benefit. An agent will help tenants find rental units that meet their criteria; optimize the viewing schedule; and, streamline the application process – basically making the whole process easier.
Understanding the prevalence of broker's fees
Broker's fees are common in some parts of the country, but what makes it so prevalent in Boston during normal business cycles? What does the apartment rental real estate market look like today? And what can you do as a tenant to avoid or minimize 4 months of rent for up front costs?
First of all, the main reason why broker's fees are so common in Boston is the market itself. Boston is one of the most competitive rental markets in the country, and landlords know that. Prior to the pandemic it was a miracle if you saw more than 5 percent of landlords paying the broker's commission. Today bostonpads.com is tracking landlord participation in paying the brokers fee at over 71% which is by far the highest we have ever seen it in recorded history. This is a renters market plain and simple. While we can't speculate on how long it will last, we can tell you that the data doesn't lie and now is the time to strike a great deal in you are a tenant.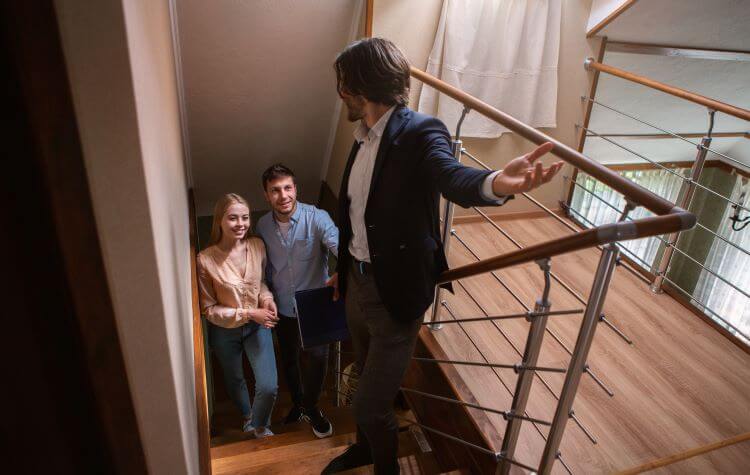 So what can you do as a tenant in order to work with a broker, yet avoid paying for a broker's fee?
The first option is to talk with an agent and mention you are only interested in viewing and renting apartments in Boston where the landlord is paying the rental fee. However, you could say to the agent, please let you know if you see an apartment that has had a major price reduction but still requiring the fee paid by tenant.
Look for brand new rental buildings or communities, which may run leasing promotions in which they don't ask for the 4 months upfront that many other landlords do.
Some established landlords also offer to pay some portion of the fee, so try to work with the agent to come up with an overall financial deal. Perhaps you pay 50% of the fee but the landlord throws in a free parking space? There are many ways to structure a deal.
Another option you may have is to make an attractive offer to the potential landlord, in which you agree to certain terms as long as the landlord pays the broker's fee (or at least part of it). Having a great credit score and references is definitely advisable before you try this option.
Yet another possibility is to look for rental units off-season (past the regular September start cycle), as you may be able to find that landlords are more willing to make a deal.
MYTH # 2. You can't find a great place for a different move in date than September 1
Most landlords and rental communities in the Greater Boston prefer to start their leasing contracts on September 1 in order to have them coincide with the academic start of most colleges and Universities in the Fall. In turn, this creates a great deal of demand for that date. It also creates a rush from potential tenants to look for and secure a place 9/1. In fact, the overwhelming majority of the apartment inventory in the area will be rented for September 1, before September 1, every year. We are already seeing lots of properties renting for 9/1/21. How could this be happening during a pandemic with such a high vacancy rate? The reason is simple. Great locations, with super convenience and reflecting clients tastes will always be in demand. Many of the apartments that ended up vacant during this cycle were units that needed some TLC anyways (in addition to being overpriced) so a bunch of these units are now being cleaned up at a rapid pace.
However, these units are simply too far away from the mathematical occupancy equation to get back on the 9/1 cycle so there will be a lot of shorter and more flexible leases being drawn up. It is probably going to take a couple of full apartment leasing cycles to work through the disruption. Now is the time for a tenant to craft a deal on a vacant apartment. However looking out to the 9/1 cycle at this point is simply a bridge too far to predict. We are going to have to monitor that situation month by month. There are some great landlords in Boston that are trying to help with the 6/1/21 and 9/1/21 cycle by offering to pay the fee. You simply just have to look and keep working with a great agent that can pound the phones and find you a great deal.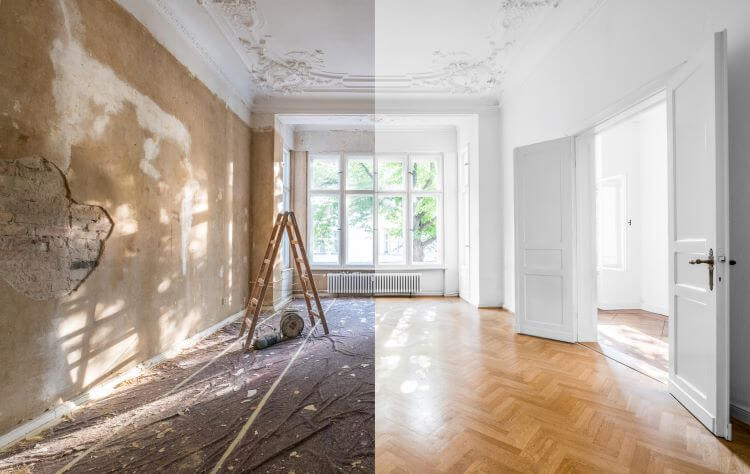 Great deals ARE available
Right now you are looking at a marketplace with over 5,000 vacant units and that doesn't include any of the luxury buildings. You will find a great deal if you want to move in right now. There are a number of units that are just finishing up their cleaning, painting and other small touch ups that are really starting to look good. At the same time prices have continued to slide and the move in costs have dropped. Landlords and property managers are nearly 3 months into their vacancies so they are making all kinds of improvements. Sometimes it's simply not the landlords fault their property didn't get rented for September. Maybe the unit was not ready for occupancy at the time; or they couldn't find a suitable tenant; or a tenant fell through and could not come up with the deposits, or a tenant said they were going to renew their lease but at the last minute did not. Whatever the reason, if it's still available after September, it nearly always means a deal for the tenant.
Just as there is less available inventory of units in the off-market cycle, there are also fewer tenants looking. This decrease in demand translates into better deals, because landlords would rather rent at a lower rate than have their units sitting for the rest of the year without an occupant. So don't let the timing discourage you, and work with a real estate agent to help you sort through the available units in the market. A good agent will give you the inside track as to which landlords may be more likely to negotiate an incredible off-season deal. While this corona virus took us from the best economy to the worst economy, it has also taken us from the lowest inventory to the highest inventory – so it's deal making time. Just remember, a great apartment will not last, so if it looks great and the price is right – jump!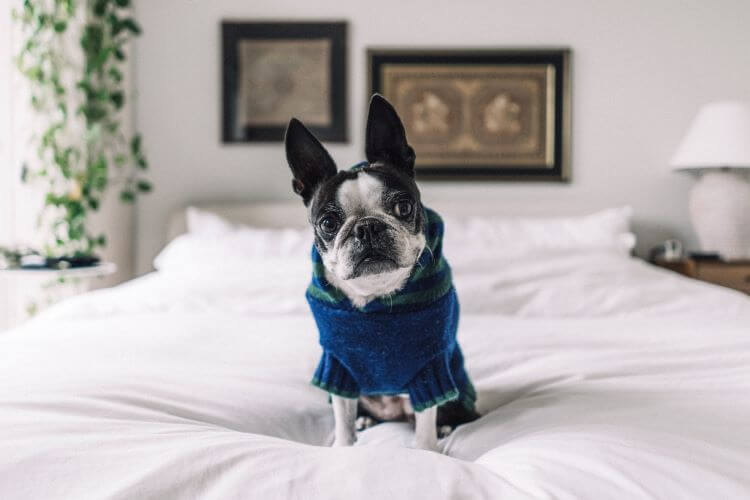 MYTH # 3. If you have pets it's impossible to find an apartment in Boston
While having pets used to be a very difficult hurdle to overcome as a tenant, the prospects of having a pet as a renter have gotten better recently. In fact, most new construction rental buildings and communities now include a series of amenities for pets and their owners. From indoor and outdoor trails, to pet washing stations and spas, and even pet-friendly lounging areas, a large number of properties coming to the market are designed to welcome pets into their common areas. Because of the changing market conditions in relation to pet ownerships, more and more landlords are becoming more accepting of the idea of their tenants having pets. If you own a pet and this is a deal breaker, let your broker know. We are currently seeing lots of "mom and pop" landlords that for years, were unwilling to take dogs and cats, and now they are 100 percent onboard with pets.
MYTH # 4. There's no room for negotiation
While most landlords have a very specific price point in mind in order to cover their costs and expenses, in many cases landlords may consider an offer below their listed asking price. A broker who is knowledgeable of the market and has a relationship with the landlords can help you get a clearer picture of how negotiable that landlord may be for a particular unit. Factors such as the time of the year, how long the apartment has been on the market, the quality of the applicant (credit score, history, references), can all play a positive role in helping a tenant negotiate a good deal. Sometimes your agent may look for properties listed slightly above your budget in some areas because that broker may have an existing relationship with that landlord, or knows they can be flexible when it comes to pricing. You can also get some free move in days on now apartments. Perhaps your lease starts the last week in November but your actual payment date doesn't begin until 12/1 or 1/1. All options are on the table with some landlords.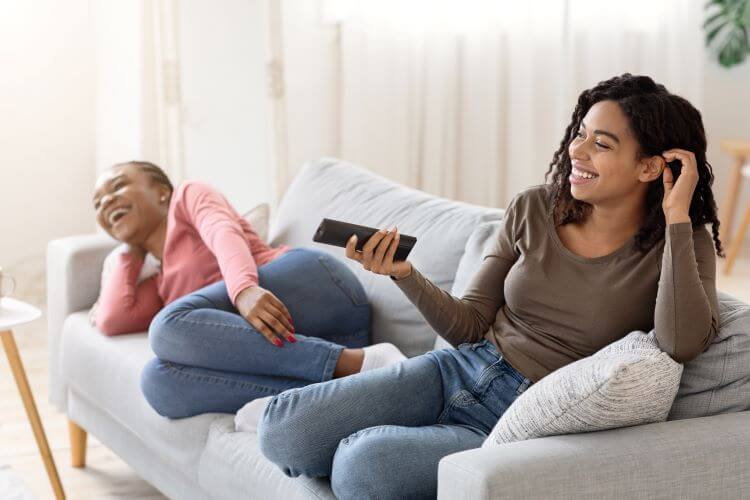 MYTH # 5. You need to have multiple roommates to save money on rent
While there is no question that having more roommates offsets costs, we are seeing more affordable smaller bedroom count apartments becoming more available to more renters. Perhaps you thought the only way you could live on a budget in Boston was to have 3-5 roommates – that is simply not true anymore. We are seeing clients looking to move out of 4 bedroom or larger apartments and drop down to three bedroom or two bedroom places because of price drops. Maybe, you didn't really want to live with that many people but cost was your biggest driver. We have seen studio apartments become available for under $1,200! Now things have changed.
Work with trusted companies when renting apartments in Boston
While there can be no question that those renting apartments in Boston are going to always face challenges no matter what the market is currently doing, it's a situation that is far less financially stressful than it has ever been. Hunting for an apartment in Boston requires a plan. Be prepared to grab a great place. Go see lots of inventory either through the virtual process on reputable local portals or work with agents that are following best COVID showing practices. You want to work with people using great real time data that specialize in apartment leases. Don't let big national portals or brands confuse you with your mission of getting a great place. Ask their policies on leaving up apartments on their website that have been rented. Ask them why they allow outdated data to be out on the net. Perhaps it was a simple mistake, but if you see a pattern, move to the most trusted companies that have a keen focus on renting apartments in Boston and a history of renting the most places. Always ask how many landlords they work with in a given area. Most importantly, trust your instincts.
Tags: