Where Can I Find Cheap 1 Bedroom Apartments in Boston?
Though you probably want affordable apartments — not cheap ones — finding a Boston apartment that fits your budget is always a challenge. Here's our favorite tips to finding cheap 1 bedroom apartments in Boston.
Consistently ranked one of the top places to live in the U.S. (and #3 in the Northeast) as well as one of the 10 Safest Places to Live in America by US News, it's little wonder that Boston is a popular place to reside. Unfortunately, that also contributes to making it a comparatively expensive area to find great apartments on a tight budget.
While there's no "one neat trick" or "life hack" to get a Boston apartment at Toledo rates, there absolutely are some steps to ensure that you're getting the best deal. So if you're looking for unsubstantiated promises and too-good-to-be-true, misleading listings, keep looking. However, that being said, this is the highest vacancy rate the Greater Boston Area has experienced in many years so now is the time to pounce on a great deal.
If you're looking for the legitimate best ways to find cheap 1 bedroom apartments in Boston — or any kind of Boston apartment on a budget — here's some of our favorite tips.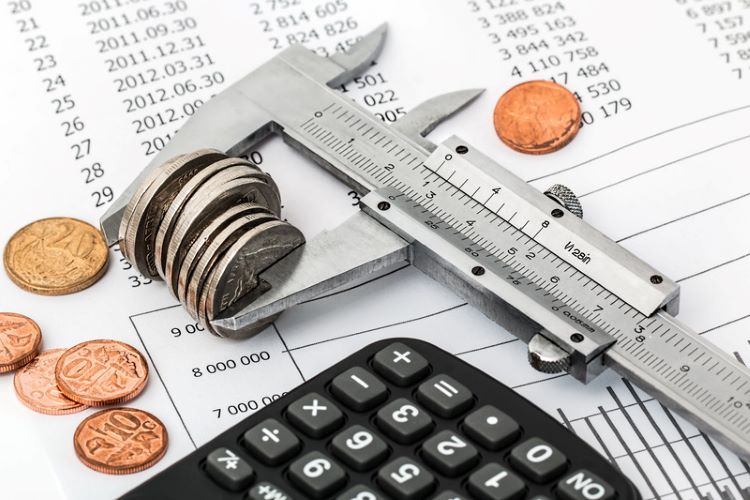 First, Figure Out Your Budget
No matter your income, everybody loves to get a deal. We're always looking for ways to spend as little as possible while still getting what we want… but it still helps to establish a baseline. Keep the One-Third Rule in mind: specifically, the prevailing wisdom suggests spending no more than 1/3 of your monthly income on housing expenses. If you want a more detailed look, find a good online rent calculator, and take stock of where you stand.
Sure, making a budget isn't the most glamorous step in the world, but everything is relative… especially in matters of finance. It costs more to live in Boston, but residents make more as well, so the numbers might not be as intimidating as they first seem. Either way, this should give you a good idea of where to start.
Be Honest About What You Need, and What You Want
If you're trying to find a Boston Apartment for 9/1 (and you're not looking in January) plenty of properties will already be off the market. That's just the way it works. Now this year is unlike any other year, because we have some amazing deals that are popping up as landlords reduce pricing. While you're not going to find a Boston high rise penthouse apartment with concierge service for $500 a month, if you stay vigilant and are ready to pounce you might score the best apartment you never thought you could get. Those apartments exist — and they're incredible — but if you're looking for cheap 1 bedroom apartments in Boston, you are going to have to be ready for fierce competition.
It's important to note: preparation is key. To paraphrase the old engineering maxim, you can get something good, something fast, and something affordable: but if you want all three, you're going to wind up compromising somewhere. So be realistic about what you can get with time and budgetary constraints. You might be able to find in-unit laundry, easy access to the T, or pet-friendly amenities within your budget… but it's less likely you'll find all of them in the same property. However, if you are willing to negotiate and keep putting in offers and be persistent, you might be shocked at what some people are scoring for apartment deals.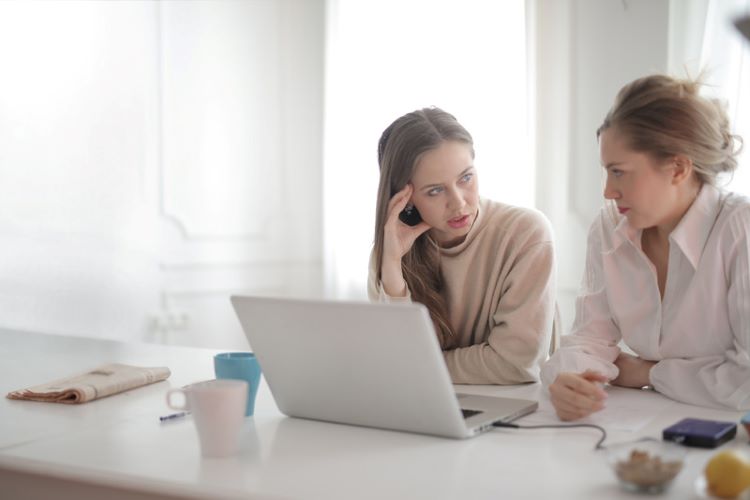 Make A List of Necessities
Make a list of everything you're looking for in an apartment, and divide the items into needs, wants, and nice-to-haves. If you're serious about finding cheap 1 bedroom apartments in Boston, you may need to be flexible on the latter two to hit your target price. You will also want to keep up with your real estate contacts. Often times landlords reduce their prices in an instant and if you keep calling your agent they often follow up with landlords or figure out when a landlord might reduce the price in the future. If you want a great deal you have to work on it.
Remember, in the real time world of data, when a price drops the world often knows about it very quickly – so check in with agents frequently. Don't be afraid to ask them to put in offers $25-$100 lower than the website price. If you know you are a great tenant, with super landlord references, with excellent credit and a stable job, it never hurts to point those things out to real estate agents and they can often convey that to landlords. If you keep your current apartment clean – don't be afraid to send pictures to your agent about how you live and the standards you keep in your current place.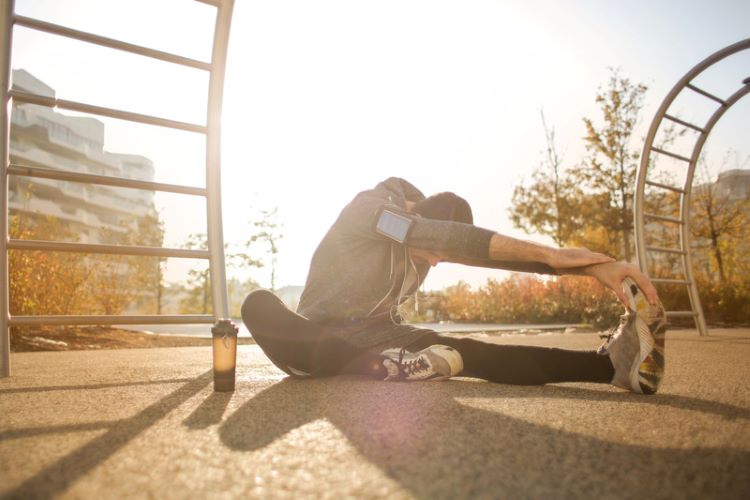 Be Flexible on Neighborhoods
Can you find cheap 1 bedroom apartments in Boston? Absolutely.
Spoiler: they're not going to be in the Seaport District.
Boston is a city defined by its neighborhoods, and each has its own unique and interesting flavor. "Which are the best neighborhoods in Boston" is a hotly debated question, and if you ask most Bostonians, they'll probably tell you it's theirs. This is a situation where you're going to want to do some research, and find the neighborhood that's right for you.
Note that I didn't say "perfect" — in addition to there being no such thing, if you're trying to save money, there are some neighborhoods that aren't going to give you much to work with. The bottom line is that every neighborhood in and around Boston has great qualities and unique charm – so figuring out a game plan on scooping that great apartment means diligence. Luck favors the prepared in real estate hunting. Those that are willing to run fast to see an apartment that just comes to market or has a price reduction can be your big break.
Where to Look for Cheap 1 Bedroom Apartments in Boston
What it costs to live in Boston varies greatly by neighborhood, so it helps to have accurate, real-time data on the actual costs. Sure, you could dig through old forum threads, take a risk on Craigslist, or try to calculate it yourself via of a sampling of available properties… or you could just head over to BostonPads.com, and search by neighborhood. In real time apartment data we trust. Don't leave it to tea leaves in a cup or meditation. Study the data and make calculated moves. We have noticed some apartments getting rented almost instantly if they are priced just outside the average pack. Many times a property owner just wants to wrap it up and move on with other things in life.
Choose a neighborhood from the drop-down menu — say Allston, for example — and scroll down the page. You'll see real-time data on what apartments are actually going for, based on the largest real estate database in Boston. This provides a quick and easy way to see the average cost of living across different Boston neighborhoods, making it easy to figure out exactly where your next home should be.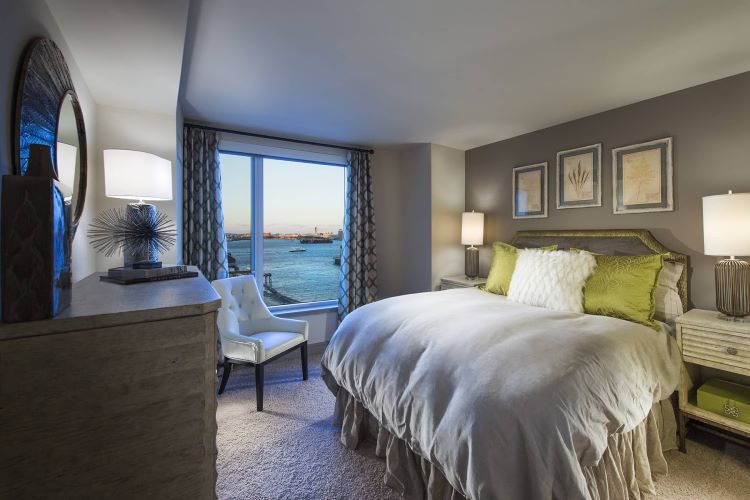 Consider Renting a Room
What if I told you that you could find a Boston apartment for cheap… real cheap? $600-$800 a month cheap? And that you could find them in time for a 9/1 move-in date?
It's not only possible, it's downright easy… just look at rooms for rent in Boston.
Are there some trade-offs? Absolutely: but that's the game you're playing. By renting a room instead of an entire apartment, you get all the cost-saving advantages of roommates, without needing to find them, or the social obligations inherent to that kind of arrangement. Frankly, if you're looking at cheap 1 bedroom apartments in Boston, space probably isn't at the top of your list: so the trade-offs can be minimal.
When Renting a Room is Worth it
If you don't spend much time at home, don't need a ton of space, or otherwise can get by with just one room to yourself, finding an affordable home in Boston is surprisingly simple. For students coming straight out of the dorms (or those who would rather skip them altogether), renting a room typically offers a big upgrade in space, and a big discount to boot. But they're also great for professionals, artists, writers… really everyone who's looking for an affordable way to live in the Hub. Many tenants tell us they just want to be frugal and save money so they can buy a place of their own and do the renovation work to their tastes. Whatever your angle or concept, we agree. We are delighted to display the most inventory of great affordable apartments and rooms throughout the Greater Boston Area.
If you're coming into Boston for a fixed duration, just need a place fast, or otherwise are looking to live in big-city Boston on a midwest-town budget, room renting deserves a serious look. Perhaps you will make great friends through new roommates and increase the quality and richness of your life by having an optimistic spirit. Maybe you will meet like minded people that all want to save on rent altogether by renting a bigger bedroom apartment? Some people take up a shorter term flexible lease in a room for rent situation while they look for their dream one-bedroom. Sometimes they figure out that having roommates and cutting costs ended up being a better decision that saved them thousands of dollars per year. Life is all about preferences and strategies. Stick to your plan but be flexible in your approach.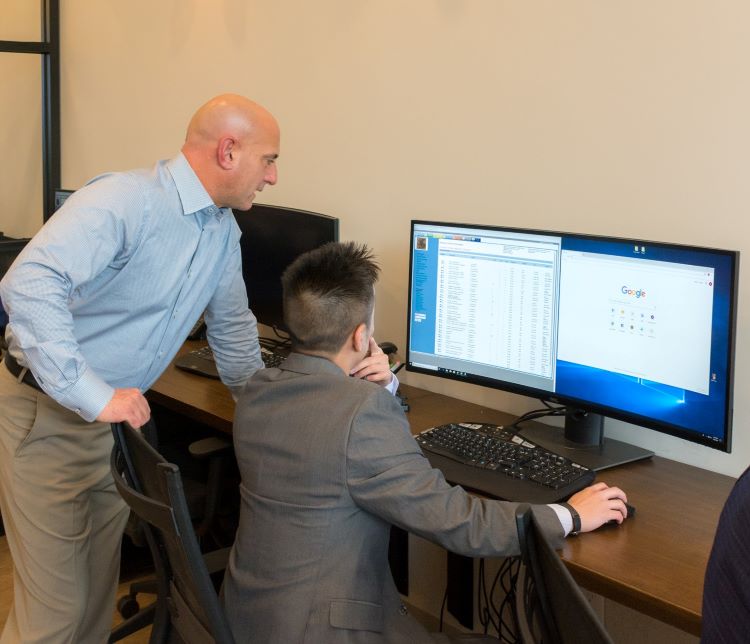 Work With a Professional
Finding affordable real estate is tricky in any circumstance, but finding cheap 1 bedroom apartments in Boston is playing often playing card when the deck is stacked against you. As one of the most competitive real estate markets in America, it's easy to get overwhelmed trying to do everything yourself. So if you're having trouble finding cheap apartments in Boston — or you just want an expert opinion — working with an apartment search service can make this process quick, easy, and simple. Bostonpads.com has developed an instant email notification system when a new apartment comes available in your desired budget and area. If you move fast and be proactive, you could get there first and make technology work for you.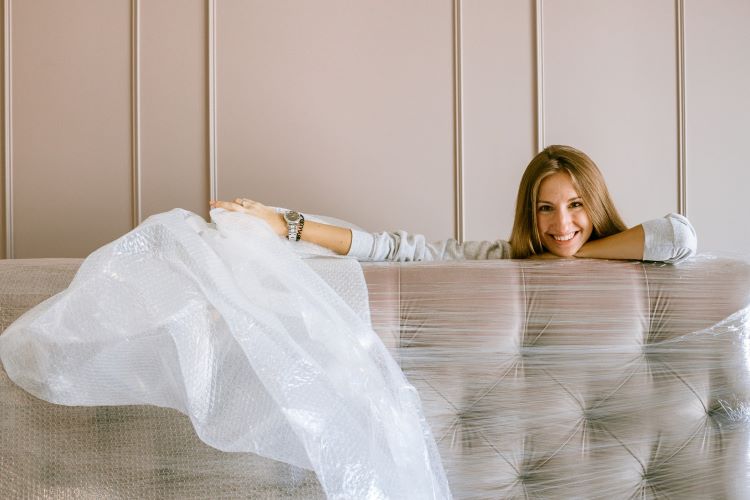 "Affordable" Doesn't Have to Mean "Cheap"
It's no secret that, on average, Boston is one of the more expensive places to live in America. But that doesn't mean that you can't find affordable housing, nor does it mean you have to settle for living in a… let's say "not great" place.
While a larger budget will always get you more and better housing, there are some absolutely jaw-dropping deals in Boston… if you know where to look.
So if you're having trouble finding cheap apartments in Boston, don't despair… professional help in finding cheap 1-bedroom apartments in Boston is always just a click away. It's important to note that an affordable apartment can always be made to look even better if you focus some of your monies on better furniture and surroundings. Great decorations can often make all the difference in the world. Keeping your place clean always makes a place look better no matter the price. So don't feel like you have to spend more to get more, you can always pay less in rent and buy better stuff so that you have a great place that met your needs on your terms!
Tags: