Getting Ready To Sell? 10 Ways To Boost Your Home's Curb Appeal
It certainly is a great time for selling your home in and around Greater Boston. This is due to the fact that the current housing stock is incredibly low, and there is a great deal of buyers out there who are looking for single family, condos and multi-family homes for sale. The combination of having very few single-family homes and 2-family homes for sale makes it a seller's market. As you may be aware, a seller's market is what you want when selling your home in Boston. In essence it means that you have a significantly higher chance of selling your home for the terms that you most desire including the closing time frame and of course the sales price.
That includes the selling price. The bottom line is that in a seller's market, you can sell your home for significantly more money. This is a tremendous advantage for homeowners who are planning to downscale.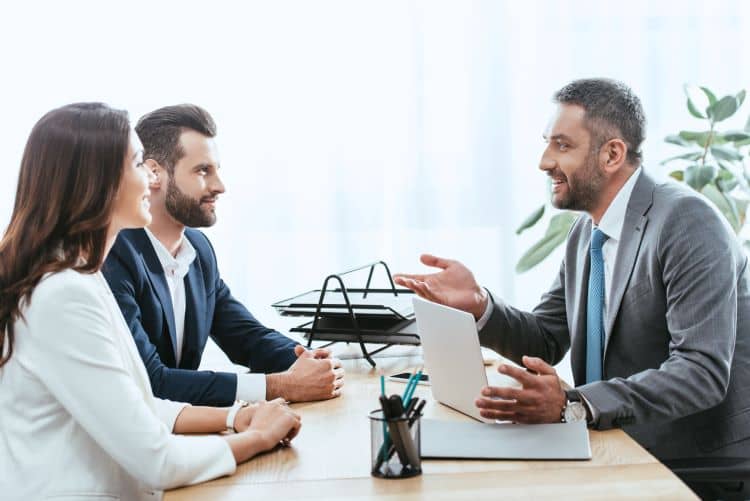 Further Your Investment
In essence, if you sell your home and purchase a smaller home you end up coming out ahead from a financial standpoint. If you are selling your home in Boston or surrounding areas and are moving to a less expensive area, you end up coming out ahead from a financial standpoint. If you are selling your home and move into an apartment, then you end up coming out ahead in a significant manner from a financial standpoint.
Property owners/real estate investors who have 2-family homes for sale and or multi-family homes on the market now have an excellent opportunity to make a great deal of profit by cashing out on their investments. With all of that being said, it is important to ensure that you will make the absolute maximum amount of money when selling in Boston and the surrounding areas in the current market. The good news is that there are a few simple things you can do in order to increase the odds that you will sell your home for the highest price. Keep in mind that curb appeal goes a long way. If you are getting ready to sell, here are 10 ways to boost your home's curb appeal.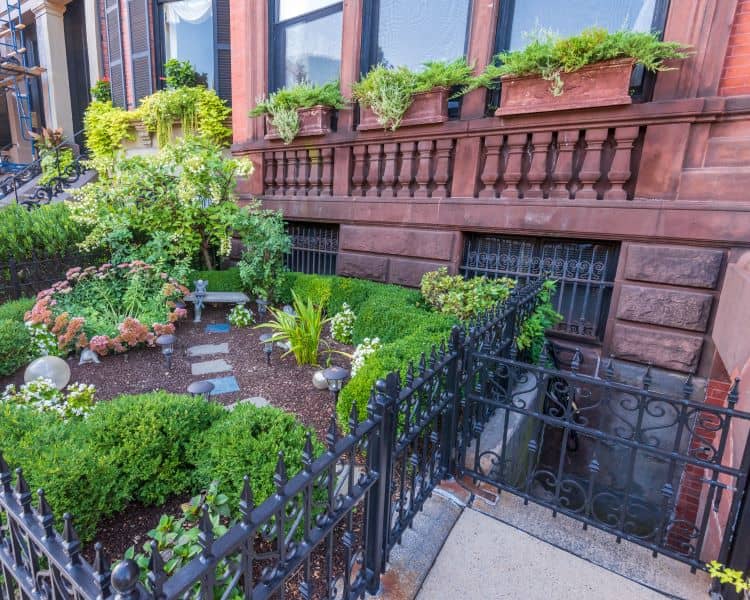 Landscaping
Do you know that the landscaping is the very first feature that home buyers see when they pull up to your property? In fact, when people think of curb appeal, landscaping is at the top of the list. (Which is why it's also at the top of our list.) That means the landscaping at your property needs to make a great first impression. The good news is that you don't need to do a lot of complicated things in order to make your landscaping look attractive to buyers. In most cases, you simply need to tidy things up a bit. For example, make sure the lawn is cut and the edges are trimmed on a constant and consistent basis. Cut back tree branches that make your trees look messy and prune the shrubs. Pull any weeds that appear around the yard. You should also plant some colorful flowers (if season appropriate), it will go a long way in making your landscaping look more eye catching.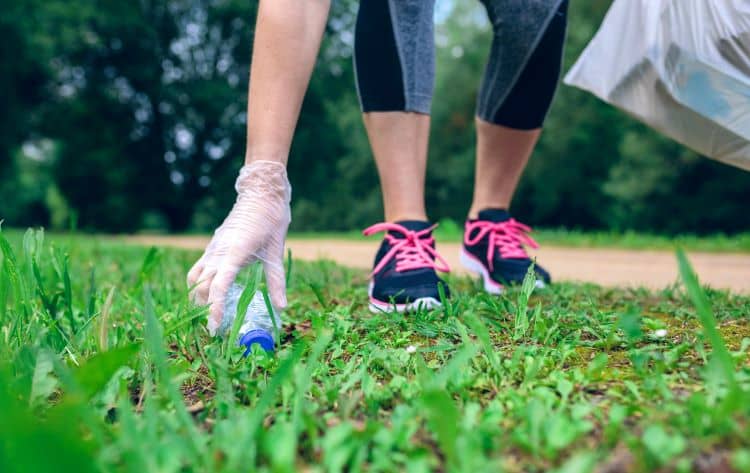 Remove Any Outdoor Clutter
Whether you have a single-family home for sale, 2 family homes for sale, or a multi-family home for sale, it becomes far more difficult to sell for top dollar if the exterior of the property is filled with clutter. Once again it all comes down to curb appeal and first impressions. That means you need to make sure that any outdoor clutter is removed from the property before you list it for sale. If there is a significant amount of clutter that can be thrown out, it's always a good idea to rent a dumpster for a few days so you can easily throw all of that junk out. If you have tenants and the clutter is there's simply inform them to remove the clutter by a certain date or you will have it removed. This also goes for the inside, but that is for another article…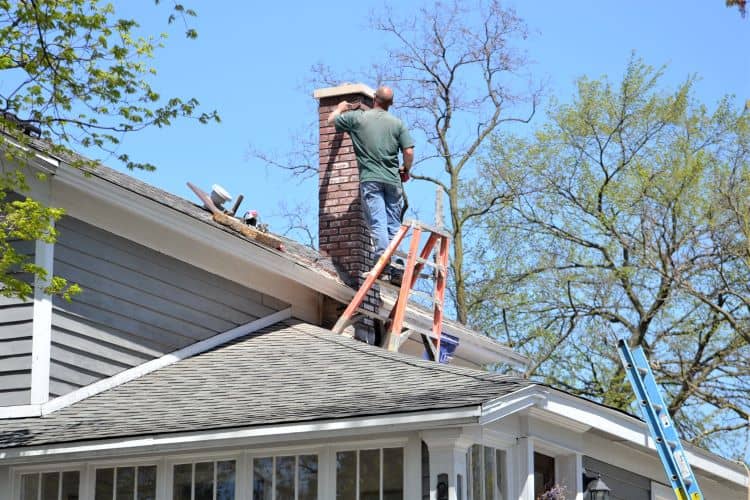 Re-paint The Exterior
Now that the outdoor clutter is gone, and the landscaping is looking good, it's time to talk about the house itself. If the exterior paint is peeling, chipped or faded it can absolutely ruin the curb appeal of the property. The good news is that a fresh coat of exterior paint goes a long way in improving the curb appeal when you sell your home. In fact, a fresh coat of exterior paint will go a long way in boosting your property's overall value. Painting also happens to be one of the easiest home improvement tasks. However, if you are afraid of heights, or simply don't have the time, it's well worth hiring a professional. If you have vinyl or aluminum siding that isn't looking up to par than start by having it power washed. If that doesn't do the trick, you may want to consider having the siding replaced.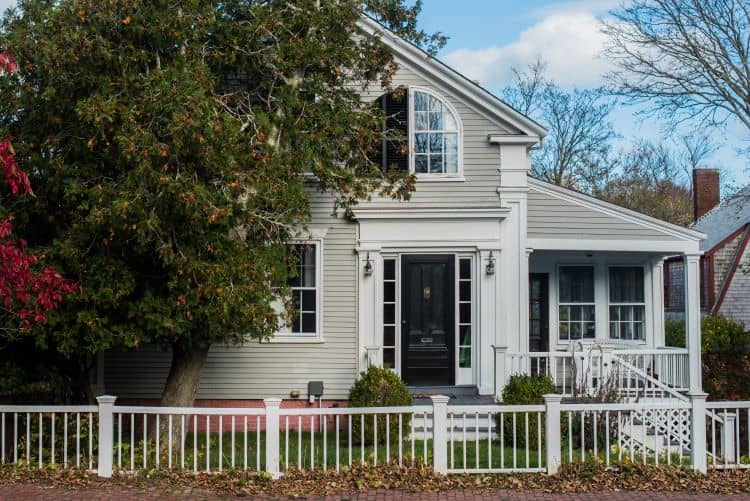 Upgrade Your Fence
Do you have a fence around your property? Perhaps there is a fence that established the property line between your property and the neighbor's property? Either way, it is incredibly important that the fence is in tip top shape. Otherwise, it will negatively affect the curb appeal when you are selling your home in Boston. If you have a rusty old chain link fence it is a good idea to replace it entirely. If you have a nice wood fence that needs to be painted or stained make sure that you paint it or stain it before listing your property for sale. Once it again it all goes back to boosting the curb appeal of your real estate, which in turn will boost the selling price.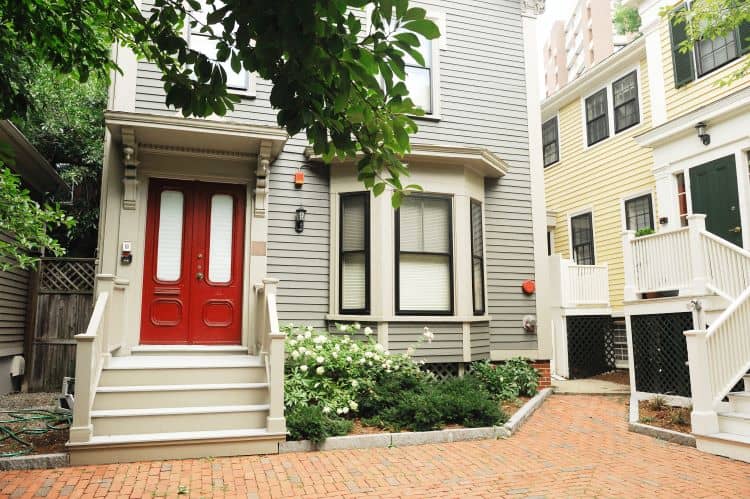 Add A Bit Of Color, Or Something Fun By The Front Door
You may not need to go to extensive lengths in order to create some curb appeal that will help boost the value when selling your home in Boston. In fact, it is often the simplest things that get the most attention from prospective home buyers. For example, you can add a splash of color to the exterior of the property by simply painting the front door in a fun and funky color such as pink, purple, or bright orange to name a few. Even if the potential buyer doesn't like the color it will get their attention. Repainting the front door is also an easy project for the new owners, so it won't be a deal breaker if they don't like the color. You should also add some other attention getting elements into the mix. For example, place an antique umbrella holder or an interesting statue near the front door.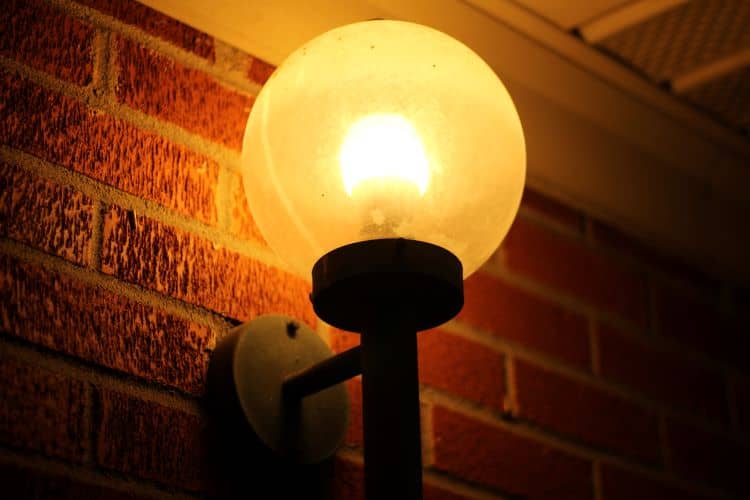 Upgrade Or Add A New Light Fixture By The Front Door Or Driveway
Home buyers typically love exterior lighting features because they not only look great, but exterior light fixtures also offer an element of protection. For example, if the exterior lights are on it certainly goes a long way in deterring burglars from breaking to your property. Exterior lighting fixtures come in a vast variety of shapes, sizes, and colors, so you will have plenty of options to choose from. Your best bet is to keep it neutral because you want to ensure that your potential buyers will like it. Unlike re-painting the front door, chances are high that the new owner will not want to change the exterior lighting fixture. Keep in mind that exterior light fixtures look great when mounted on a granite post.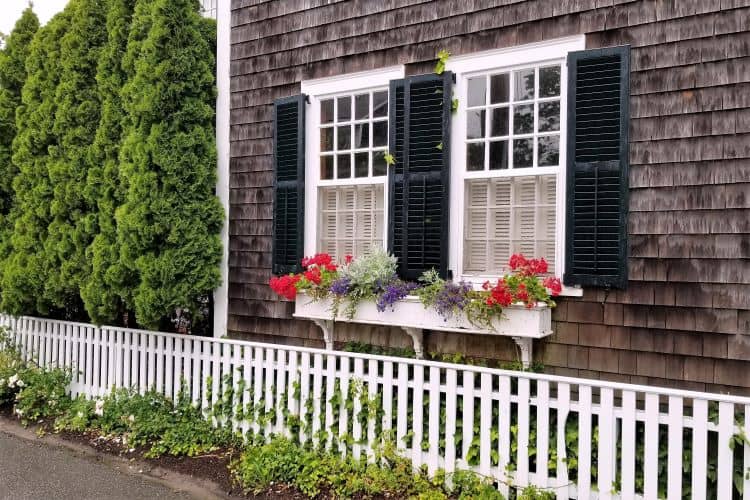 Add Window Boxes With Season Appropriate Flowers
If you are looking for an easy, fun, and affordable exterior project that will go a long way in increasing curb appeal when selling your home, simply add some window flower boxes into the mix. Although you may be thinking that this suggestion should fall under the landscaping section of this article, it's actually a separate thing. This is due to the fact that landscaping features are located on the ground. Window boxes should be hung outside of the windows, which make them an exterior feature that is different than landscaping. In essence, window boxes serve a similar purpose as shutters, but are even more eye catching. Just make sure to water the flowers in order to keep them looking fresh and healthy. You should also change the flower every once in a while, to make sure that they fit in with the appropriate season. Speaking of shutters, make sure that they are either new or freshly painted.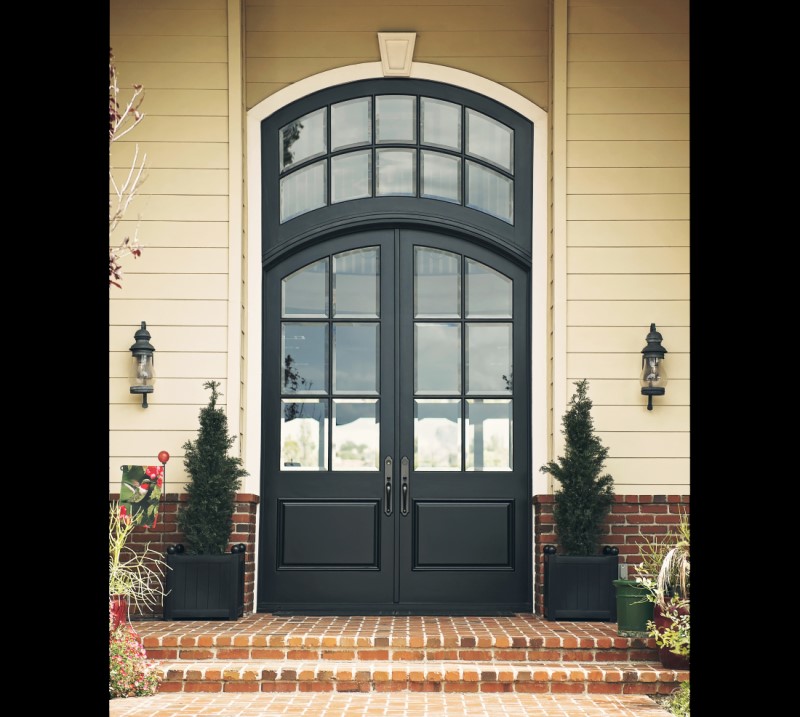 Replace The Exterior Hardware With Something Modern And New
Keep in mind that the little things count when creating a high level of curb appeal. That is certainly good news when you have a single-family home for sale, two family homes for sale, or even multi-family homes for sale. That's why you should take the time and make the effort to replace the exterior hardware with something modern and new. In essence it can change the entire look and feel of your front entryway. For example, you should consider changing the front doorknob, lock, and doorbell to name a few. You can either have each piece of the exterior hardware match or go for a more eclectic look as long as it fits with the overall theme of the exterior of the property that you plan to sell.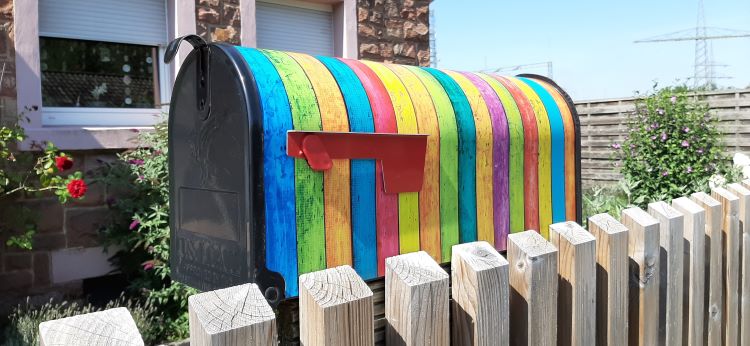 Change The Mailbox For Added Curb Appeal
Did you know that property sellers who think outside of the box take the simple things and use them to create a high level of curb appeal? The mailbox is a perfect example of this. If you take a look up and down your street you will find that most properties have plain old mailboxes that are indistinguishable from one another. However, your mailbox presents you with a perfect opportunity to make your property stand out, which is one of the main aspects of what curb appeal is all about. You can purchase interesting mailboxes online or upgrade your existing mailbox by attaching some interesting things, or you can simply paint it a bright and vibrant color. It's always a smart idea to paint your mailbox with the same fun and funky color that you used to paint the front door.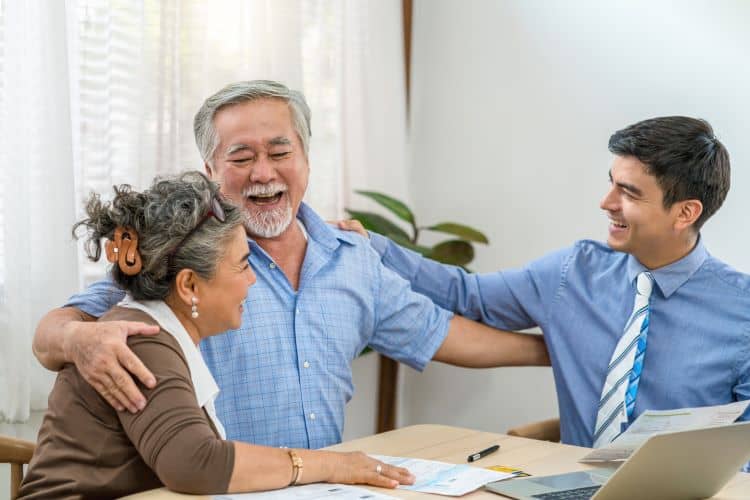 Consult With A Real Estate Professional
Real estate professionals not only know how to create curb appeal that will boost the sales price when you are participating in home selling in Boston and surrounding cities and towns, they also know exactly what buyers are looking for. Do you know how they know these things? It's a little something called experience. That is why it is so important to work with a real estate agent who has the experience and knowledge to sell your property for top dollar. So how do you find such an agent? First and foremost, you should only interview listing agents who work relentlessly in your best interest. You want to seek people that are completely passionate about real estate and give one hundred percent of their focus to their occupation. Look no further than Boston Pads. All of our sales agents found on our website are highly trained, vastly experienced, and deeply committed to providing the best financial outcome for you.
Getting ready to sell in Boston? Give us a call.
In conclusion, it is important to take advantage of the seller's market in Boston before it turns into a buyer's market, which means the market favors the buyer instead of the seller. If you are thinking about selling your residence or investment property or properties, we are here to help you sell for top dollar. We will also help to ensure that the process is as smooth and seamless as possible. If you are looking for additional real estate seller resources, please check out the Selling Boston Real Estate section on our website. The Boston Pads website is full of valuable information that is based on home selling in Boston. For example, you may be interested in learning to choose your improvements wisely, and our CMA tool that will provide you with a good idea of what you will be able to sell your property for. We look forward to working with you.
Tags: