What to Know Before Renting an Off- Campus Apartment In Boston
Moving to an off- campus apartment in Boston and spreading your wings can be quite a big step in your life. It can certainly be a great experience that will help you become even more responsible and take on addition tasks and variables. However, you shouldn't go about moving into an Greater Boston apartment without knowing a few things first. The following information will guide you through the mechanics of the apartment rental process. You will be able to see key elements of how to best approach and acquire that incredible off- campus apartment in Boston you always wanted!
You will learn about the various neighborhoods of Boston, how to find the best apartment based on your needs and budget, and everything there is to know about the lease agreement. All of the information is presented in an easy to read and understand step-by-step format. So, without further ado, here are the things you should know before renting an off-campus apartment in Boston.
Step 1: Learn About Boston's Various Neighborhoods
It's always a smart idea to choose a neighborhood that is located within close proximity to campus. Time is money, and less time commuting can also mean more time studying or doing things that you want. That being stated, the city of Boston offers a variety of economical transportation methods, so you really can't go wrong even if you pick an apartment that is not within quick commute of your campus. Students are finding great places all throughout the city and ride sharing has also brought more affordability to finding apartments longer distances away from campus. Each year we are seeing more and more students spreading out into more neighborhoods that they normally didn't ask for before. We see lot's of requests on lead forms from students seeking apartment rentals on larger sized apartments with a great price and ample parking. Generally speaking, there are several areas where many students consistently demand apartments because location will always be one of the main drivers in finding a place to call home. Here are several examples of higher keyword searches of neighborhoods filled out by various students located throughout the city.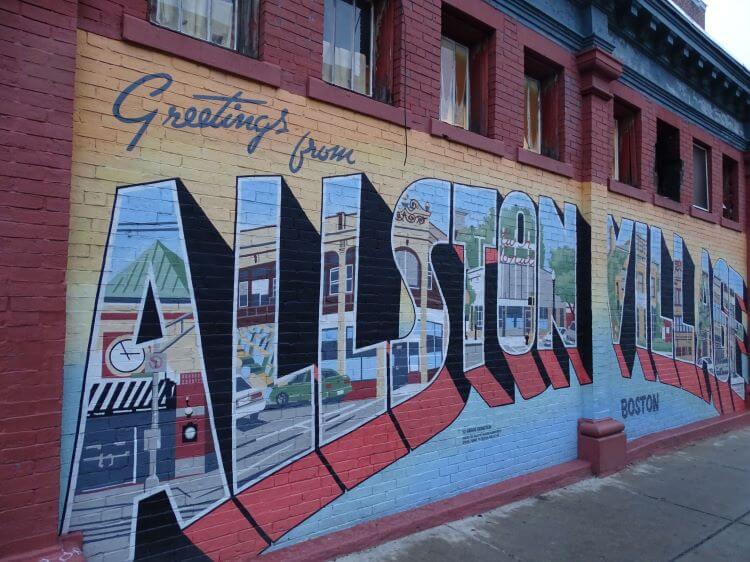 Allston
Allston is a trendy neighborhood, with a variety of popular bars and delicious restaurants to visit. Roughly 25% of residents are college students, and more than half of the working professionals are in management, executive positions, or sales/ service jobs. The neighborhood is accessible via the Green line T, specifically the B line, as well as several bus lines. Music lovers gravitate towards the area- Brighton Music Hall is a popular and relatively small local venue residents enjoy, but basement and "porch" shows are also popular.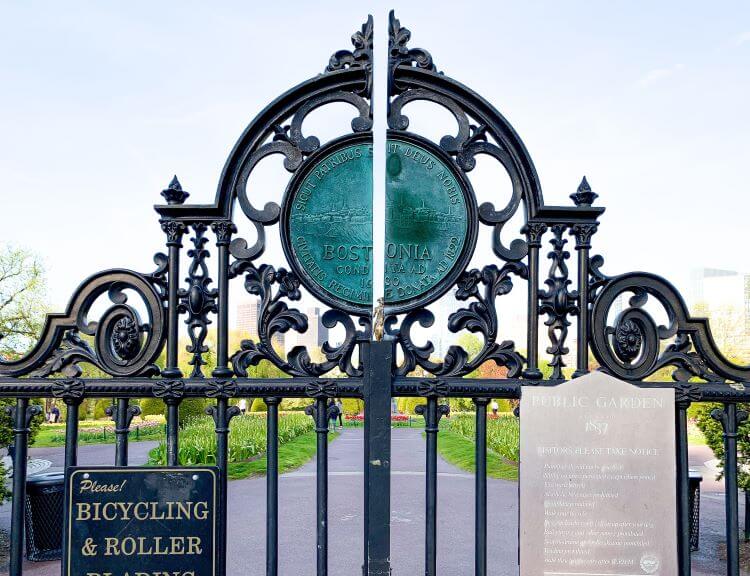 The Back Bay
The Back Bay neighborhood houses the Boston Public Library which a great deal of college students find useful. It is also home to Newbury Street, the Prudential Center, and the Boston Public Garden. Residents of the Back Bay are treated with some of the best shopping, food and coffee shops almost right outside your door. There is plenty of public transportation including the MBTA's light rail Green Line and Orange Line, along with many buses.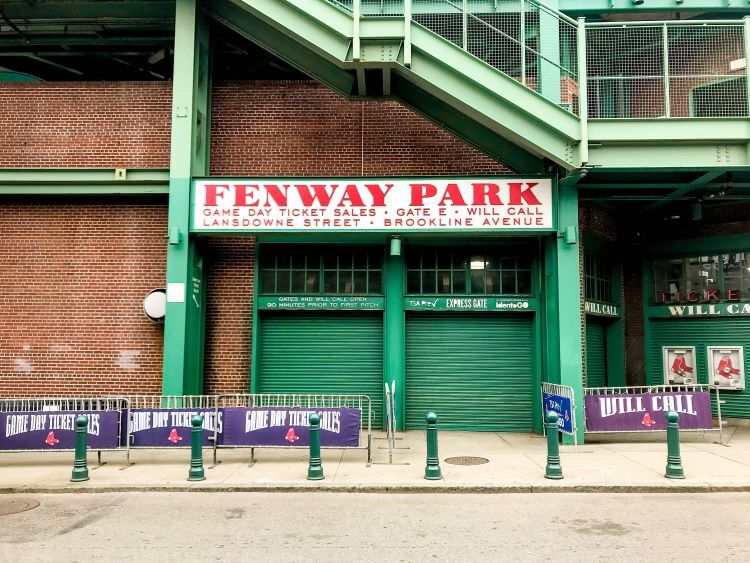 Fenway/Kenmore Square
The Fenway/Kenmore Square neighborhood includes Fenway Park, the Fens Field and Community Gardens, the Isabella Stewart Gardner Museum, and the world-famous Boston Museum of Fine Arts. Residents of Fenway/Kenmore Square are a mix of students, young professionals, families and a wide diversity of people. There is plenty of public transportation including the MBTA's light rail Green Line, Orange Line, Red Line, Silver Line, along with many buses. Many people enjoy the Fenway area because it's such a great hop off spot to easily get to many other areas of the city. If you have a Fenway apartment chances are you never more than 10 minutes away from some of the best things that our great city of Boston has to offer.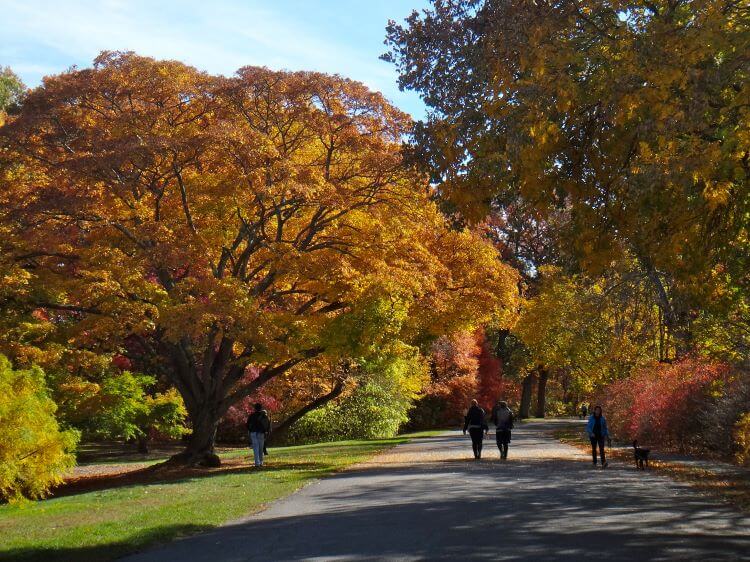 Jamaica Plain
The Jamaica Plain neighborhood is home to Jamaica Pond, the Franklin Park Zoo, and the Arnold Arboretum. Residents of Jamaica Plain enjoy a bike friendly environment. There are a bunch of locally grown businesses in the area and it gives it a special feeling that it's not all giant corporations. Many people involved with Jamaica Plain real estate often cite that people feel they enjoy a strong sense of local community and a warm welcoming for all walks of life. Apartments in Jamaica Plain experience lower turnover than other places in the city, so if you see an great pad that you like, grab it quickly. Public transportation includes the MBTA's light rail Orange Line, and the #39 bus.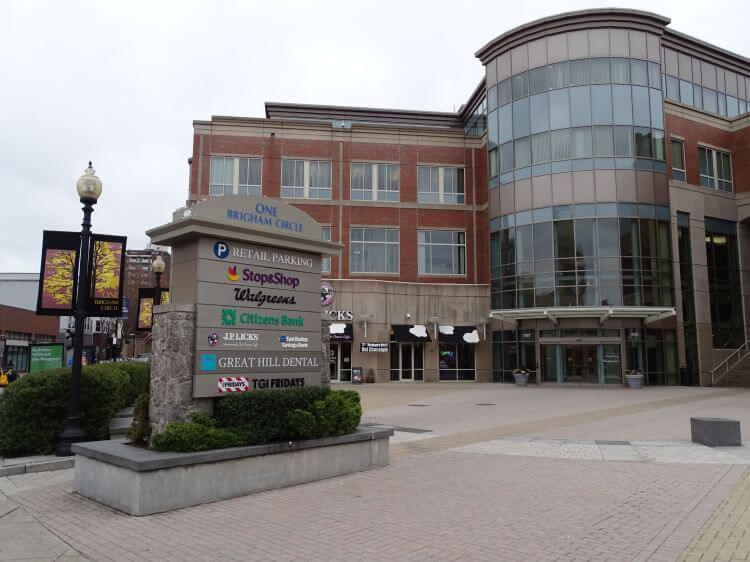 Mission Hill
Mission Hill is home to the Brigham Circle Shopping Center, the Fitzgerald Park and Longwood Medical area, and many local restaurants. Most residents of Mission Hill get some exercise, going up a few steep streets, but the views are often worth it. Some people are lucky enough to get an apartment with a great deck and have outstanding views of the city skyline and more. Public transportation includes the MBTA's light rail Green Line, Orange Line, and the #39 bus.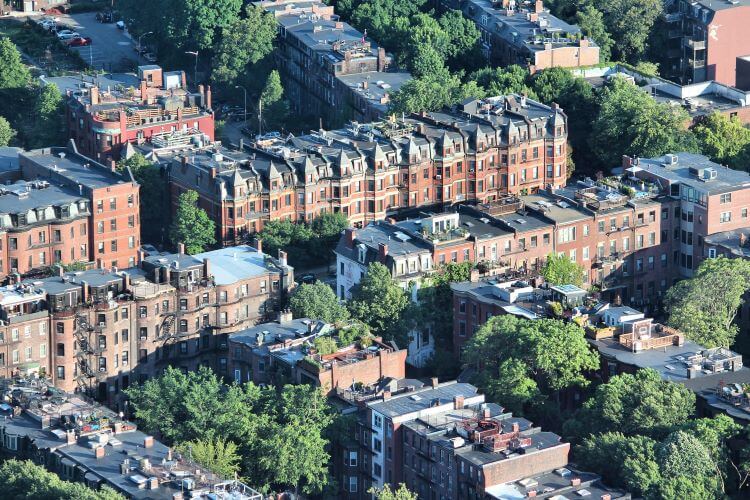 Roxbury
The Roxbury neighborhood is home to the Nubian Square Business District, Roxbury Community College, and numerous small shops and great local stores. Residents of Roxbury have a strong sense of history, culture and pride. It's a fantastic area that has seen lots of recent development with some incredible new apartments and housing being built. It's location is strategic, and gives numerous access points to a various easy commuting options. Public transportation includes the MBTA's light rail Orange Line, Silver Line, and many buses.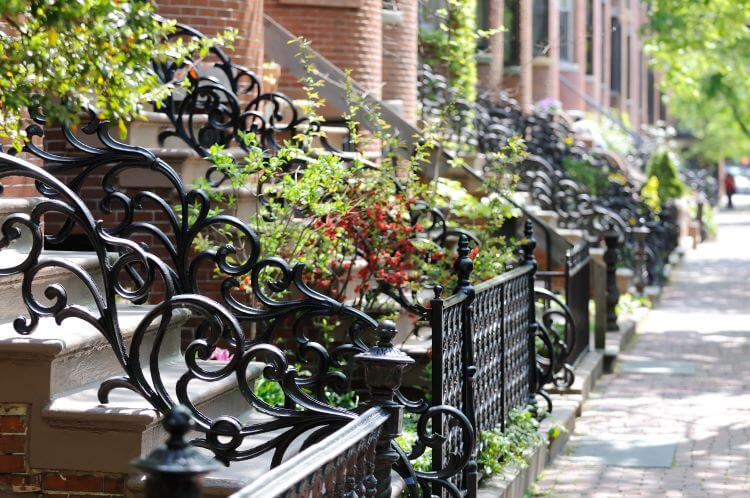 The South End
The South End is home to the Boston Medical Center, Boston Center for the Arts, and many trendy small shops, stores, and fancier restaurants. Residents of the South End are treated to some amazing custom designed condominiums and several newer luxury apartment buildings. There as has been active development in the area for the past five years and it is amazing to see wide variety of luxury housing options. Public transportation includes the #39 and #43 buses.
Step 2: Consider These Factors Before Beginning Your Apartment Search
There is a great deal of factors that you need to think about before you start the search for your new apartment. Otherwise, you will end up wasting your time and efforts touring a bunch of places that do not fit your lifestyle and or your budget. In essence, you can narrow down your search before you start your search by answering the following questions….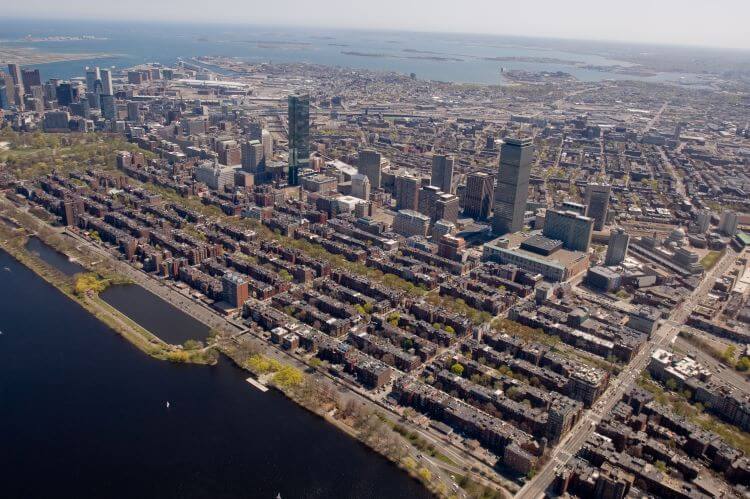 1: What Neighborhoods Do You Want To Live In?
The information above provided you with some basic details about a few of more popular search terms typed into website engines regarding neighborhoods that students often seek. It doesn't take a search engine genius or a google AdWords certification to figure out that many students want to live near their college or university in Boston. However, you should conduct a bit more research on your own through personal observation of the areas that you're considering. You should also work with a professional real estate agent who is an expert in renting apartments in Boston and beyond.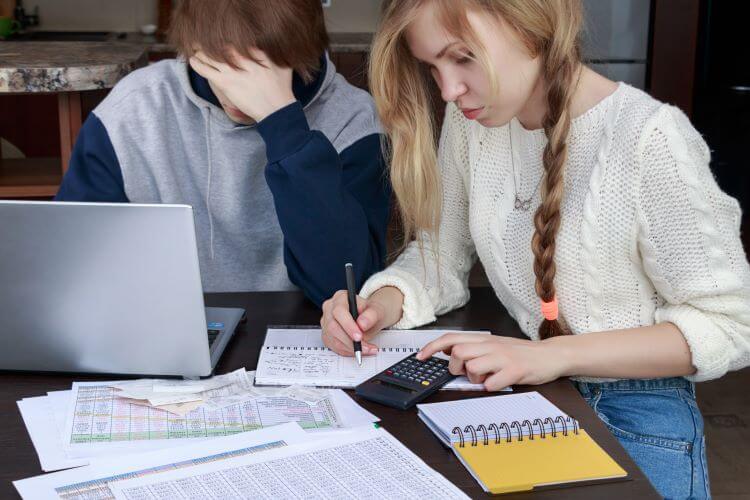 2: What Is Your Monthly Budget for Rent, Utilities, Groceries, and Entertainment?
In order to determine if you can actually afford a particular apartment, it's incredibly important to figure out your monthly budget. That includes rent, groceries, transportation costs, and even entertainment. It also includes utilities such as electric, phone, cable, and Internet. You certainly don't want to stretch your monthly budget the point that you're struggling to pay your bills on time or at all. The bottom line is that you should only be searching for apartments that you can actually afford. It never hurts to reach out to other students that live off campus and ask them their general utility bills they have experienced. Some of the better apartment rental experts in Boston can often help find out the previous bills at the apartment you are considering. You want to be honest with yourself and make sure you don't spread yourself too thin and stress yourself out. There will nearly always be small unexpected bills so it is important that you give yourself a little bit of financial buffer. Even if that means only 50 dollars per month, that can go a long way to having you keep the right attitude so you can focus on your studies without stress.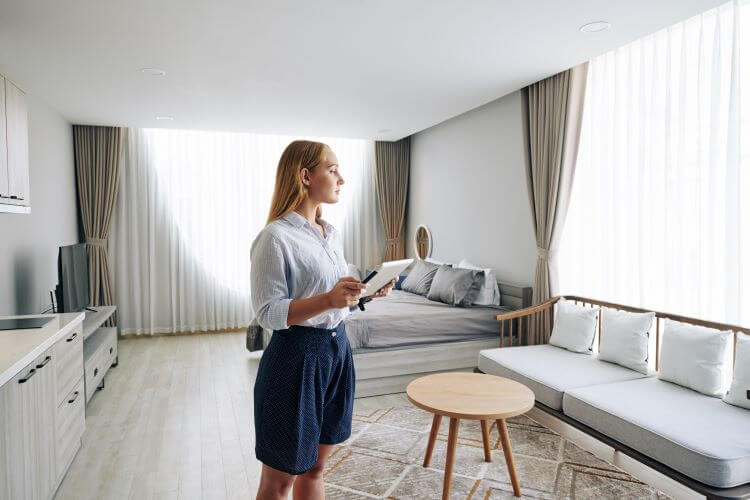 3: What Size Apartment Do You Prefer?
There are a few options regarding the size of your new off- campus apartment in Boston. For example, you can rent a studio apartment, one-bedroom apartment, two-bedroom apartment, three bedroom apartment or even bigger. In essence, it depends on your lifestyle and your budget. If you want to live alone than a studio or one-bedroom apartment will easily do the trick. If you can afford the one bedroom it will give you more room to stretch out since a studio apartment is basically one room with a kitchen and a bathroom. If you prefer to live with roommates or can only afford an apartment if multiple people are splitting the bills, then you should be searching for a two- bedroom apartment, three-bedroom apartment, or even a four-bedroom apartment. The best price breaks on cost savings usually occur in the three bedroom or four bedroom apartment range.
Keep in mind that when you have a four bedroom apartment that also helps with utility costs shared across more people so your portion of the bill usually goes down more than smaller bedroom counts. Shared heating, electricity and internet can often give you that extra fifty to one hundred dollars in your pocket you can put towards food or other pressing needs. Living with roommates also allows you to buy in bulk or more of larger sale items so that can also have positive influence on meal costs and other general cleaning supplies etc. The key is to find great roommates that share your same goal of living affordably in a healthy environment. It's important that you spend some upfront time with your potential new roommates for your off- campus apartment in Boston and make sure you all want the same desired outcomes. You also want to find serious apartment seekers for your off campus hunt. It takes a lot of time and effort to go see multiple larger bedroom apartments because there is a lot of coordination involved for all parties involved. In larger sized apartments there are more tenants to contact and that often takes a real estate agent a lot of leg work to set up. You want to show a real estate agent in Boston that you have a serious group that is ready to pick an apartment. When a real estate agent knows you are serious; they will often try even harder to get you into even more places and that can be quite rewarding for you.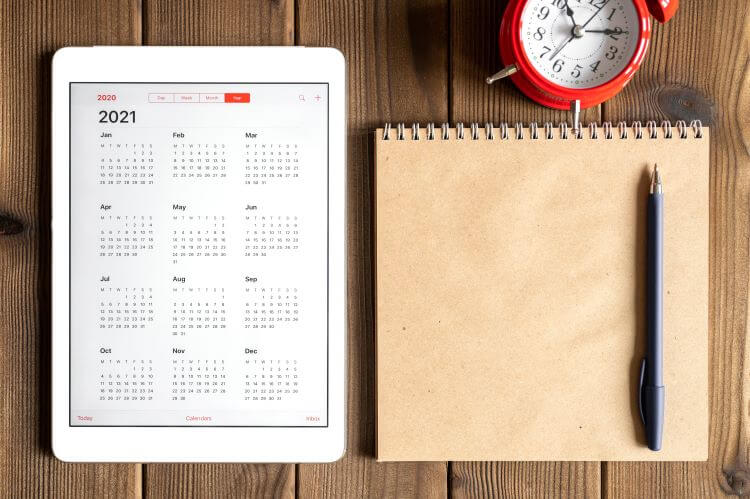 4: How Long Do You Plan To Live There?
Apartment rental agreements, otherwise known as leases, typically run for twelve (12) months. That means when you sign the lease, you'll be committing yourself to live there for a year. If you plan to live at your new apartment for less than a year, than you should consider either doing a sublet with another renter, or moving into temporary housing. Although a lot of people will ask for a nine month lease; those are few and far between. You most likely will never find a great apartment in Boston if you keep asking for a nine month lease. While there are exceptions to this off- campus apartment finding rule; why start with the deck stacked against you? You are much better off searching for the largest amount of apartments possible and then asking the landlord if they allow subletting if you really want to leave after nine months. Most landlords in Boston will work with you on subletting. You just have make sure you understand that you will still be responsible for problems if those terms are spelled out in the lease. The vast majority of apartment leases in the Greater Boston area revolved around the September 1st move in and August 31st move out date.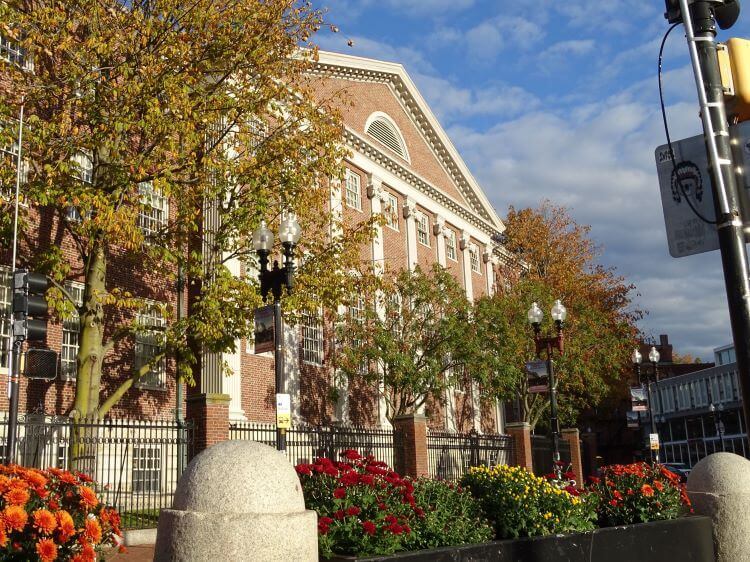 5: How Close Do You Want To Live To Campus?
When choosing an apartment, it's important to think about your overall commute. For example, do you want to be close enough to campus that you can quickly gain access to classes, would you prefer to be away from campus, or does it matter either way? How many days you see yourself commuting from your off campus- apartment to school per week? If you do not live within close distance to campus than you need to consider how much it will cost to commute. That includes paying for public transportation, or fuel and parking if you plan to drive to campus. We have recently noticed that a lot more students are starting to purchase motorized scooters to get to classes quicker. Perhaps getting a scooter or bike is great way to save on rent as you can extend your range a bit further away from the main campus which will tend to give you better apartment pricing. For the most part, there is little dispute that the further you get away from the main campus of a college, the better the chance you will find more affordable options, that are generally larger and in better condition. It becomes much more challenging to find an cheap apartment in Boston, that is large in size and in great condition, very close to campus. So, it's important to figure out what you can live with or what your greater priorities are which will drive your decision.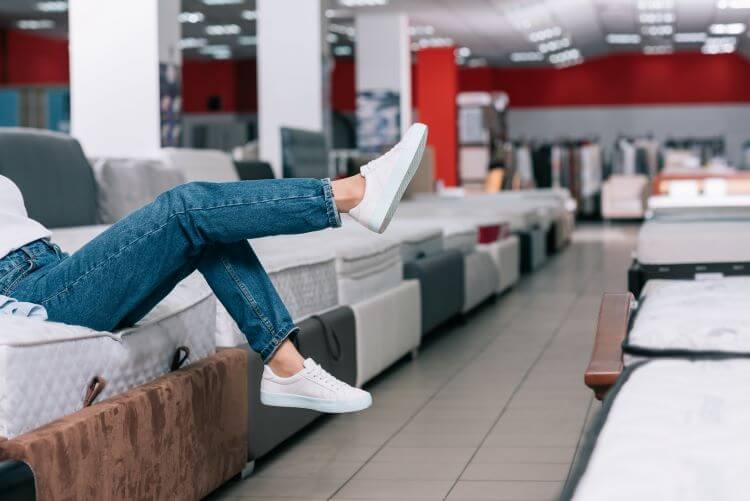 6: Do You Need To Purchase Furniture?
Although you may not be thinking about the expense of purchasing new or used furniture, it's something that you very well may need to consider unless you have furniture available to you. This is due to the fact that the vast majority of apartments in Boston come un-furnished, and the few that include furniture are incredibly expensive. You will also want to consider how to pay for your furniture, will you be splitting costs with your roommates or paying the entire bill and keeping it after the lease ends? What about a big shared TV set? Who is going to pay for that? Some apartments in Boston have TV's already mounted on the wall because landlords get tired of tenants constantly drilling in and out new ones each year. They will often include them in the apartment at a slightly higher price for the apartment but it does cut down on decision fatigue.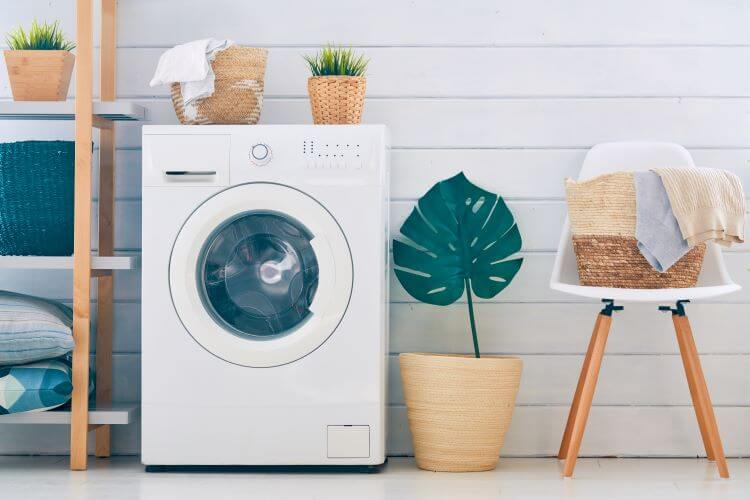 7: Do You Need Certain Amenities?
If particular amenities are important to you, such as air conditioning, laundry facilities in the building, or extra storage space, then you need to make sure that the apartments that you're going to view actually have those amenities. You need to keep in mind that you may or may not be able find the perfect apartment that has all of the amenities that you require. That means you need to carefully consider which if any amenities you're willing to go without. If you find that perfect off- campus apartment in Boston but it doesn't have air-conditioning then get ready to go buy a couple units. If you are living with roommates you are going to need to work that out because you will need air conditioner in your room and a possibly a couple in the common areas. What about parking options? Does your off- campus apartment in Boston provide a space for you? What if there are only 2 parking spaces for your four bedroom Boston apartment? Does it makes sense that you should offer to pay one hundred or two hundred dollars more because you are taking advantage of the parking space? Or do you think you will be driving your roommates around enough during the course of the month that they will more than appreciate you will have one in your off- campus apartment in Boston? It's always better to work out the little details of apartment finding with your roommates before you hand over that first check to a real estate agent. You don't want to go through will all the hassles of leasing paperwork just to find out that your group is falling apart because you couldn't come to an agreement over fair rent for that parking space.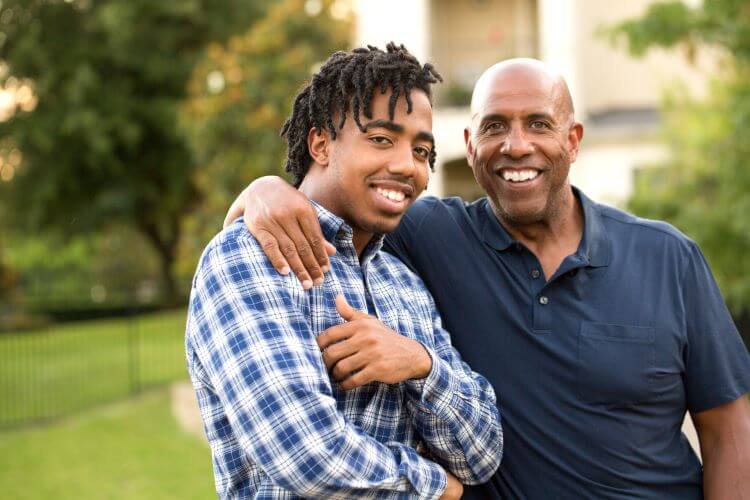 8: Do You Need A Co-Signer?
If you are planning to rent an apartment in Boston you will need to fill out a rental application. Most if not all landlords these days will pull your credit report. That means it will significantly help you get an apartment in Boston if you have a good credit score. The problem is a great deal of college students who are renting apartments have not established any or enough credit to generate good scores. This mathematical formula is for the most part a simple formula based on how many years you have simply been on this planet. It takes time to establish a good credit history. At this point all is not lost. Do not let that bother you all that much. There are solutions to this problem. The good news is that you can have a parent, legal guardian, or other qualified person co-sign for you as long as he or she has good credit score and generates enough income to cover projected rent and associated expenses. Nearly all landlords in Boston accept co-signers, but you should be prepared ahead of time. If you wait to find one after you are applying for your first apartment, you may look disorganized and a better group might snatch it quicker than you. Many landlords will not take an apartment off the market until they have seen full applications, proper consideration and all co-signers reviewed.
Step 3: Start Your Apartment Search
It's time to start searching for your new apartment! This is by far the most fun part of the process. There are many online portals out there to choose from. The key is to find dedicated apartment portals that focus on the Boston real estate market. Not all websites or portals have the same amount of apartment listings or real time data. You want to make sure you are looking at real estate listings that are actually available. If you call an agent or two from the same website and you the response of "that apartment is not available anymore but we have another one"- RUN! Not all real estate websites in Boston have curated data or people that make sure that there are only actual available apartments to view.
Start your search online in order to let your fingers do the walking. Many of the national real estate websites are owned by the same company and they show the exact same listings over multiple websites. There are a couple of national players that try to crowd the first page of google in order block local Boston apartment websites from getting found on the first page of search results.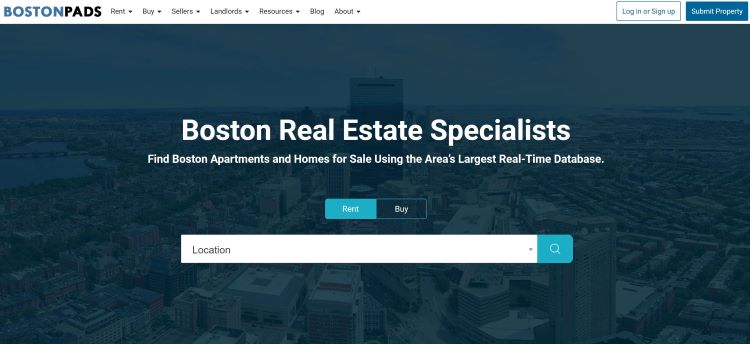 Local Apartment Websites Yield the Best Results
If you think you are seeing a pattern of the same listings or a lot of out of date apartment listings – move on! Look for the companies with the most google reviews. Check how frequently a new apartment is posted on their website. Great local apartment portals will show you or provide you with an alert of when there is a price reduction. Great local apartment websites will allow you to sign up for alerts on your favorites places.
Boston Pads provides the most comprehensive apartment search results in the Greater Boston Area. They will give you a good idea as to what exactly is out there in your price range. You can start your online search right here at Boston Pads.
Boston Pads features the largest collection of current apartment listings in the area. Simply set your search filters, view all of the apartments online that fit your criteria, and inquire about the apartments that you'd like to see in person by pressing the "email agent" button. An apartment rental specialist will contact you directly to set up the appointments. Unlike many of the national apartment portals, Boston pads allows you to quickly search by date and can even tell you exactly how many apartments are available or vacant in any given neighborhood. If you use the right tools from the beginning, you will get the best results quickly and then it's time to get your paperwork ready.
Step 4: Sign Your Lease
Once you have been approved for the perfect off campus- apartment in Boston, you will need to sign a Lease Agreement before moving in. The lease is a binding and legal contract between you and or your co-signer and the landlord who owns or operates the property. The lease agreement also defines the exact terms of the rental agreement. If you happen to violate any of the conditions as stated in the lease, the landlord may attempt to terminate/end the lease. For example, if you fail to pay the monthly rent, your landlord will attempt to evict you. Your landlord may also attempt to recuperate the money that you owe by suing you in a court of law. You have a contract and an obligation to pay, so make sure you read and understand all terms and conditions.
Before you sign any apartment lease, it is important that you read it thoroughly, and fully understand exactly what you are signing. That means you need to ensure that you comprehend all of the terminology, and ask for an explanation on anything that you don't fully understand. Here are a few more things that you need to know before signing the lease agreement.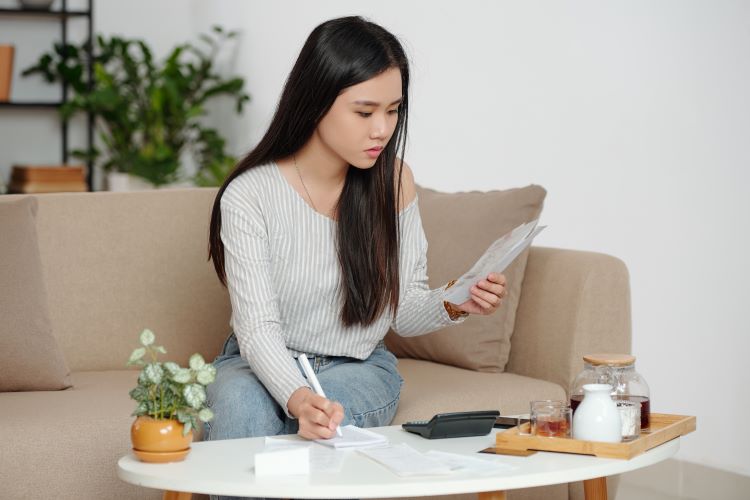 You have an obligation to pay promptly
The purpose of the lease agreement is to protect both the tenant and the landlord by spelling out the terms and conditions that each party must follow. For example, making apartment rental payments on time protects the tenant from both late fees, and eviction during the lease period. Boston landlords are also much more inclined to not raise your rent if you are a timely and clean tenant. But if a property owner has to constantly chase you for money they often will raise the rent the following year because you are taking away their time that could be put to work on other matters.
Understand the specific rules for your apartment
There are a few key items that should be included in the lease agreement when you're renting an apartment. For example, the name of the tenant or tenants, the name of the landlord, the landlord's contact info, the address of the apartment, and the terms of the lease including the start and end dates. The lease agreement should also include the amount of the monthly rent, the rent due dates, who and where to send the rent check, the amount of the security deposit, the contact info for any maintenance related issues, if subletting is allowed, and if the utilities are included. Take your time and read the addendum because that is where you will find a lot of specific rules to your apartment or building.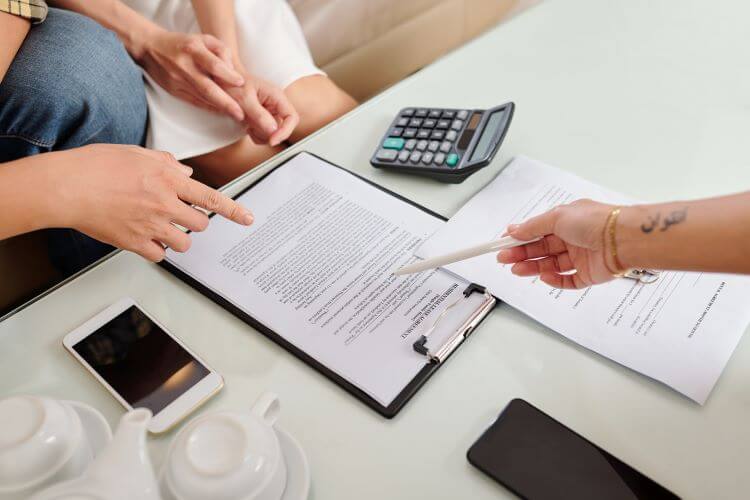 What kind of lease are you signing?
You need to be well aware of the typical terms of the lease for your off- campus apartment in Boston. For example, is it a yearly lease, or tenant at will lease? A yearly lease means the terms are good for a 12-month period of time and may or may not be renewed at the end of the lease. It also means that the monthly rent stays the same for the entire 12 months. On the other hand, a tenant at will lease means you are renting the apartment on a month-to-month basis. That means the landlord can raise the rent from one month to the next, and evict you with a 30-day notice. You must provide your landlord with a 30-day notice when you plan to vacate the apartment. Very few landlords in Boston use tenant at will leases because it is simply too time consuming to rent properties over and over throughout a year. Most landlords prefer certainty with a fixed amounts than a higher turn over apartment.
Know what the upfront costs are
Be prepared to pay several different payments when you sign your lease. You will typically need to pay the first month's rent, last month's rent, a security deposit that is usually equal to 1 month's rent, and any fees that are owed to the real estate office. Most apartments are often rented many months in advance so it is far more common for the tenant to pay the brokers fee than the landlord for an off- campus apartment in Boston. If you find a Boston landlord that is willing to pay the brokers fee for you, that is often a good sign.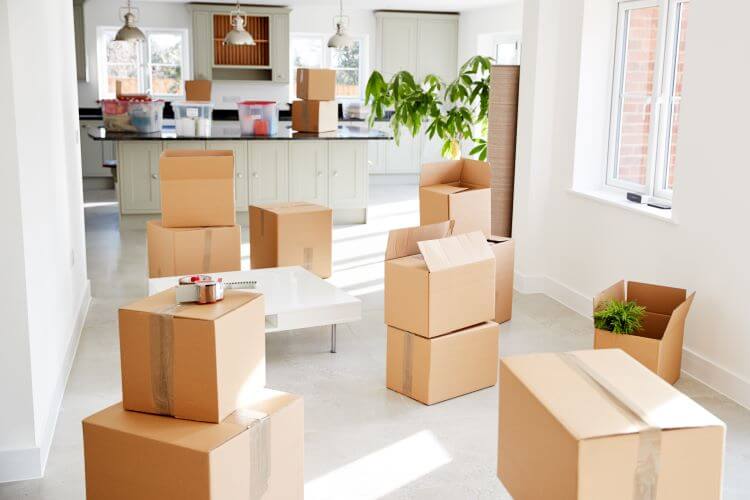 Make sure to read over the details and communicate any issues
The landlord typically provides the lease agreement and associated paperwork. That means there may be things in the lease that you should be wary of to say the least. For example, if there is an "As Is" clause that states you will rent the apartment in "as is" condition, it means the landlord may not be providing you the unit in perfect move in condition. In essence, the apartment may be left a bit unclean or have a few lingering problems when the other tenants move out. Boston has a very low apartment vacancy rate so you may be moving in while the previous tenants are moving out on the same day. Expect some challenges to occur. Landlords are often not told about move out problems so they only find out when new tenants move in. Work with your landlord to solve the challenges because they want you happy. If all the verbiage sounds reasonable; it's probably a fair and reasonable landlord. The bottom line is that you should not sign a lease that includes any strange or unfair items that go against your best interests.
Save money, and enjoy your new home
In conclusion, renting an off- campus apartment in Boston should be a fun and exciting time. It means that you will have a place to call your own for the first time in your life. It also means that you will have additional responsibilities that will help you become an even more dependable adult. You should not take the process lightly, or jump into any situations without conducting the proper amount of research, and ensuring that it's the best-case scenario for you. Apartments in Boston vary widely because of location, condition and price, so put some dedicated effort into your search. At the end of the day, if you follow a plan, you can be amazed at how much money you will save compared to on campus housing. We hope this guide helped.