Condos in Boston, MA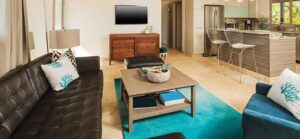 Purchasing a home is a dream of many. To do so, not only do you have to set aside a pile of cash, but you also have to navigate a gauntlet of obstacles along the way. Most importantly you have to make sure that place fits in your budget. As real estate prices have soared in Boston over the last few years, it's become increasingly difficult to be able to afford real estate in Boston. That doesn't mean you have to give up your dream of ownership. If a house is a bit out of your price range, then try searching for Boston condos for sale to find more modestly priced real estate options. There's no other place to find more condos for sale in Boston than right here on Boston Pads!
Condos come with a variety of benefits over owning a home. For one, they are generally priced more modestly than a house. In addition to that, they usually come with accommodations that houses do not such as security and property maintenance. Anyone who owns a home will tell you that the hardest part is the upkeep. Most Boston condos come with maintenance included so if something goes wrong and you need a repair, you may not have to pay out of pocket to fix it. This is a huge benefit of owning a condo.
Boston Pads Condo Search
Boston Pads' portal has an immense directory of condos for sale in its database. If you're looking to purchase a condo, you'll be sure to find your ideal one here. You'll be able to filter your search for condos by the neighborhoods they're in and the amenities they offer. Combining state of the art technology with our knowledge and expertise in the Boston real estate market, Boston Pads provides everything you could imagine to find the condo of your dreams.
Our service doesn't stop with our condo search tool. Not only will you have access to the largest database of condos for sale in Boston, but you also have access to some of the most experienced real estate agents in the city. They can advise you through the complicated process of becoming an owner. Everybody knows that process of purchasing real estate is difficult, so its important you have an expert on your side to help guide you along the way. Your dream of owning real estate is closer than you think!
Homes for Sale in Boston, MA | Multi-Family Homes for Sale in Boston, MA